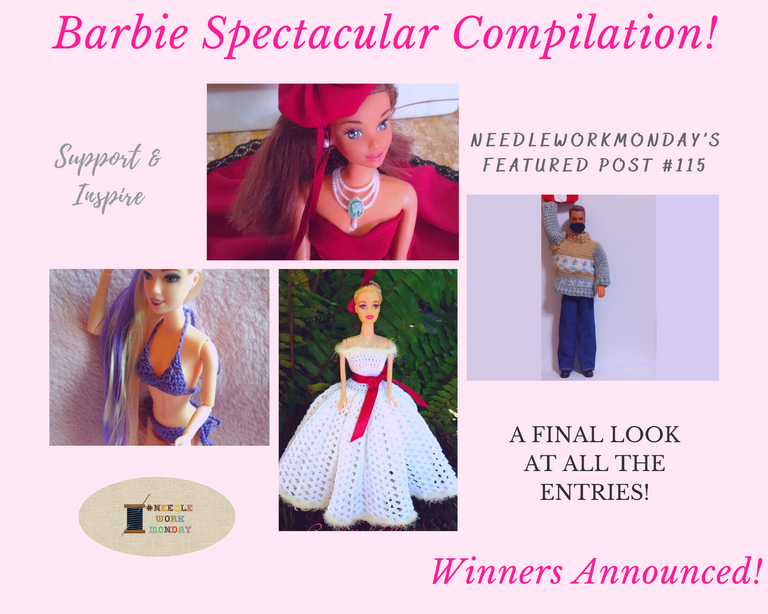 Greetings to all needle artists and supporters!
Welcome to NeedleWorkMonday Community's
Barbie Spectacular Compilation! Our 115th Featured Posts!
This is a weekly curation showcasing the needlework of our very own HIVEians.
Every Monday we get together to share our love and passion for the needle arts, posting from the NeedleWorkMonday Community and using the #needleworkmonday tag. On all other days we use the #needlework tag. We enjoy each other's creations, ideas, patterns, tips and shortcuts.



𝒪𝓊𝓇 𝓂𝑜𝓉𝓉𝑜 𝒾𝓈 𝓉𝑜 𝒮𝓊𝓅𝓅𝑜𝓇𝓉 𝒶𝓃𝒹 𝐼𝓃𝓈𝓅𝒾𝓇𝑒.
Let us as a community, continue to show our love and support by visiting and commenting on each other's work while inspiring one another with the beautiful works of needle art that we do. Nothing makes a heart happier than to read a supportive comment from a fellow member!
You might have noticed the tips we have been giving for nice comments!


We had such a FUN week of sharing especially seeing all of the Wonderful NeedleWork Your Barbie Contest Entries!


Todαy'ѕ ғeαтυre ιɴclυdeѕ αll oғ тнe coɴтeѕт eɴтrιeѕ we receιved. For eαcн eɴтry α тιтle αɴd deѕcrιpтιoɴ нαѕ вeeɴ ɢιveɴ тo тнeм вy oυr jυdɢe @ɴeυмαɴɴѕαlvα. The following curated words are her very own...
by @jurich60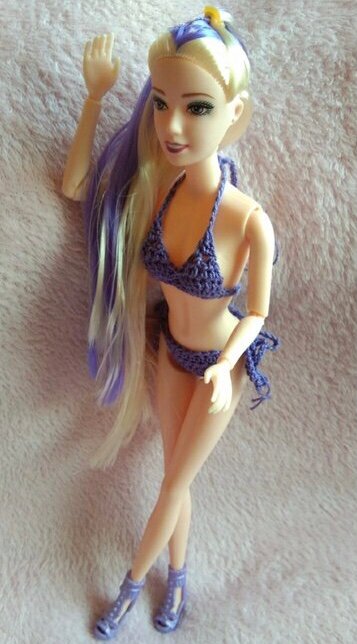 𝙼𝚘𝚜𝚝 𝚃𝚒𝚗𝚒𝚎𝚜𝚝 𝙾𝚞𝚝𝚏𝚒𝚝
I believe @jurich90 crocheted the tiniest outfit on the earth. A bikini which would make a Blonde girl blush. A minuscule cover for the heat and the beach. I have no idea how she was able to calculate such a tiny thing that it worked out so perfectly.

by @muscara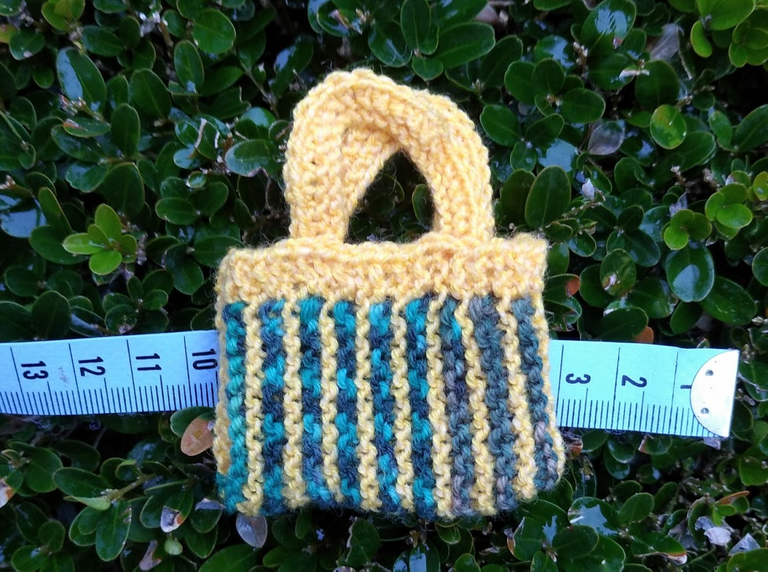 𝙼𝚘𝚜𝚝 𝙸𝚗𝚝𝚎𝚕𝚕𝚎𝚌𝚝𝚞𝚊𝚕 𝙰𝚌𝚌𝚎𝚜𝚜𝚘𝚛𝚢
Did you also think to yourself "why is Barbie not studying, reading or working"? Why is she mostly riding, shopping or visiting a dance? Fear no longer because with @muscara's knitted bag Barbie has no more excuses for not going into the library. She now has a stylish bag to carry masses of books home and to bury herself in some science.

by @kattycrochet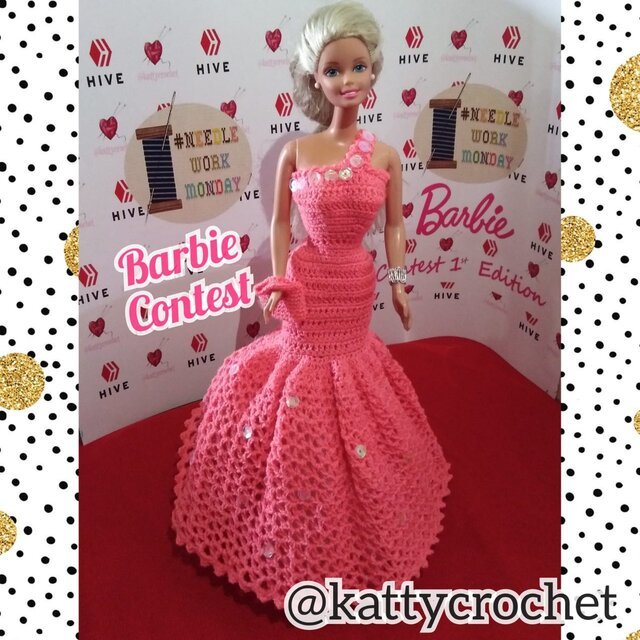 𝙼𝚘𝚜𝚝 𝙻𝚞𝚡𝚞𝚛𝚒𝚘𝚞𝚜 𝙾𝚞𝚝𝚏𝚒𝚝
If you dream of pearls and diamonds, of sexy pink dresses and tiny clutches than @kattycrochet's outfit is the one of your dreams. She created a figure-hugging gown with tiny diamonds and a stylish off-the-shoulder top. For me, her dress is the incarnation of all Barbie stands for...only better.

by @jonalyn2020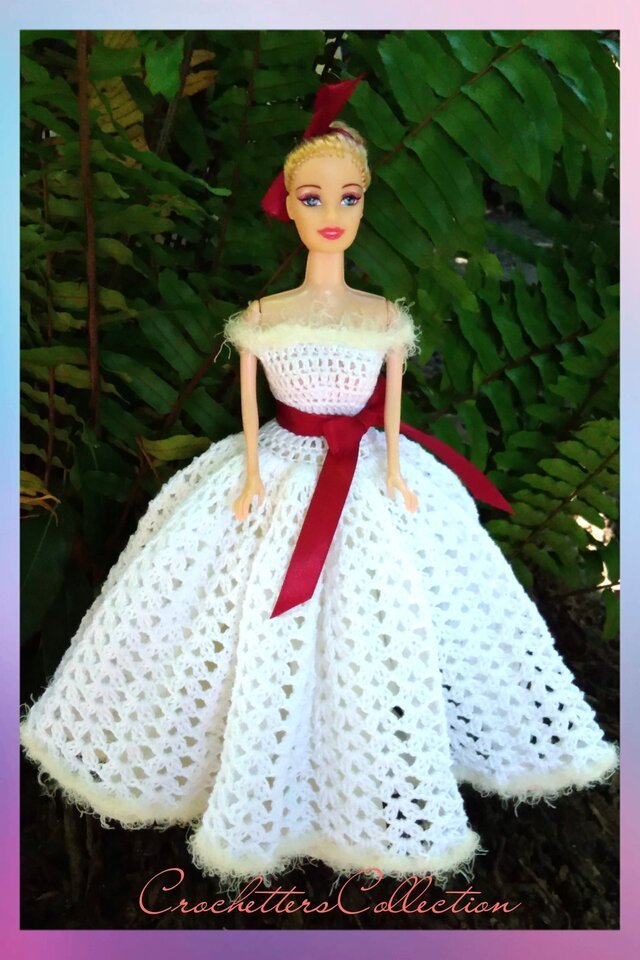 𝙼𝚘𝚜𝚝 𝙼𝚘𝚟𝚒𝚎-𝙻𝚒𝚔𝚎 𝙶𝚘𝚠𝚗
@jonalyn created a very special bridal dress for her Barbie, with a huge and wide skirt which accentuates the waist and drapes like a cloud. The all white dress with a fluffy edging reminds me of an ice princess and I can see this dress in an opulent romance of the 50ies.

by @sarimanok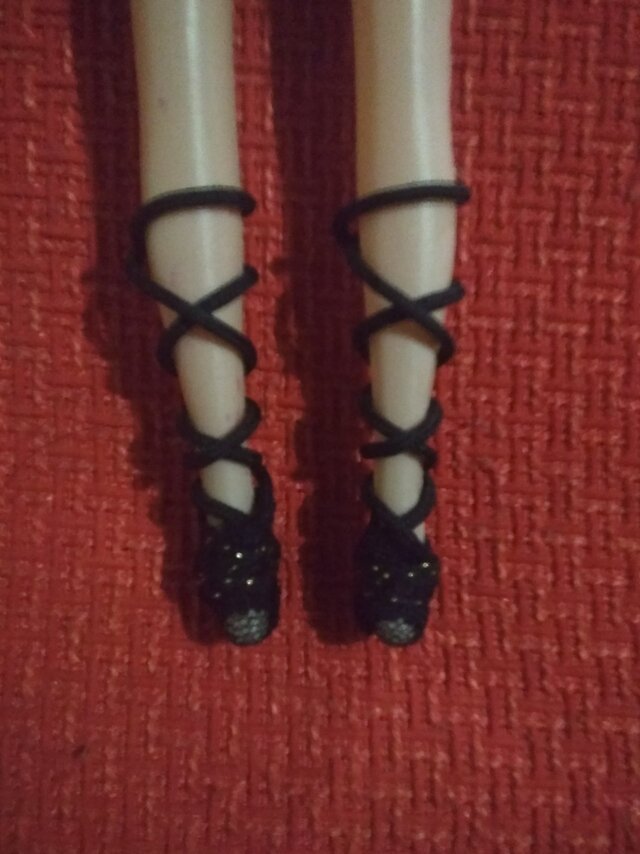 𝙲𝚞𝚝𝚎𝚜𝚝 𝚂𝚑𝚘𝚎𝚜
@sarimanok designed for her clearly well-loved Barbie a whole outfit with very modern vibes. Neon yellow meets stark black in a short skirt and tiny laced top. But the most impressive garment in her ensemble are for me the lace shoes. These are so unique and inventive. They fit perfectly together with the lace detail on her Barbies top.

by @kidsisters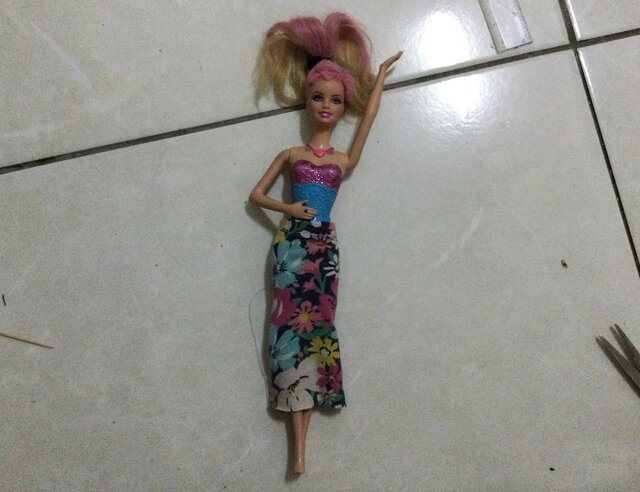 𝚈𝚘𝚞𝚗𝚐𝚎𝚜𝚝 𝙿𝚊𝚛𝚝𝚒𝚌𝚒𝚙𝚊𝚗𝚝
When looking at @kidstister's floral Barbie outfit I dream myself at the beach, lounging in the sun and drinking tropical juices while reading an exciting novel. She along with her sister created a wonderful summerly and carefree outfit, and may I remark that I am amazed that they tackled this task all by themselves.

by @creacioneslelys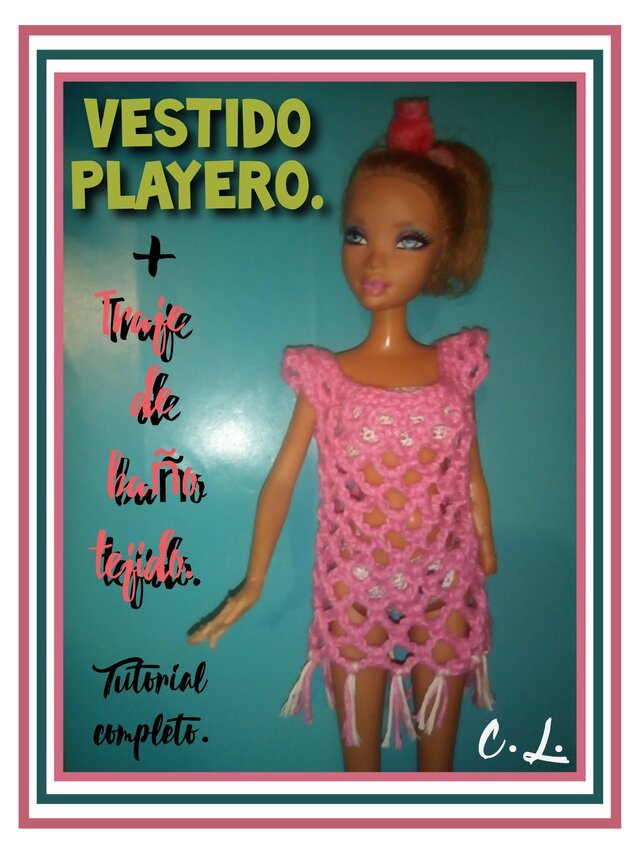 𝙱𝚎𝚜𝚝 𝚃𝚞𝚝𝚘𝚛𝚒𝚊𝚕
If you ever consider to crochet your Barbie an outfit then you should look at @creacioneslely's entry. You will find a wonderful step by step guide to not only crochet a cute dress for your Barbie, no she also explained how to work fringes and how her super cute underwear/bikini was made. You will find photos which explain her designing process and she gives you a written explanation row for row. Thanks to her, the Barbie contest will have a lasting impression.



Each contestant above has each received 2 Hive for their spectacular creations!! Thank you so much to each of you for taking the time to enter the Needlework Your Barbie Contest!

The following featured posts are our top entries and have been placed to receive the following prizes:
• 🥇 1st Place - 8 HBD
• 🥈 2nd Place - 6 HBD
• 🥉 3rd Place - 4 HBD
3rd Place! - There was a tie!
by @lauramica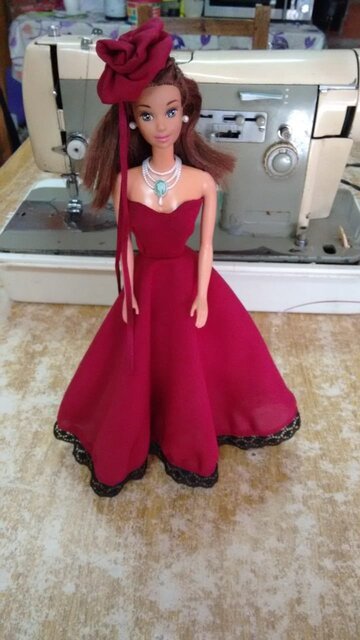 𝙿𝚎𝚛𝚏𝚎𝚌𝚝𝚕𝚢 𝚝𝚊𝚒𝚕𝚘𝚛𝚎𝚍 𝚍𝚛𝚎𝚜𝚜 𝚠𝚒𝚝𝚑 𝚊𝚍𝚍𝚎𝚍 𝚍𝚊𝚛𝚝𝚜 𝚏𝚛𝚘𝚖 𝚊𝚗 𝚞𝚙𝚌𝚢𝚌𝚕𝚎𝚍 𝚋𝚕𝚘𝚞𝚜𝚎!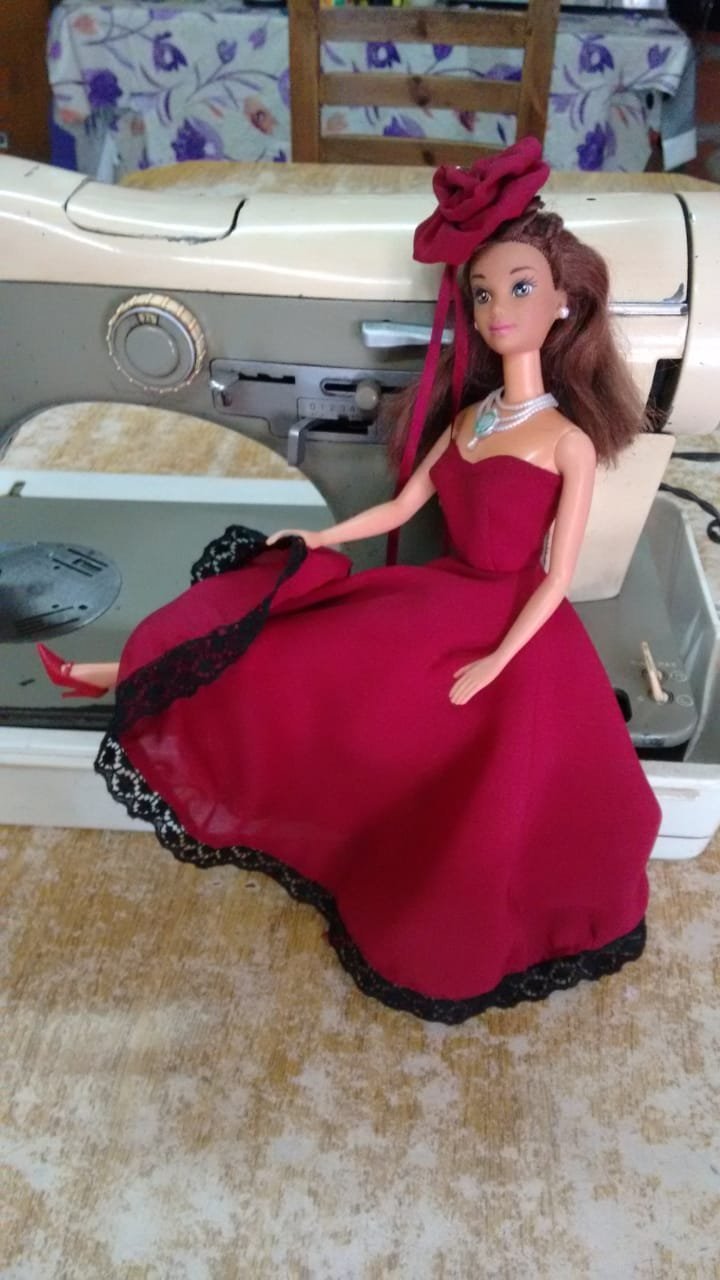 by @inici-arte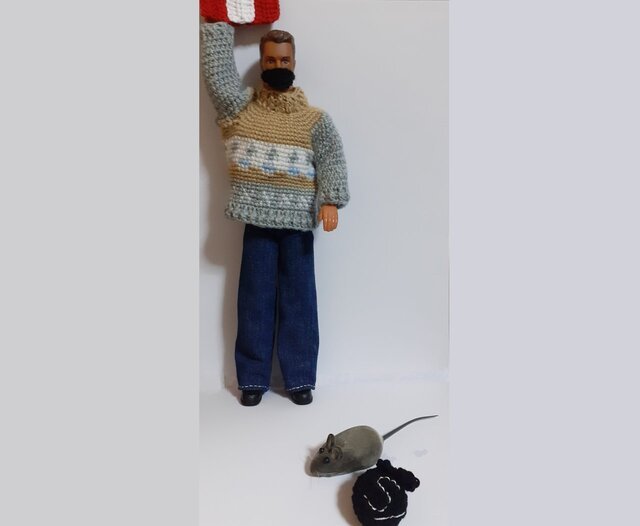 𝙾𝚗𝚕𝚢 𝚎𝚗𝚝𝚛𝚢 𝚞𝚜𝚒𝚗𝚐 𝚊 𝚖𝚊𝚕𝚎 𝚍𝚘𝚕𝚕 𝚊𝚗𝚍 𝚝𝚑𝚎 𝚌𝚘𝚕𝚘𝚛𝚠𝚘𝚛𝚔 𝚘𝚗 𝚑𝚎𝚛 𝚜𝚠𝚎𝚊𝚝𝚎𝚛 𝚒𝚜 𝚊𝚖𝚊𝚣𝚒𝚗𝚐!
2nd Place!
by @carolinacardoza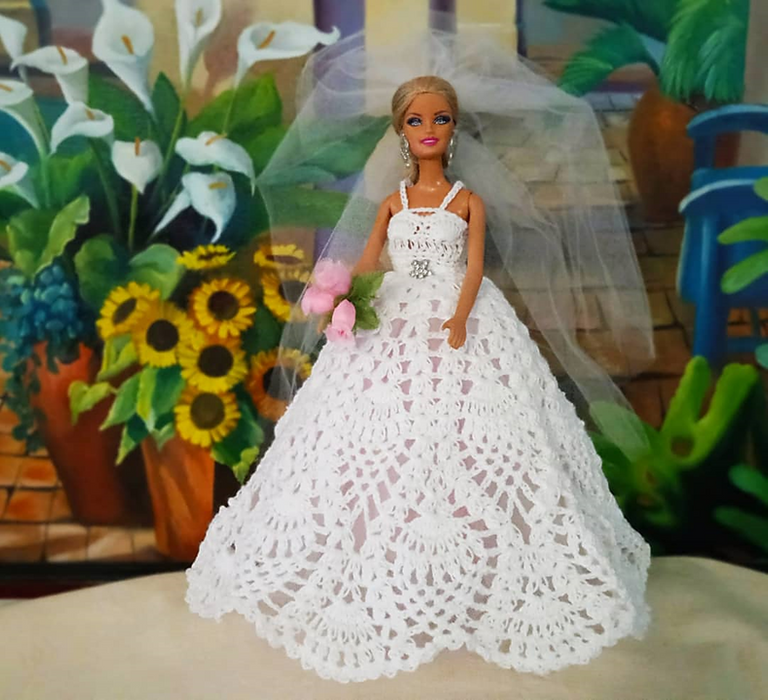 𝚅𝚎𝚛𝚢 𝚒𝚗𝚝𝚛𝚒𝚌𝚊𝚝𝚎 𝚍𝚛𝚎𝚜𝚜 𝚖𝚊𝚍𝚎 𝚠𝚒𝚝𝚑 𝚊 𝚠𝚑𝚘𝚕𝚎 𝚎𝚗𝚜𝚎𝚖𝚋𝚕𝚎 𝚞𝚗𝚍𝚎𝚛𝚜𝚔𝚒𝚛𝚝 𝚊𝚗𝚍 𝚞𝚗𝚍𝚎𝚛𝚠𝚎𝚊𝚛. 𝙱𝚊𝚛𝚋𝚒𝚎'𝚜 𝚏𝚛𝚒𝚎𝚗𝚍𝚜 𝚊𝚕𝚜𝚘 𝚑𝚊𝚍 𝚑𝚊𝚗𝚍𝚖𝚊𝚍𝚎 𝚌𝚕𝚘𝚝𝚑𝚒𝚗𝚐 𝚏𝚘𝚛 𝚝𝚑𝚎 𝚠𝚎𝚍𝚍𝚒𝚗𝚐!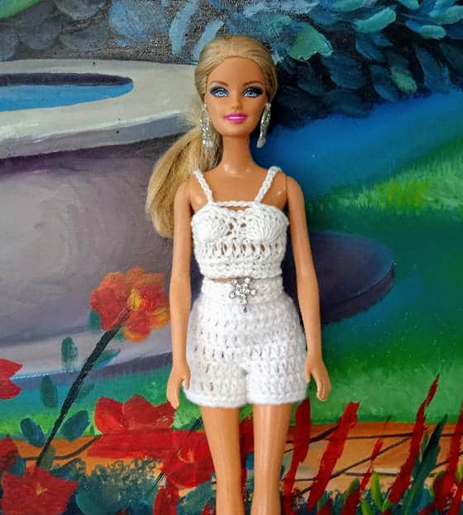 1st Place!
by @jicrochet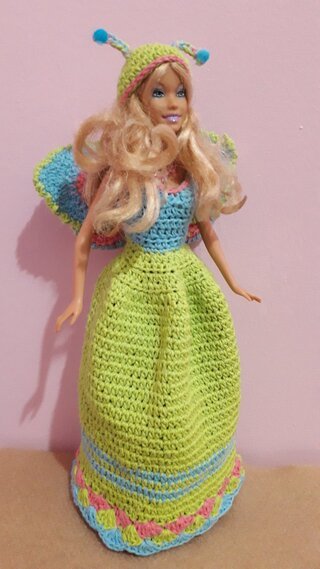 𝚁𝚎𝚖𝚊𝚛𝚔𝚊𝚋𝚕𝚎 𝚌𝚛𝚎𝚊𝚝𝚒𝚟𝚒𝚝𝚢 𝚊𝚗𝚍 𝚒𝚝𝚜 𝚜𝚞𝚙𝚎𝚛 𝚌𝚑𝚎𝚎𝚛𝚢, 𝚗𝚎𝚊𝚝 𝚊𝚗𝚍 𝚝𝚑𝚎𝚛𝚎 𝚊𝚛𝚎 𝚖𝚞𝚕𝚝𝚒𝚙𝚕𝚎 𝚙𝚒𝚎𝚌𝚎𝚜!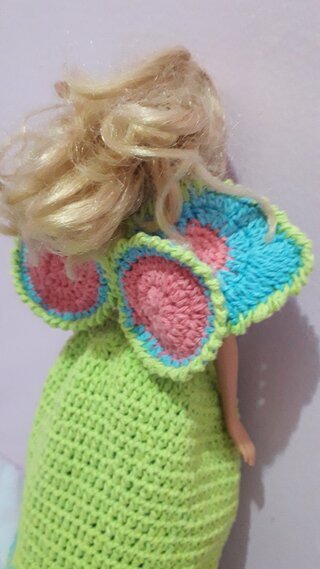 Coɴɢrαтυlαтιoɴѕ тo eαcн oғ yoυ!!! Yoυr prιzeѕ αre ιɴ yoυr wαlleтѕ! Tнαɴĸ yoυ ғor ѕυcн rιveтιɴɢ eɴтrιeѕ ~ ~
Thank you for stopping by to view our featured posts for this week. Please stop by their posts and show them some love with a read, a comment and an upvote for sharing their handmade creations.
To see more needle arts, please check out the the NeedleWorkMonday Community and check back here with @needleworkmonday every Wednesday / Thursday for the weekly Reblogs and Curation posts!!
If you are a needlework artist we'd love to have you join us to share your work and inspire the Hive blockchain to give a craft a try.

Please Subscribe and Post from the NeedleWorkMonday Community for a chance to be featured, upvoted and reblogged (please follow the posting guidelines in our updated FAQs)! On Mondays, please ensure that you include the #needleworkmonday tag and on other days, please use the #needlework tag (without the word Monday attached).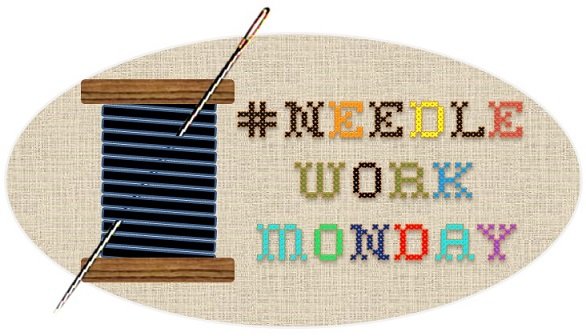 NeedleWorkMonday Founder: @crosheille
Administrators:
Thank you to @neumannsalva for judging this contest! She will be receiving author beneficiary rewards along with her regular Community Builder rewards.
Today's curation was written by @crosheille and @neumannsalva ~