NeedleWorkMonday Featured Posts #110 - Fashion Works - Community Comment Drive Week 2 Winner Announced and Post Payout Split!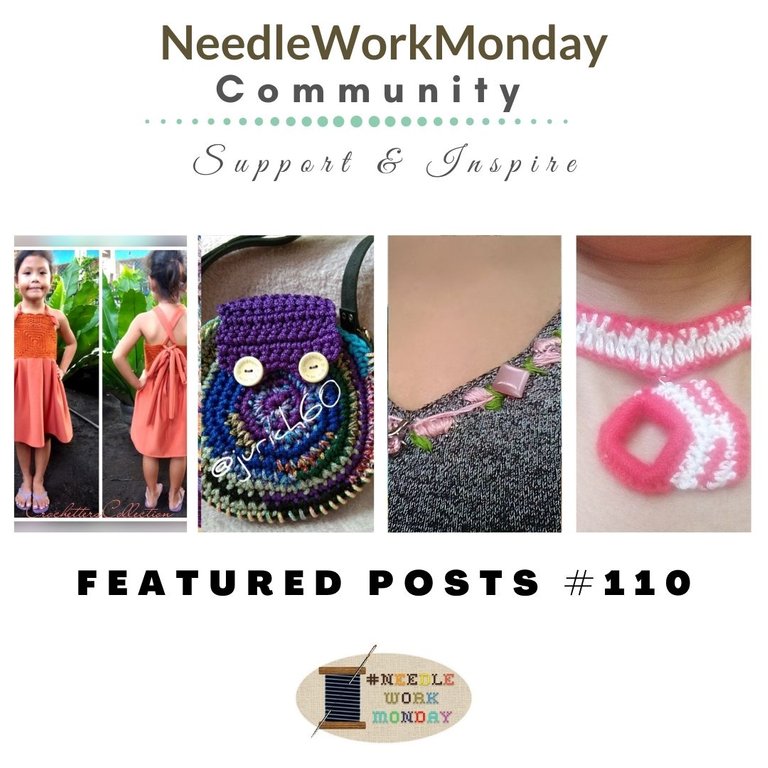 Greetings to all needle artists and supporters!
Welcome to NeedleWorkMonday Community's
110th Featured Posts!
This is a weekly curation showcasing the needlework of our very own HIVEians.
Every Monday we get together to share our love and passion for the needle arts, posting from the NeedleWorkMonday Community and using the #needleworkmonday tag. On all other days we use the #needlework tag. We enjoy each other's creations, ideas, patterns, tips and shortcuts.



♡ Oᙀᖇ ᙏOTTO IS TO SᙀᑭᑭOᖇT ᗩᑎᗪ IᑎSᑭIᖇᙓ ♡.
Let us as a community, continue to show our love and support by visiting and commenting on each other's work while inspiring one another with the beautiful works of needle art that we do. Nothing makes a heart happier than to read a supportive comment from a fellow member!



♡ ᑭOST ᑭᗩYOᙀT SᑭᒪIT (ᑭᑭS) ♡.
As this is our 110th curation, all qualified posts will be included in our PPS once this post receives it's payout next week. We have earlier decided to do one every tenth curation to give an extra bonus to our NeedleworkMonday community!
Any post that does not meet the guidelines (please see link to FAQs below for posting guidelines) will not be included in the PPS.
We are happy to announce that the following posts did meet the posting guidelines and will be included:

This is never required but it would be so very awesome if we could have this post Reblogged in order to get more attention and support of our PPS.
Would you consider helping us and making the needlework community's day by sharing? Thanks in advance lovely peeps!
♡ ᑕOᗰᗰᑌᑎITY ᑕOᗰᗰEᑎT ᗪᖇIᐯE ♡
Today marks the second drawing for our Community Comment Drive! This drive will be running for the next two weeks' Mondays this month (19th & 26th).
The following members made meaningful comments on at least three other posts that were posted directly from the NeedleWorkMonday Community:
@shanibeer
@jonalyn2020
@jicrochet
@engrsayful
@jurich60
@neumannsalva
@diosarich
@romeskie
@fiberfrau
@inici-arte
@marleyn
@lauramica
We picked our winner by a random draw...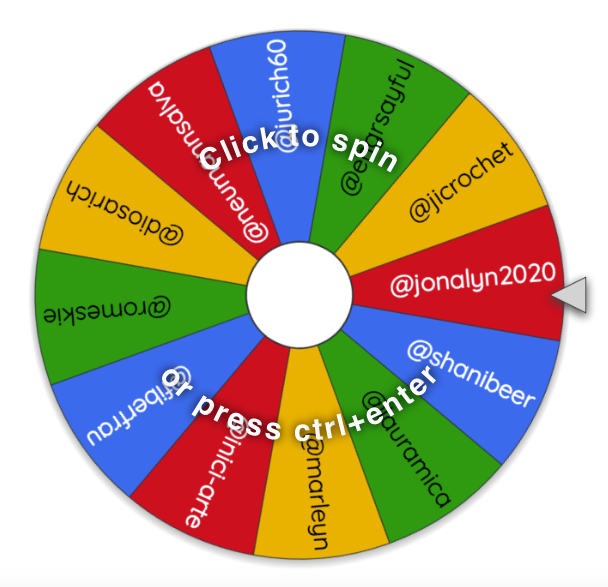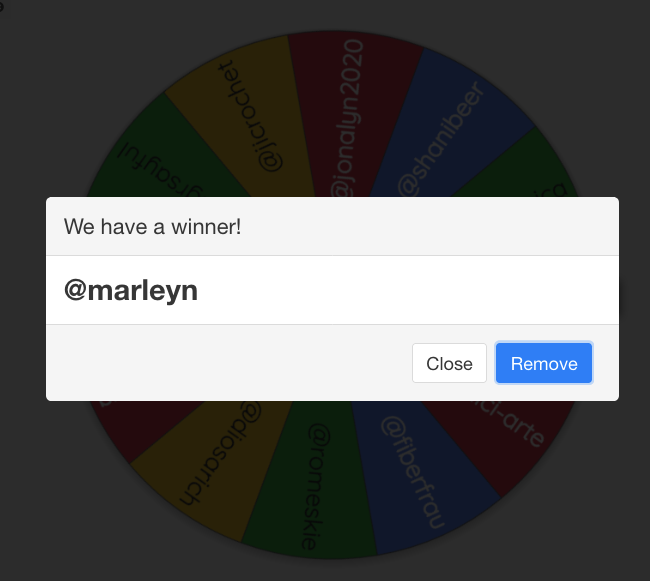 Congratulations @marleyn! You have won 3 HBD for commenting and interacting with your fellow needle artists! Thank you for making the extra effort!
Thank you to all of you that took the time to leave feedback and encouraging responses. I noticed several of you made quite a few comments that went well beyond what we were hoping. ❤️

♡ ᖴᗩSᕼIOᑎ ᙎOᖇKS ᙎᗩS ᕼᙓᖇᙓ ᗩT ᑎᙓᙓᗪᒪᙓᙎOᖇKᙏOᑎᗪᗩY, ᙎITᕼ Oᙀᖇ ᖴᙓᗩTᙀᖇᙓᗪ ᑭOSTS TᕼIS ᙎᙓᙓK: ♡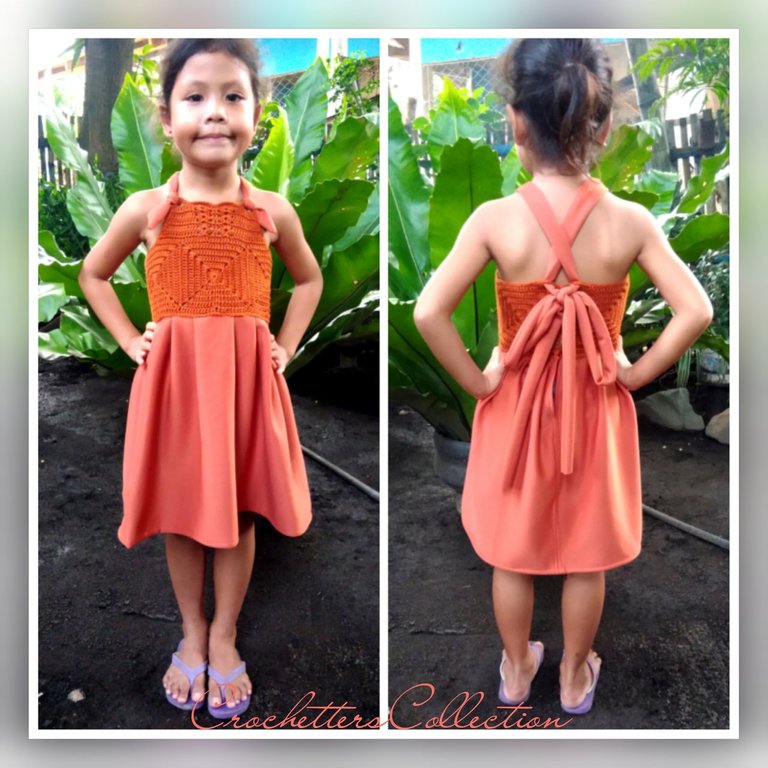 Combining the art of crochetting and sewing, @jonalyn2020 shows how she created a lovely child's dress from her facemask scrap fabric and granny squares. And to top it all off, a lovely model strutting the dress :)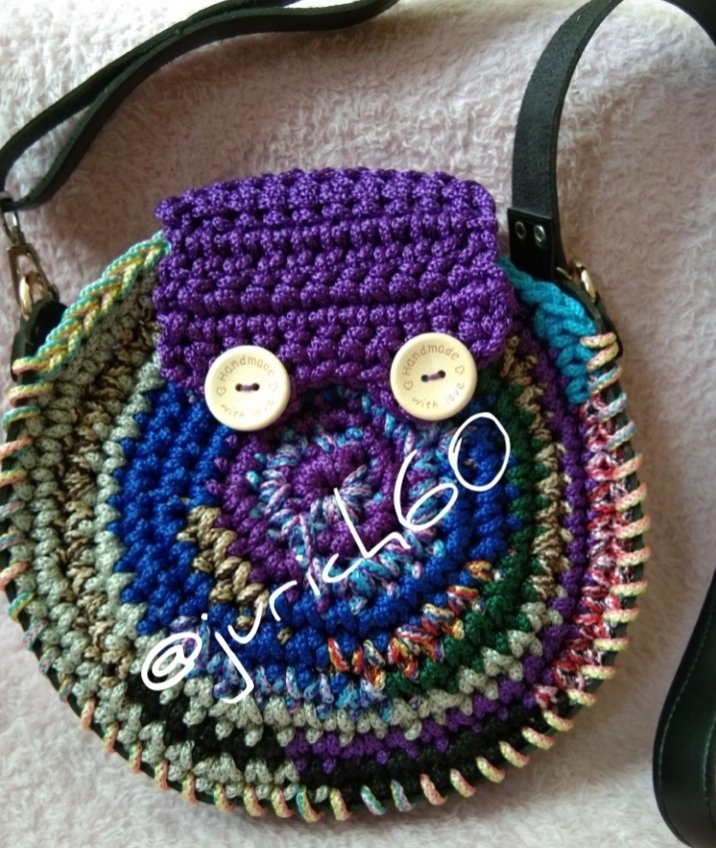 @jurich60 sure couldn't contain her excitement when she found a forgotten Work-In-Progress project which she worked on a year ago, a colourful round bag. With a few final touches of a flap and buttons, she now has a new fashionable bag which she can flaunt!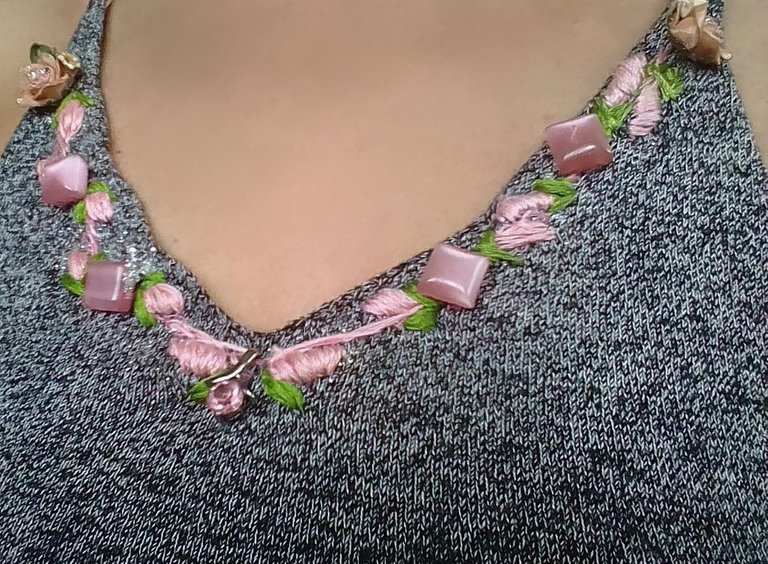 @diosarich took a simple crop top and decided to spice it all up with touches of embroidery elegance. She shares her train of thought and method with us and the end result, pure classic embroidery elegance :)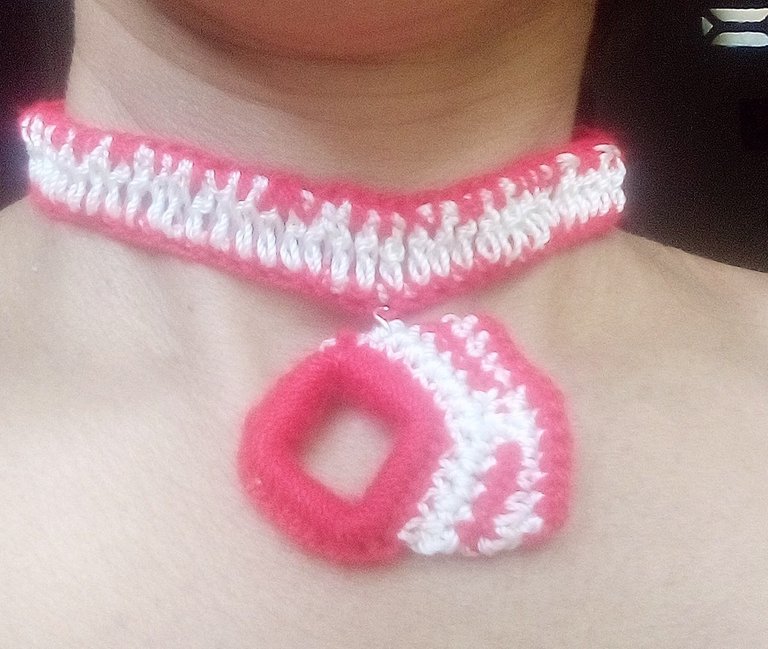 Thinking of what to add to your fashion accessories? How about a HIVE choker necklace? @elinorrg shares her pattern with just a few materials to creating a cool HIVE choker to add to our list of wearable accessories.

Thank you for stopping by to view our featured posts for this week. Please stop by their posts and show them some love with a read, a comment and an upvote for sharing their handmade creations.
To see more needle arts, please check out the the NeedleWorkMonday Community and check back here with @needleworkmonday every Wednesday / Thursday for the weekly Reblogs and Curation posts!!
If you are a needlework artist we'd love to have you join us to share your work and inspire the Hive blockchain to give a craft a try.

Please Subscribe and Post from the NeedleWorkMonday Community for a chance to be featured, upvoted and reblogged (please follow the posting guidelines in our updated FAQs)! On Mondays, please ensure that you include the #needleworkmonday tag and on other days, please use the #needlework tag (without the word Monday attached).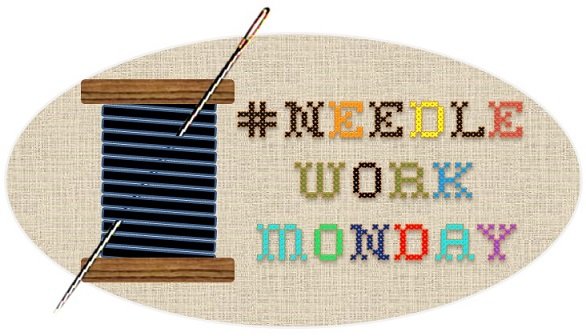 NeedleWorkMonday Founder: @crosheille
Administrators:
🌷 Today's curation is written by @marblely 💻🖱✍🏻
---
---