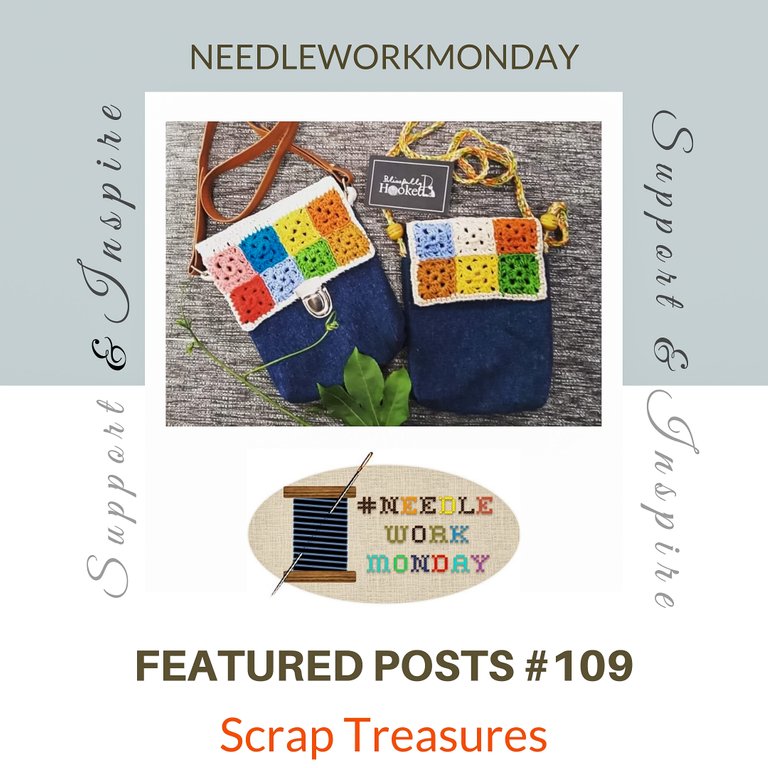 Greetings to all needle artists and supporters!
Welcome to NeedleWorkMonday Community's
109th Featured Posts!
This is a weekly curation showcasing the needlework of our very own HIVEians.
Every Monday we get together to share our love and passion for the needle arts, posting from the NeedleWorkMonday Community and using the #needleworkmonday tag. On all other days we use the #needlework tag. We enjoy each other's creations, ideas, patterns, tips and shortcuts.



𝒪𝓊𝓇 𝓂𝑜𝓉𝓉𝑜 𝒾𝓈 𝓉𝑜 𝒮𝓊𝓅𝓅𝑜𝓇𝓉 𝒶𝓃𝒹 𝐼𝓃𝓈𝓅𝒾𝓇𝑒.
Let us as a community, continue to show our love and support by visiting and commenting on each other's work while inspiring one another with the beautiful works of needle art that we do. Nothing makes a heart happier than to read a supportive comment from a fellow member!


Today marks the first drawing for our Community Comment Drive! This drive will be running for the next three weeks every Monday this month (12th, 29th & 26th). Please click the link above for the details.
ᴛʜᴇ ғᴏʟʟᴏᴡɪɴɢ ᴍᴇᴍʙᴇʀs ᴄᴏᴍᴍᴇɴᴛᴇᴅ ᴏɴ ᴀᴛ ʟᴇᴀsᴛ ᴛʜʀᴇᴇ ᴏᴛʜᴇʀ ᴘᴏsᴛs ᴛʜᴀᴛ ᴡᴇʀᴇ ᴘᴏsᴛᴇᴅ ᴅɪʀᴇᴄᴛʟʏ ғʀᴏᴍ ᴛʜᴇ ɴᴇᴇᴅʟᴇᴡᴏʀᴋᴍᴏɴᴅᴀʏ ᴄᴏᴍᴍᴜɴɪᴛʏ:
@lauramica
@fiberfrau
@jicrochet
@neumannsalva
@puellacreativa
@jonalyn2020
We picked our winner by a random draw...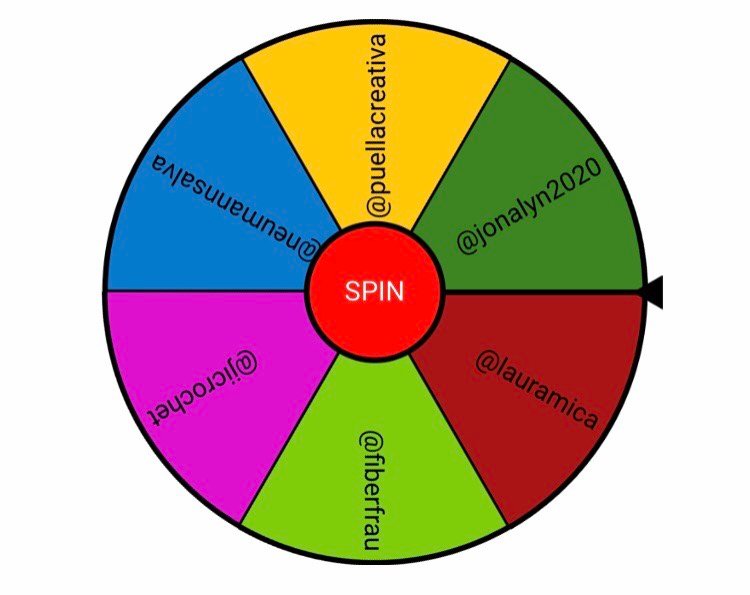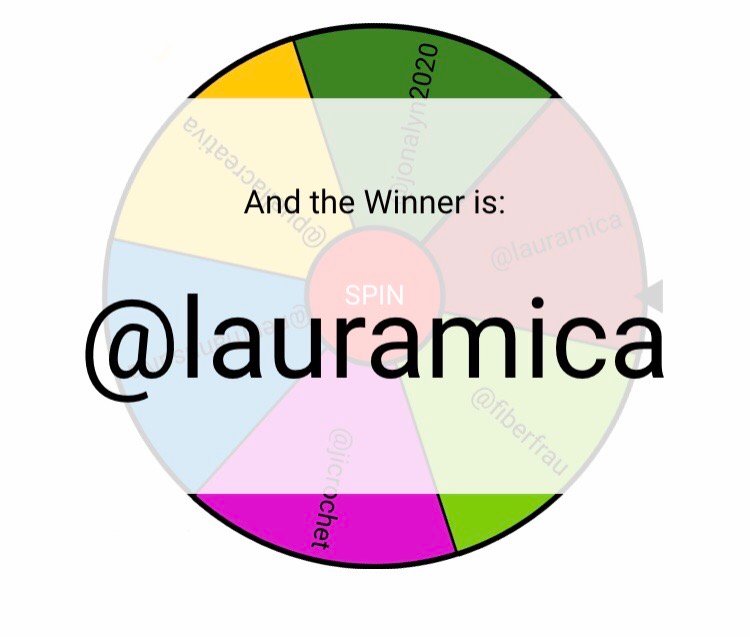 Congratulations @lauramica! You have won 3 HBD for commenting and interacting with your fellow needle artists! Thank you for making the extra effort!
Thank you to all of you that took the time to leave feedback and encouraging responses. I noticed several of you made quite a few comments that went well beyond what we were hoping. ❤️



ɪᴛ ɪs ᴀ ᴡᴇᴇᴋ ᴏғ sᴄʀᴀᴘ ᴛʀᴇᴀsᴜʀᴇs ғᴏʀ ᴏᴜʀ ғᴇᴀᴛᴜʀᴇᴅ ᴘᴏsᴛs: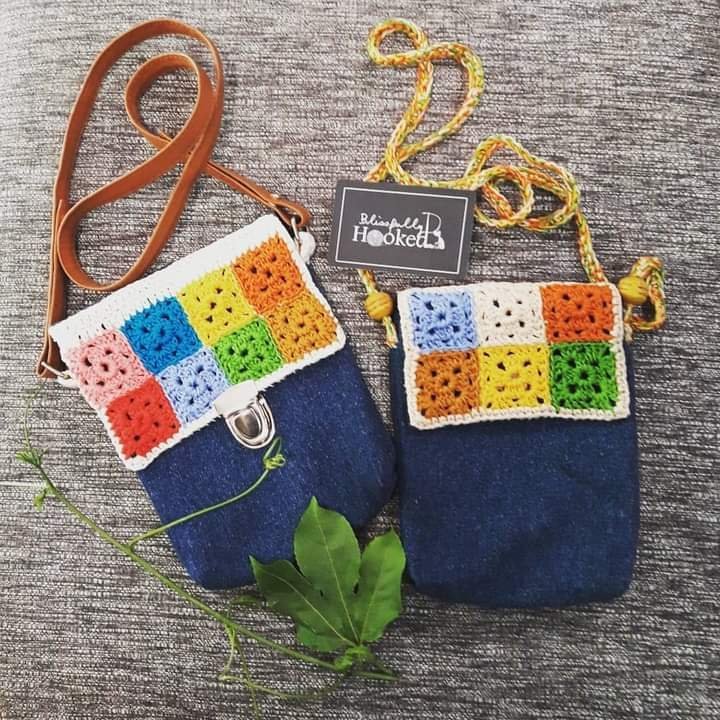 @rowee22 shows us a cute and fun way to make a denim bag out of old jeans and mini granny squares. I love those bright bold colors coupled with the dark denim. So cute!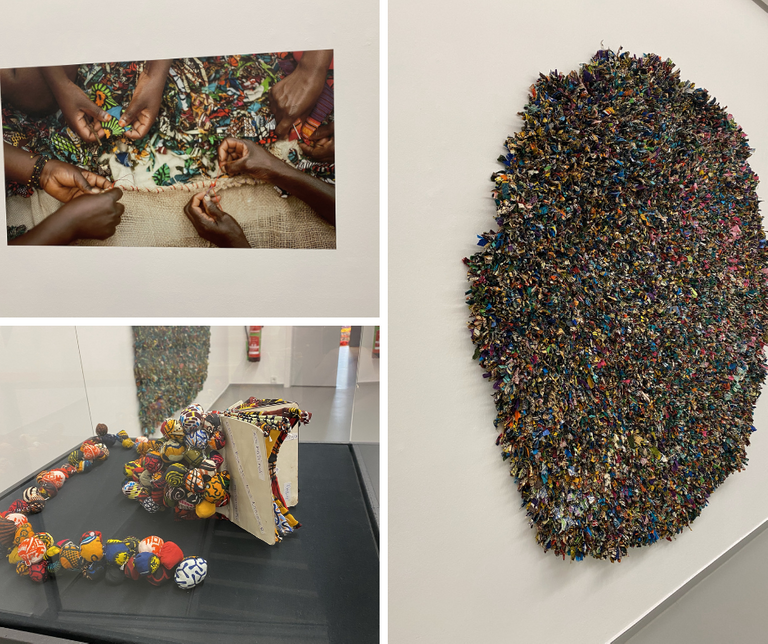 We are introduced to such a talented fiber artists named Hellen Nabukenya. She takes beautiful discarded materials and refashions them into wall hangings, carpets and accessories. @neumannsalva take us along to experience the social change she initiates through her works.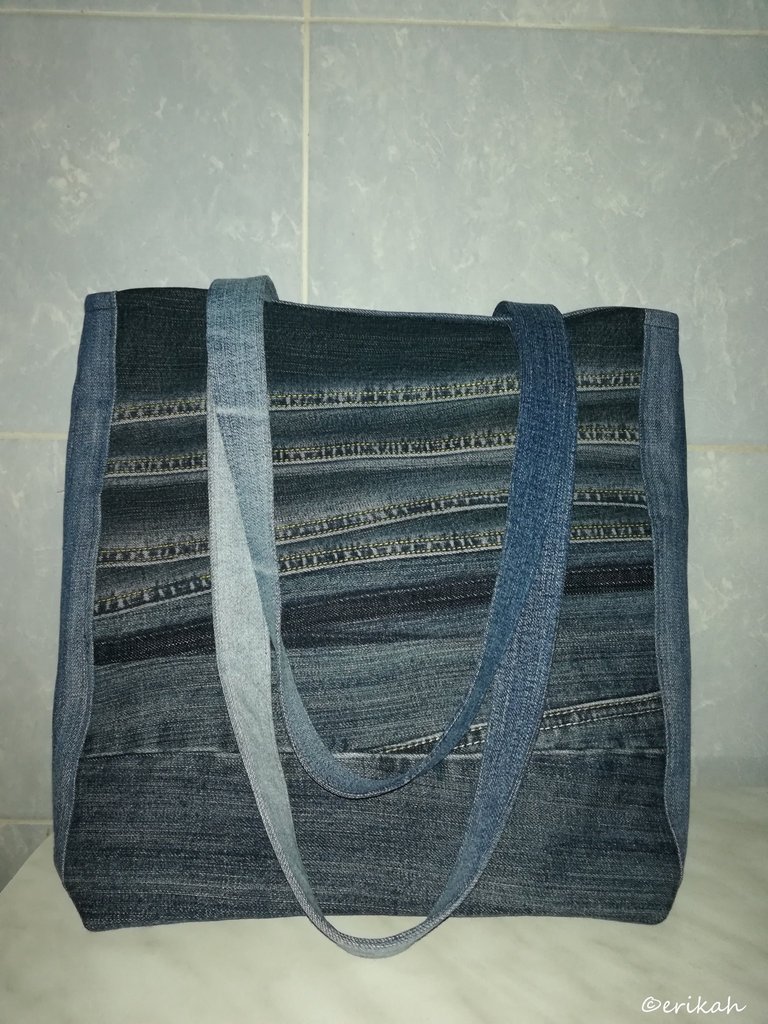 Wait! Don't do it! Never throw away scraps from a project. You can make amazing things like this denim bag made by @erikah. She saved pieces of denim from a previously made backpack giving them a new purpose. She even used a checkered shirt for the lining!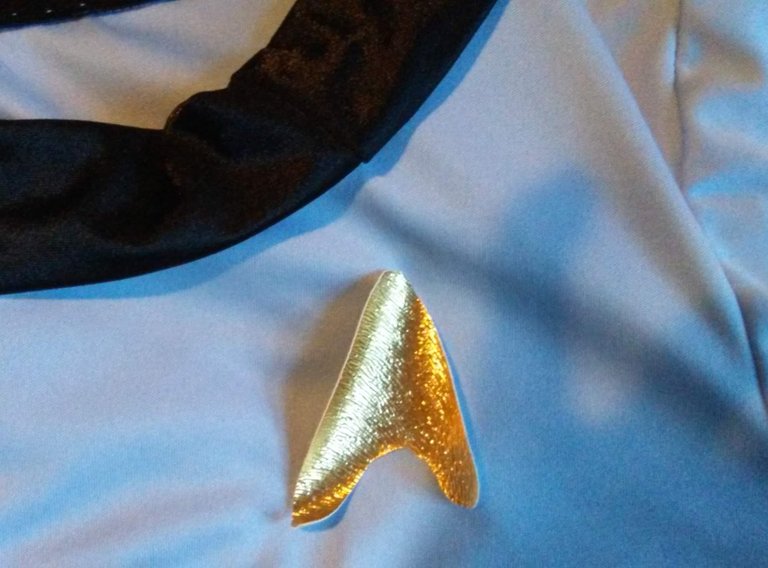 This Star Trek uniform was made with remnants of @fiberfrau's swimsuit. I love how she used different basic materials to make this costume come to life. She shares an adorable picture of her and her friends all dressed up for a Sci-Fi themed day!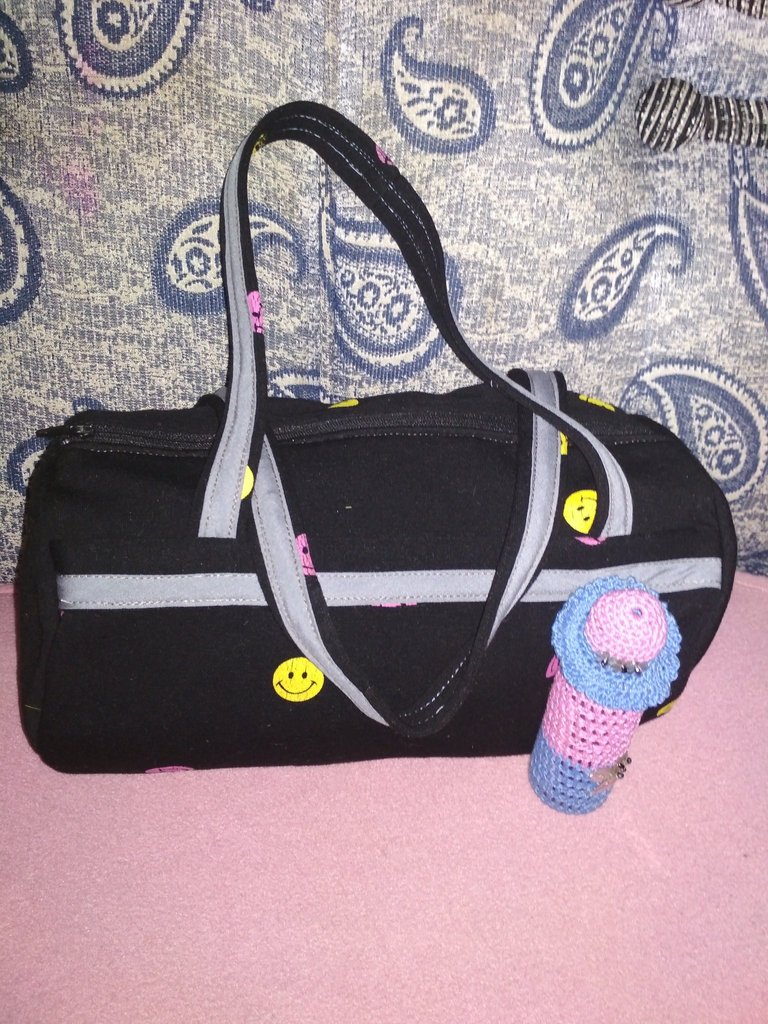 This fun cylinder bag was made out of outgrown pajamas! It's so neat how you can take scraps from just about anything and make a new treasure. @sarimanok does a really nice job utilizing these materials.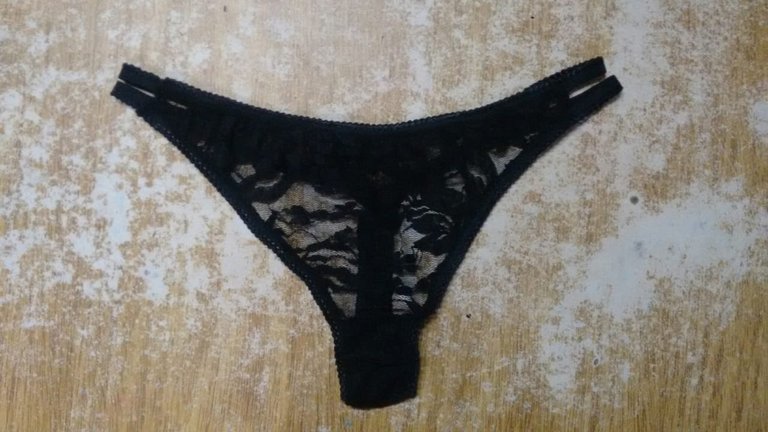 You read it in her title. @lauramica was able to take her last piece of black lace and make three more garments out of it. It's so rewarding when we can use every piece of fabric we have purchased. We have enjoyed watching her make these lingerie pieces. It's amazing how well she can work with such delicate and small pieces of fabric.

Thank you for stopping by to view our featured posts for this week. Please stop by their posts and show them some love with a read, a comment and an upvote for sharing their handmade creations.
To see more needle arts, please check out the NeedleWorkMonday Community and check back here with @needleworkmonday every Wednesday / Thursday for the weekly Reblogs and Curation posts!!
If you are a needlework artist we'd love to have you join us to share your work and inspire the Hive blockchain to give a craft a try.


Please Subscribe and Post from the NeedleWorkMonday Community for a chance to be featured, upvoted and reblogged (please follow the posting guidelines in our updated FAQs)!
On Mondays, please ensure that you include the #needleworkmonday tag and on other days, please use the #needlework tag (without the word Monday attached).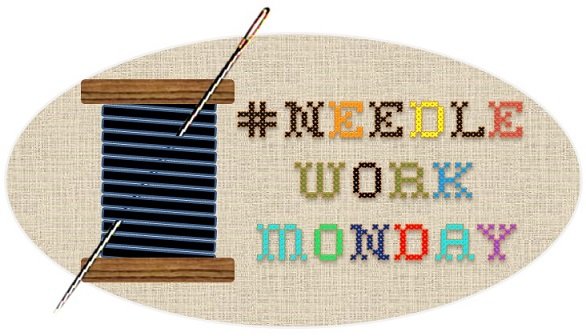 NeedleWorkMonday Founder: @crosheille
Administrators:
Today's curation is written by @crosheille ~