Happy Monday!
Valentine's Day is right around the corner so you know what that means...
It's time for another challenge!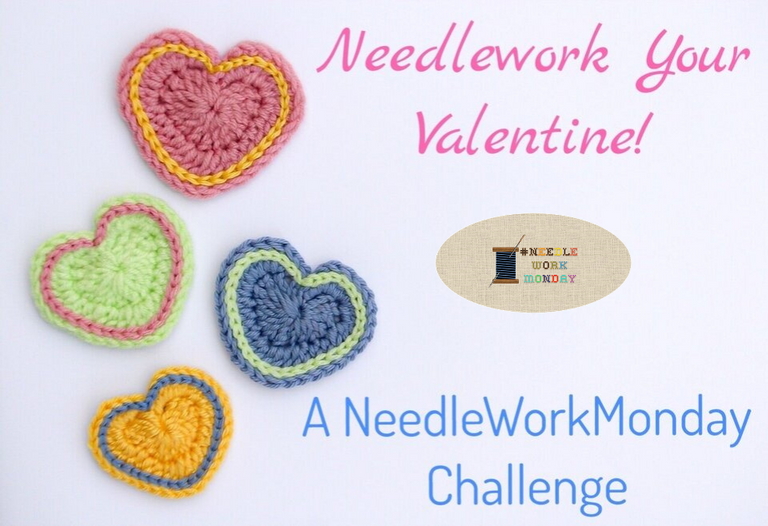 Photo Credit: @crosheille
Needleworĸ Yoυr Vαleɴтιɴe ♡
We are challenging you to share your appreciation of a fellow Hiver by creating them a needlework Valentine's Day greeting or gift.
The recipient does not have to be a member of the NeedleWorkMonday Community. He/she can be any Hiver you choose.
Make a post sharing the needlework gift or greeting you created and why you chose to make that particular one.
Present your Valentine's surprise to the Hiver you chose to appreciate by stating who they are and why you chose them.
We just love making people feel special around here~ ☺️💓


Rυleѕ
Your project must be needlework which means a needle is used in the creation process.
Include somewhere in your post the name of the Hiver you chose and why. Also include why you chose to make that particular needlework Valentine for them.
At least two process (steps of your needle work) photos must be included in your post.
Must post your entry directly to the NeedleWorkMonday Community!
Please leave a link to your challenge entry below in the comments of this post so we won't miss it!


Eɴтry Deαdlιɴe
All entries for this challenge are due and must be submitted in 2 weeks on Monday, February 8th! We know this is a bit earlier than the actual holiday but we try to stick with Monday as our entry day since it is our main day of sharing.


Prιzeѕ
First Place - 6 HBD
Second Place - 4 HBD
Third Place - 2 HBD
𝚂𝚘 𝚠𝚑𝚘 𝚠𝚒𝚕𝚕 𝚢𝚘𝚞 𝚋𝚎 𝚊𝚙𝚙𝚛𝚎𝚌𝚒𝚊𝚝𝚒𝚗𝚐 𝚝𝚑𝚒𝚜 𝚅𝚊𝚕𝚎𝚗𝚝𝚒𝚗𝚎'𝚜 𝙳𝚊𝚢 𝚠𝚒𝚝𝚑 𝚢𝚘𝚞𝚛 𝚗𝚎𝚎𝚍𝚕𝚎𝚠𝚘𝚛𝚔?
We're looking forward to seeing your entries and some love being spread around!


💛💛💛💛💛💛💛💛💛💛💛💛💛💛💛💛


Join us on Discord by clicking the logo below!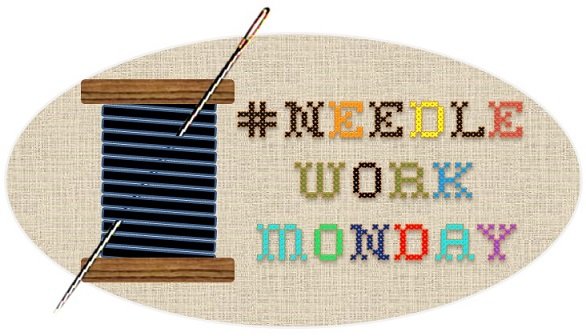 NeedleWorkMonday Founder: @crosheille
Administrators: