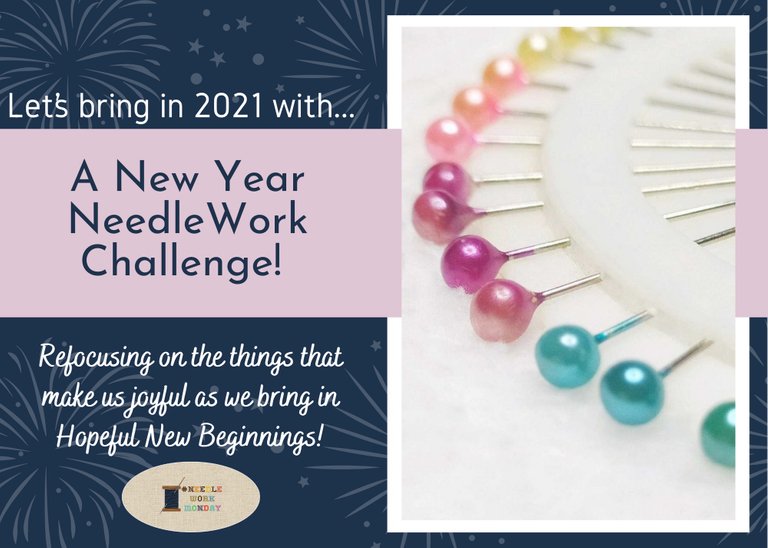 Greetings friends!
2020 has been such a challenging, strange, abnormal, tough, trying and frustrating year for many of us. Although I'm sure there were good moments and times to be thankful for, the majority of this year has really been hard to cope with.
All the changes, limitations, restrictions, money loss...put a lot of us on edge and kept us in a state of worry and confusion. Health decline, food and supply shortages really shook up our nation.
I have heard several people say they can't wait for 2020 to be OVER! They are looking forward to bringing in a New Year with hopeful beginnings and new outcomes.
We want to set the atmosphere and the mood for a REFOCUS!
It's easy to stay focused on all the bad that has happened and all of the misfortune that is going on around us. However staying focused on just those things keeps us stuck where we are, hopeless and down.
Let's bring in 2021 with a Hopeful Refocused Perspective...


A New Year NeedleWork Challenge!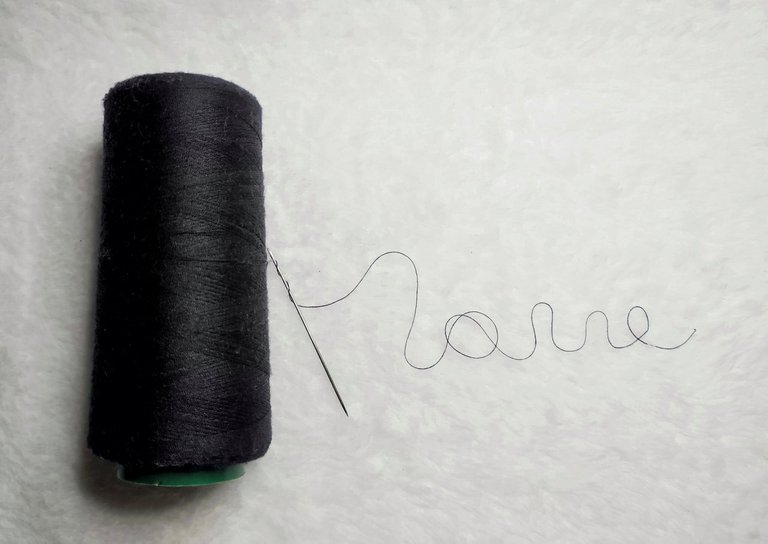 credit: @rima11
Maybe you want to make a needlework craft that symbolizes the type of year you hope to come. A joyful cross-stitch message would definitely put smiles on faces. How about creating a project that represents your 2021 ambitions? Or maybe even an object that gives you delight and enjoyment and would spread glee to others.
We would like to see any needle art of your choice that helps us refocus on the joy that's within us!


Rules
Your project must be needlework which means a needle is used in the creation process.

Somewhere on or in your project the year 2021 must be visible. We should actually see those numbers (2021) incorporated onto or into your project.

At least two process photos must be included in your post.

Must post your entry directly to the NeedleWorkMonday Community!

Please leave a link to your challenge entry below in the comments of this post so we won't miss it!


Entry Deadline
All entries for this challenge are due and must be submitted in 3 weeks on Monday, December 28th! We will bring in this New Year full of hope and ambitions!


Prizes
• 🥇 1st Place - 6 HBD
• 🥈 2nd Place - 4 HBD
• 🥉 3rd Place - 2 HBD
We look forward to seeing what you come up with!

Reminder
Two months ago @neumannsalva reached out to our Community asking that we be apart of her big project! It's not too late to contribute! Please click the link to learn more!


Thank you to @rima11 for both of the needlework images used in today's publication. She has been added as a beneficiary on this post along with @canadian-coconut for her ongoing support for the NeedleWorkMonday Community.
To learn more about using Hive stock images and the Stock Images Community please read About Stock Images and Important Information.


Join us on Discord by clicking the logo below!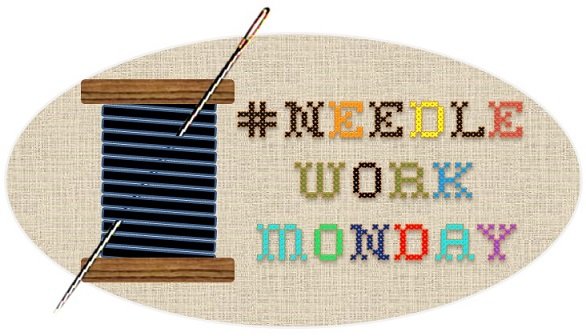 NeedleWorkMonday Founder: @crosheille
Administrators: