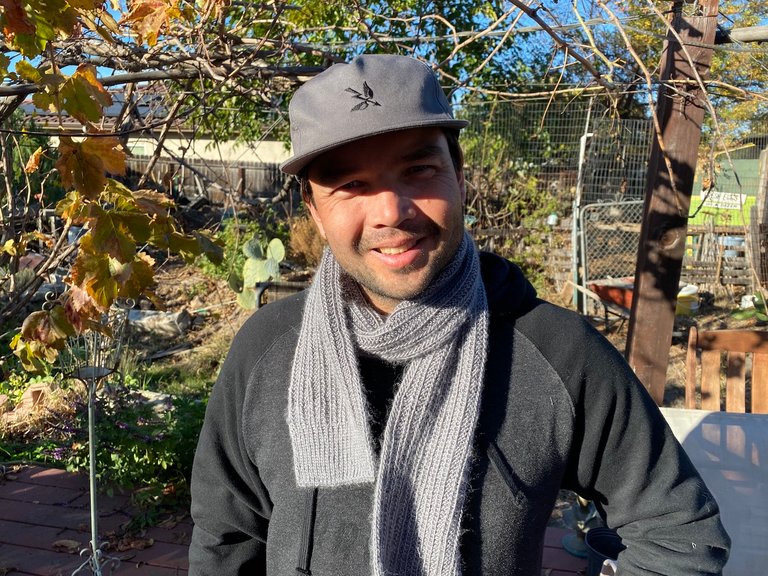 Last year, 2020, I refound my love for knitting. I finished 25 projects - mostly socks. They are one of my favorite thing to knit.
All my grandchildren received a pair and my son got a little bit jealous. He wanted something special just made for him (I did give him a pair of socks I had made for me - but a little bit too big).
A scarf was on his wishlist since he will have to travel more in his new job and some of the trips will go to colder climates (that is if and when we can travel freely again).
The yarn we picked is absolutely gorgeous.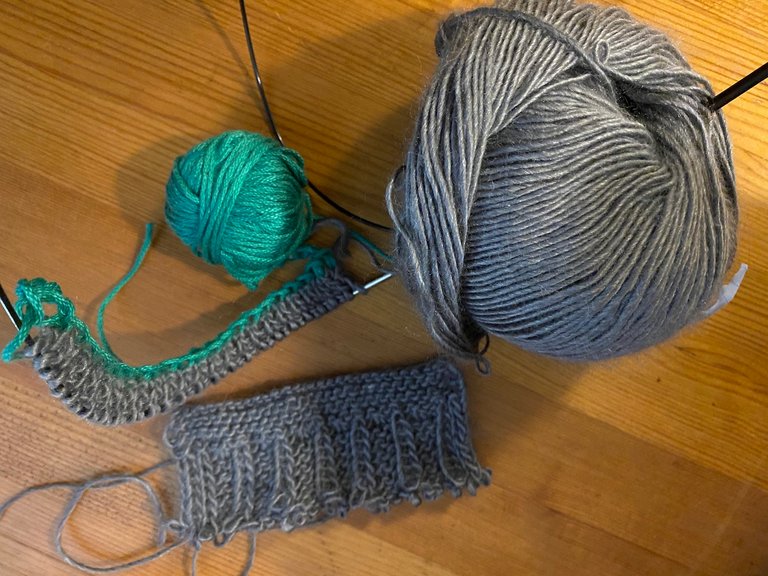 Lace Seta Mulberry by Lana Grossa
35 % Silk (Mulberry), 35 % Baby Alpaka, 30 % Merino Virgin Wool
What a pleasure to work with!
Since the time a used to knit a lot, much has changed in the world of knitting. Many new techniques have been developed and they are easy to learn thanks to the many tutorials and videos found online.
The pattern asked for a tubular cast on. I decided to crochet the required stitches onto the knitting needle for the temporary cast on.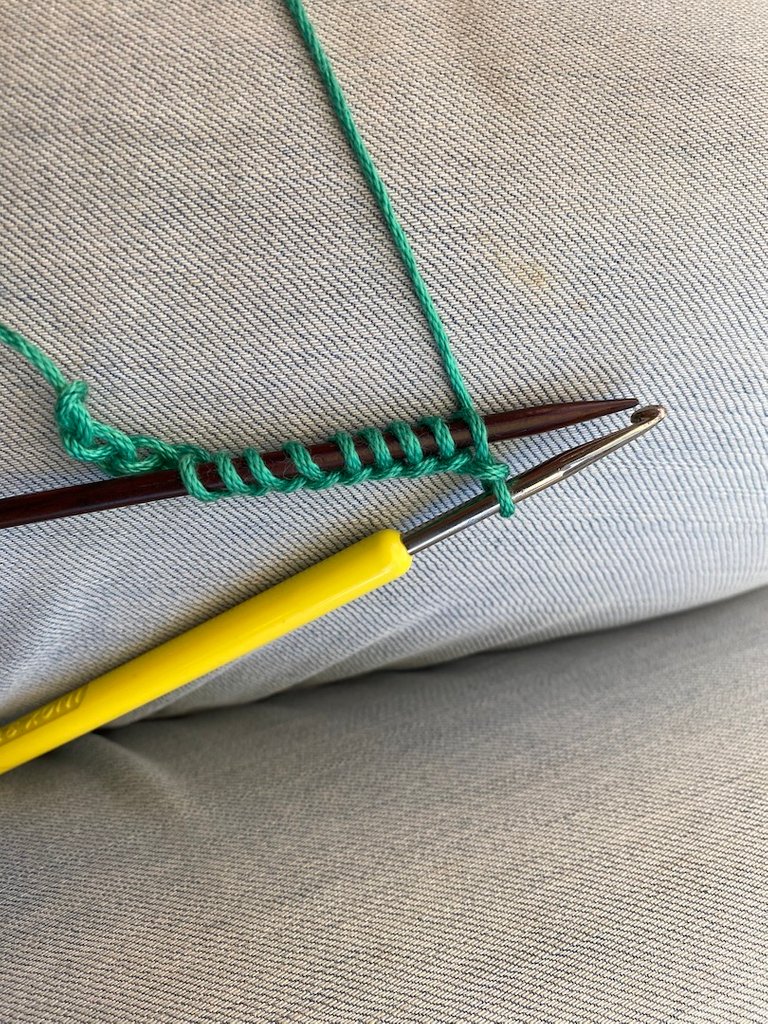 This was much easier to remove than other temporary cast on methods I have used.
I did the cuff in a US size 5 needle and was going to switch to a US 6 when starting the slip stitch. That is what I did in the swatch you see in the second photo.
But I forgot and did the whole thing in US 5 needles.
To see the eye cord finish on the side develop was a lot of fun.
One 50 g ball of yarn gave me 25 " of fabric. Not bad. For the length my son wanted, I used two balls of yarn and a little bit of a third to finish.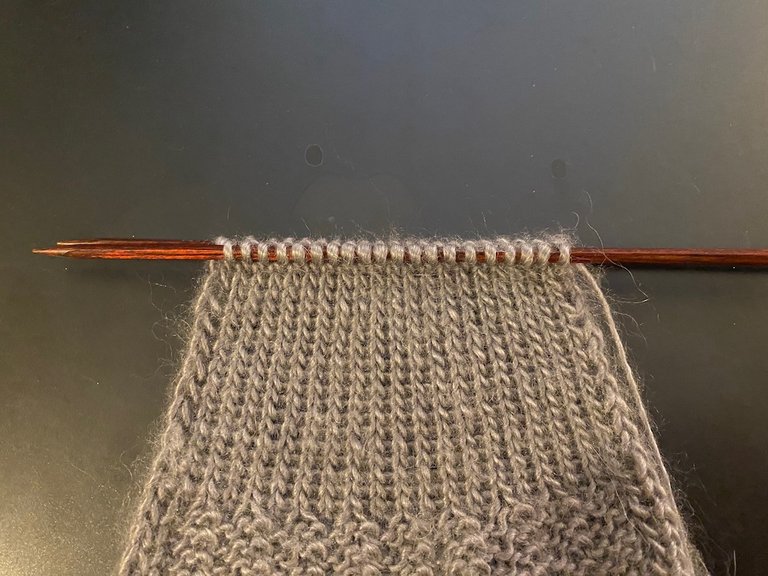 The cast off was new to me as well. After knitting a couple of rows similar to the starting - slipped stitches and such are involved, I moved all the knit stitches to one needle and the purl to another.
Then I joined them together with Kitchener stitch.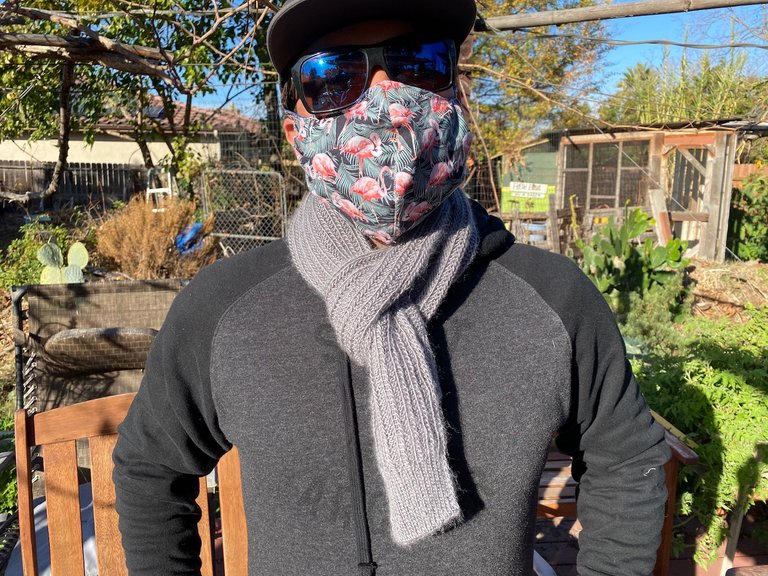 Another way to wear his scarf :)