[ENG-ESP] TUTORIAL: HOW TO MAKE A PRACTICAL AND SIMPLE INDIVIDUAL TABLE // TUTORIAL: CÓMO ELABORAR UN PRÁCTICO Y SENCILLO MANTEL INDIVIDUAL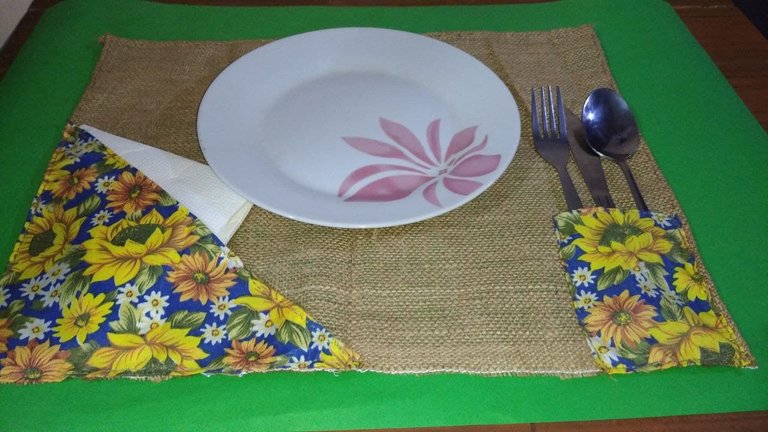 English
Helloooooo! My dear friends at Hive, especially the #NeedleWorkMonday Community.
Today I am going to share this tutorial where I explain how to make a practical and simple special placemat to decorate our tables at mealtime. In addition to their decorative function, the placemats protect the tablecloth in case food or drink spills.
I made this practical individual tablecloth with a sackcloth that I found in a warehouse and it seemed ideal for this purpose, I also used some scraps of fabric that I had saved. I hope you like it.
Without further ado, let's get started.
Spanish
¡Holaaaaaaa! Mis queridísimos amigos de Hive, muy especialmente a la Comunidad de #NeedleWorkMonday.
Hoy les voy a compartir este tutorial donde explico cómo elaborar un práctico y sencillo mantel individual especial para decorar nuestras mesas a la hora de las comidas. Además de su función decorativa los manteles individuales protegen el mantel de la mesa en caso de que se derrame la comida o bebida.
Este práctico mantel individual lo elaboré con una tela de saco que encontré en un depósito y me pareció ideal para tal fin, además utilicé unos retazos de tela que tenía guardados. Espero les guste.
Sin más, comencemos.
---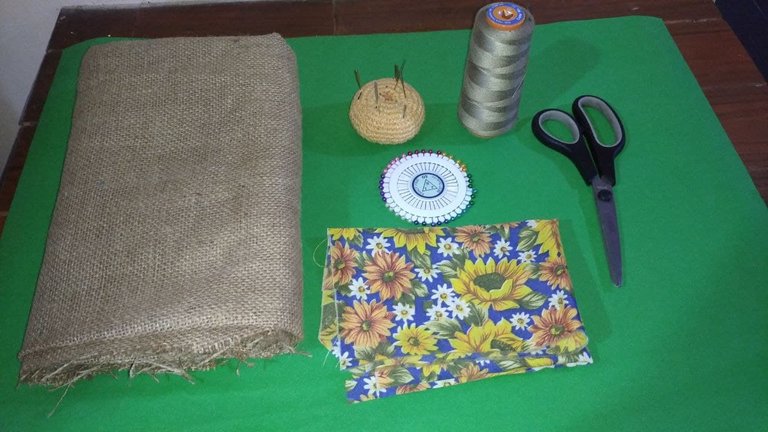 English
MATERIALS:
Sackcloth
Pieces of cloth
Brown thread
Sewing needle
Pair of scissors
Sewing pins
Measuring tape
Marker
Spanish
MATERIALES:
Tela de saco
Retazos de tela
Hilo marrón
Aguja de coser
Tijeras
Alfileres de costura
Cinta métrica
Marcador
---
English
PROCESS:
The first thing we will do is measure a rectangle 35 cm wide by 45 cm long with the tape measure.
We mark the cutting line with the marker and cut with the scissors.
Spanish
PROCEDIMIENTO:
Lo primero que haremos será medir con la cinta métrica un rectángulo de 35 cm de ancho por 45 cm de largo.
Marcamos con el marcador la línea de corte y cortamos con la tijera.
---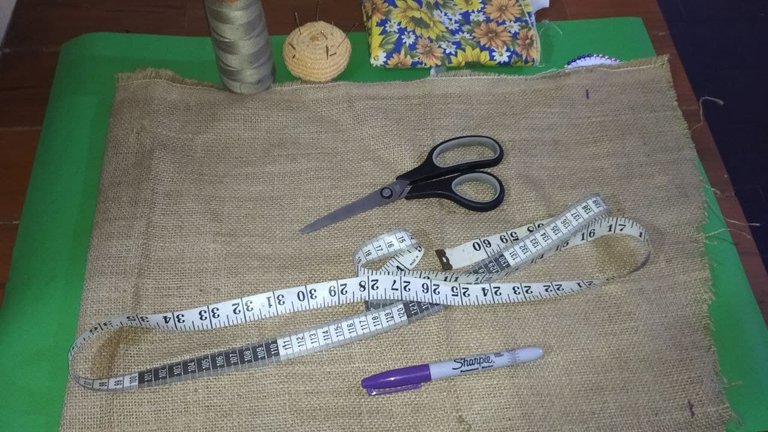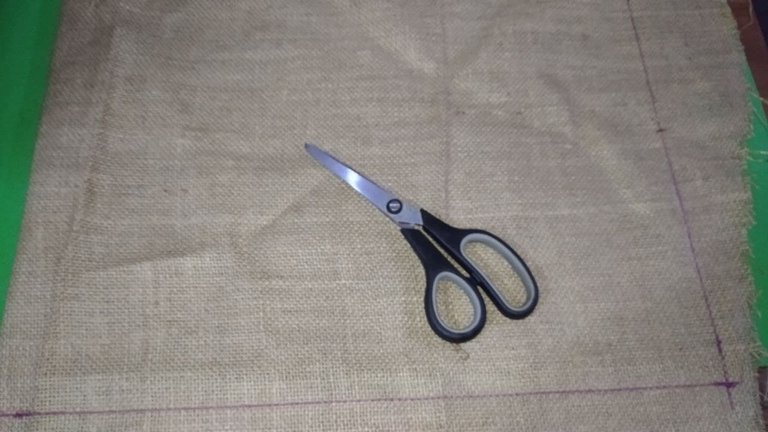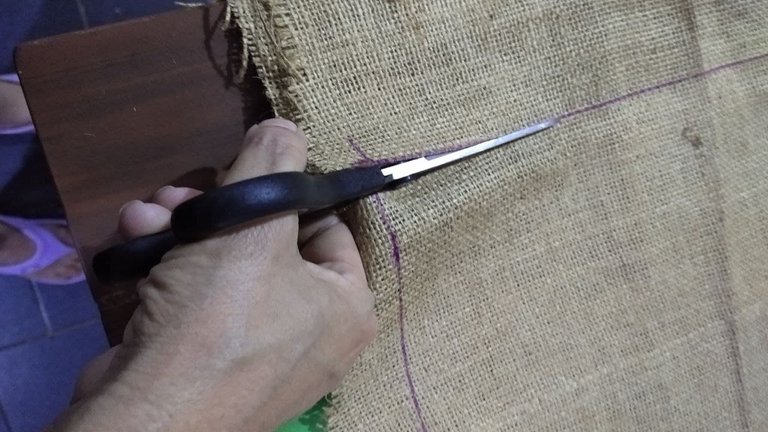 English
Once our rectangle is cut we proceed to make a hem or hem to prevent the fabric from unraveling when we wash.
We thread the needle with the brown son and proceed to sew.
Spanish
Una vez cortado nuestro rectángulo procedemos a realizar un ruedo o dobladillo para evitar que se nos descosa la tela cuando lavemos.
Ensartamos la aguja con el hijo marrón y procedemos a coser.
---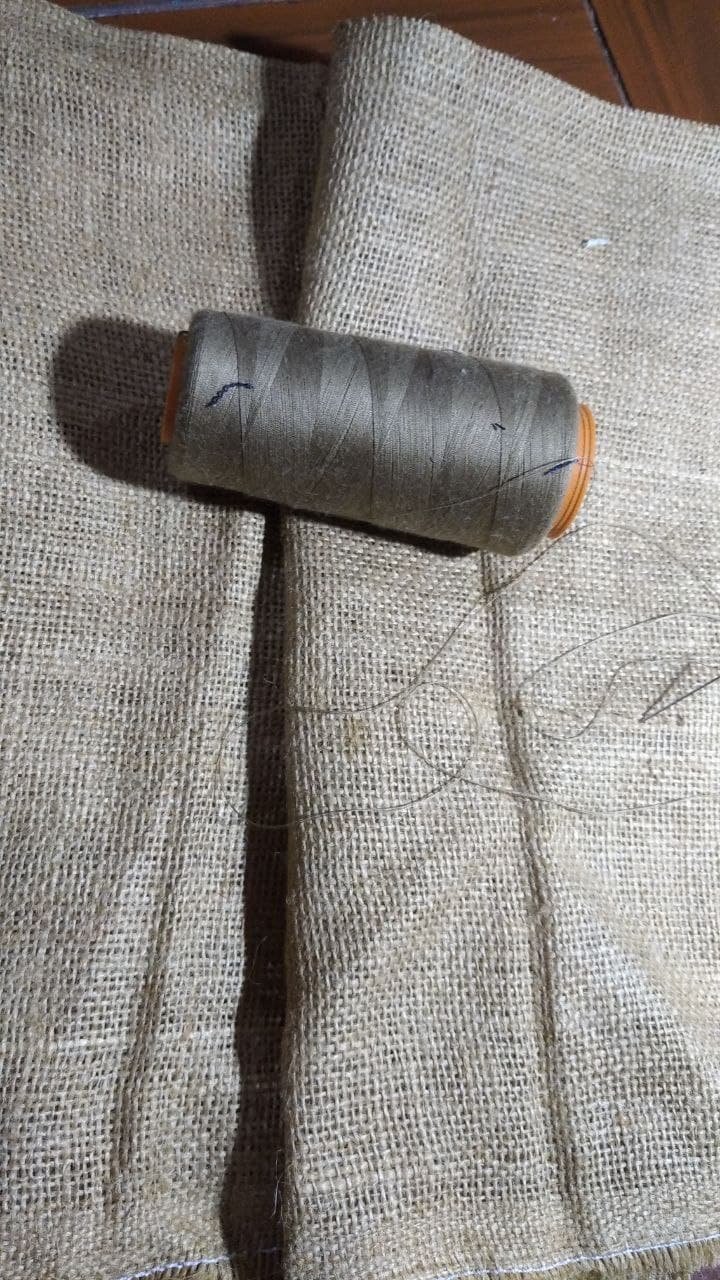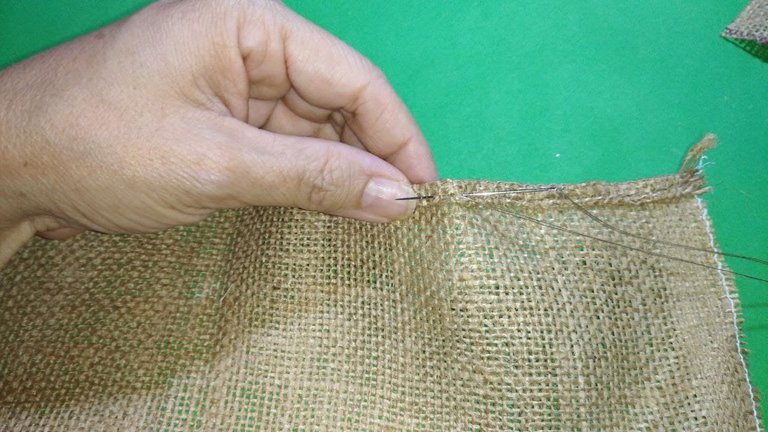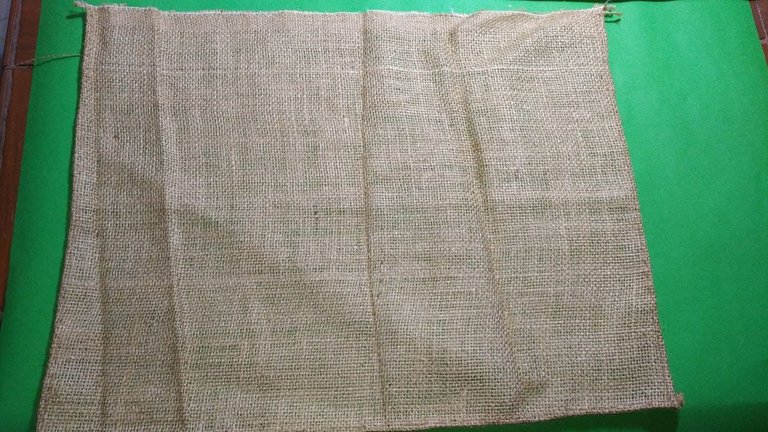 English
Now what we will do is cut out a triangle of the same angle from a corner of the tablecloth and a rectangle also taking the dimensions of the tablecloth as measurements.
Spanish
Ahora lo que haremos será recortar un triángulo del mismo ángulo de una esquina del mantel y un rectángulo igualmente tomando de medida las dimensiones del mantel.
---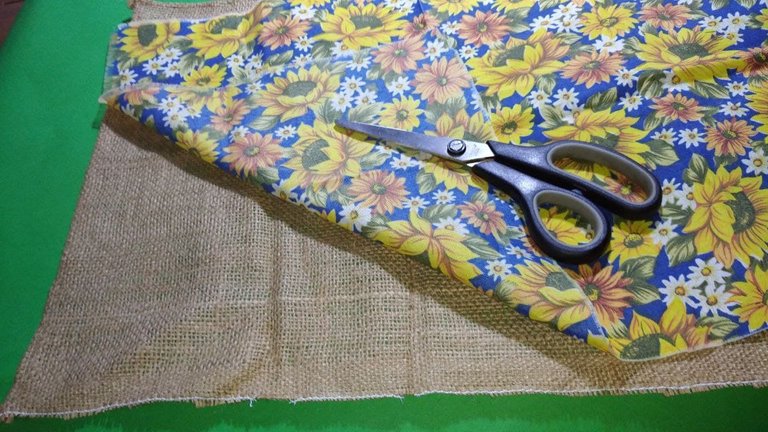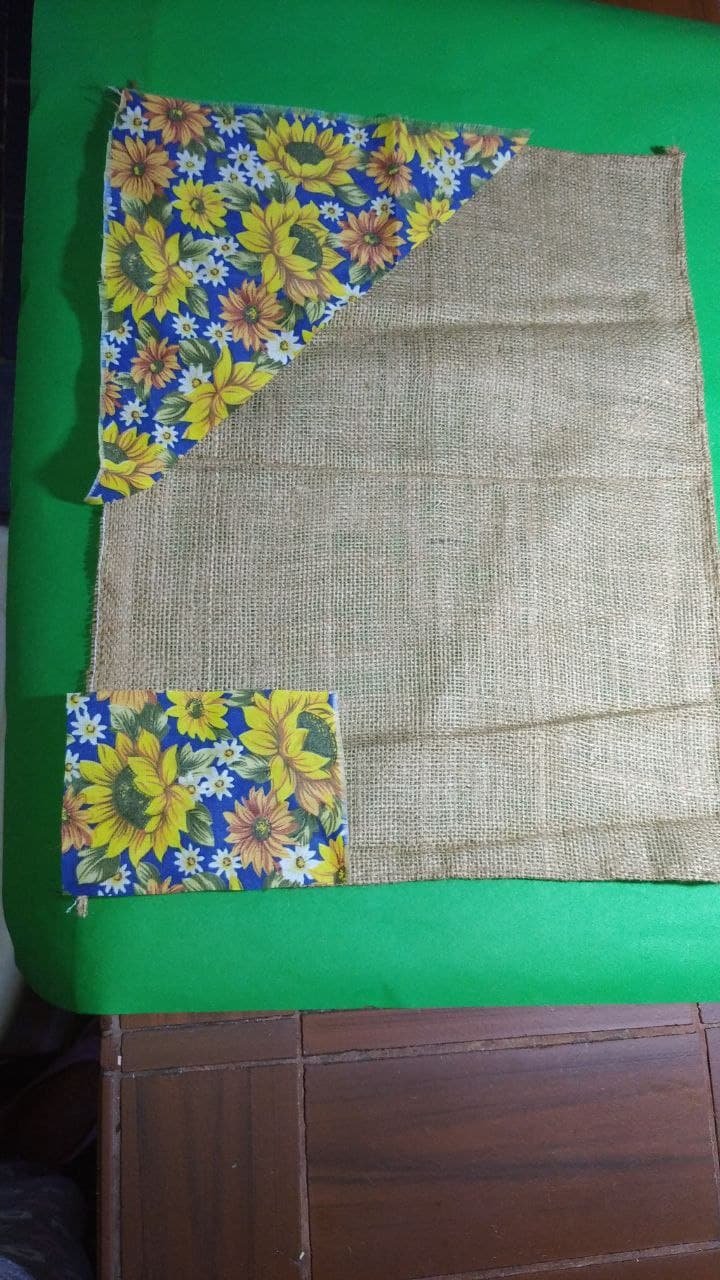 English
Once we have cut the fabric, we make a hem or hem on each piece.
Spanish
Una vez que hayamos cortado la tela, hacemos un ruedo o dobladilla en cada pieza.
---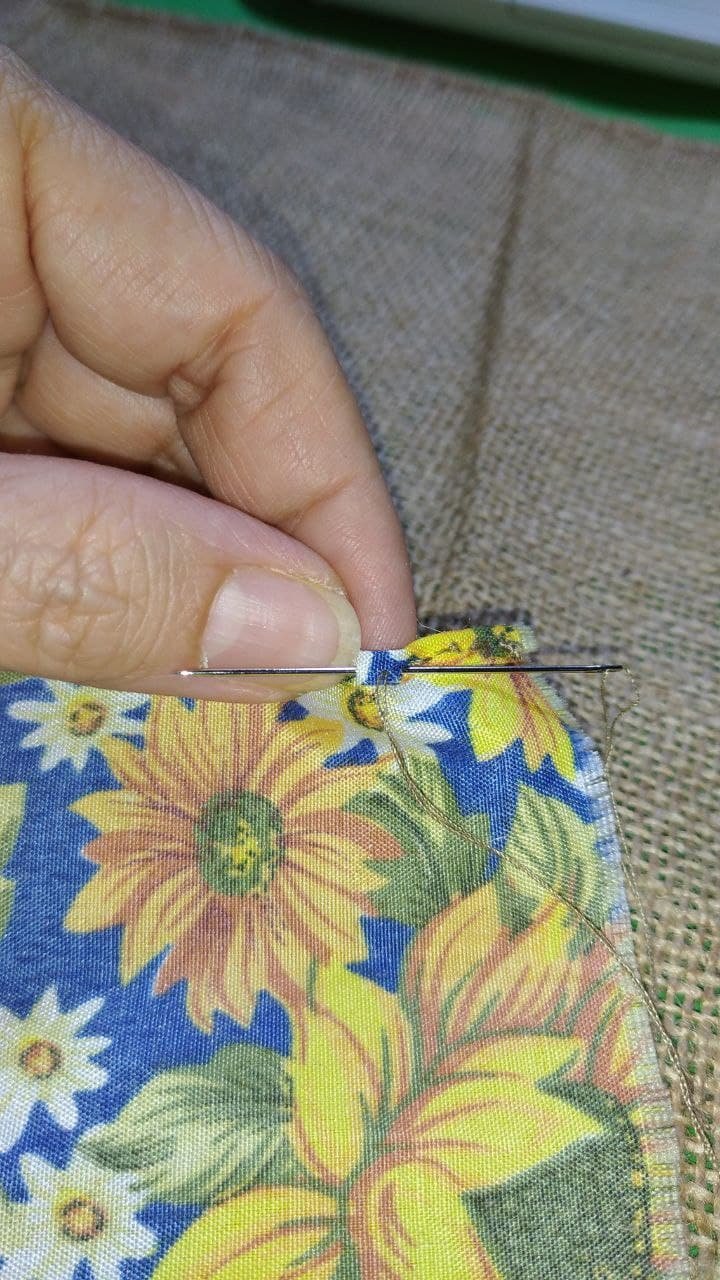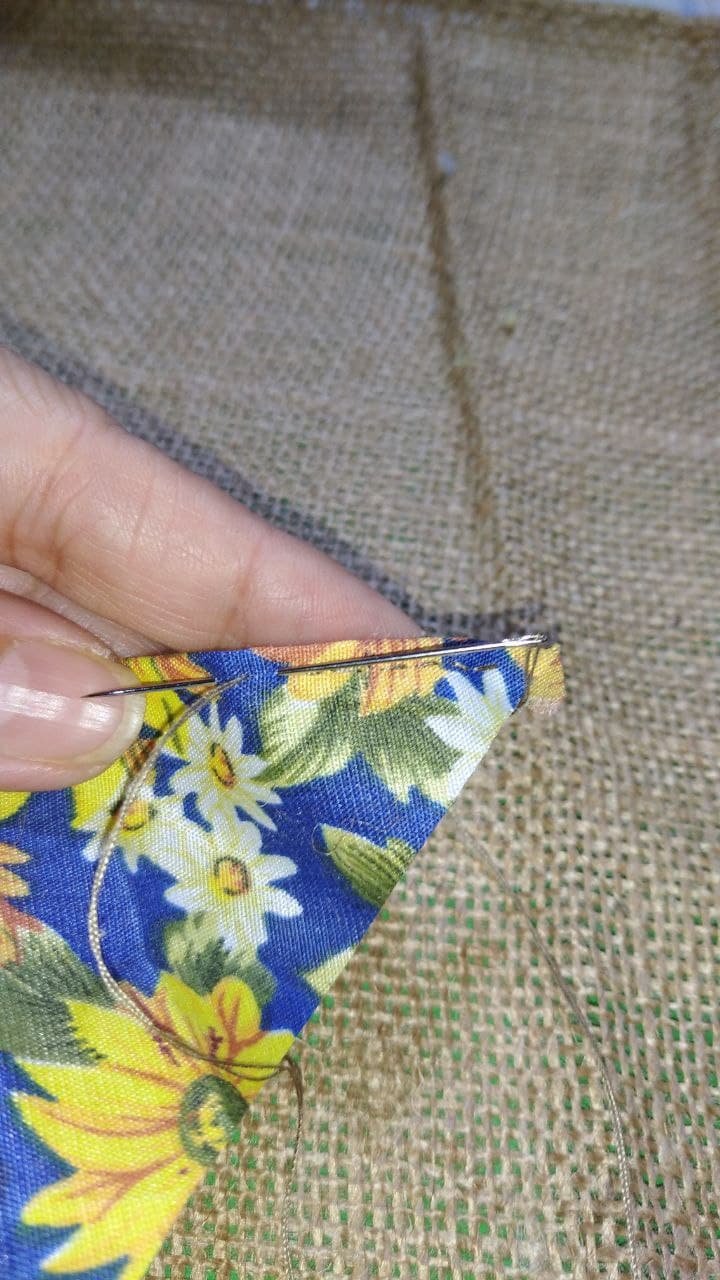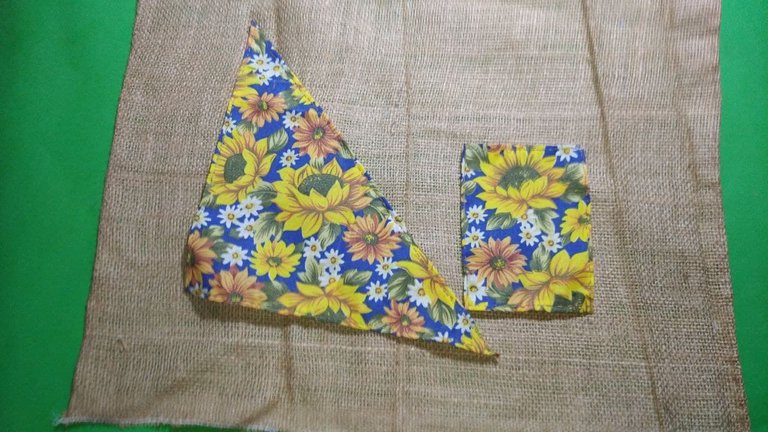 English
Now it corresponds to join the three pieces and for this we will use the sewing pins to prevent them from moving when we are sewing.
We will start with the rectangle. This piece will be used in order to create a kind of pocket where the cutlery that we will use at lunchtime will be placed and it must be placed on the right side of the tablecloth, so we will sew it on that right side.
Then the triangle that we will sew on the left side. The napkin or napkins will be placed on this side.
Spanish
Ahora corresponde unir las tres piezas y para ello utilizaremos los alfileres de costura pa evitar que se muevan cuando estemos cosiendo.
Comenzaremos con el rectángulo. Esta pieza se utilizará con la finalidad de crear un especie de bolsillo donde se colocarán los cubiertos que usaremos a la hora e comer y debe colocarse al lado derecho del mantel, así que de ese lado derecho lo coseremos.
Luego el triángulo que lo coseremos al lado izquierdo. En este lado se colocará la servilleta o las servilletas.
---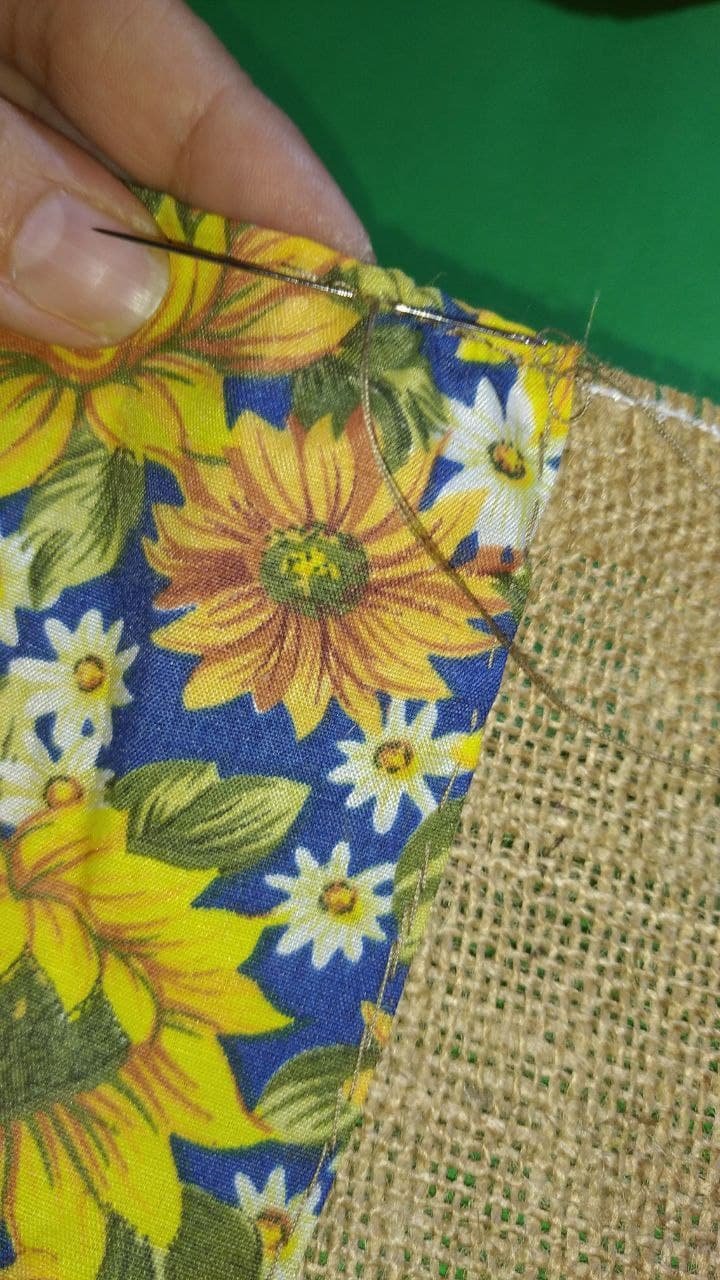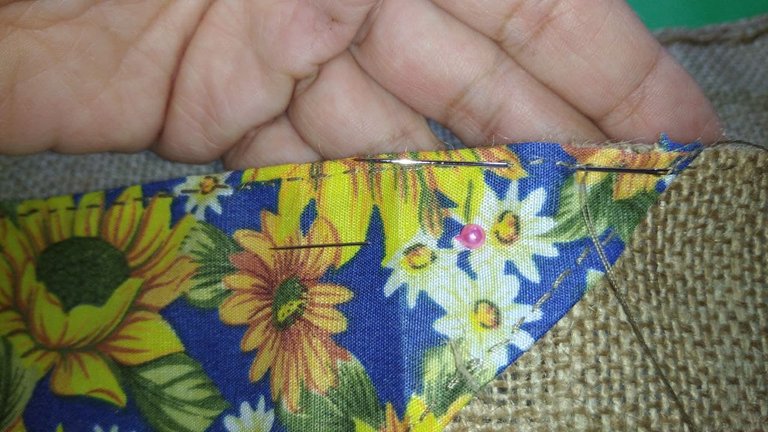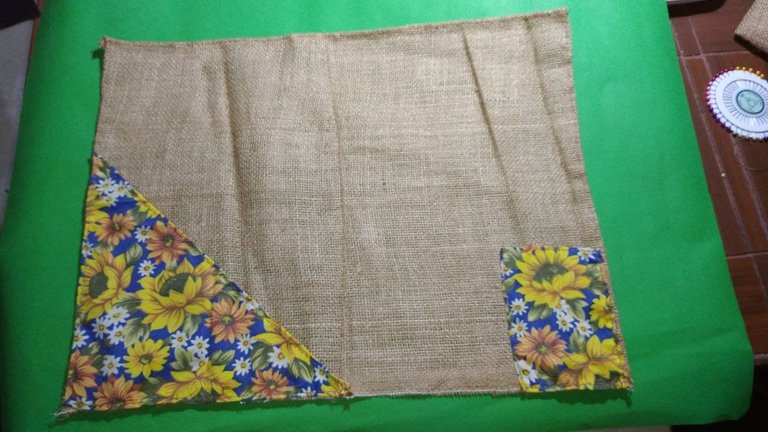 English
It is very easy to make these placemats and with this we prevent the space where we eat from getting dirty. I hope this tutorial helps you.
See you in the next installment.
Spanish
Es muy sencillo elaborar estos manteles individuales y con ello prevenimos que se nos ensucie el espacio donde comemos. Espero que te sirva este tutorial.
Nos vemos en la próxima entrega.
---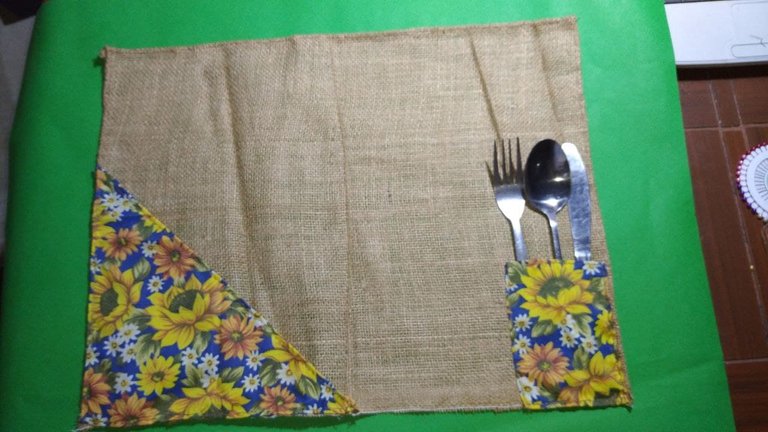 ---
---