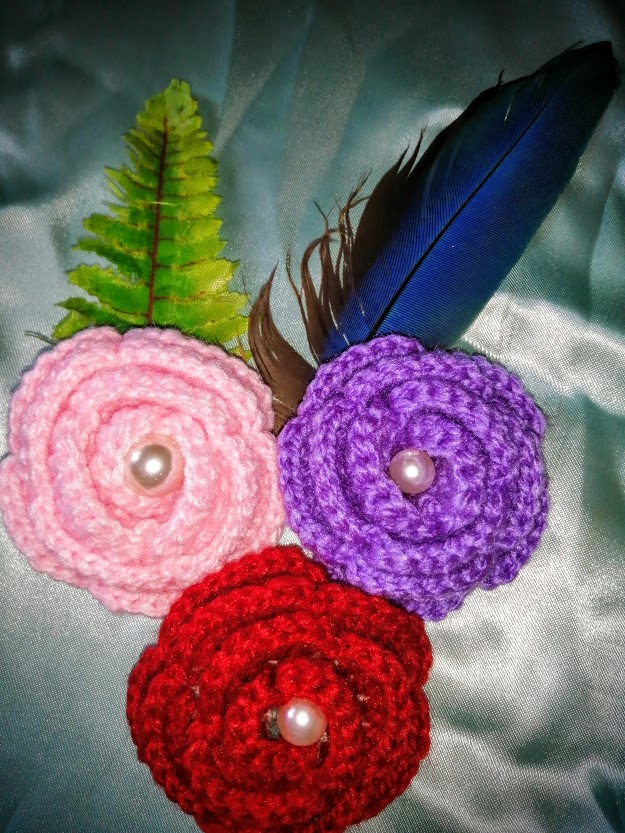 The art of transforming a simple yarn of wool, cotton, etc., into a beautiful and delicate garment woven with the help of a crochet is called crochet, a technique that involves interweaving loops of thread in such a way as to create a unique piece full of energy and beauty.
El arte de transformar un simple ovillo bien sea de lana, algodón, a una hermosa y delicada prenda tejida con la ayuda de un ganchillo, se denomina crochet; una técnica que implica entrelazar bucles de hilo de tal forma que dan origen a una pieza única llena de mucha energía y belleza.
---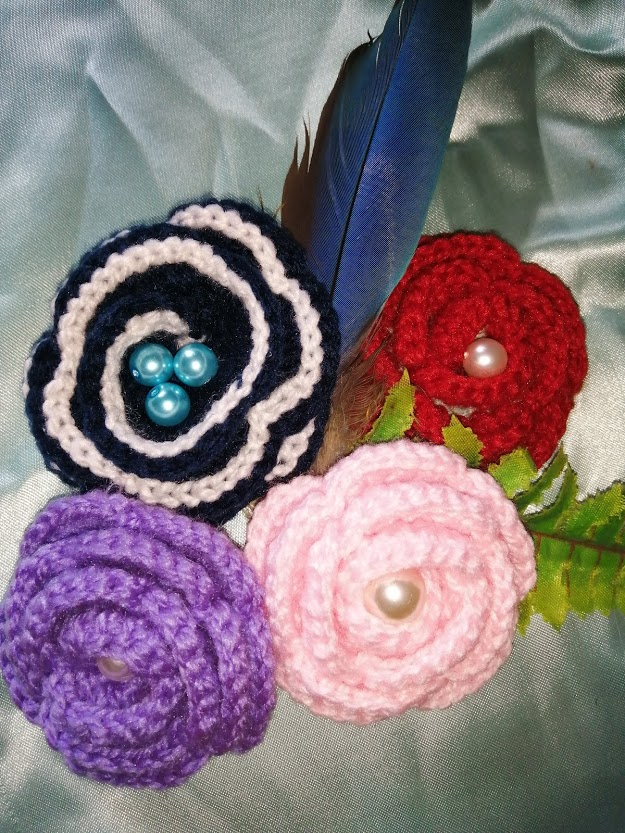 Today, I would like to present you with a beautiful crochet motif, some colorful roses in very few steps. I'm @leticiapereira and I want to show you how to make a detail to give away on this day of #needleworkmonday.
El día de hoy, quiero presentarles un hermoso motivo a crochet, unas rosas de colores en muy pocos pasos. Soy @leticiapereira y quiero enseñarte a elaborar un detalle para regalar en este día de #needleworkmonday.
---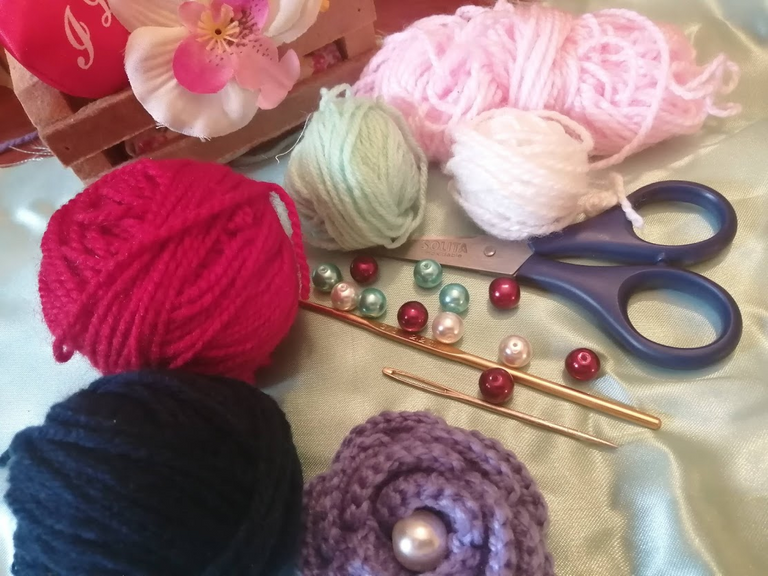 Materials:
Yarn of various colors
2.2mm crochet needle (you can use the ones you like, to create different sizes)
Wool needle
Scissors
Pearls for decoration
Materiales:

Estambre de varios colores
Aguja de crochet de 2.2mm (Puedes usar las que gusten, para crear tamaños diferentes)
Aguja lanera
Tijera
Perlas para decorar
---
Procedure:
We start with a 66-point chain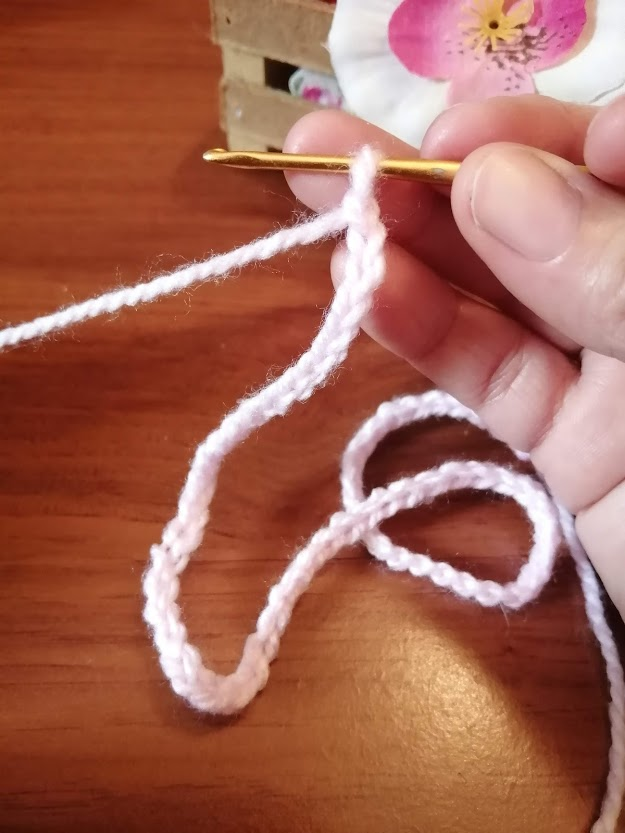 Procedimiento:
Iniciamos con una cadeneta de 66 puntos
---
First Round:
We start, replacing the first high point with three chains to continue with 65 continuous points, until the end of the initial chain.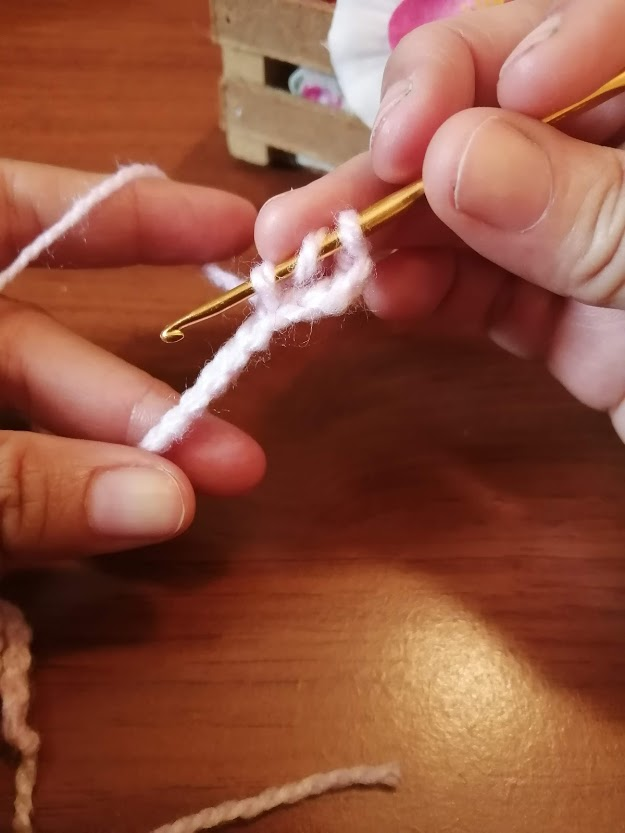 Primera Vuelta:

Iniciamos, sustituyendo el primer punto alto con tres cadenetas para continuar con 65 puntos continuos, hasta el final de la cadeneta inicial.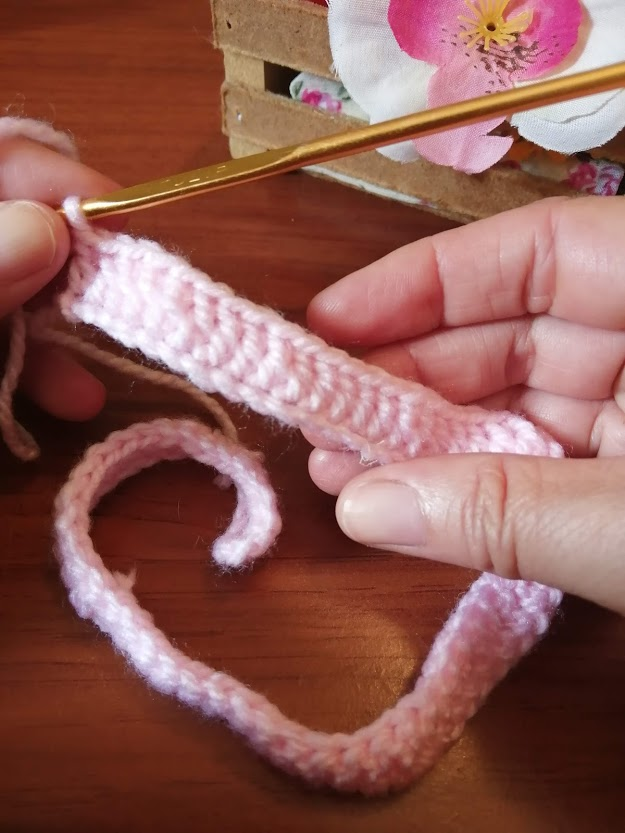 ---
Second Round:
Once the first lap of 66 points has been completed, we start with a chain and a low point on the first point of the second round.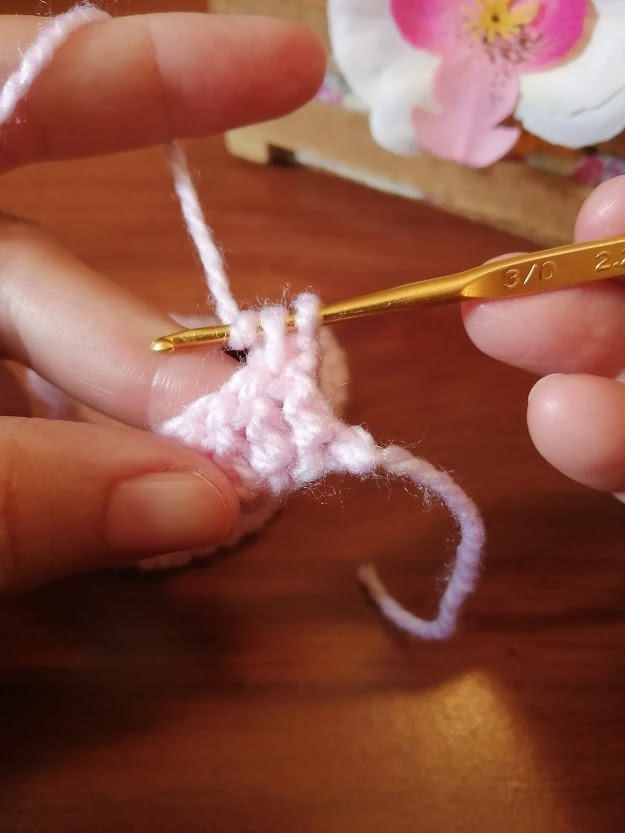 Then we are going to repeat: two high points in each point of our base, until completing 8 high points (using 4 points of our base), once the series is finished, we make a slider point and we repeat again, until completing the base.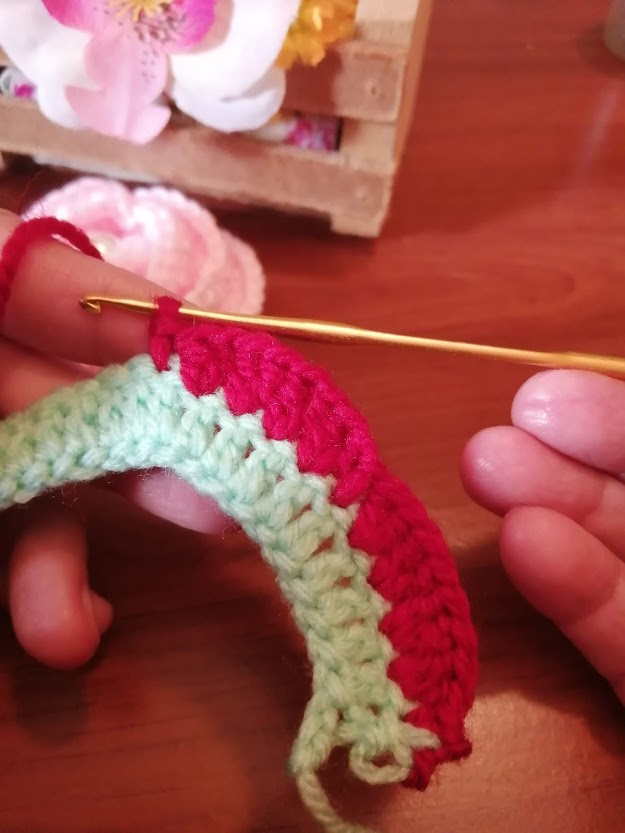 Segunda Vuelta:
Una vez realizada la primera vuelta de 66 puntos, iniciamos con una cadeneta y un punto bajo en el primer punto de la segunda vuelta.
A continuación vamos a repetir: dos puntos altos en cada punto de nuestra base, hasta completar 8 puntos altos (utilizando 4 puntos de nuestra base), una vez finalizada la serie, realizamos un punto deslizado y volvemos a repetir, hasta culminar la base.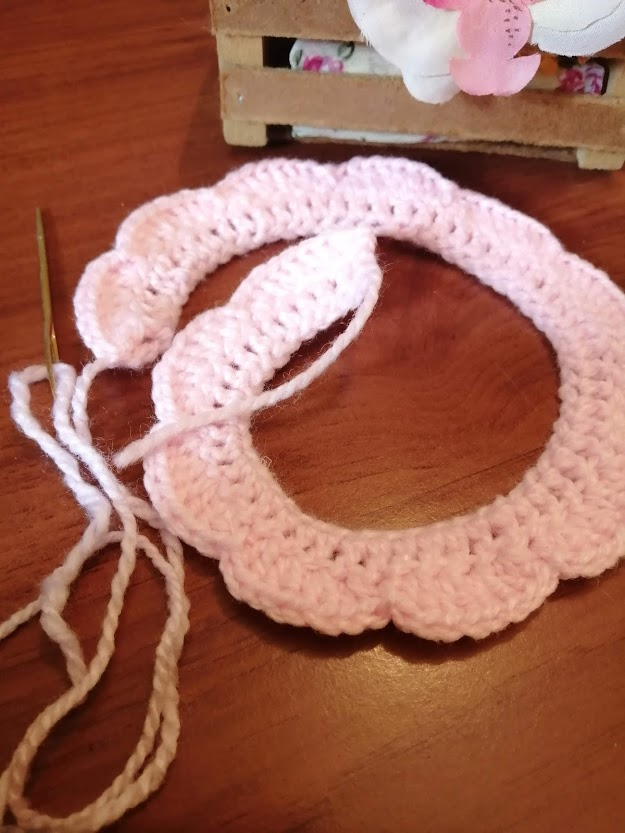 ---
Making the Rose:
Once the second round is finished, leave enough thread to be able to reinforce the base of the rose, then we start to turn the work to give it shape.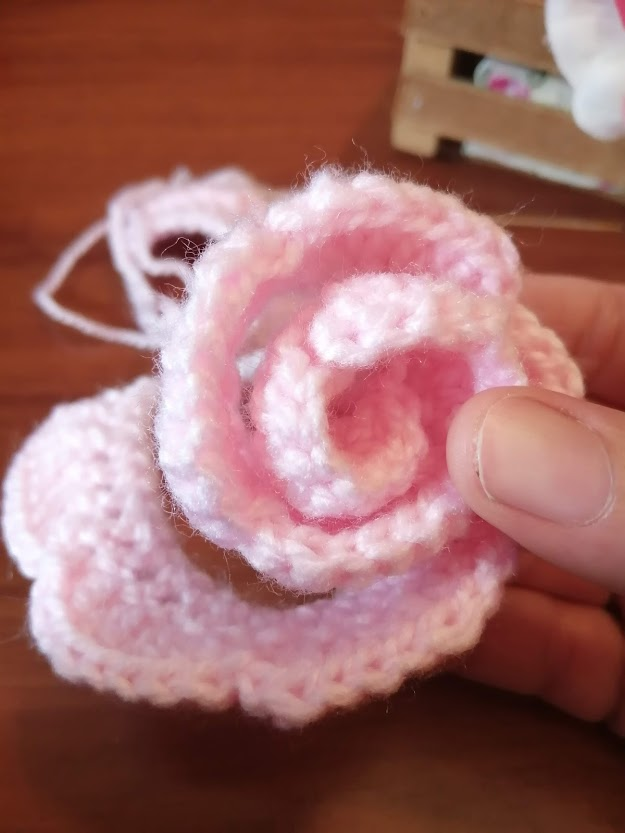 With the help of our wool needle, we will sew the stitches from end to end, until it is very firm.
The motif is ready, you just have to choose where you are going to wear it, a headband, cap, flannel or a floral composition, you choose!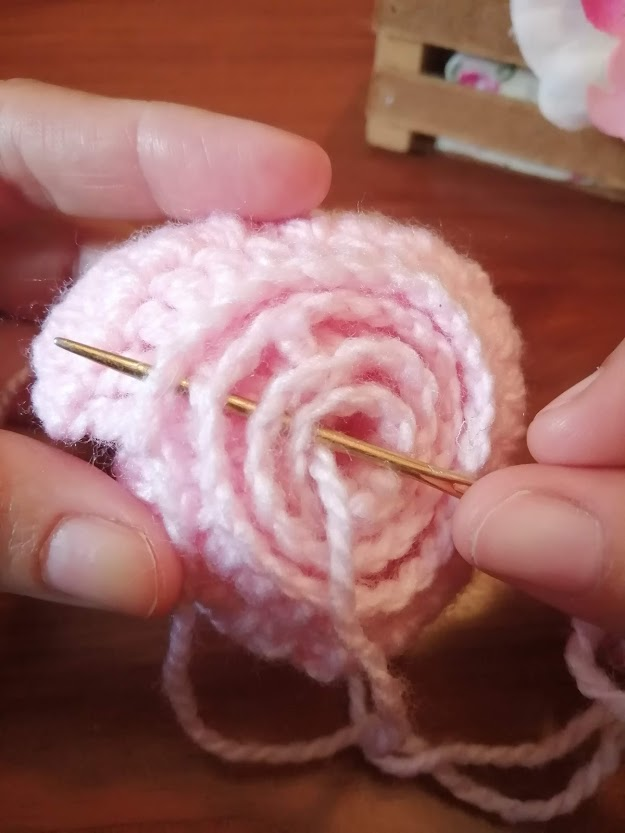 Formando la Rosa:
Una vez finalizada la segunda vuelta, deja hilo suficiente para poder reforzar la base de la rosa, seguidamente, empezamos a girar la labor para darle forma.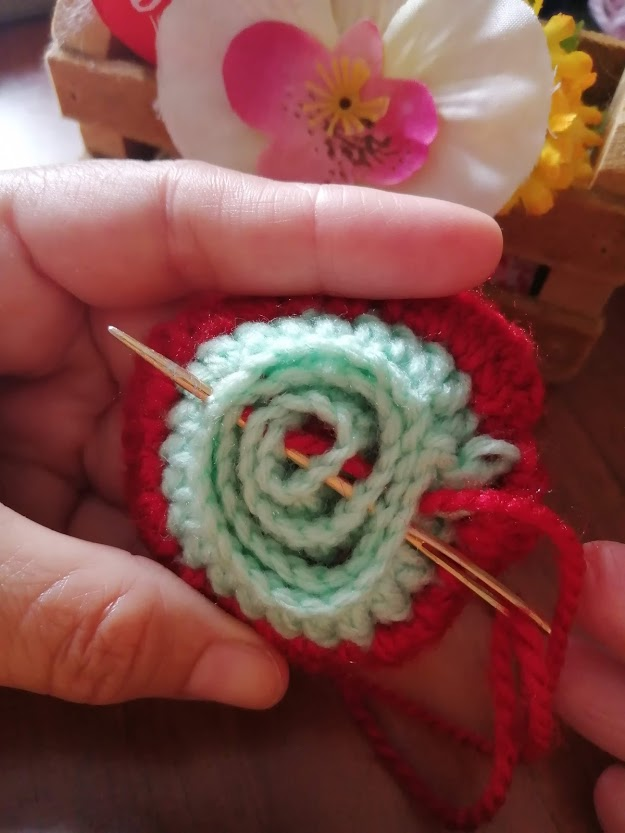 Con la ayuda de nuestra aguja lanera, vamos a ir cosiendo los puntos de extremo a extremo, hasta que esté bien firme.
El motivo ya está listo, solo debes elegir donde vas a lucirlo, un cintillo, gorra, franela o una composición floral, tu eliges..!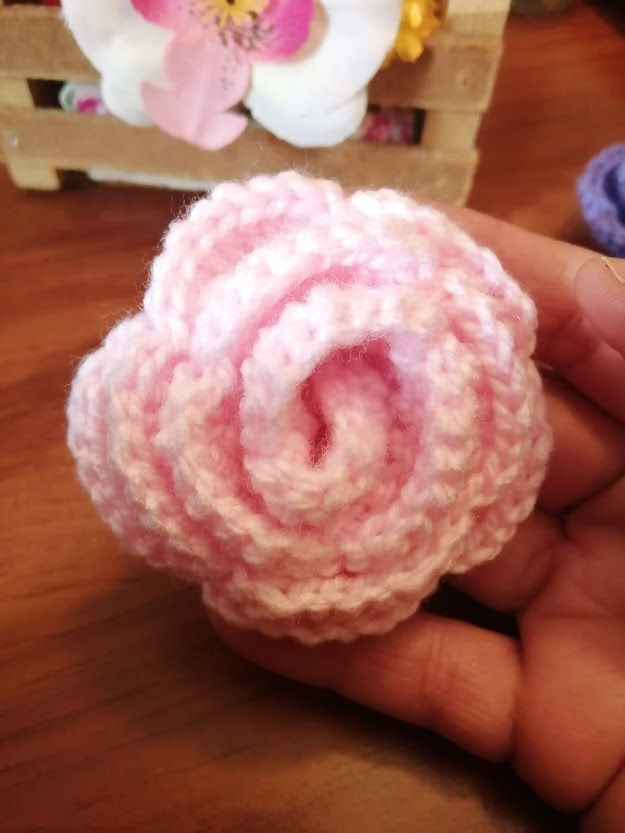 ---
Variations:
We can make the roses combining colors, once the first round is done, we make a change in the color for the second round.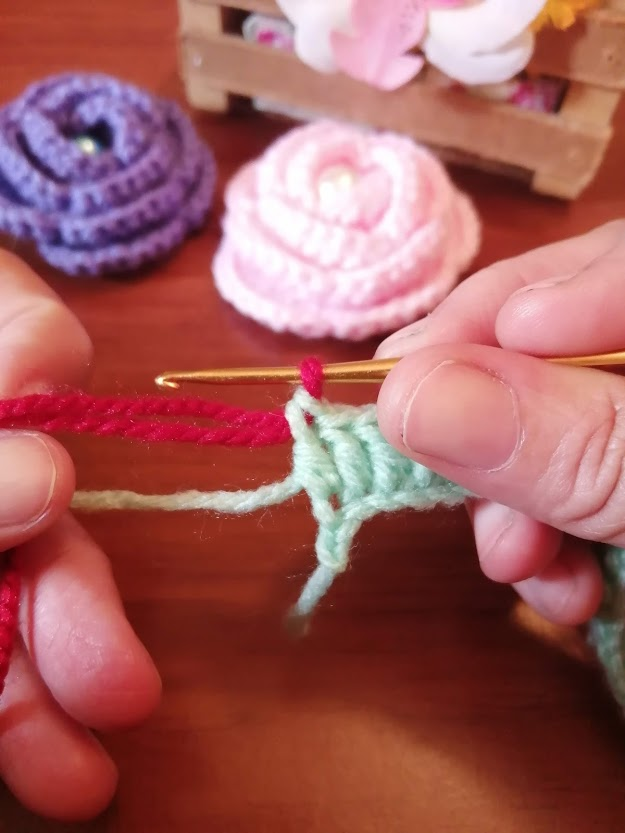 Once the second round is finished, we have the option of making an ornament; once we reach the end, we knot the new color but from the very stick of the high point, we make chains for each of the points, until the work is completed.
Variaciones:

Podemos realizar las rosas combinando colores, una vez realizada la primera vuelta, hacemos un cambio en el color para la segunda vuelta.
Una vez finalizada la segunda vuelta, tenemos la opción de realizar un adorno; una vez que lleguemos al final, anudamos el nuevo color pero desde la propia vareta del punto alto, realizamos cadenetas por cada uno de los puntos, hasta completar la labor.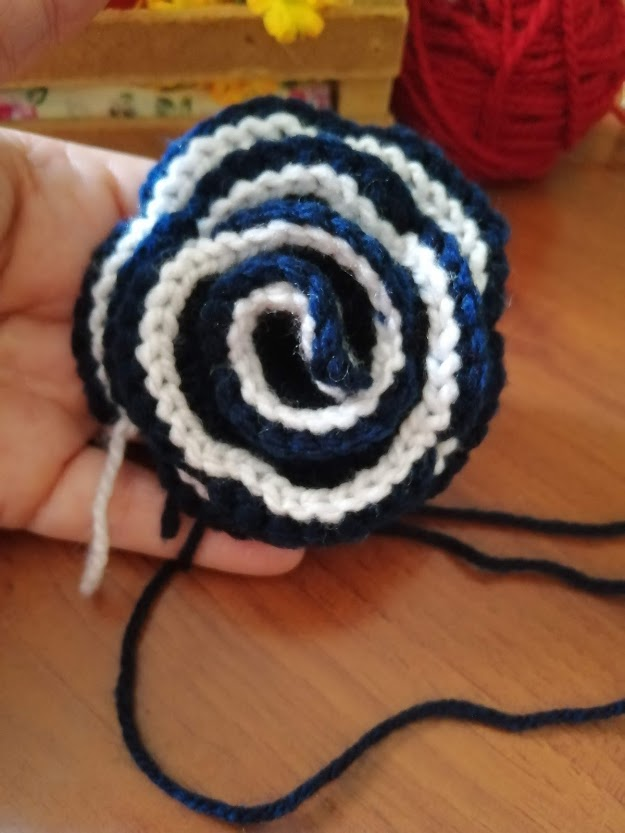 Once again thanks for your company, I'm already working on a new project.
Take care and see you in a next post!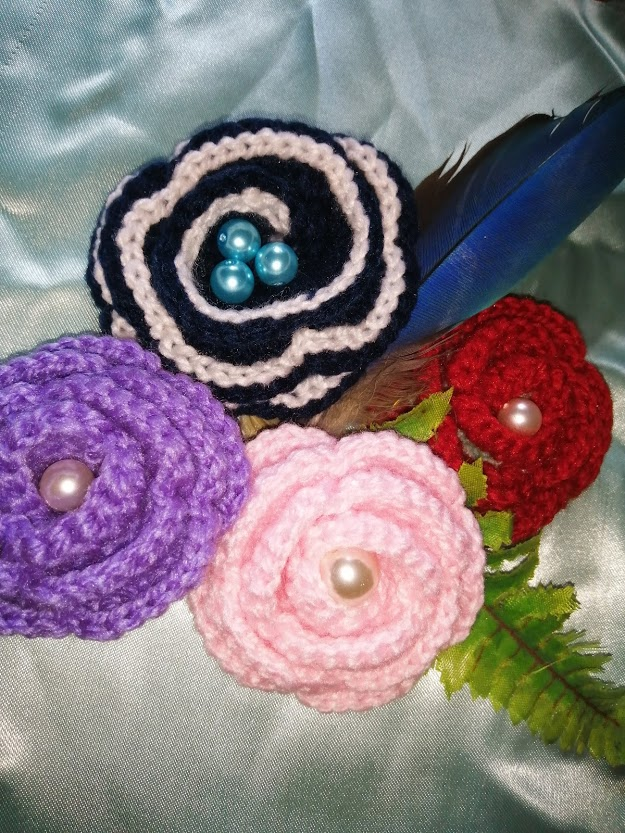 ---
Una vez más gracias por tu compañía, desde ya me encuentro trabajando en un nuevo proyecto.
Cuídense mucho y nos vemos en un próximo post..!
---
Autor & Photography by @leticiapereira
Photos: HuaweiY9