Hello Hive friends! I hope you are doing good ❤. I'm very happy to be able to participate in this Monday of Needles after missed the one of last week. As I have already told you, I continue with embroidery, which is what I can do at the moment. I'm quite entertained by this, but I already miss my sewing machine 😭❤.
This time I made a simple drawing embroidering my name along with some colored flowers 🌸. I haven't yet designed the drawing that represents my days here but surely it will be my next project 😊.
¡Hola amigos de Hive! Espero que se encuentren muy bien ❤. Yo estoy muy feliz de poder participar en este Lunes de Agujas después de haberme perdido el de la semana pasada. Como ya les he contado, sigo con el bordado que es lo que puedo hacer por el momento. Si bien me entretiene bastante esto, ya extraño mi máquina de coser 😭❤.

Esta vez hice un dibujo sencillo bordando mi nombre junto a algunas flores de colores 🌸. Aún no diseñé el dibujo que represente mis días aquí pero seguramente ese sea mi siguiente proyecto 😊.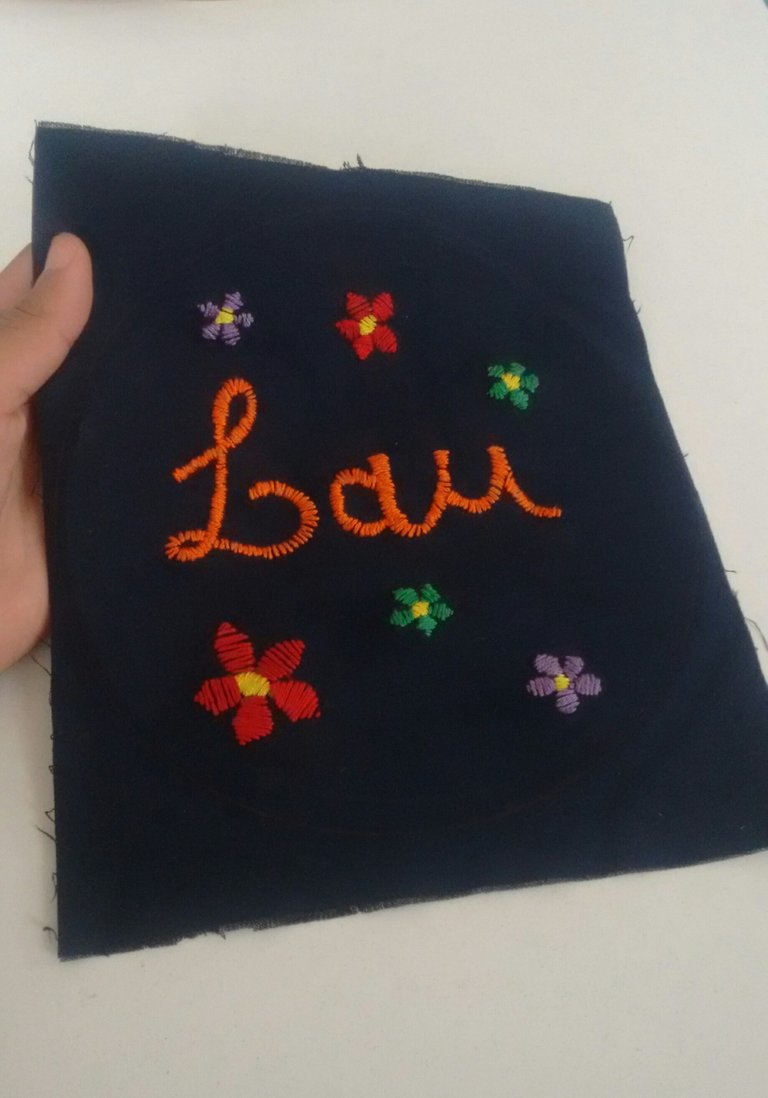 To do this, I marked the drawing with a pen to have more precise lines which I would later embroider.
Para hacerlo, marqué el dibujo con lapicera para tener más precisas las líneas por las que luego debía bordar.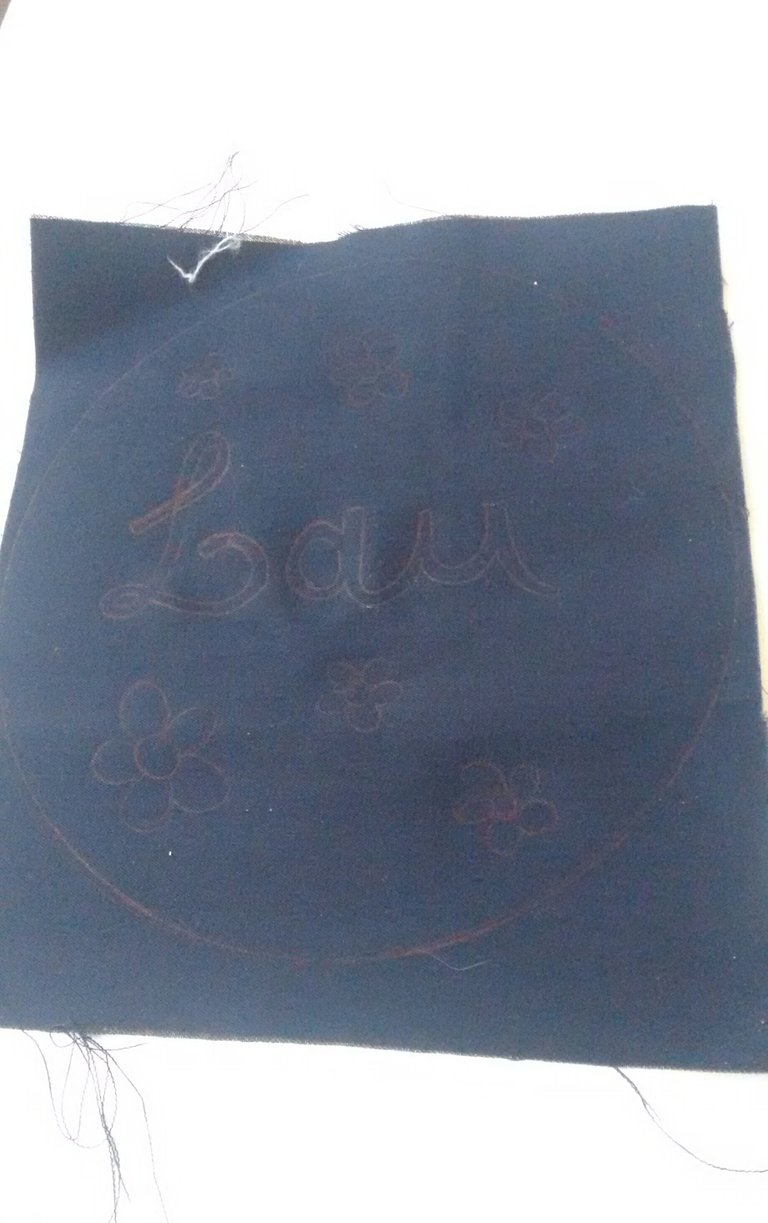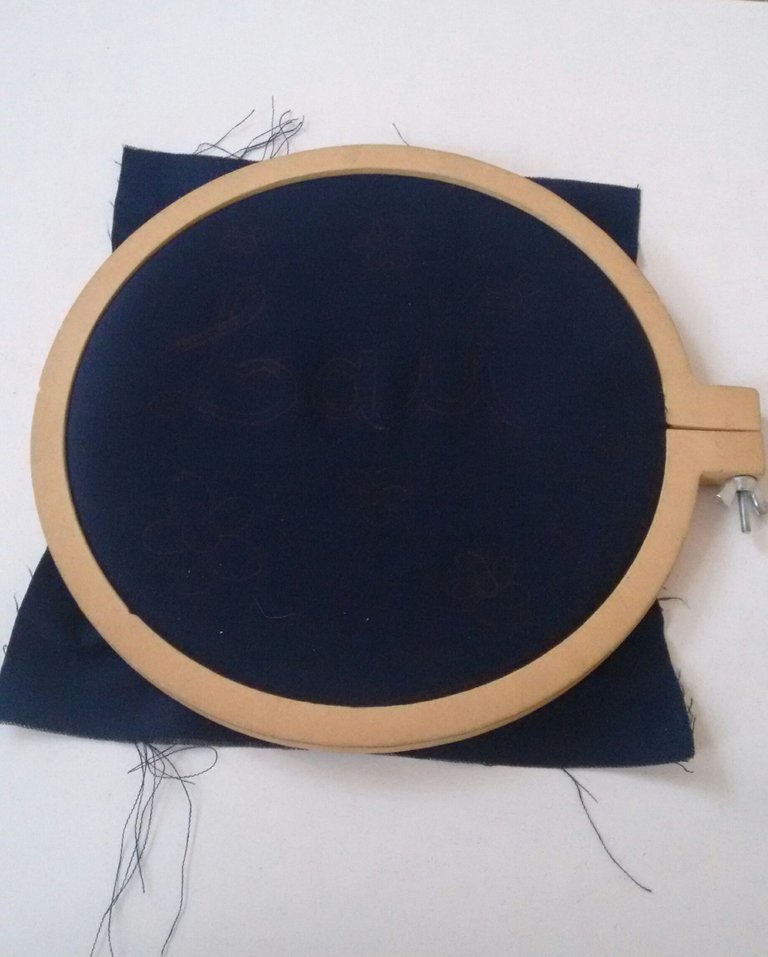 I made all the lines with straight stitches. I loved how this orange thread color contrasted with the blue of the fabric.
Todas las líneas las hice con puntadas rectas. Me encantó como este color de hilo naranja contrastó con el azul de la tela.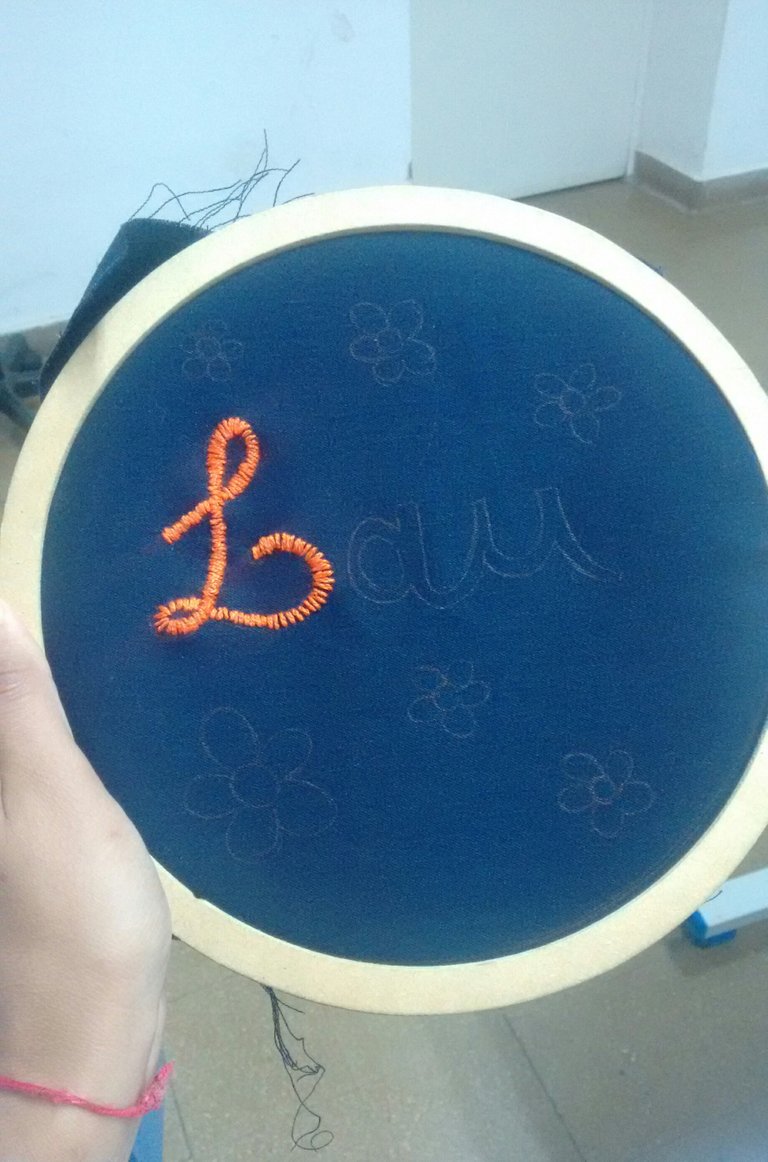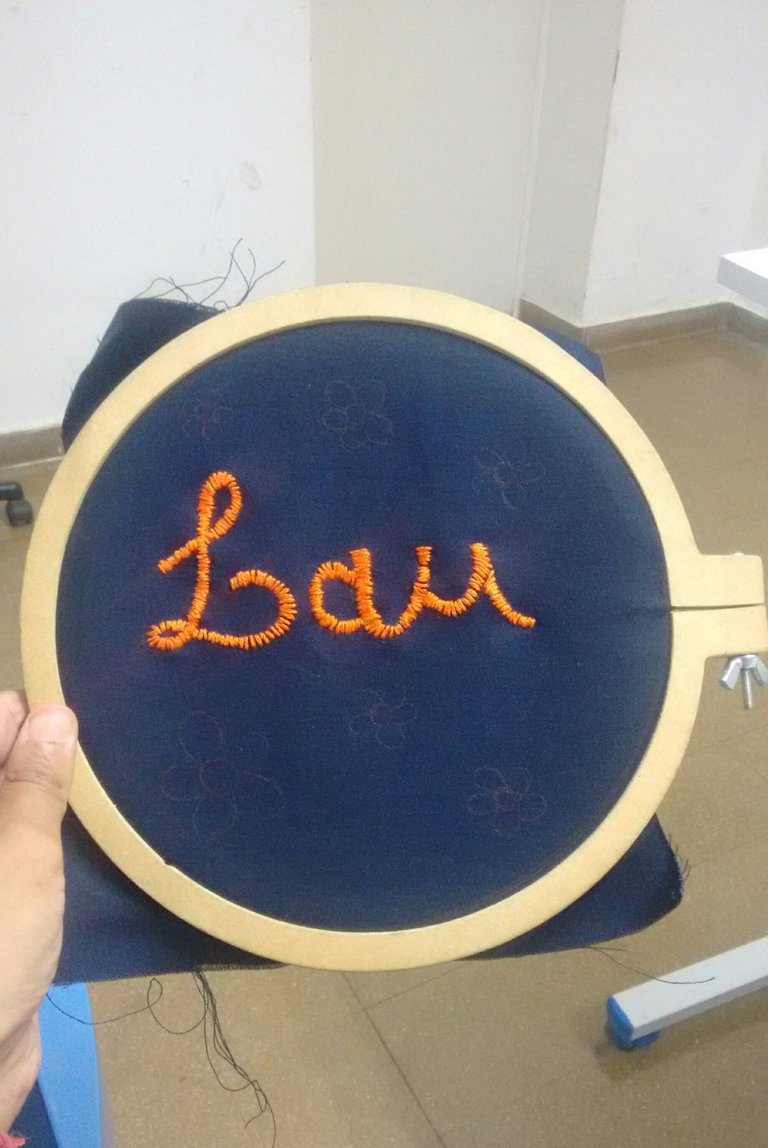 For the flowers, I used yellow thread for the center and red, light blue and green thread for the petals.
I must say that I didn't have embroidery needles because my sister could not find hers, but fortunately she got me common sewing needles that the embroidery thread fits 😊.
Para las flores, usé hilo amarillo para el centro e hilo rojo, celeste y verde para los pétalos.

Debo decir que no tenía agujas para bordar porque mi hermana no pudo encontrar las suyas, pero afortunadamente me consiguió agujas comunes para coser en las que entraba el hilo de bordar 😊.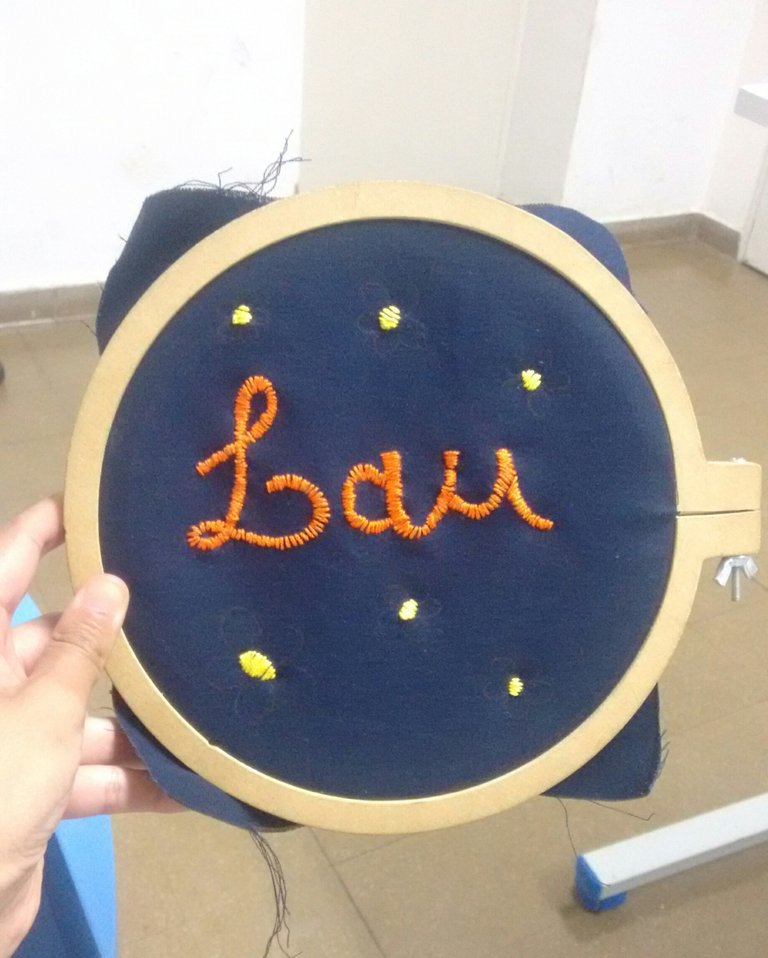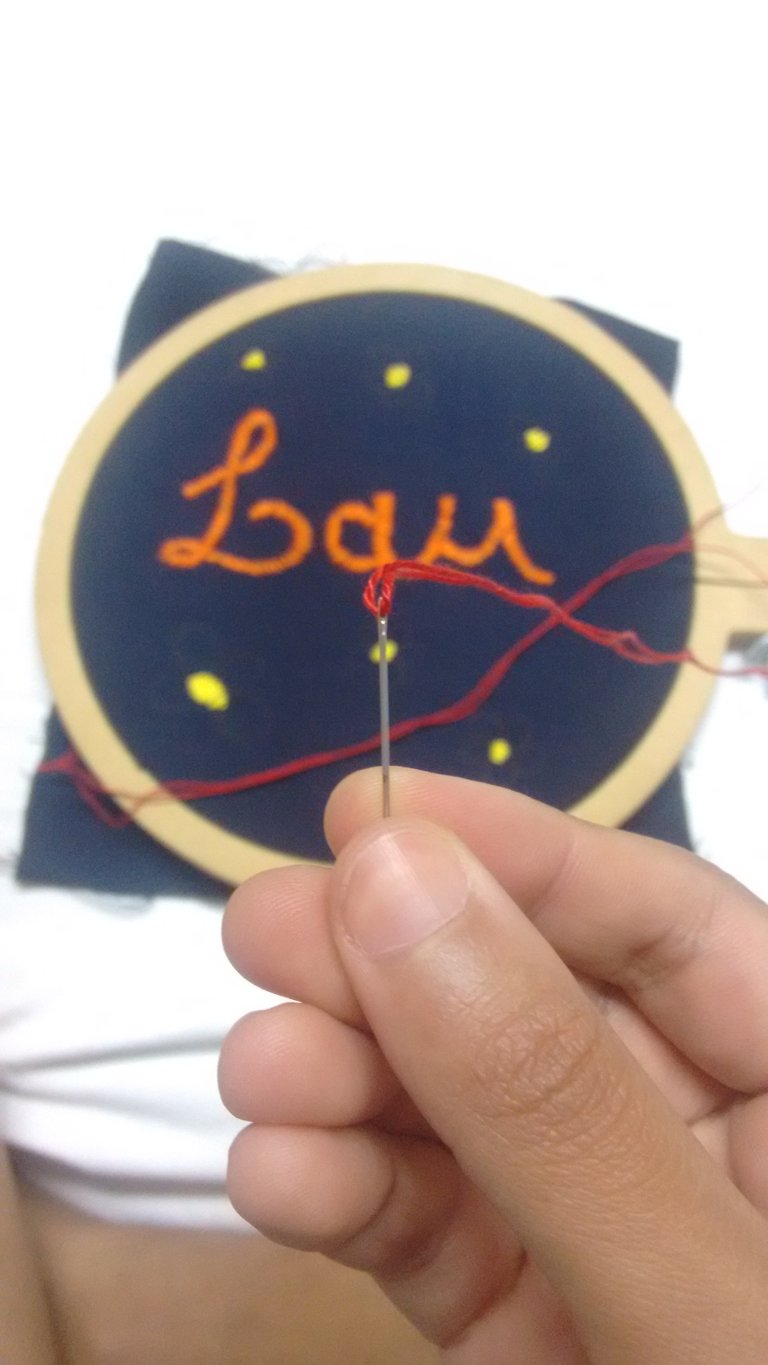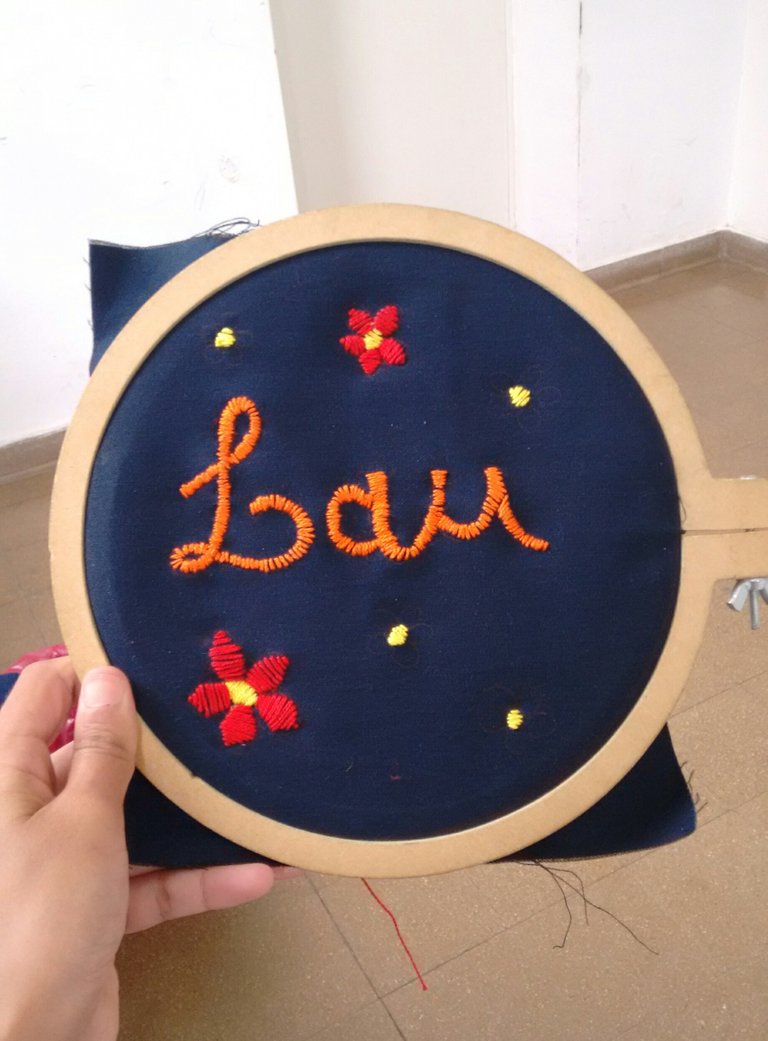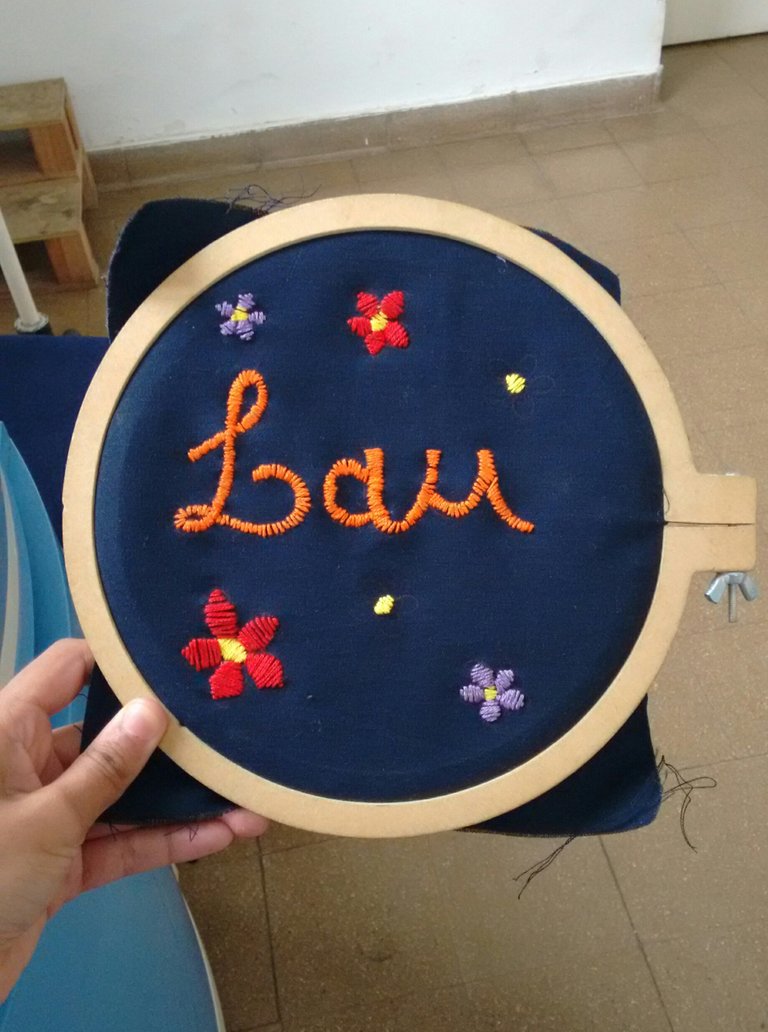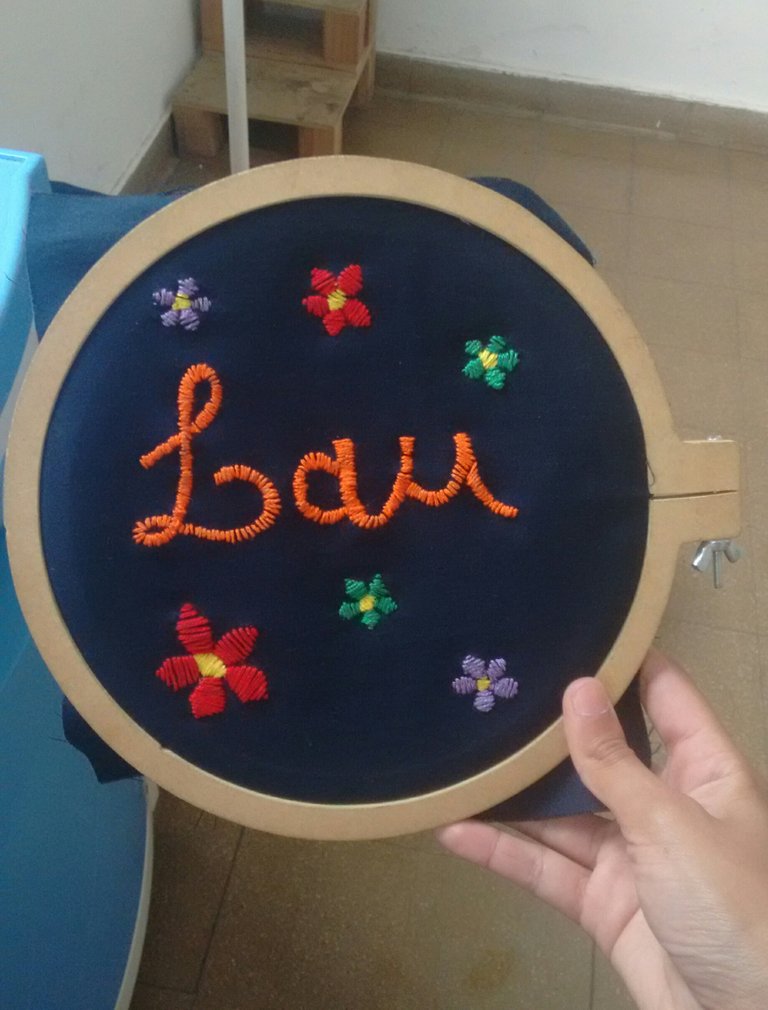 And this was the final result! ❤
¡Y este fue el resultado final!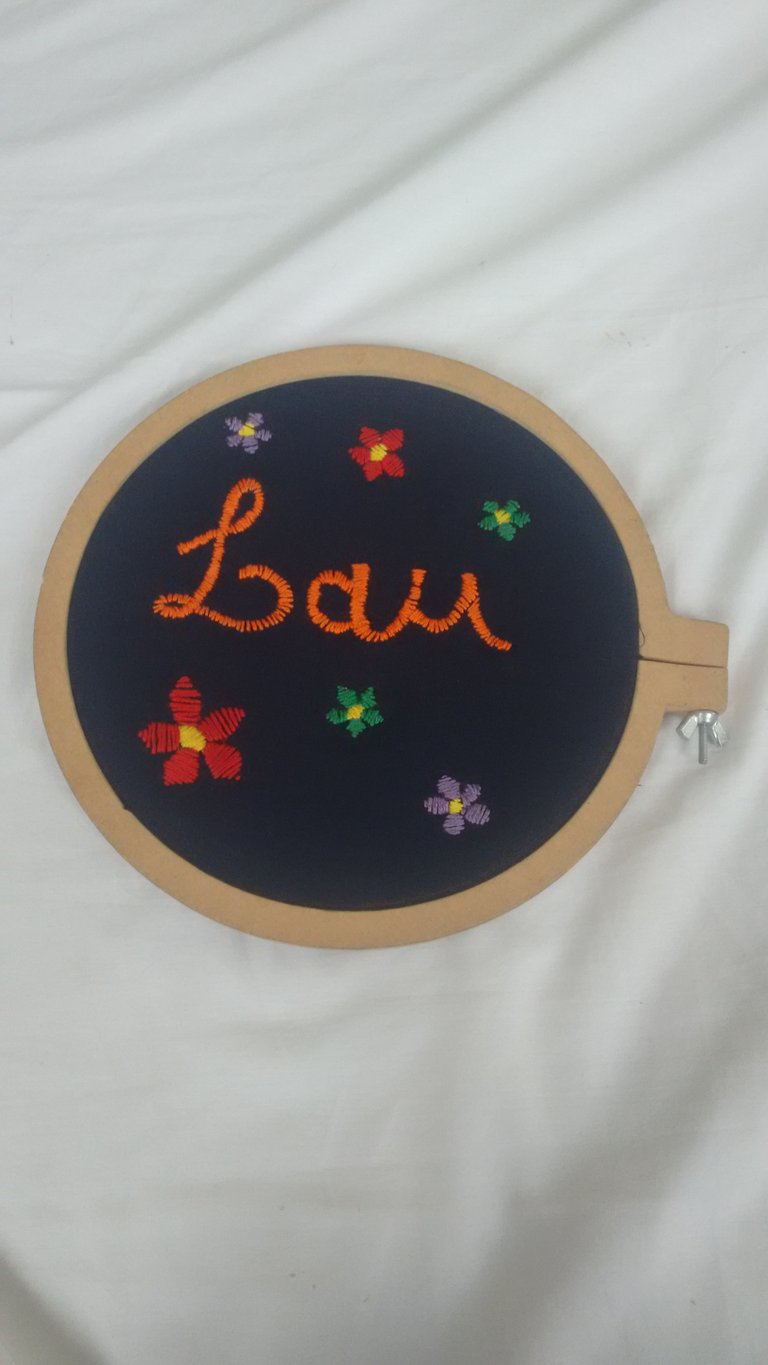 While doing this project, I was on the phone with my uncle for over an hour. Between laughs and gossip I could finish it 😂. Surely when I return home I will use it to make a cushion or something. I hope you liked it ❤.
Mientras hice este proyecto estuve hablando por teléfono con mi tío por más de una hora. Entre risas y chismes pude terminarlo 😂. Seguramente cuando vuelva a mi casa lo utilice para hacer un almohadón o algo así. Espero que les haya gustado ❤.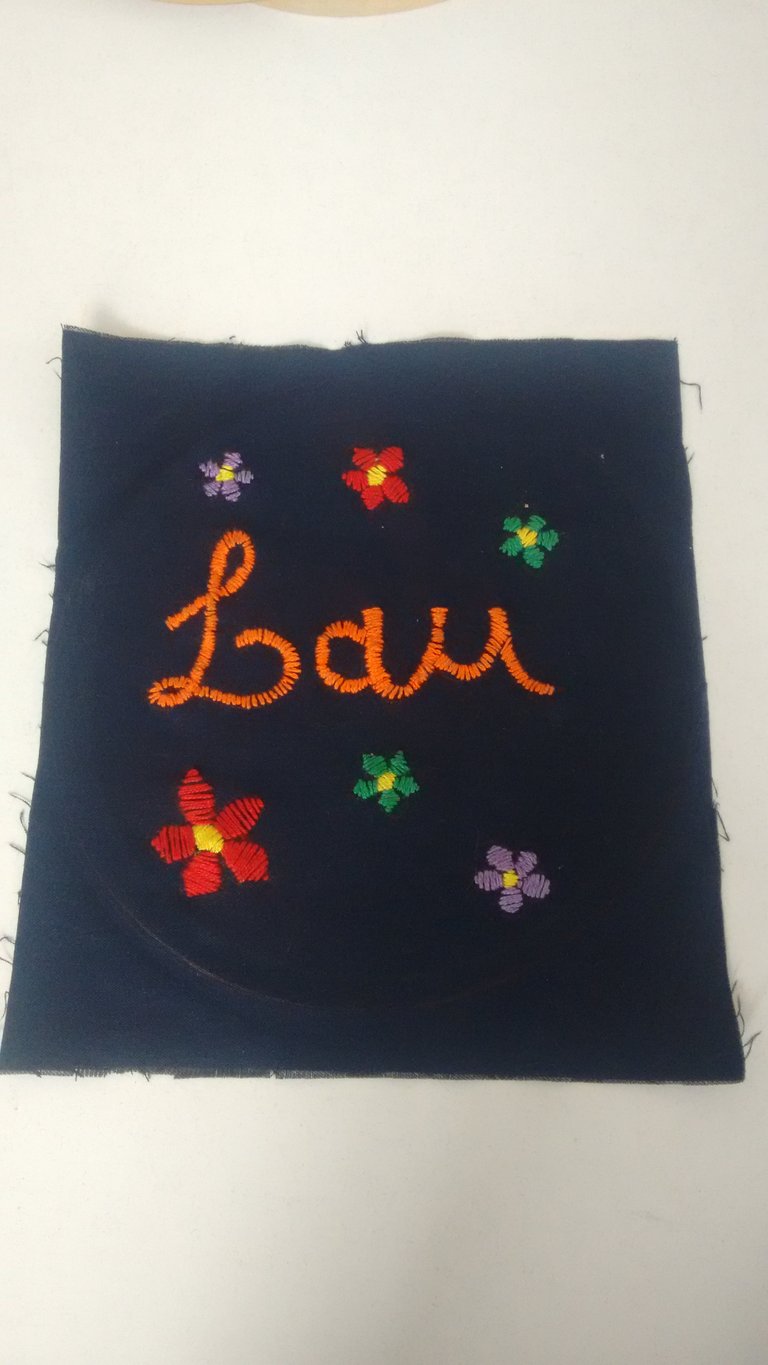 Thanks for reading. / Gracias por leer.
With love. / Con amor.
Lau ❤.
(All the images were taken by me. / Todas las imágenes las tomé yo).