Hello everybody,
Dyaaaaaraaan! hoth hoth! HOT OF THE HOOK!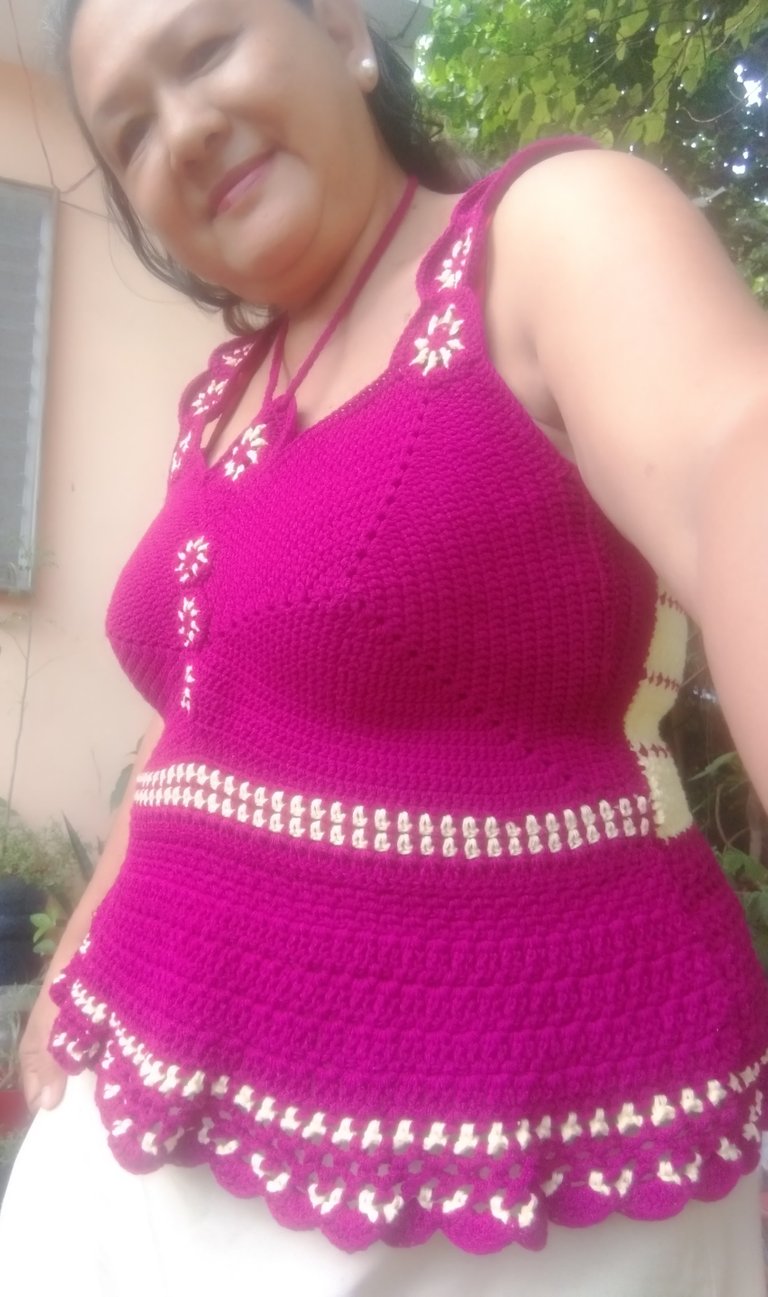 My cropped Top covering the cleavage is at last done, guys.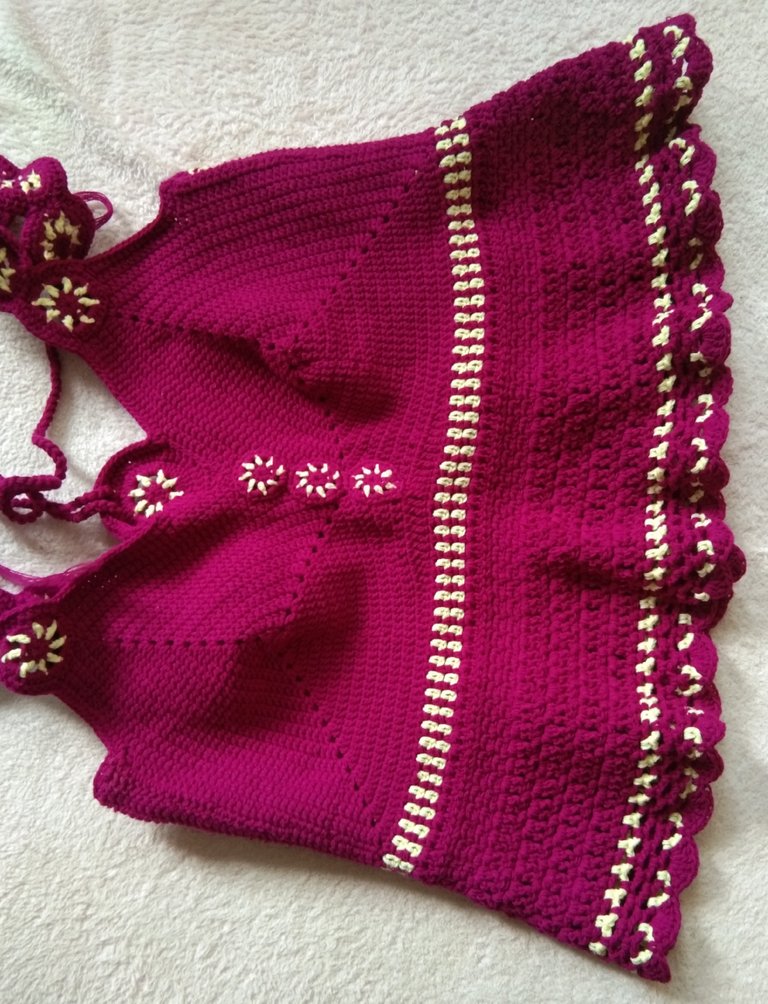 Last week I focus on crocheting this after lunch, even after dinner and until past mid-night. Hubby slept early then awake past mid-night told me, "hey, why are you still awake, stop your damn vice!" I answered him back, "a crochet designer can not sleep with the design in her mind until executed." Hubby: "whatever!" hehehe, I just murmured, "sorry you married a crochetist." Ajejejeje....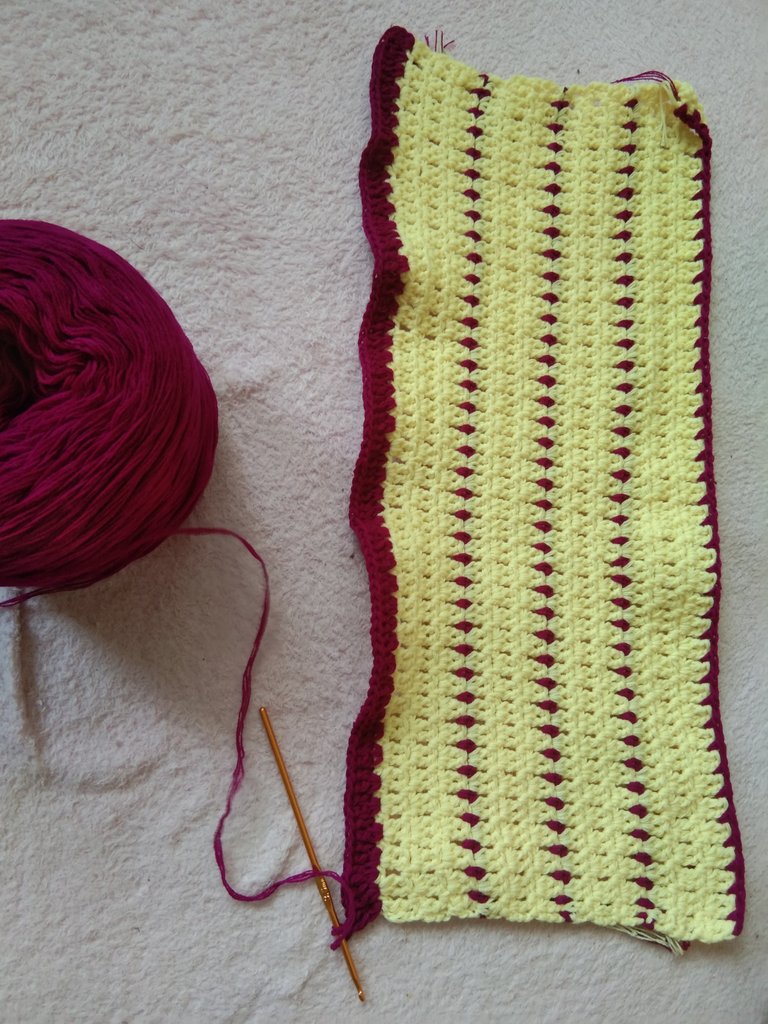 Well, on my last blog I wrote the tutorial of the shoulder strap. I continued crocheting the down wavy part of the back by just following the stitches and rows of the front part after the breast until my hip 1.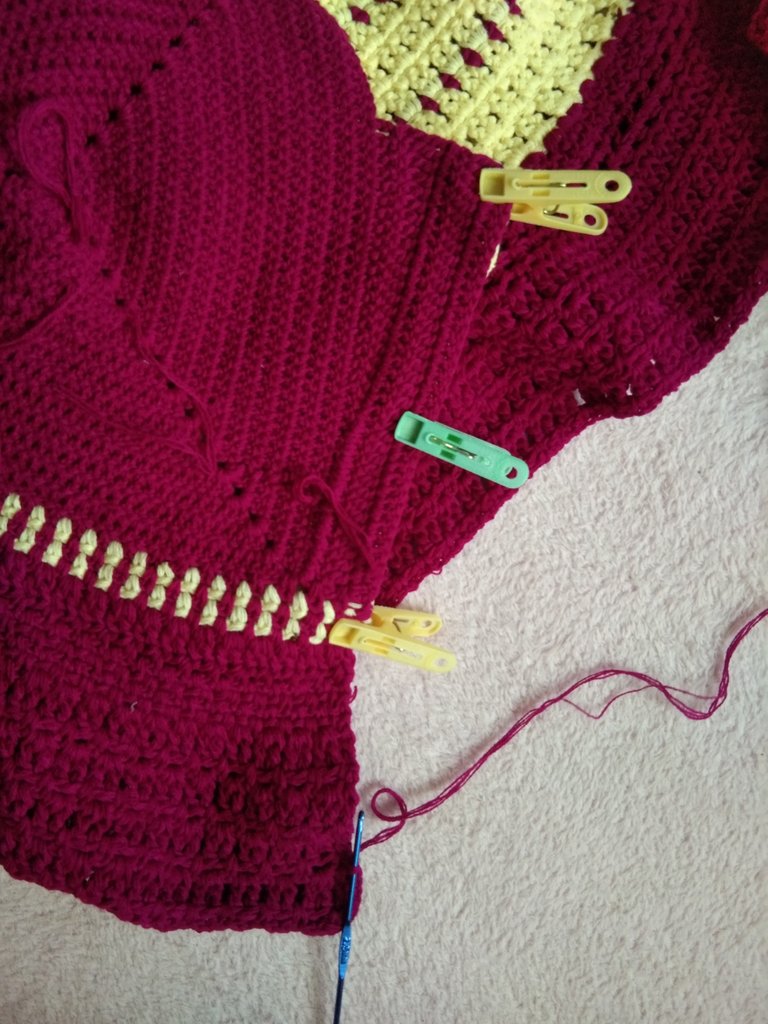 Then, I attached the sides by crocheting the front and back part by using the laundry clip to make my work sturdy and not movable instead of stitch markers, joining them using single crochet(sc). After joining, cut the yarn and weave the ends, and because it is acrylic I lighted the ends with a lighter and pressed. I hand sewed attaching both motif strap shoulders unto the front up to the back part covering the bra strap. But, when I stoopped down like this pic, yeah the strap is loosely sewed, hehehe. After this post, I will frogged one motif 8 motifs to be exact.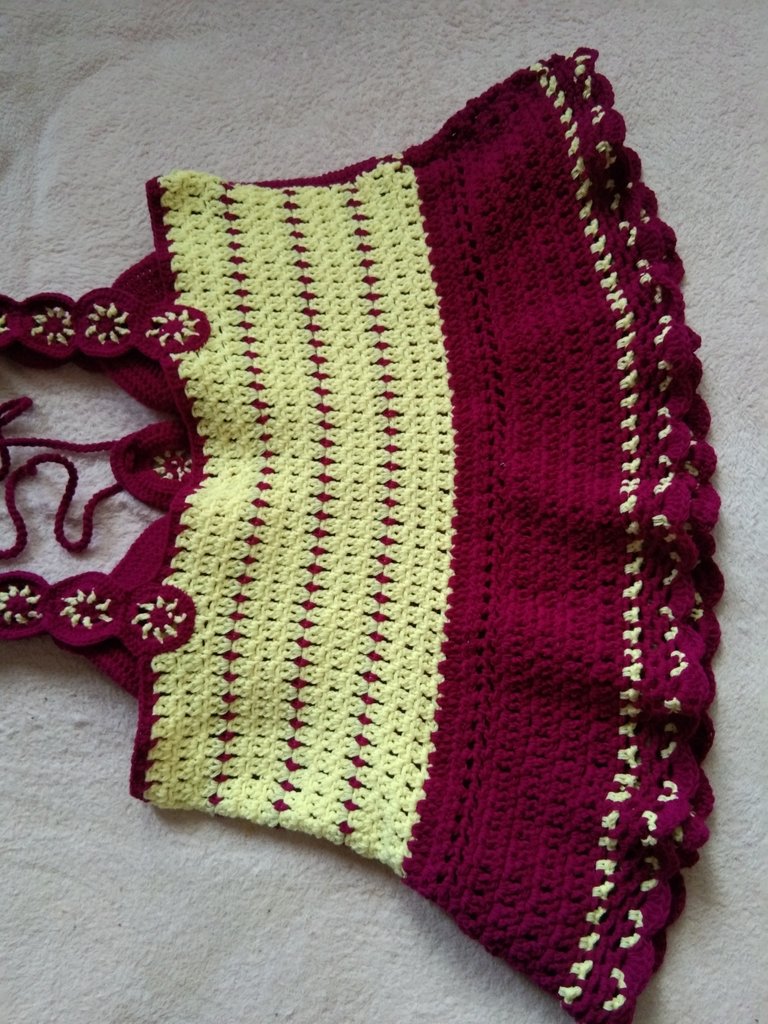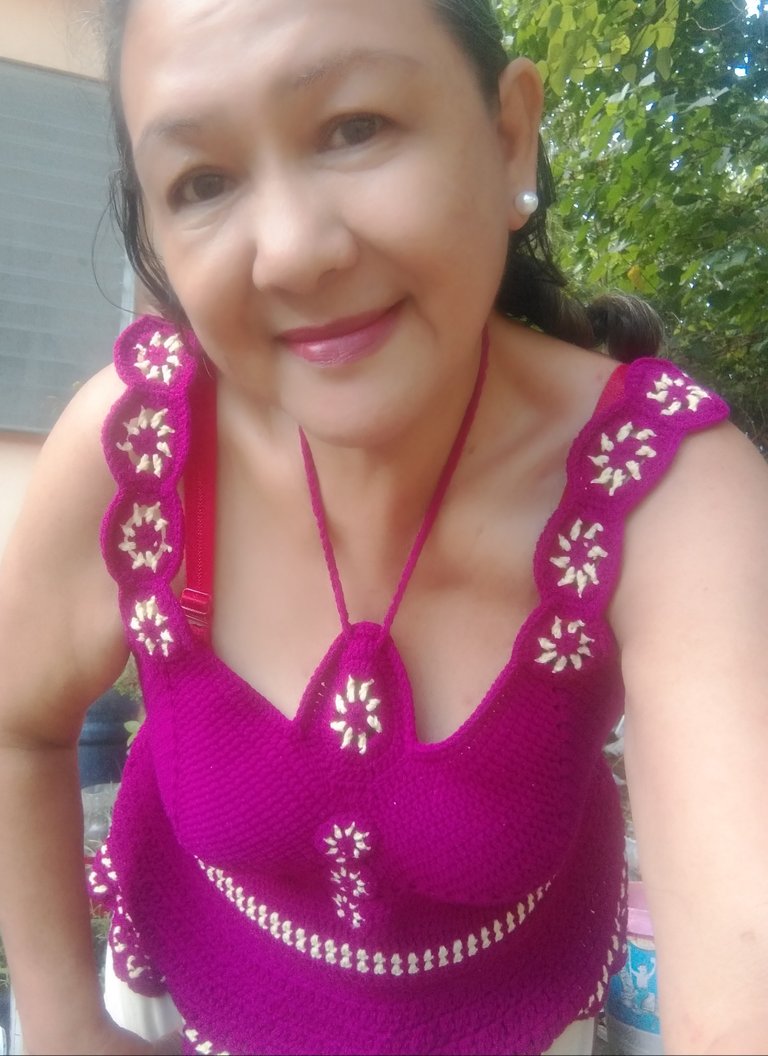 On the hip 2 part I just chain 3 to form the mesh and 6 dc on each mesh to form a scallop alternating with 1 single crochet.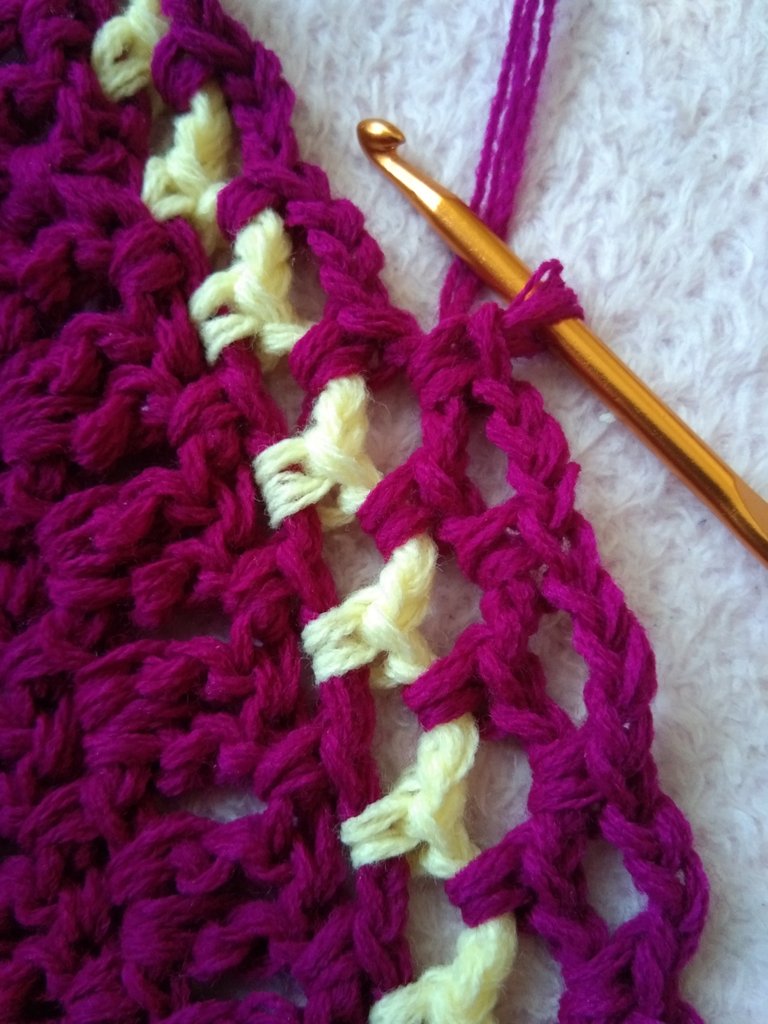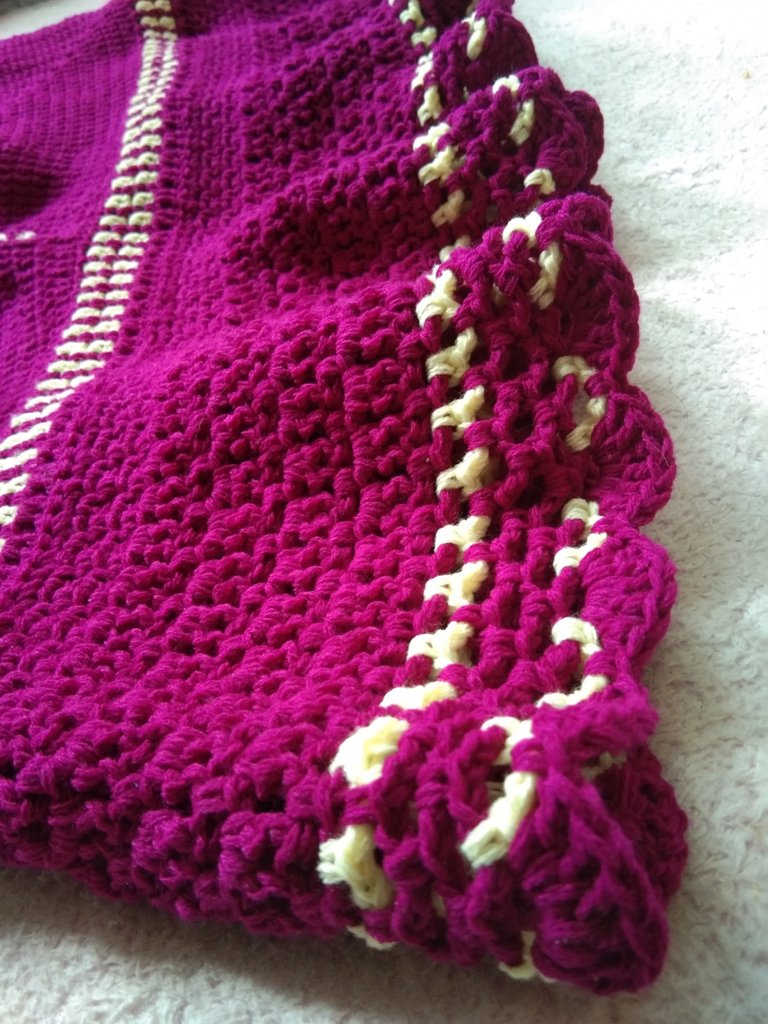 I paired it now with a skirt, ahh later I will add 5inches more chain mesh because I want to pair it with a leggings which is more comfortable to me.
That's all guys, hope I inspired you with this top. Till next monday again.
Thanks for passing by...

Thanks @kennyroy for my hive footer
Thanks once again to @ crosheille the founder of #needleworkmonday community together with her active admins @shanibeer @marblely @muscara