Hello everybody,
Last 12.12 or Dec 12, 2020, Saturday, our local crochet group, Cebu Crochet Group, held our 2020 Christmas Party online. My first ever experienced and my lucky day, I won the raffles on the last part!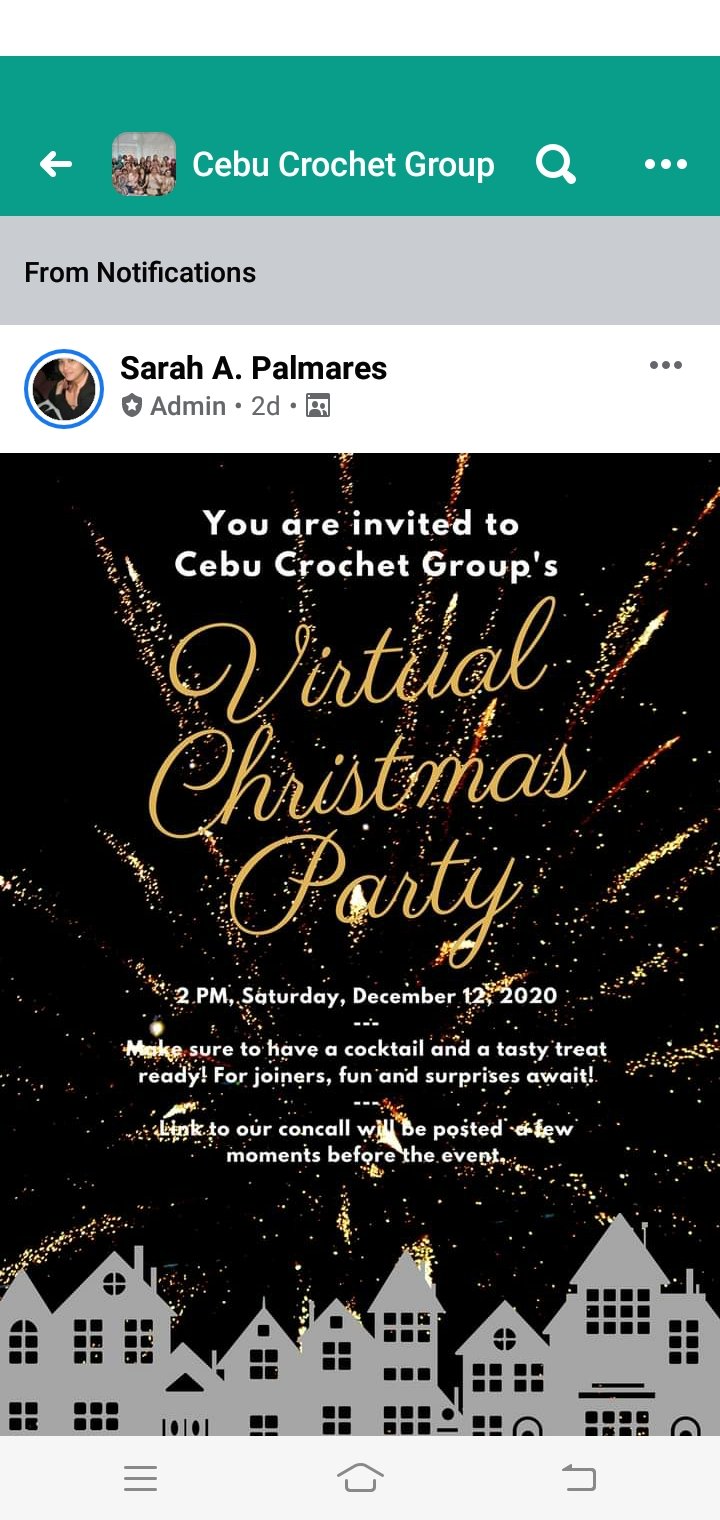 Morning of that day, I really forgot the date, then, when I read the message of Sarah, one of the admin of our group, informing us that day was our Christmas Party Day online. Whoa, I was kinda excited. I hav'nt tried this kind of party. She suggested we prepare any food to munch. Hmm, we had no more food stocks that day. A brilliant idea came up, since I am practising keto diet, I told my grandson, Kai, to harvest blue ternatea at our neighbor 250 meters away from us. Yes, my drinks for the party was solved.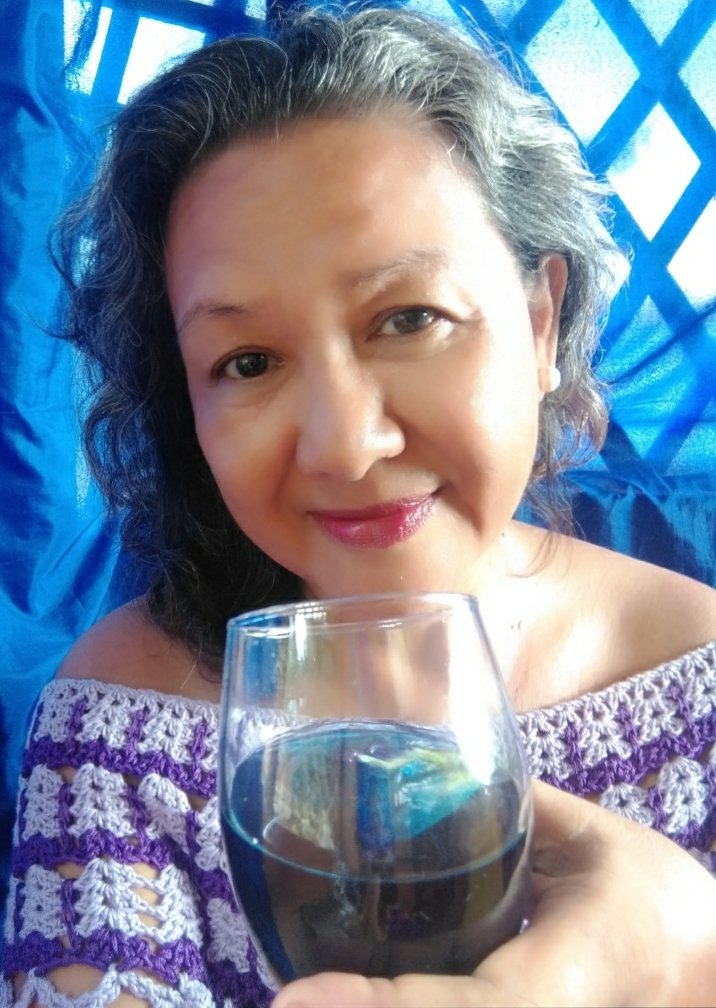 On that same message the Admin post this Prizes for the games and raffles.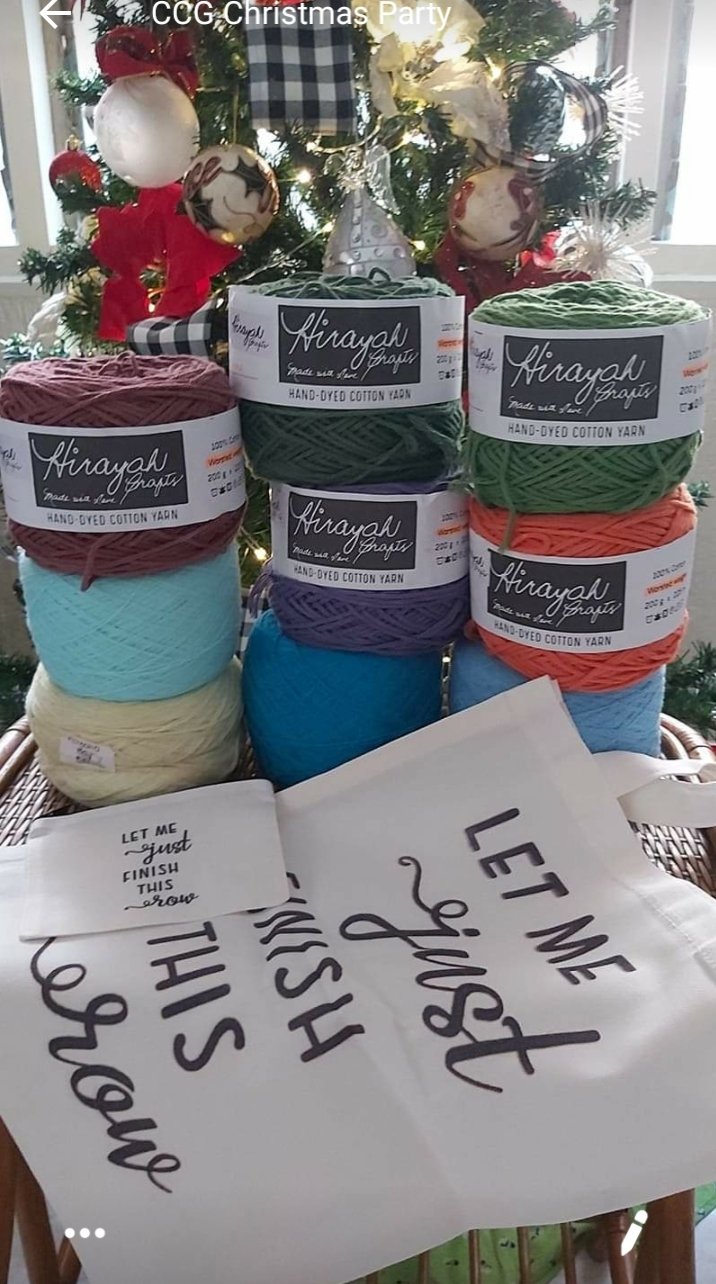 I replied a joke, praying I will win, the universe did not fail me, I won the raffles!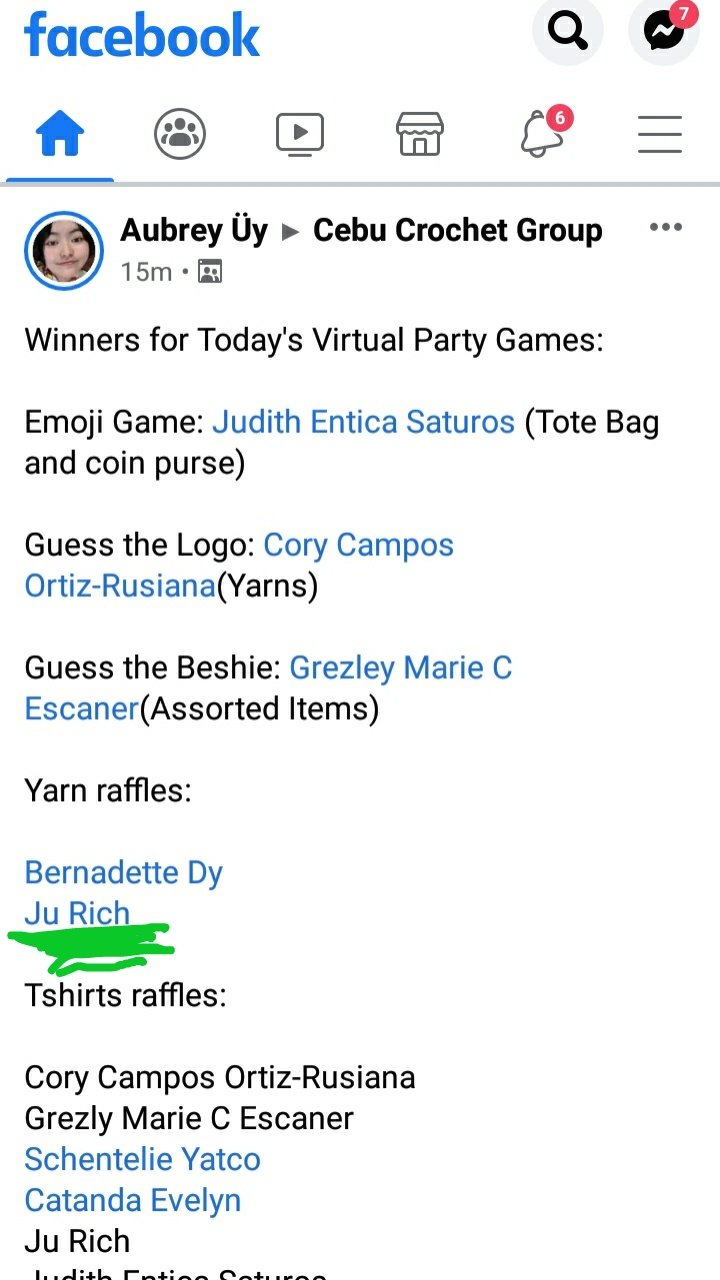 The party started at 2 pm. Here is the link you could view some of our activity like all of us singing Christmas Song in Bisaya.
https://www.facebook.com/groups/cebucrochetgroup/permalink/821516801755933/
Then the much awaited Carolling Part...do you remember I blog about my outfit of the day, I was wearing the shawlette? some of our member singing Oh Holy Night, including me...even though I don't sing well.
Thumbs up to Admin Sarah for editing.
https://www.facebook.com/groups/cebucrochetgroup/permalink/821338448440435/
We are carolling online, we accept hive and hbd, guys. Hahaha, joke! But if you give who are we to resist.
I hope I have entertained you with this blog.
Thanks for dropping by...

Thank you @crosheille for this community as always with your active admins @marblely @shanibeer @muscara