NEEDLEWORKMONDAY: UPCOMING CHRISTMAS ACTIVITIES
Hello everybody,
Yes, with the young active admins of our local crochet group - Cebu Crochet Group - we will have Christmas activities, the secret manita and the christmas carolling.
The protocol of the secret manita is a gift giving worth 300 to 500 pesos of gift, unfinished product of our own not included. The assigned admin pm each of us who would participate the name and address of our secret manita, together with our wish list. Thankful, I know now my Manita and I saw her wish list which is yarn and unusual big coffee mug. Hmm, I think I can send her wish list.
What excites me most is the carolling activity. When I read about it hmm, I search right away into my many work-in-progress what will I wear during the singing production, even though am not good in singing. At least I can participate.
Here is my outfit...dyarannn!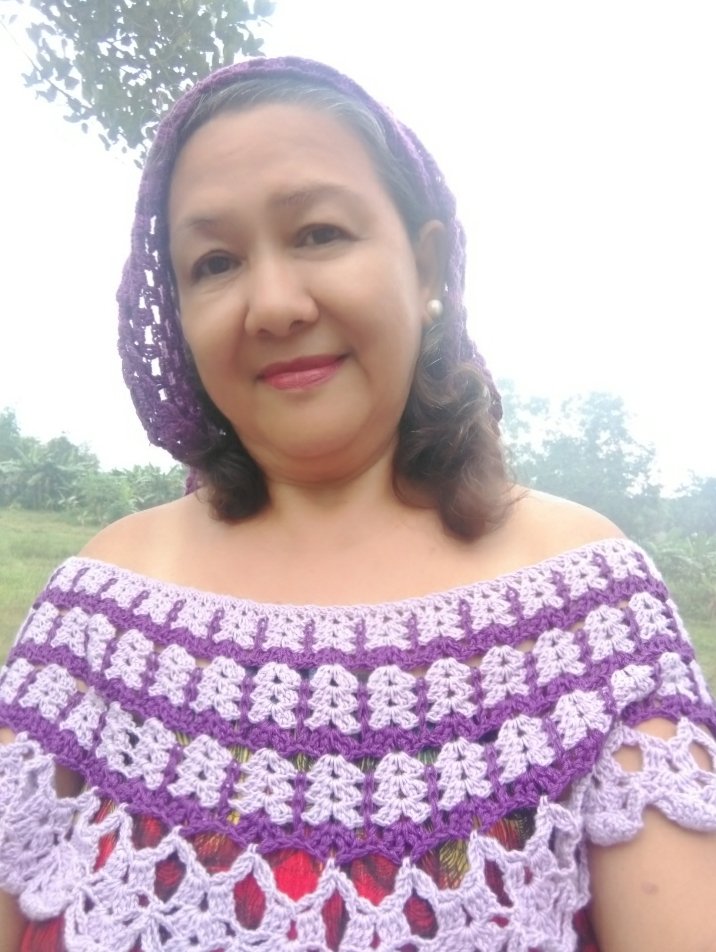 What can you say guys? I took my selfie yesterday wearing the shawlette that originally I made not as a shawlette but as a bikini cover up. While on my hair is the slouchy hat constructed using granny stitch, I think I made it 5 yrs ago.
And, here is a sample of the screenshot of our Christmas Activity inviting us to participate for the Christmas Carolling.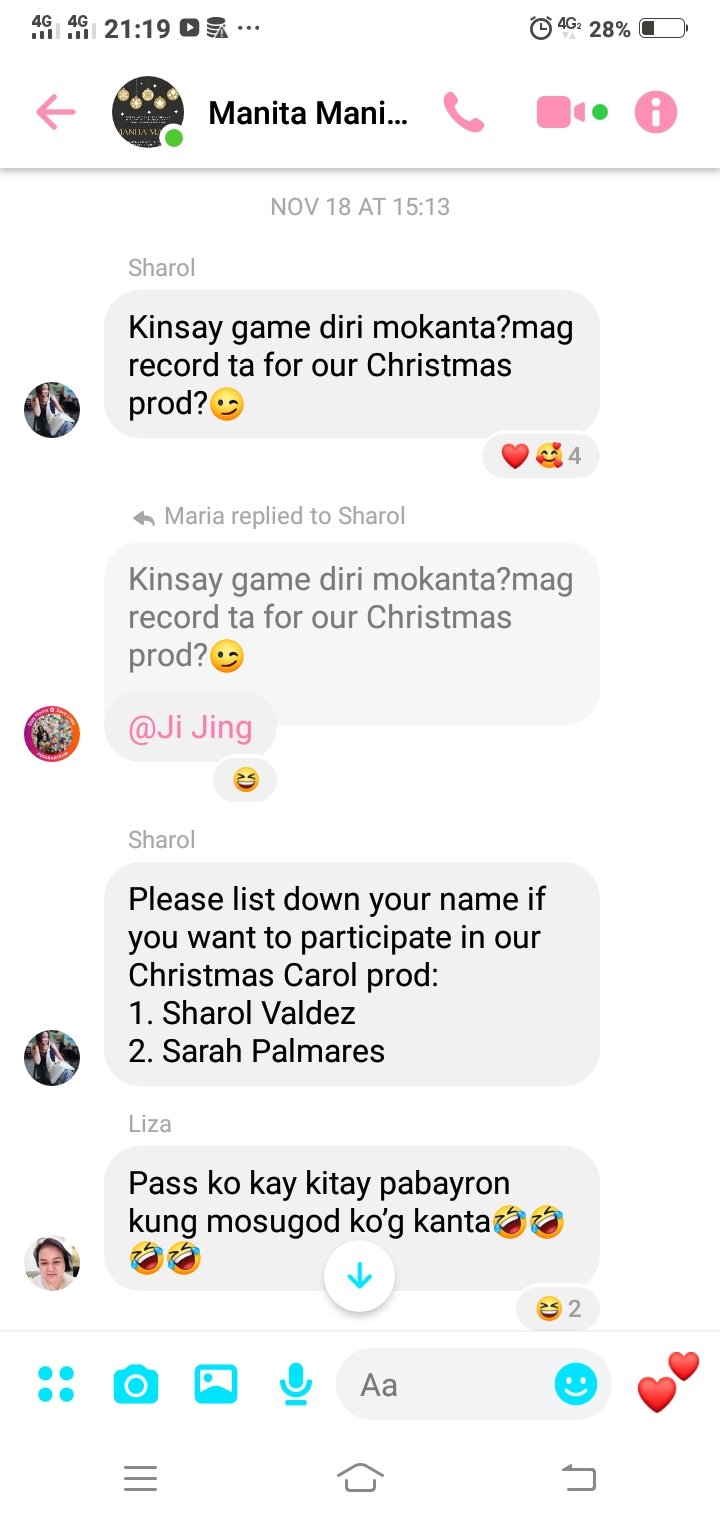 Each participants will video while singing Oh Holy Night then we will submit it to the admin assigned, she will then record it and looks like we sang together all of us, the crochetist participants. Exciting!
Supposed to be today I record myself already but the hour I planned to sing this afternoon about 6pm. Oh oh it rained hard. Tomorrow then.
Now, the pattern of this Off Shoulder Shawlette.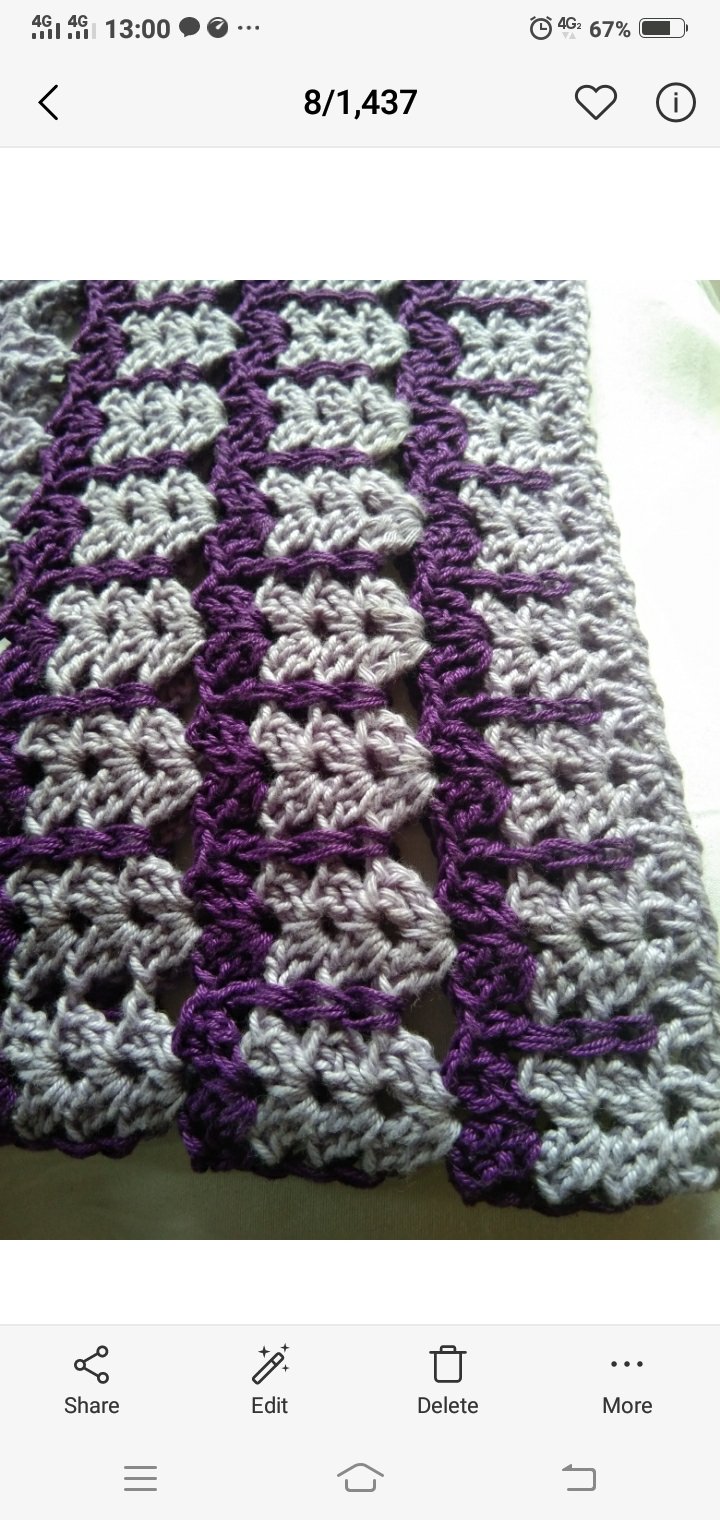 Materials: Lilac - 4ply handyed cotton
Purple - double pull monaco mer-
cerized cotton
Hook: 2.5mm
Row 1: Foundation line, chain (ch) 3, 1 extended double crochet (edc) into ch 1, I call this twin edc, repeat 72x, join to first ch with slip stitch (sl st) then 1sl st into the center of the 1st twin edc.
Row 2: V stitch - ch 5, 1 edc in same st. 1 edc, ch 2, 1 edc in next twin edc, repeat all around, join with sl st into first ch 3, sl st into space(sp) of ch 5.
Row 3: shell stitch - ch 3, 1 edc, ch 2, 2 edc into same sp, repeat all around, join with sl st into 1st edc.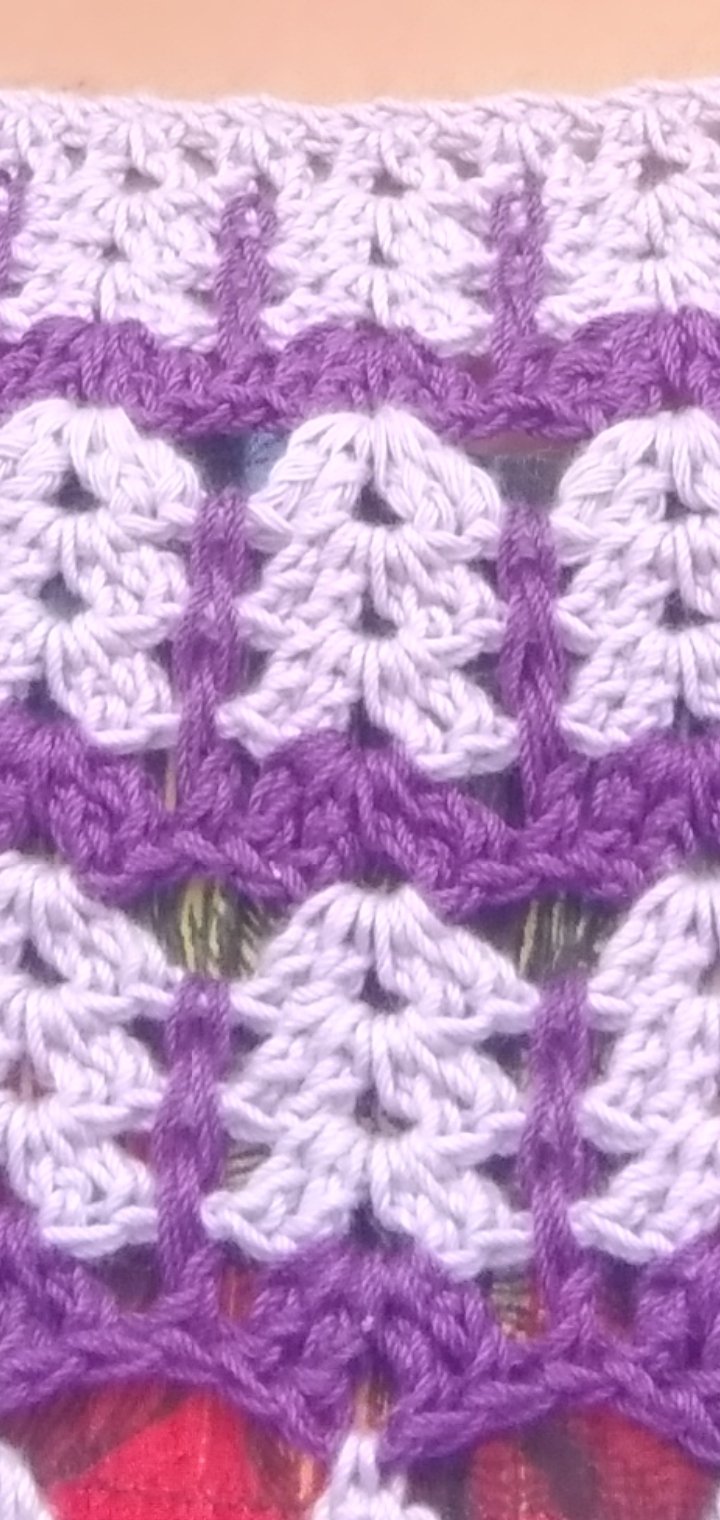 Row 4: repeat Row 3.
Row 5: change color, with purple, still make the shell st, then yarn over twice, sc in each center sp of two shell st, repeat all around.
Row 6 - 13: repeat process of Row 3 to Row 5.
Row 14: make 4 twin edc in between two shells.
Row 15: make shell st into 2nd and 3rd twin edc in previous Row, with ch 5 in between.
Row 16 to 18: same shell st with ch 5 and sc at the centers, sl st. Knot, cut and weave ends.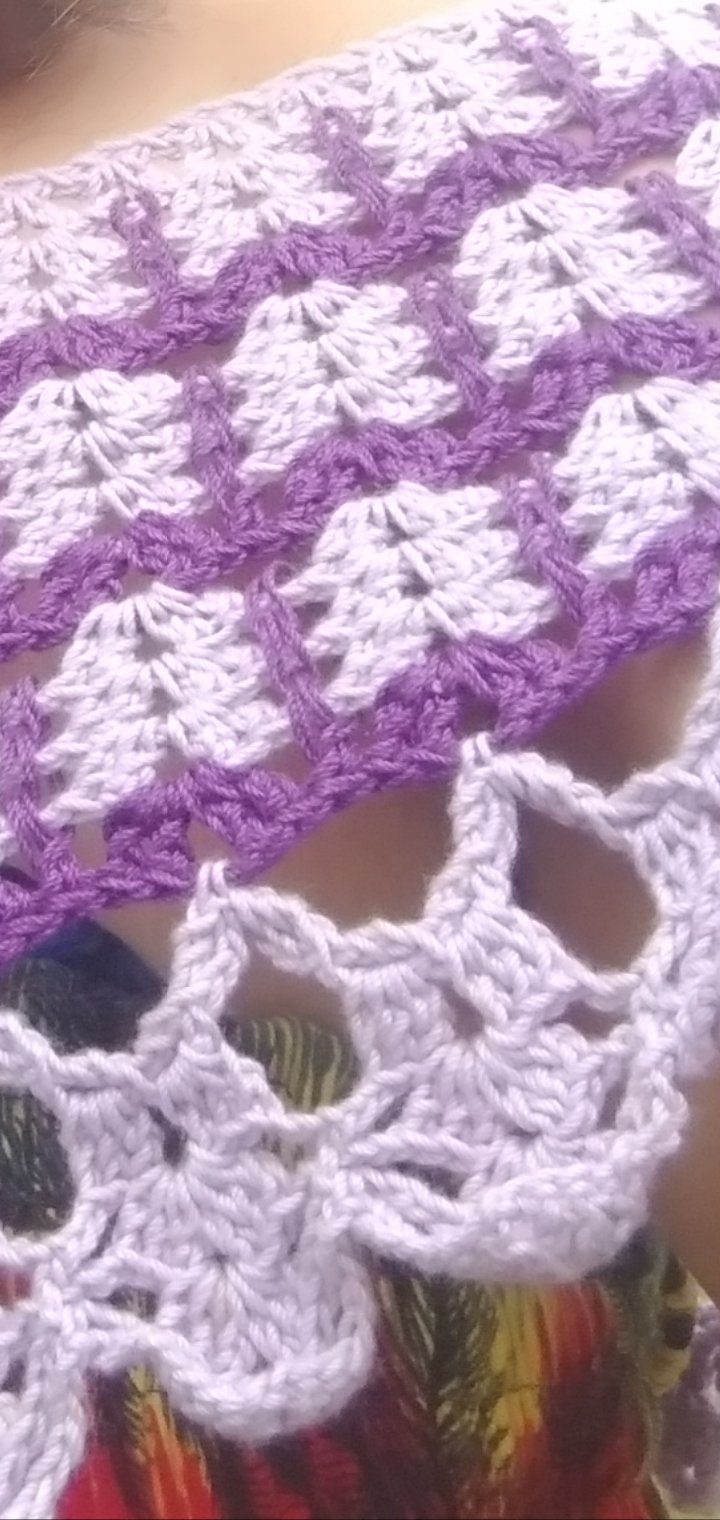 End.
Thanks for dropping by,

Thanks much @crosheille for founding #needleworkmonday comnunity and the active admins @muscara @shanibeer @marblely
Happy crocheting!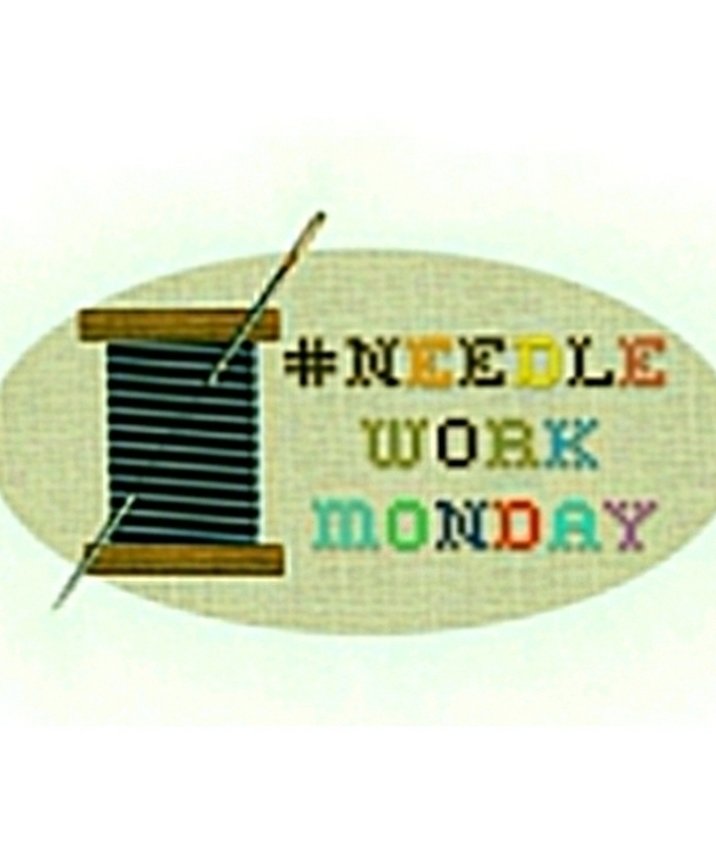 ---
---