Hello everybody,
Here is my sexy doll Thalia!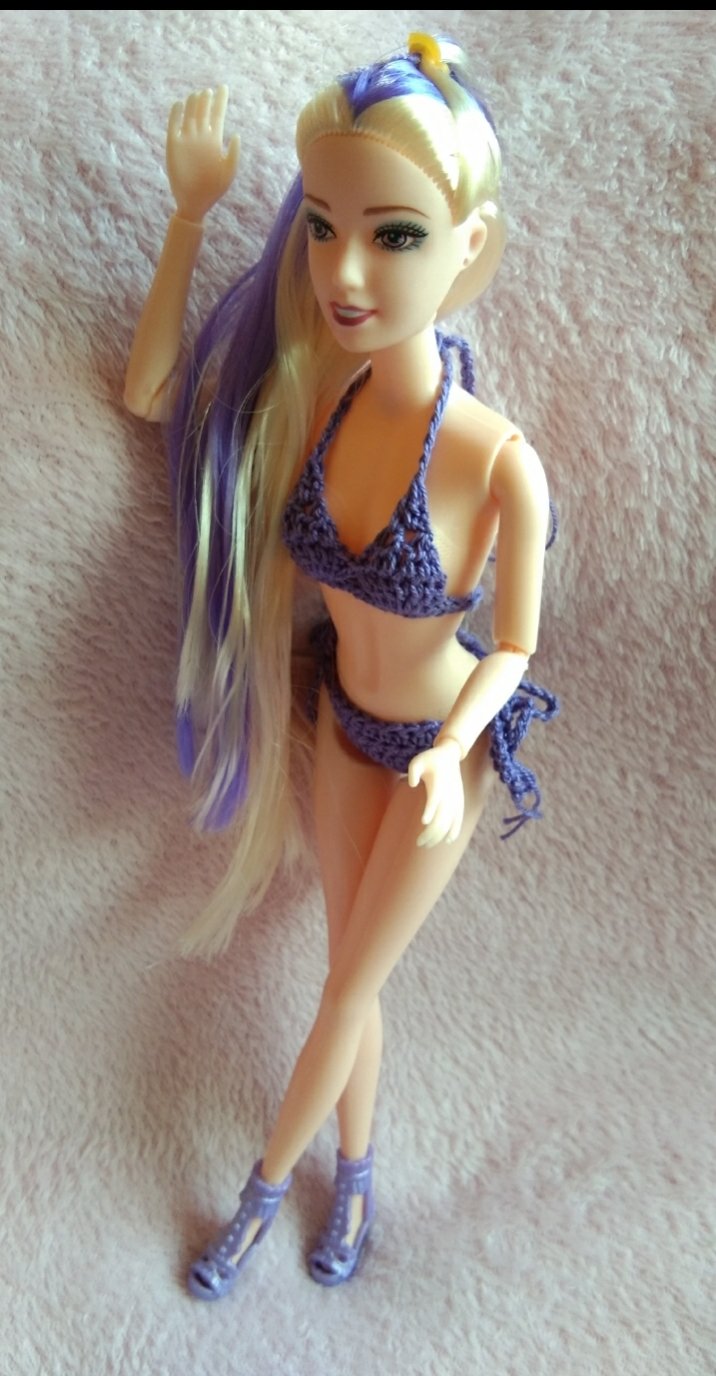 After reading the original contest blog, 13 days ago...
https://peakd.com/hive-127911/@needleworkmonday/needleworkmonday-s-needlework-your-barbie-contest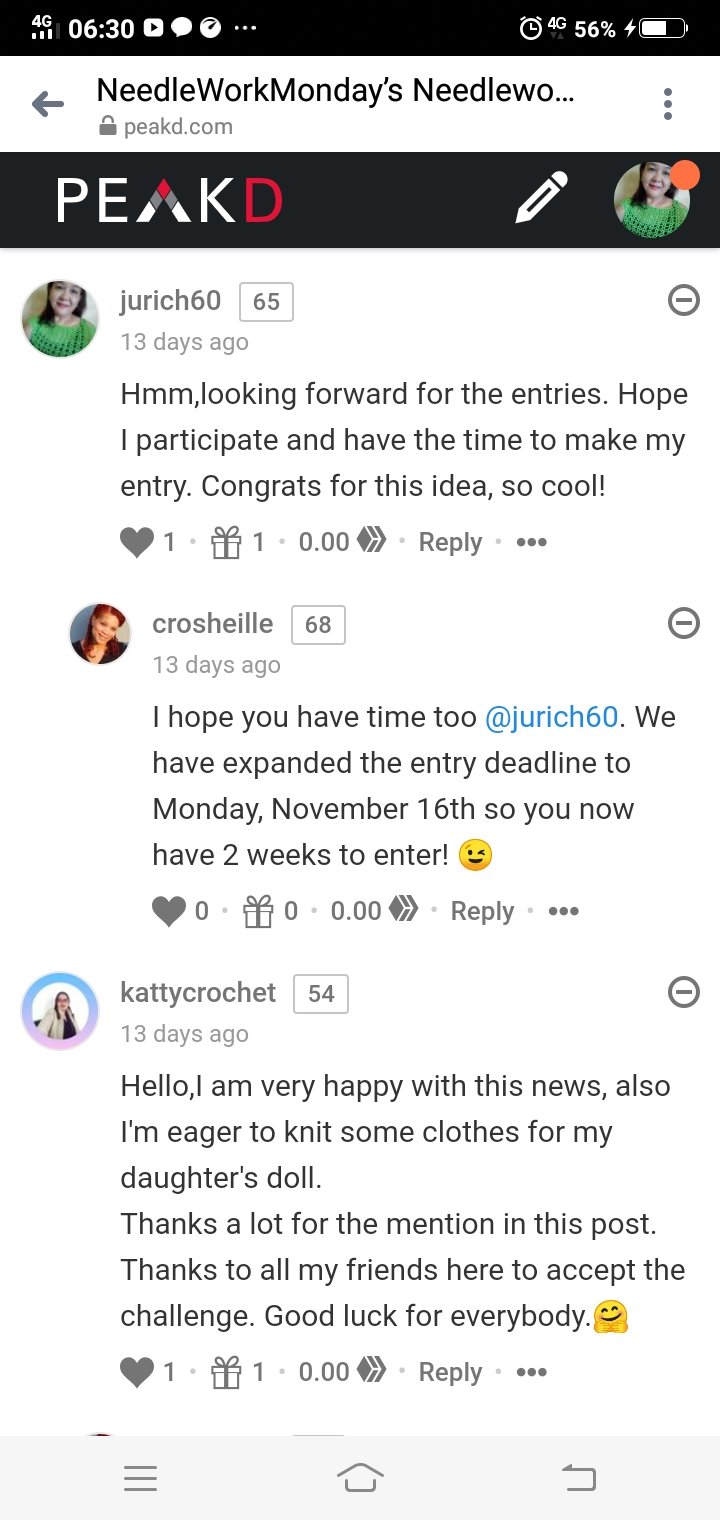 I really thought I can't make an entry. I was busy unpacking our things for we transferred last Nov 3 to our new place where I can sing..."This land is mine"...avoiding monthly rent and we can do what ever structure we want.
I was sad that time because I can't buy doll anymore for my entry, this area is a little far from the City's public market plus I have no helper to unpacked things. Then, last week, my son and grandson went to another City for a site visit for soil test project, no more food stock. So, I went out to our neighbors store about 200m away from us. Wow! I was surprised they have dolls on display for sale! I bought the 3 dolls left and ordered another one to complete the representation of my four daughters. While I was holding the dolls my mind wandered and imagined how will I dress them.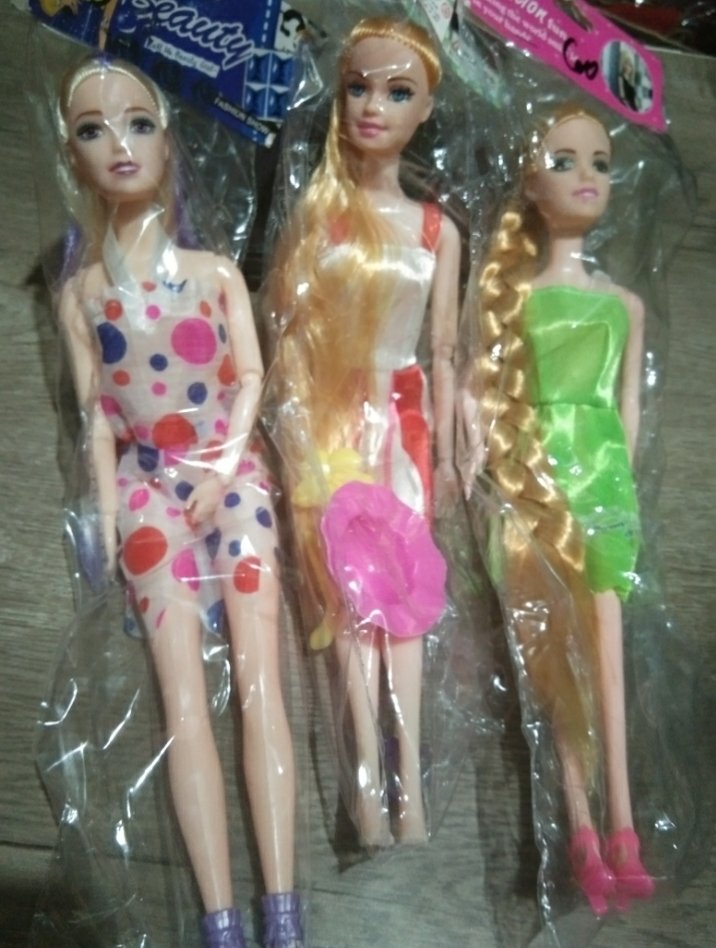 Last saturday at dawn, my only time to crochet, I decided to chose the doll that represents my last born...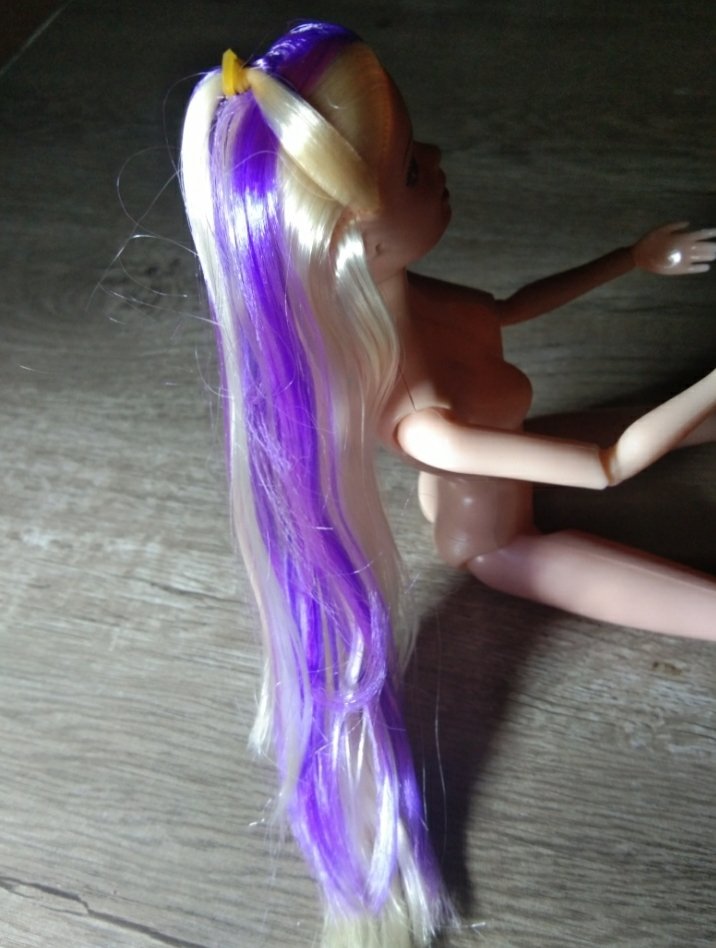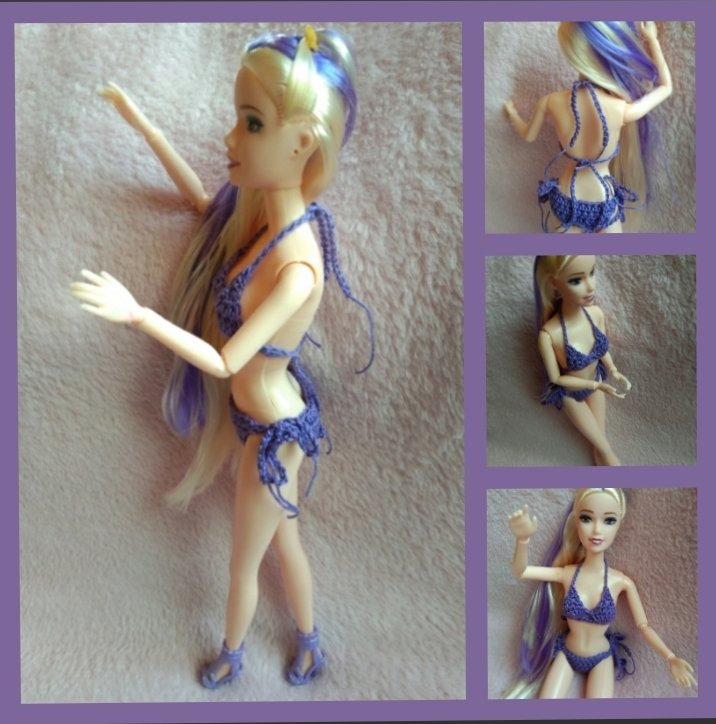 Trendy and daring one, who always dye her hair and who participated various modelling bikini open when she was just 15 yrs. Me and hubby actually opposed what she liked that time but hard headed girl! Oh, by the way she is my 8th child who did not enjoyed breastfeeding, all of the seven were breastfed. Am not sure if the trait molding thus count.
She really insisted to join bikini contest, as a Crochetist all her bikini outfits was crocheted, that made her unique. I was happy when we chatted on messenger, all what I made for her 10 yrs ago still intact.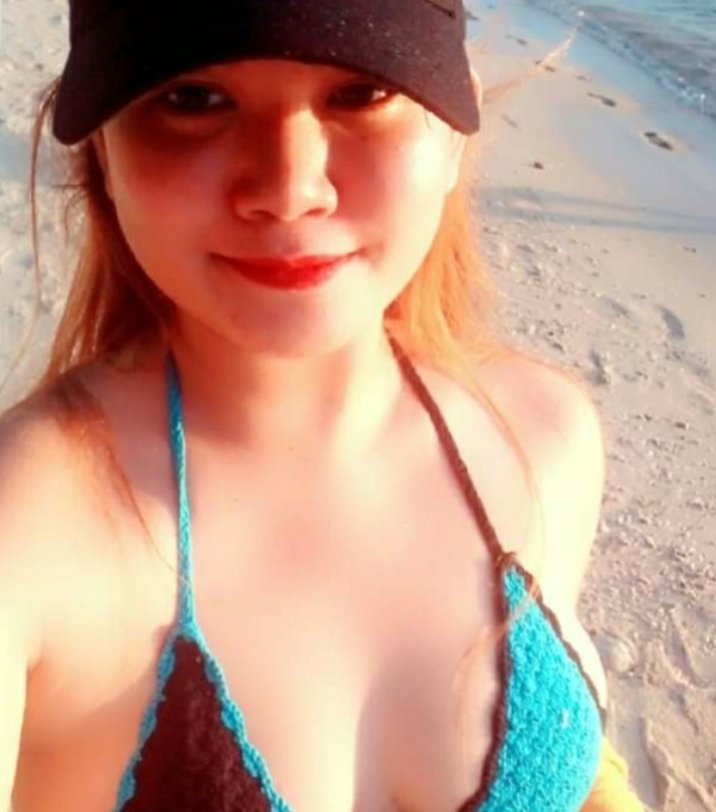 I told her to study the stitches especially now she is crocheting commission crop tops.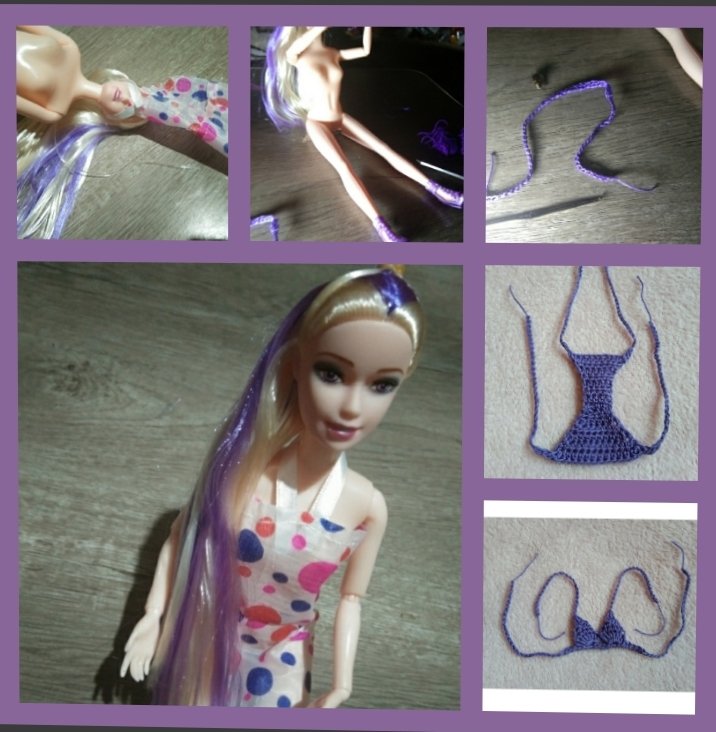 Here is the written pattern:
Materials: mercerized cotton lilac color, crochet steel hook 1.3mm
For the top: leaving 1 inch chain(ch) 25,twin double crochet(dc) post 7x, ch 25, leaving 1 inch, cut.
In the 6th twin post insert hook, ch 1, 7 dc into next twin post,skip 1 twin post, 7dc into next twin post, sc in next twin post, ch 2, 1dc in each 2stitch(st) close as cluster, (1 dc in each 3 st) close as cluster,then last Row 3 dc cluster, ch 25, leaving 1 inch, cut.
Repeat for 2nd cup. Weave ends.
Bikini bottom: Ch 6, 1 half double crochet in each ch 5, ch 1.repeat until row 4,increase 1 hdc at each side on row 5, 6 and 7, 1 twin dc, ch 25, leaving 1 inch, cut. Add twin dc and ch 25 on the next side.
Repeat row one, this time in front of row 1 for the butt. row 2 and to the last row increase 1 hdc in each side, 1 twin dc, ch 25 leaving 1 inch, cut. Repeat with the other side. Done!
I should have made a bikini cover up with fillet stitch but oh my I was really sleepy and as you may know we only use solar lamps we have no electric connection yet, many requirements I hav'nt comply yet. We used the heavy duty Solar panel it could let the electric fan and laptop run. Thanks with this technology I ordered at shoppee.
Just until here, may you love my Thalia Doll,too.
Thanks for dropping by...


Thanks @kennyroy for my Hive footer.
Thank you #needleworkmonday community which is going stronger and amazing with the founder, active administrstors, contributors and supporters.