Hello everybody,
Welcome to the garden of plants that never dies. Yeah, so fun to plant this kind of plants because planted the other day, then flowers bloom today. This is the result after I crochet the Cactus plant. Using yarns from my stash.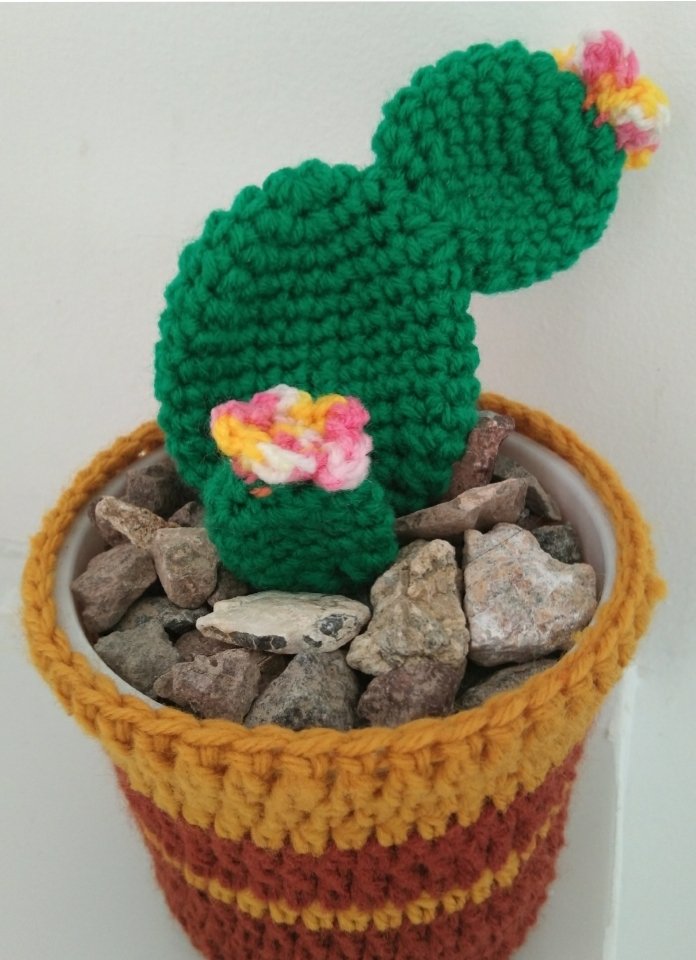 I got this idea to crochet nature when the cousin of my hubby, Nancy, send me pictures of crocheted cactus of different varieties designed by rpapa of Spain from Instagram. She said she will pay me for this project. So, I search Pinterest for free cactus patterns for me to practice first because am not use to make Amigurumi, my forte is wearables.
As I searched Pinterest, the free patterns of Zoe Creates is my fave, easy to understand. Nancy wants I use pastel colors on the project but my available green colorway is only emerald green. Currently am searching from local yarn online sellers for pastel green which is out of stock.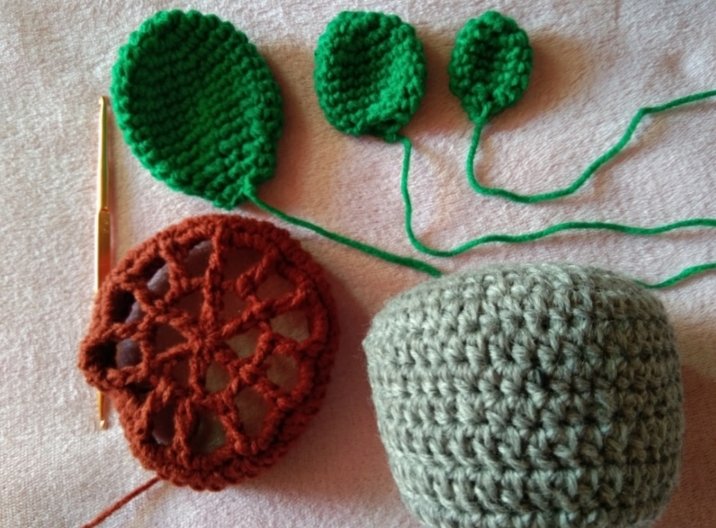 For the flowers and cactus I followed the pattern what was written while the soil I make it bigger to fit the Pancit Canton Cup I saw at our garbage bin. Thrown by my son, I call him Mr. Throw Away Man and vice versa he call me Garbage Salvation Mama. Hahaha, we always clash on garbage issue. Even on the smallest thing I think I can use in the future, I keep it. The only problem is the storage room, I must have in future.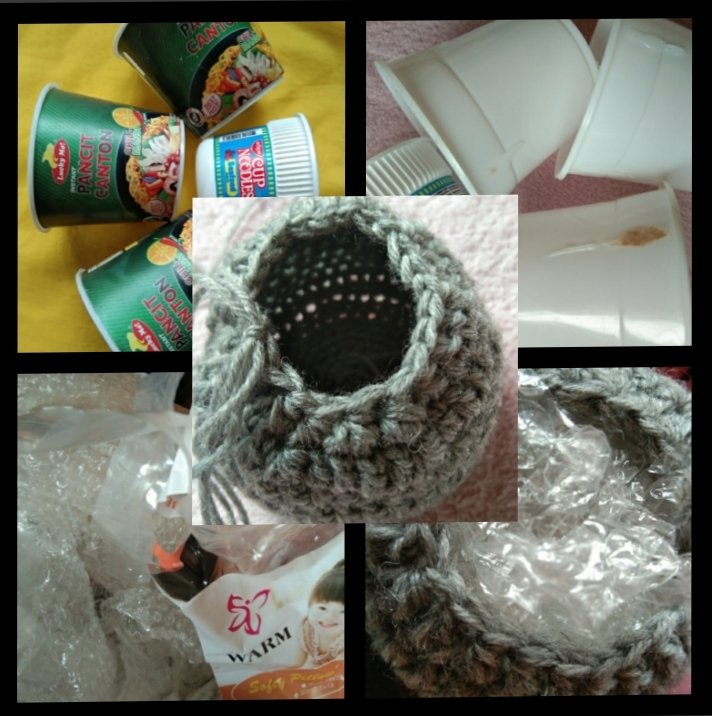 I also keep the bubble wraps what I ordered from shoppee and other online sellers, used it as stuffings for the soil and future cactus plants.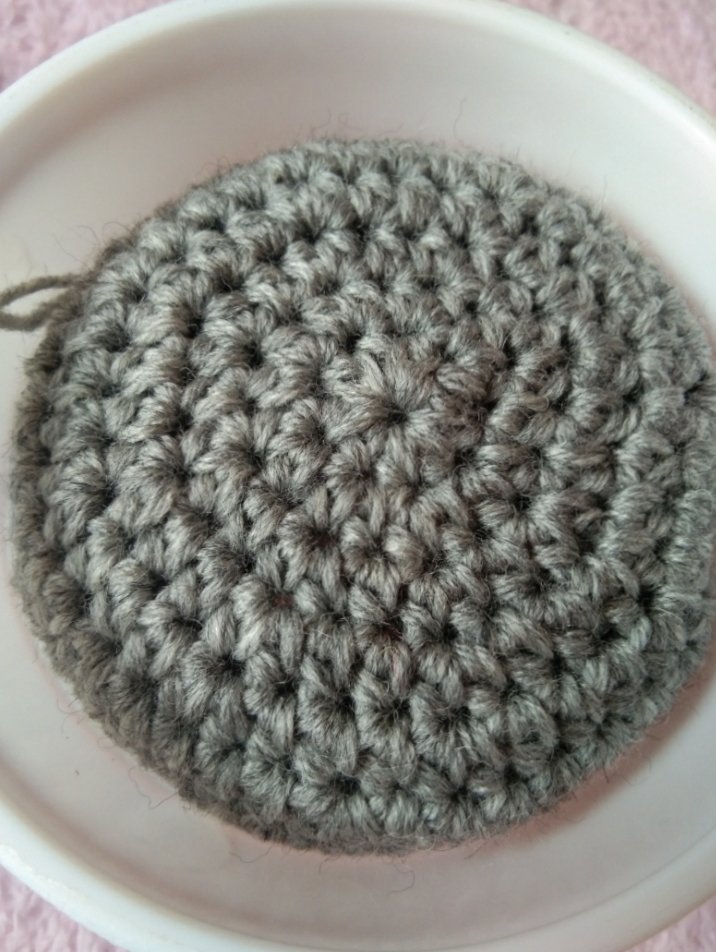 I do not have choco brown yarn color for soil so I used the gray then just cover it with stones I got from the construction site at the new Crochet Studio.
Last night I crochet another planter to cover the bare cup, constructing using basket weave stitch.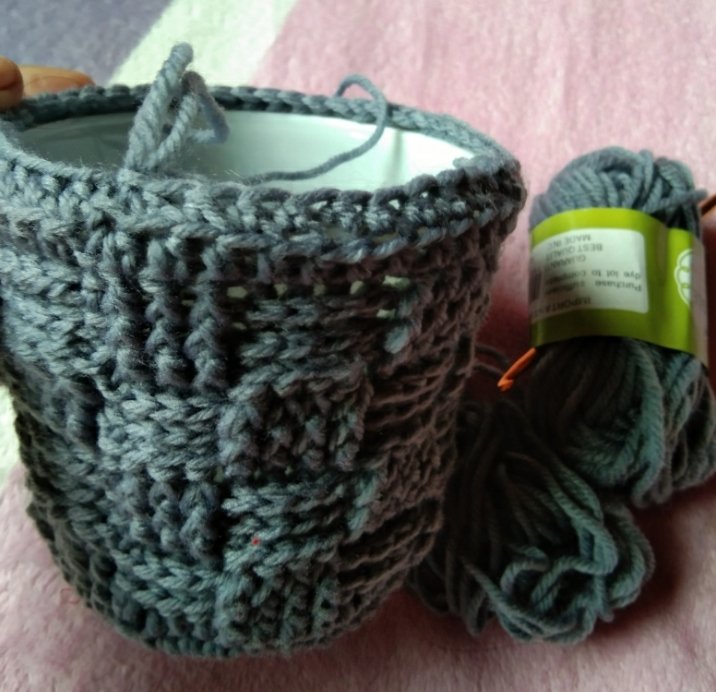 Fun,fun making this, sharing this for inspiration. Till next post.
Thanks for dropping by...

Grateful once again to the founder of this community @crosheille and its active admins @marblely together with @muscara