Hello everybody,
Happy New Year 2021!
The last 2 weeks I was busy crocheting the colorful valance during my spare time after my house chores and caregiving mode to hubby. It was fun crocheting the 21 flowers plus 4 halves and joined to form my new curtain and very timely for this needleworkmonday new year challenge by adding the 2021 numbers very visible I sewed at the center, done yesterday. Here it is...presenting, just hot off the hook, TADAAH...Drolling!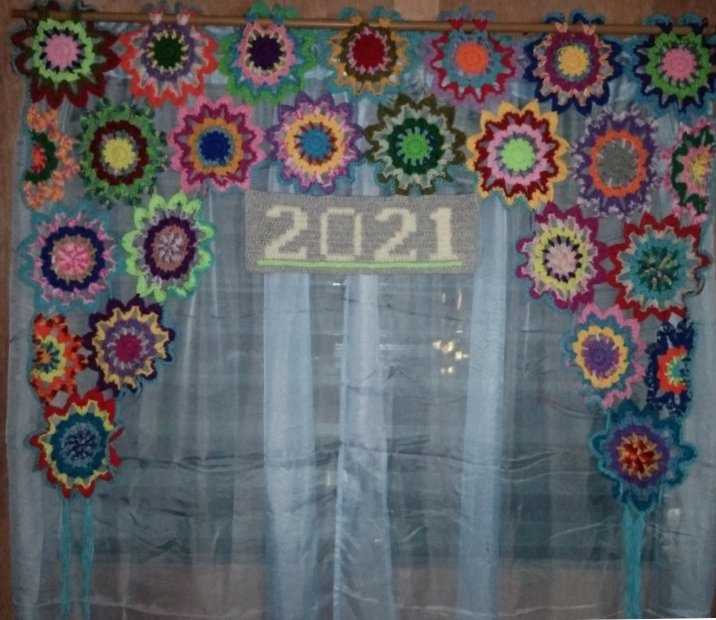 I took two shot. This 1st photo is without the disco light.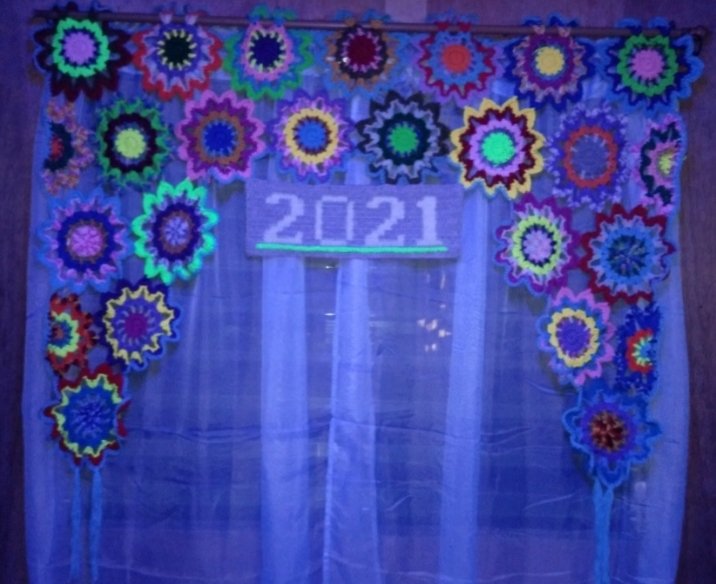 2nd picture, the solar disco light is on. I am very happy when it is on because the yarns especially the colors yellow, light green and orange, glows!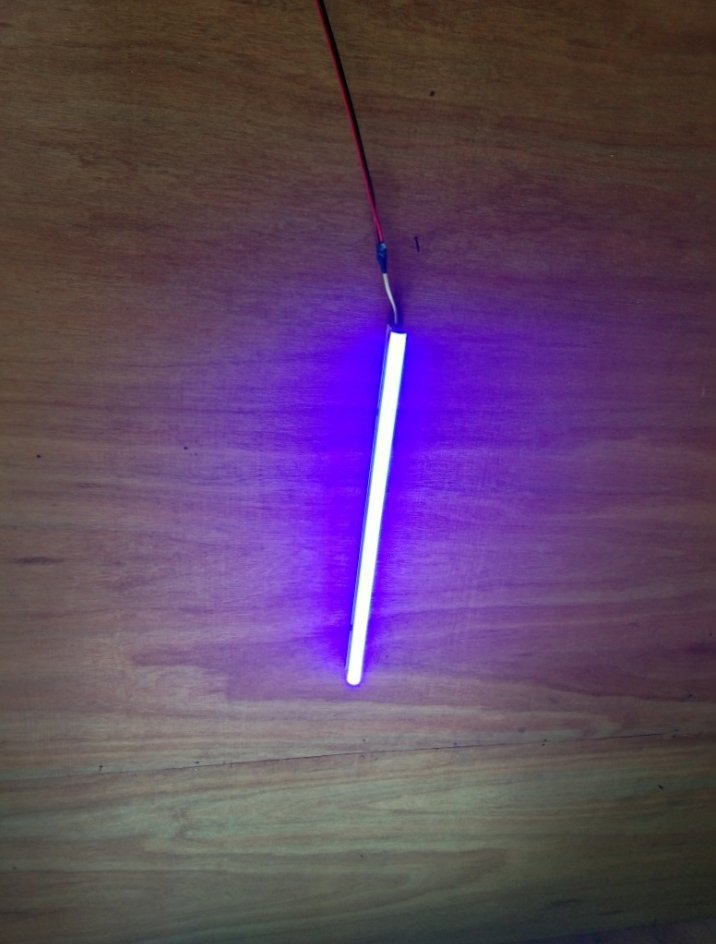 This is the solar light responsible for the effect.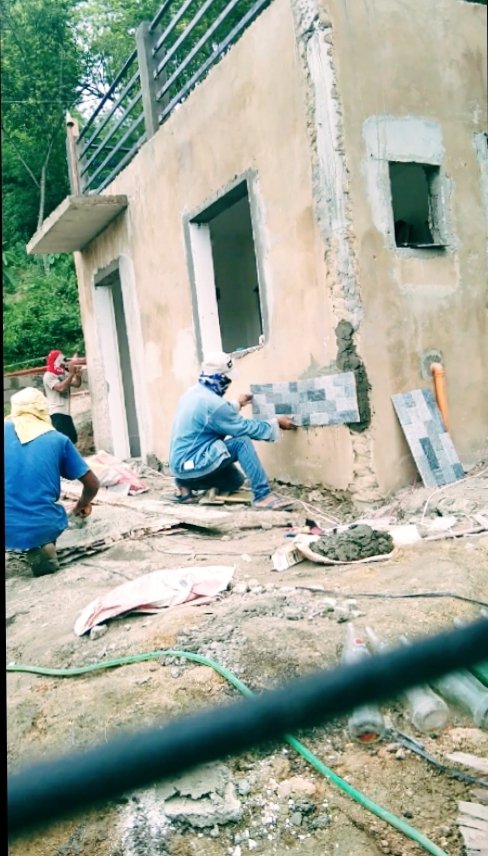 For this post I just temporarily placed the valance on our nipa hut window because the construction of our new tiny house or my crochet studio still on going, hopefully we can transfer next week. It will be a crochet home, soon.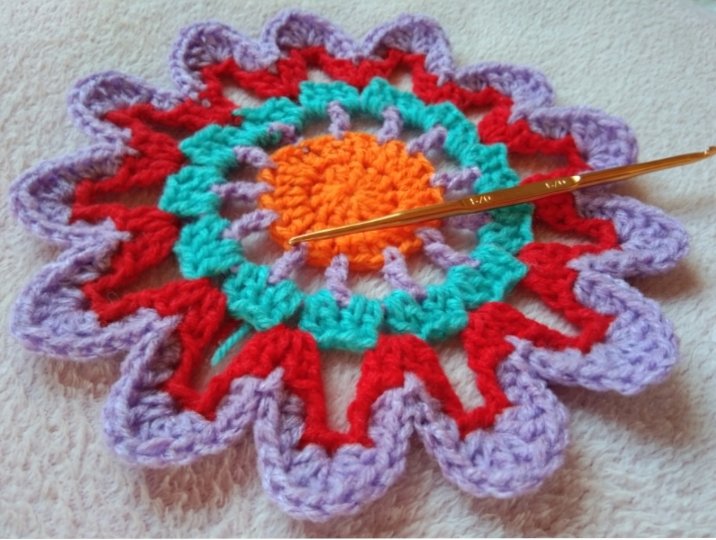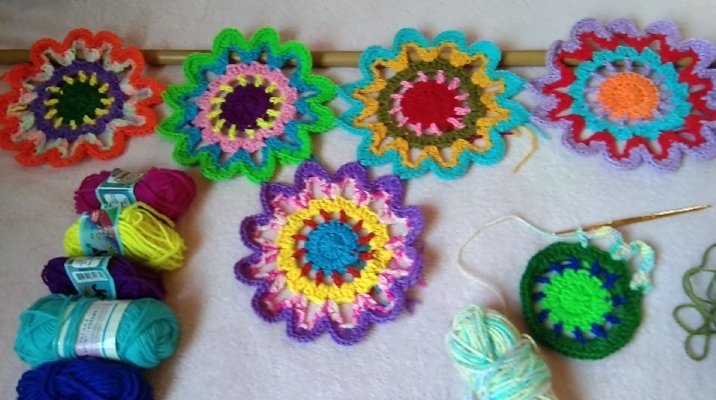 The flower power valance I saw in Pinterest was my inspiration in making the flowers with a twist on the fourth row. On this post, no written pattern yet for the flower which I usually did in my other posts because my refocus for 2021 is to uplift my YouTube Channel uploading more on crochet tutorials.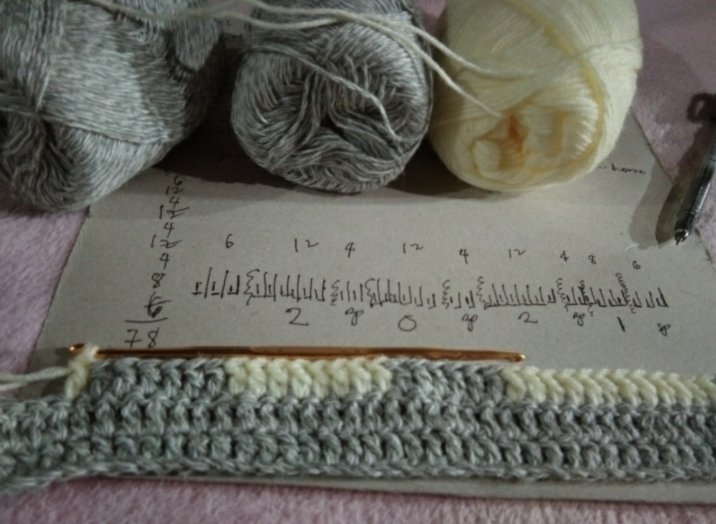 Last Saturday I was grateful I found gray and yellow yarn from my stash because this is the color for the year 2021 according to Pantone,
https://www.archdaily.com/953768/pantones-color-of-the-year-2021-yellow-and-grey-in-architecture
It matches the center of the colorful valance.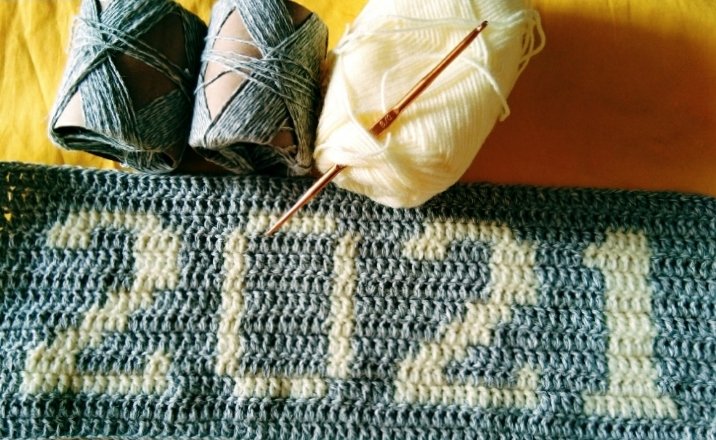 With 3mm crochet hook I chain 79 then use all double crochet stitches from row 1 to 13 and follow the diagram pattern for the numbers 2021 which I google searched crossstitch number pattern. I finished crocheting this right away because the hook glided easily, I remembered I bought the yarn from an upcycled store near the airport selling yarns from Japan.
My prayers for 2021, Worldwide we can overcome this Pandemic and our lives back to normal.
Thanks for dropping by...

Grateful @crosheille the founder of this community and with her active admins @muscara and @marblely
Likewise to needleworkmonday community members and most especially the supporters. Let us support and create.