Hello everybody,
This is the part 2 tutorial of the Crop Top Tunic I made for my own use covering the cleavage.
I am excited to wear it but hmm, not much crocheting activity last week. Am busy preparing things we need in transferring again and again in another new abode. This time it will be our own to be build tiny house in a mountain slope. Fresh air, windy and not much neighbors. Oh, oh, it is packing time again. Sadness no time to blog daily. But, good news, the place have good internet connection, yeheey!
Back on my project.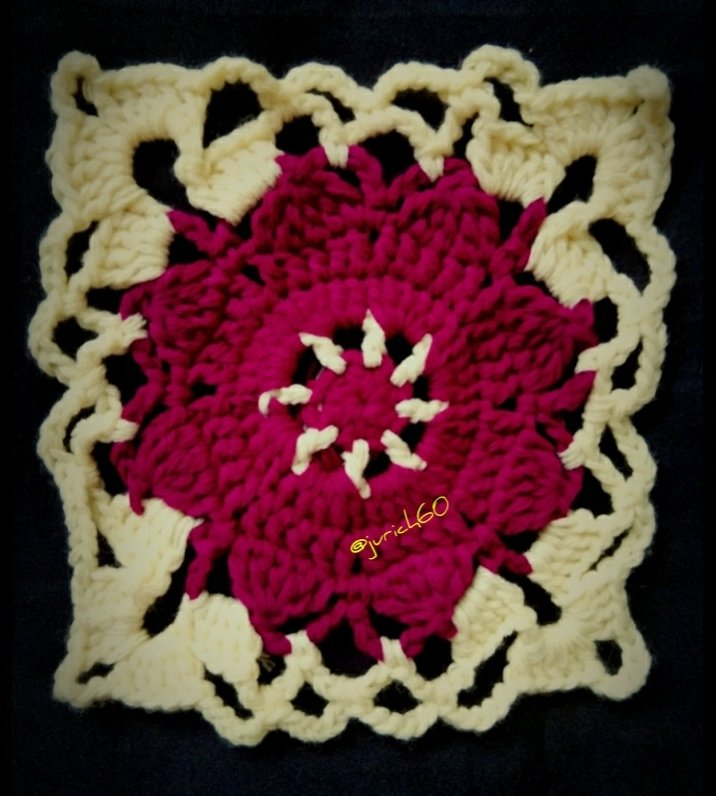 On the lower part of the tunic I will attached on my front hip 2 this motif, the cover photo, inspired from one on my fb feed which I kept on my gallery long time ago. I just did some stitch twist because of the materials am using, 4 ply indophil I bought online from Baguio City which is a little thicker than the cotton ones I used.
Motif pattern: Using 2.5mm crochet hook
Round(Rnd) 1: With maroon(M), 8 half double crochet(hdc) in a ring, pull the center thread and weave ends at the back by knotting and hiding under the stitches(st), join with sl st, bring in yellow(Y) yarn, down M.
Rnd 2: Ch 4, 1 double crochet(dc) in next st, chain(ch) 2, repeat all around, sl st to join, bring in or down with Y, pull M.
Rnd 3: Ch3, 4 dc in ch 2 space(sp), 5 dc in next sp, repeat all around, sl st to join.
Rnd 4: Ch 3, 1 dc in each st, ch 1, repeat all around, sl st to join.
Rnd 5: Ch 4, 1 extended double crochet in each 4 dc st but do not close pull through all loops on the 4 edc, this is the cluster edc st, ch 5, 1 single crochet(sc) on the next st, one petal made, repeat 7x all around to complete the flower motif, sl st to join, down with M, pull in Y.
Rnd 6: ch 3, 4 dc in ch 5 sp, ch 6, 5 dc in next ch 5 sp, ch 5, 1 sc in next ch 5 sp, ch 5, 1sc in ch 5 sp, 5 dc in next ch 5 st, repeat all around to achieve 5 corner sp, sl st to join, 1 sl st in each dc st, ch 3, 4 dc in same sp, ch 5, 5 dc in same sp, ch 5, sc in next sp, repeat 3x until it reach the 2nd corner made, repeat all around, sl st to join, cut longer, weave ends.
End of motif. I need to make 5 or 6 of this motifs joined together on the last rounds.
So, far the front part is this.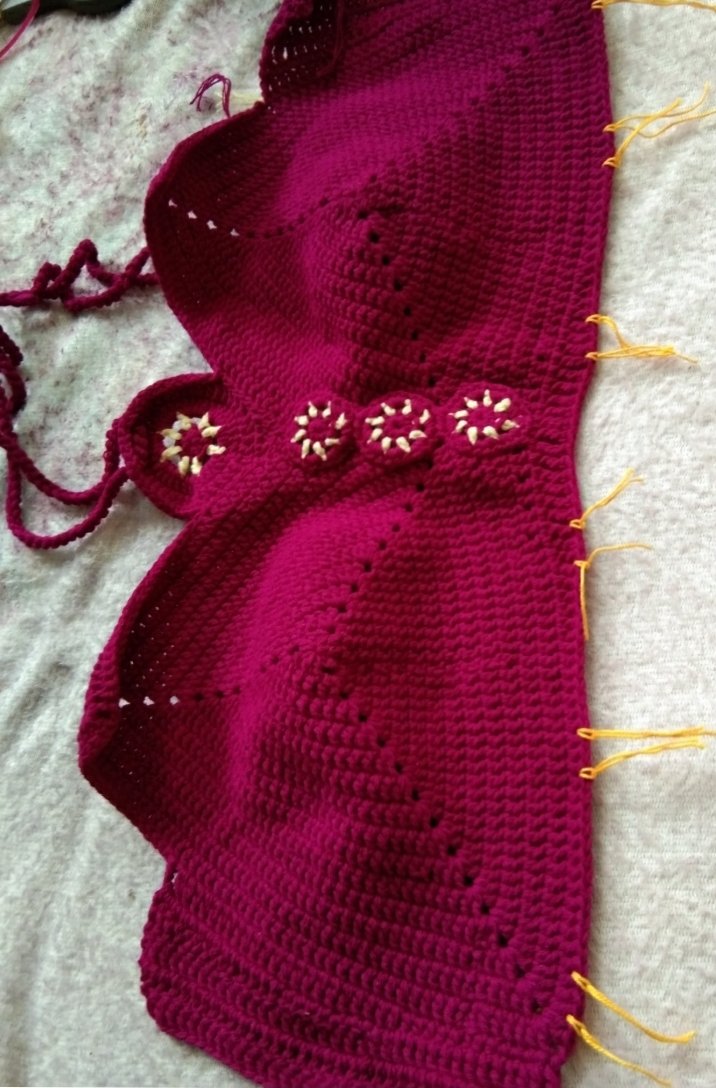 Maybe two inches more this is enough to join the motifs, then, the back which I started already but funny, it will be more on Yellow color because the maroon 1 cake consumed it. I regret why I did not order 2 cakes on each color way.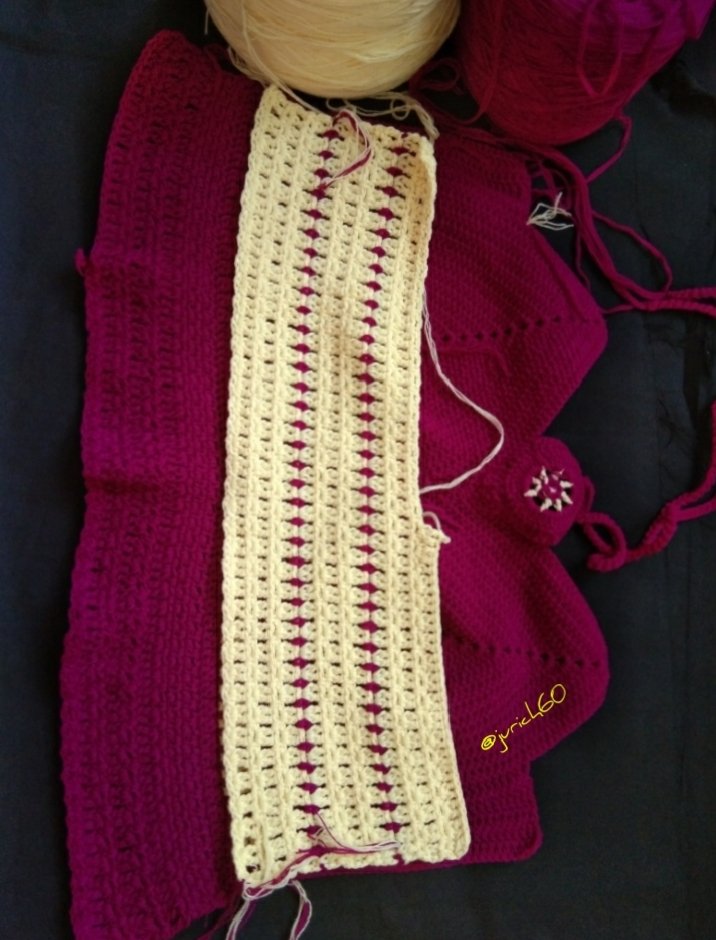 I make the back part just simple stitch constructing more with extended double crochet to make it faster, I really am excited to wear this so, to conclude am not allergy to acrylic yarn after all.
Stay tuned till next monday.
Thanks for dropping by...

Grateful much @kennyroy for making my hive footer.
Thanks once again to @crosheille the founder of #needleworkmonday community together with her active admins @shanibeer @marblely @muscara