Hello everybody,
Today's post is about my crochet mentoring online to my two daughters, the 6th and the youngest. Thankful maybe because of the pandemic? With the just stay at home only, many were bored including my daughters both young moms.
Jewel my 6th, send me pictures of the tapestry bags she wants to make but she just don't know how to crochet the letters, just the other day. It was good I still have royal blue and light blue tiny cord just what I need a light and dark color with crochet hook 3mm.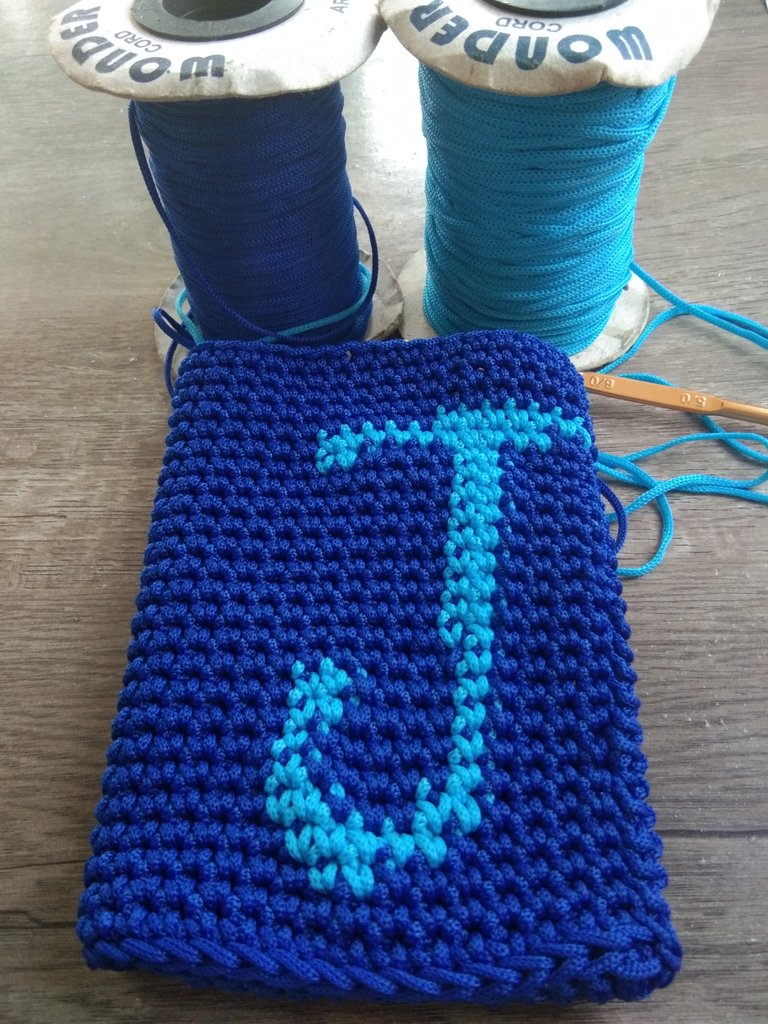 First I google search crossstitch letters. I should have a graphing paper to write the letters but because I still not yet unloaded all our belongings since we moved here at the our new home and same time crochet studio, I can't find the graphing paper so I just start with chain(ch) 16 for the cellphone base and work double crochet(dc) all around with 6dc in each corner in one ch then work up all one dc each in back loops only.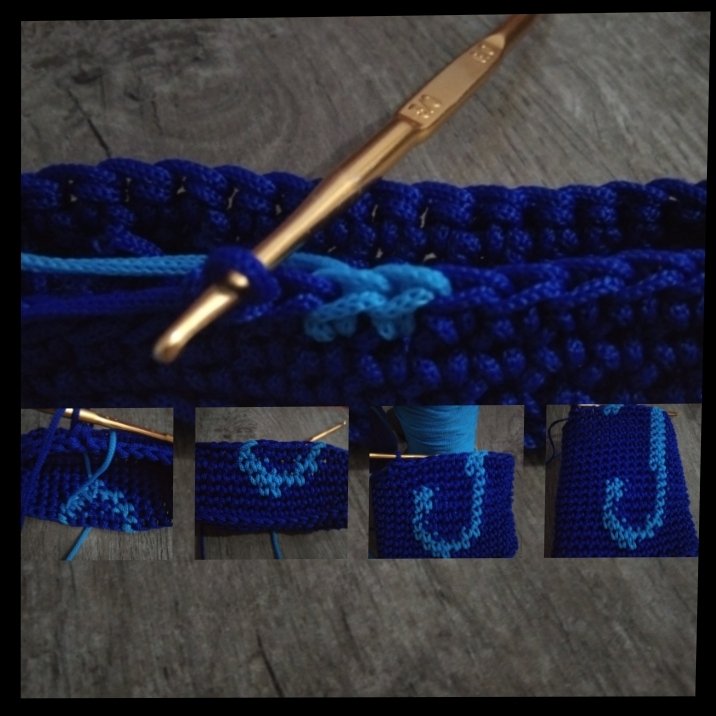 I just calculated the center where I started joining the light blue tiny cord to form the letter J. This just a sample and not yet final. I was just showing Jewel the sample that this is tapestry.Tomorrow I will show her the video or the tutorial on how to bring in other color to form the letters because after I showed what I've done, she suggested if I could make a more bold letters for the video tutorial. I said, "I will."
Next student online is my youngest. Really grateful that she really decided to go back to crocheting. She just started last year month of August. I congratulate her because she got many mtos - made to order mostly sexiness stuff like croptops and shorts. For now, she is making earrings into different shapes. She send me pictures of the shapes she wants to learn, the diamond shape.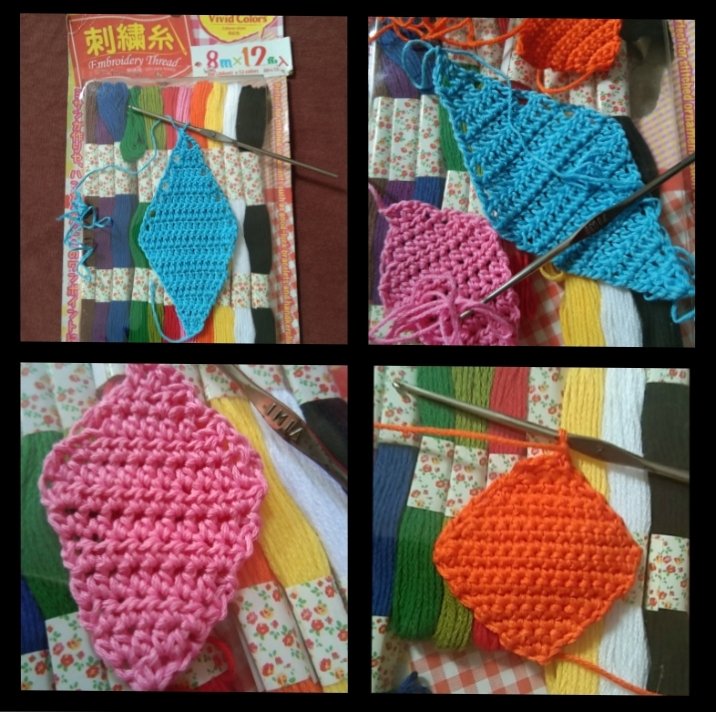 I used embroidery floss the 6 strands I bought at Daiso - all made in Japan store at Robinson's Galleria in Cebu City before the pandemic crisis started.
And, this design, too. The pineapple earrings.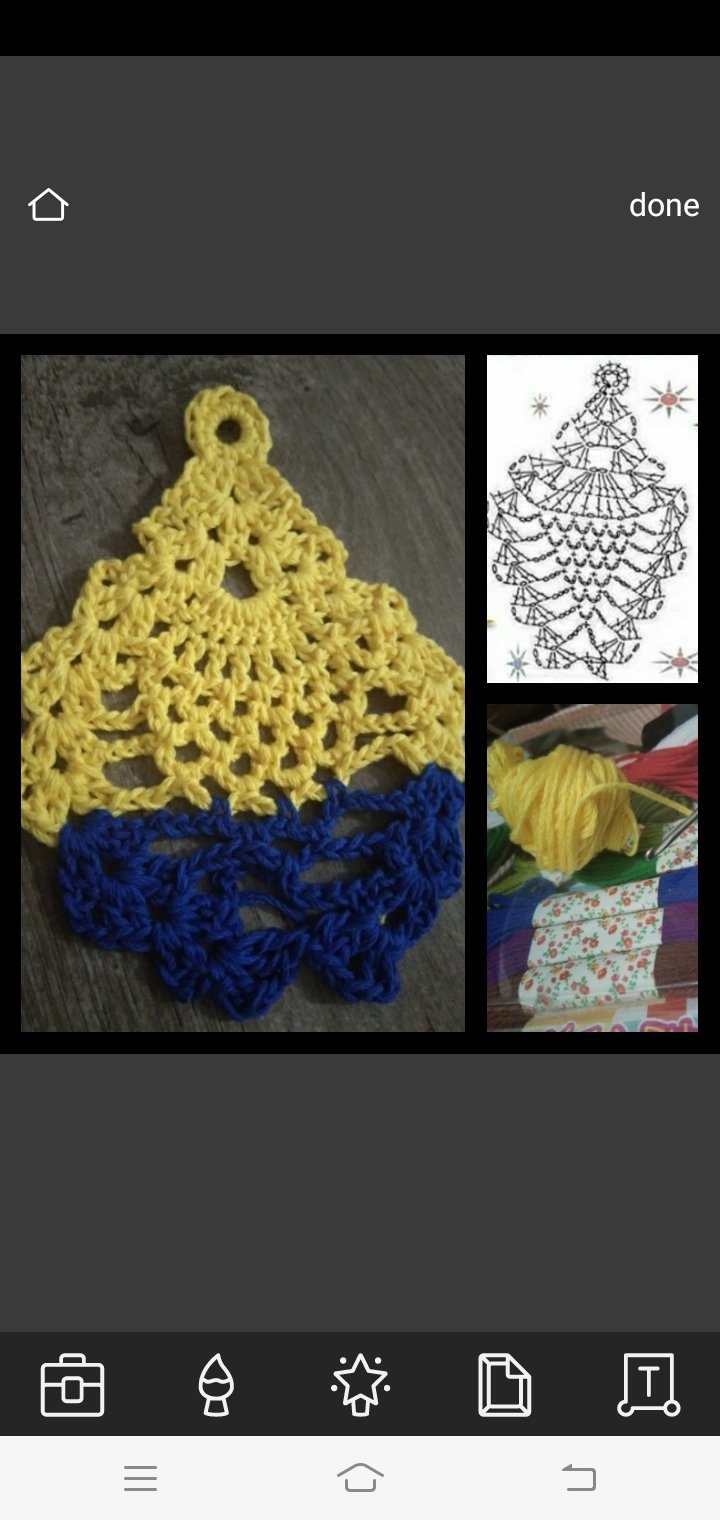 I suggested to her to use thinner mercerized cotton yarn then soak it with the solution of white glue and water to have a firmer earrings.
Just until here guys, till next post.
Oh by the way, am glad my skin itchiness stopped, now recovering, took my meds from a medical clinic online. That was my first experienced consulting to a doctor online. The doctor video call me and I send pictures of my skin.Viola, her prescriptions, anti biotics and ointment was effective. No more itchiness.
Thanks for dropping by...

Thank you much @crosheille the founder of this awesome community
and to the administrators @ muscara
@marblely and to @neumannsalva for the support.
My cellphone is active 24 hrs just message me on anything crochet related because I teach for free and I will show you video tutorial in my YouTube Channel - Jurich Crochet Studio.