I decided to embroider on a pot holder without personalizing it for a specific person. I usually don't have a lot of time to make the gifts that I want to do because I have to factor in how much time it takes to mail the gift.
I decided to make some gifts without names or initials on them because I can easily go back and personalize these items. at one time, I bought a lot of items that could be easily embroidered. I have quite a few kitchen items as well as towels.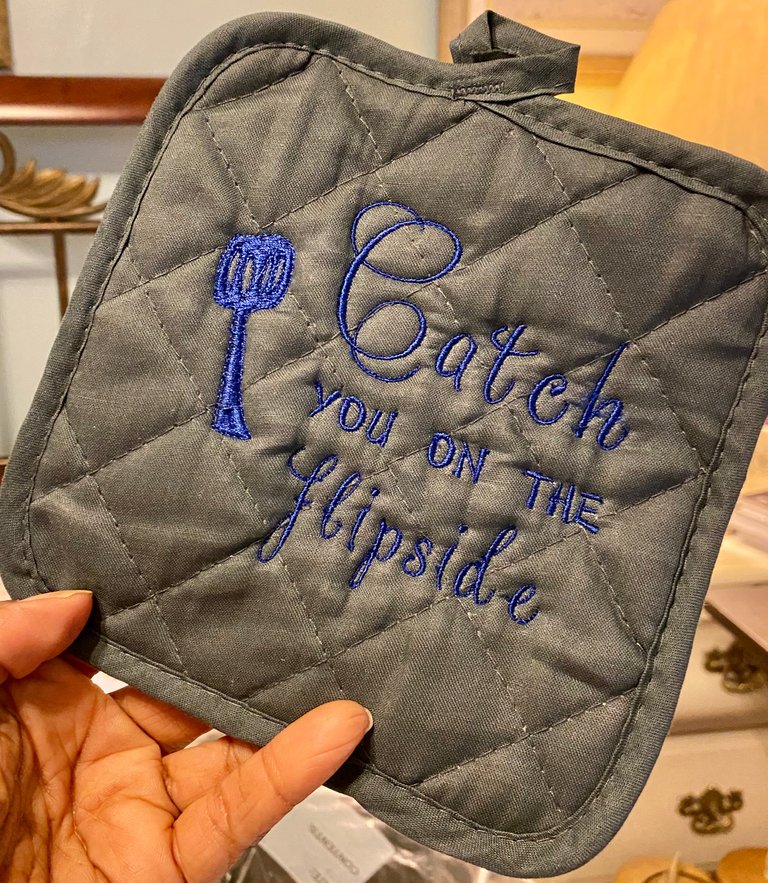 If I put some generic phrases on them, then they will be ready to go out for mailing with just a letter or a name added to them.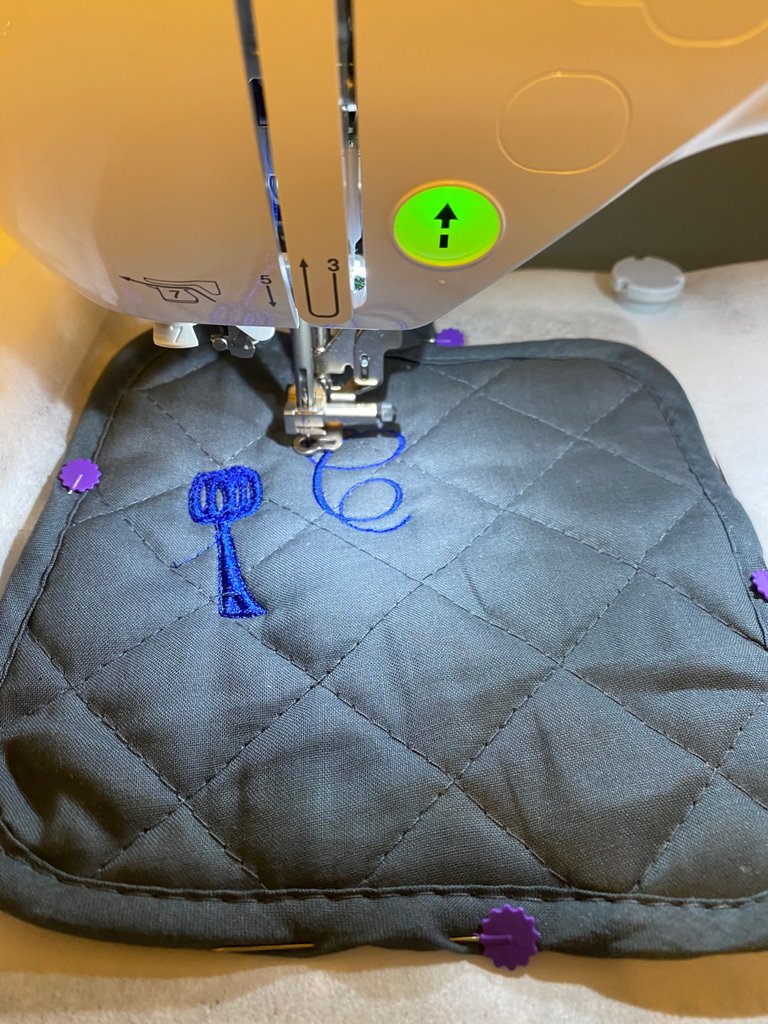 This is my first gift. It is just one pot holder without the matching kitchen towel. I have seen this phrase before on kitchen items and I used fonts that I had available and a spatula in my embroidery library.
Originally, I had intended to use black thread on the gray pot holder, but I decided to use the thread that was already in my machine.
I like it and I will add a kitchen towel to it to make a set.
Enjoy your evening.