My niece is having a birthday celebration next week so I made her a gift. She has a swimming pool in her back yard and she looks to use it on a regular basis for exercise and relaxation. I bought a colorful beach towel, chose a design with coordinating colors and also added her name.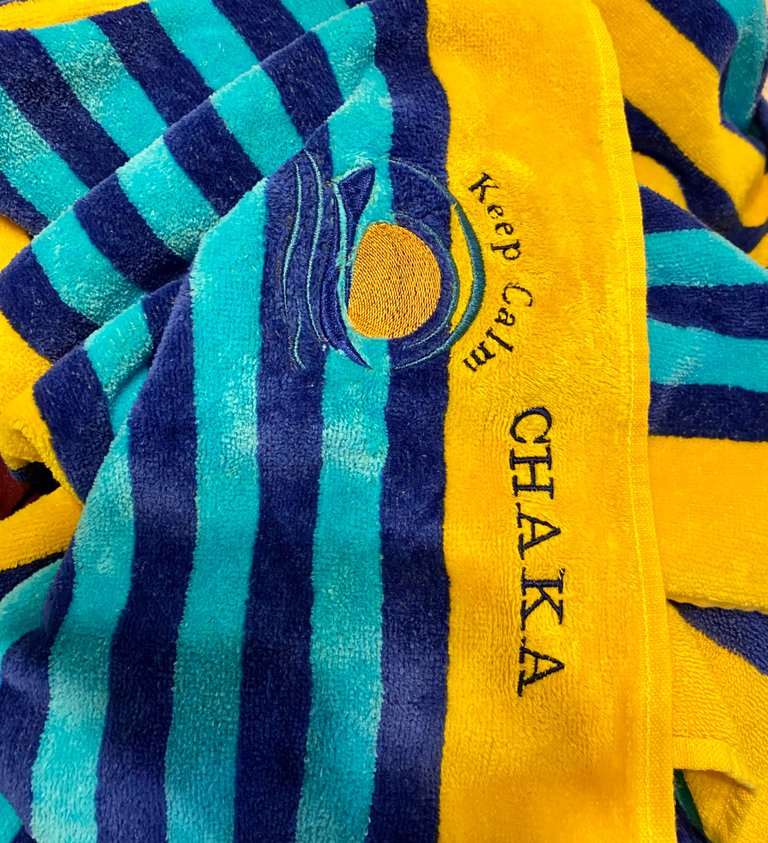 I just have to mail it to her tomorrow so that she gets it in time. I used my magnetic hoop with tear away stabilizer on it.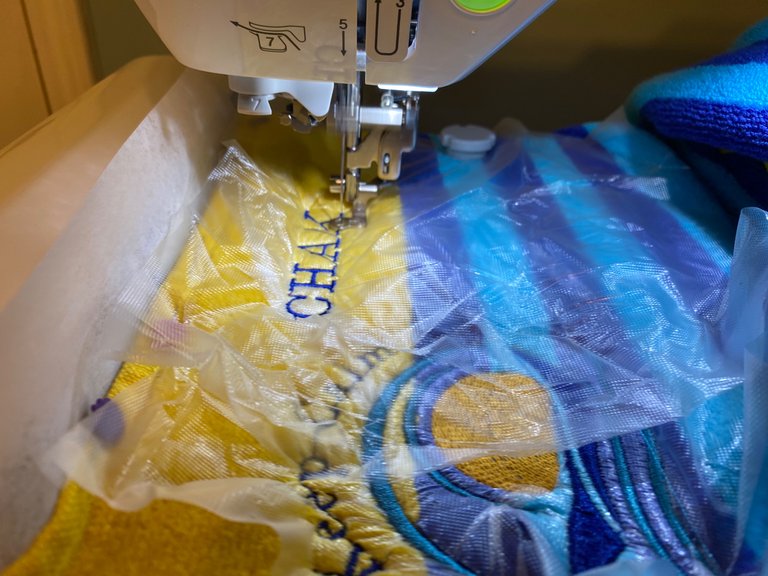 I then floated the pool towel on top of the stabilizer and pinned it to the stabilizer in a few places to keep it from moving.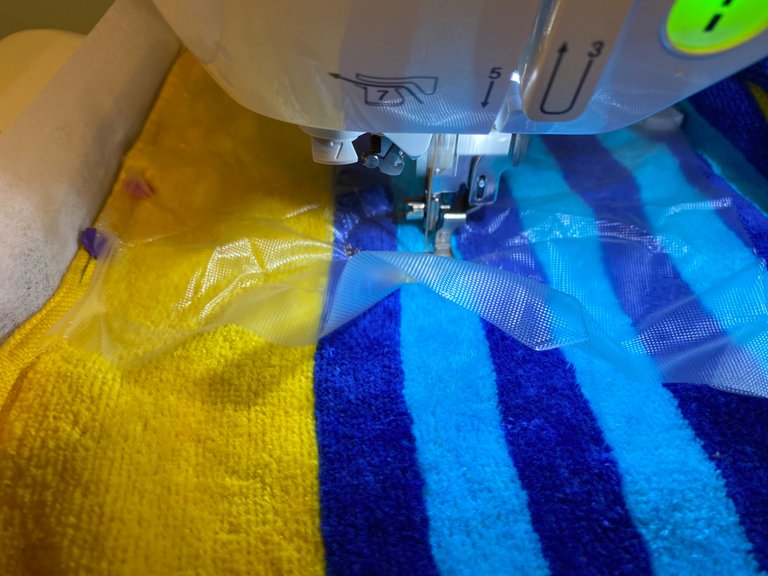 I really prefer this method over hooping the towel in a regular hoop.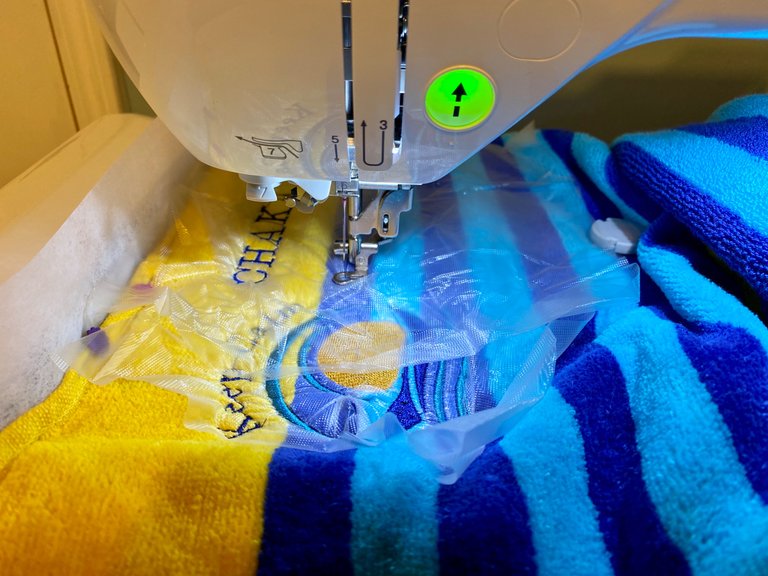 I also used water soluble stabilizer on top of the towel to keep the stitches from sinking into the nap of the terry cloth.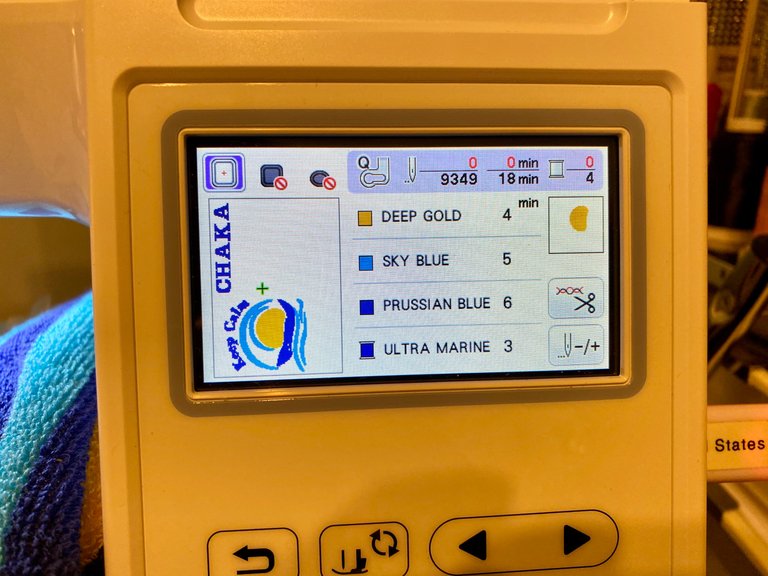 I took a picture of the final product and shared it with my sisters who also have the same machine. They loved it, so I feel like my niece will also like it.
Enjoy your day.