El duende de la navidad
The Christmas goblin
Hola, espero la estén pasando bien
Hi, I hope you're all right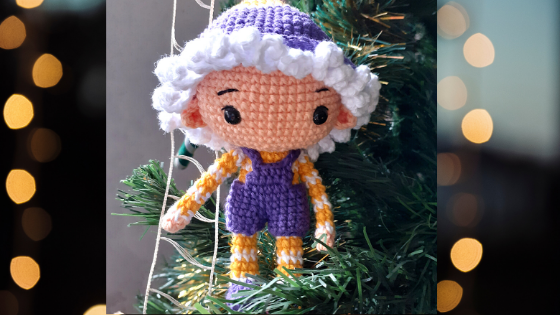 Desde hace un par de meses sigo a "Laraña". Sus diseños tienen un estilo similar a los funkos, por el tamaño de los ojos y porque presenta personajes algo conocidos. Ella es de Cajamarca, Perú, y en celebración de los 9000 seguidores en Instagram publicó este patrón gratuito y aproveché en tejerlo (https://www.instagram.com/laranha.handmade/?hl=es-la).
I have been following "Laraña" for a couple of months now. The designs have a similar style to the funkos, because of the size of the eyes and because it presents somewhat known characters. She is from Cajamarca, Peru, and in celebration of the 9000 followers in Instagram she published this free pattern and I took advantage to weave it (https://www.instagram.com/laranha.handmade/?hl=es-la).
A tejer/ To weave: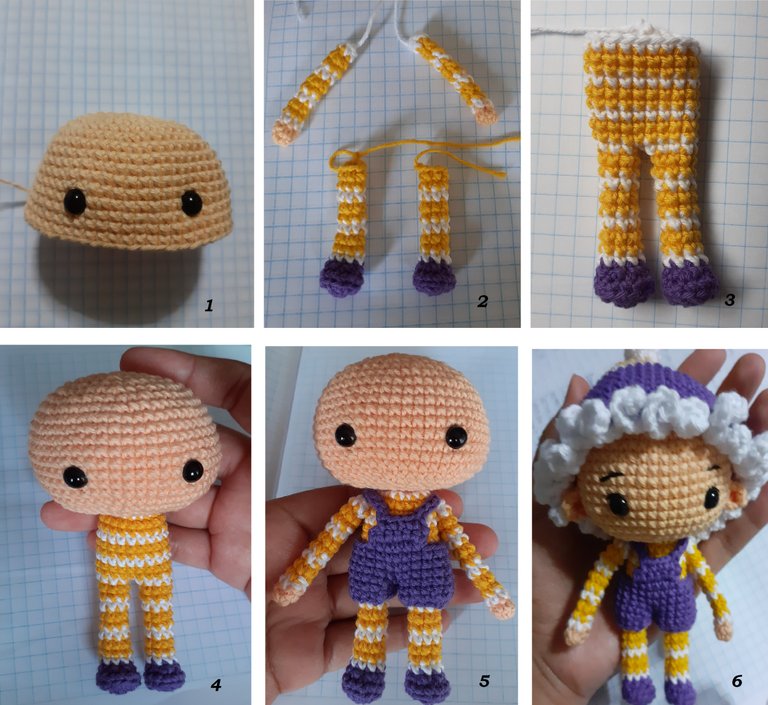 Se comenzó tejiendo la cabeza, las extremidades y el cuerpo (figuras 1, 2 y 3). El patrón no especifica si el tejido es en rondas o recto. Debido a constante intercambio de colores decidí tejerlo recto. Luego se unió la cabeza con el cuerpo (figura 4), se tejió el overol y el gorrito con el cabello (figuras 5 y 6).
It began by weaving the head, limbs and body (figures 1, 2 and 3). The pattern does not specify whether the weaving is in rounds or straight. Due to the constant exchange of colours I decided to weave it straight. Then the head was joined to the body (figure 4), the overalls and the cap were woven with the hair (figures 5 and 6).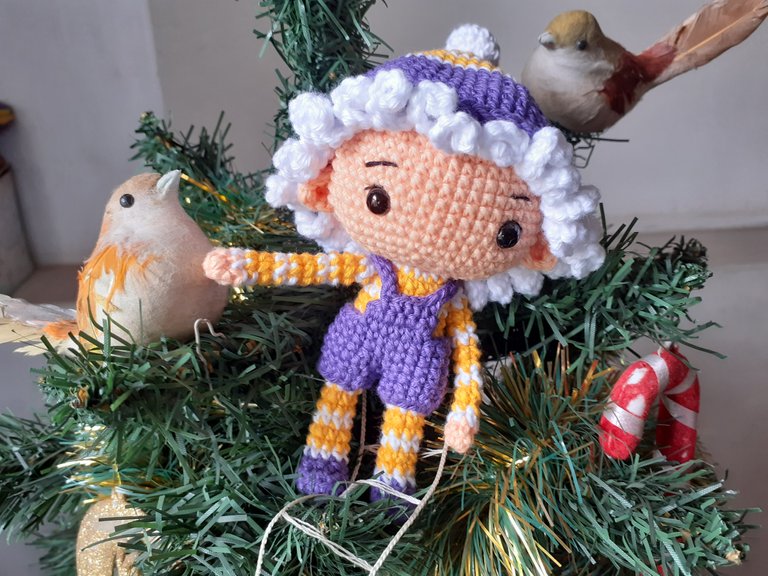 Decidí cambiarle los colores, el rojo por el amarillo y el verde por el morado. El blanco lo mantuve porque si no se llamaría Hollín (jaja).
I decided to change the colours, red for yellow and green for purple. I kept the white one because otherwise it would be called Soot (haha).
¡Y eso es todo!,

¡…Hasta la próxima!
See you next time!
Dato curioso: Nieve también está listo para el Año nuevo, por eso viste de amarillo. / Nieve is also ready for the New Year, so wear yellow.

►Encuéntranos en: