At the beginning of the year I remember everyone was posting face mask tutorials as all of a sudden face mask became part of our life and tutorials a very good source of income. Because there are people who are forced to wear a face mask almost all day, and some are in the spotlight, this piece also became a fashion item. I've seen pure lace face masks that were protecting nothing basically but the people wearing them have thought it's a good idea to to show them off and still convince authorities that they are respecting the existing rules.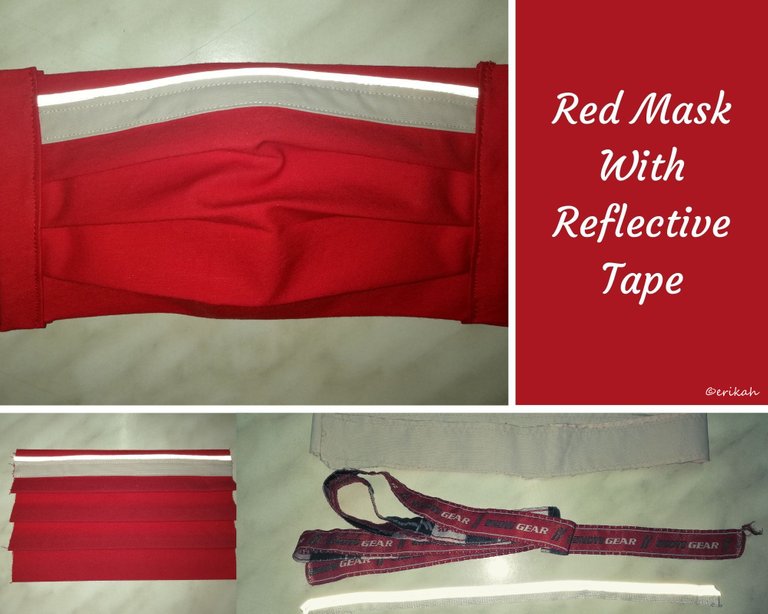 I've tried a few times to create acceptable face masks but have failed. I mean I've able to create a few masks but haven't been satisfied with the outcome. Now that my sewing machine is fixed, I thought I would try it out again, make a fancy mask, just to test the sewing machine and my skills.
YouTube is flooded with tutorials, this lady for example has uploaded a ton of videos, mostly the same two or three style but different design. She desperately wants to earn some money.
After considering my options and browsing through her videos, I chose this one as I liked the decorative stripe. I knew my fabrics will be different but that' wasn't a problem.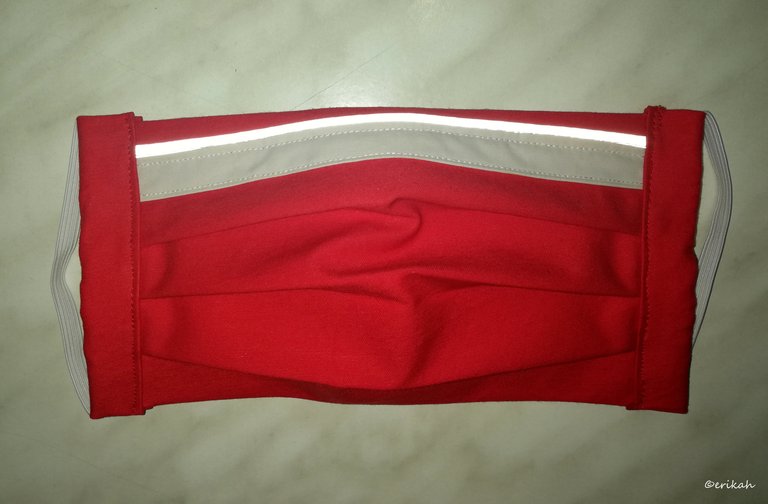 Why Reflective Tape?
Believe me, I was laughing out loud when trying to imagine what people are going to say to this. My mom would say I have a rested brain for doing this, which would mean I have nothing better to do, just this. I was oscillating between lace and reflective tape, and finally decided to go with the tape.
Recycling, As Always
You know all the fabrics I'm using are from clothes we don't use anymore or what I buys from the second hand shop (jeans and shirts mostly, in excellent condition though).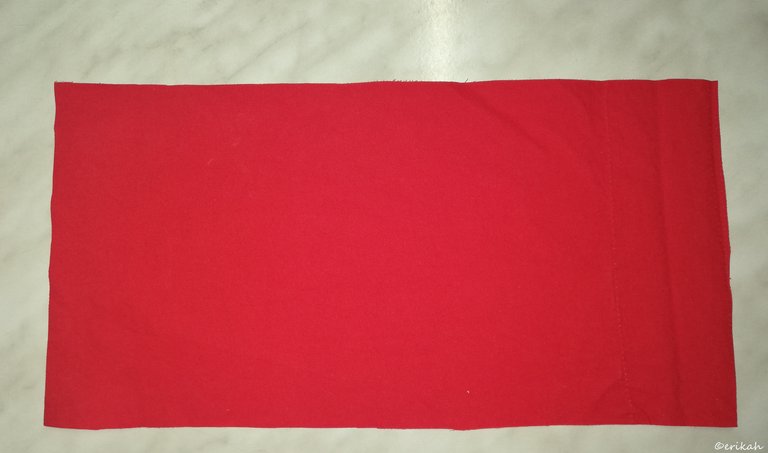 What you see here is a 38cm x 19cm piece, from a pair of red denim pants, the fabric is light though, not so thick. I wanted red as it matches my look better, especially during winter.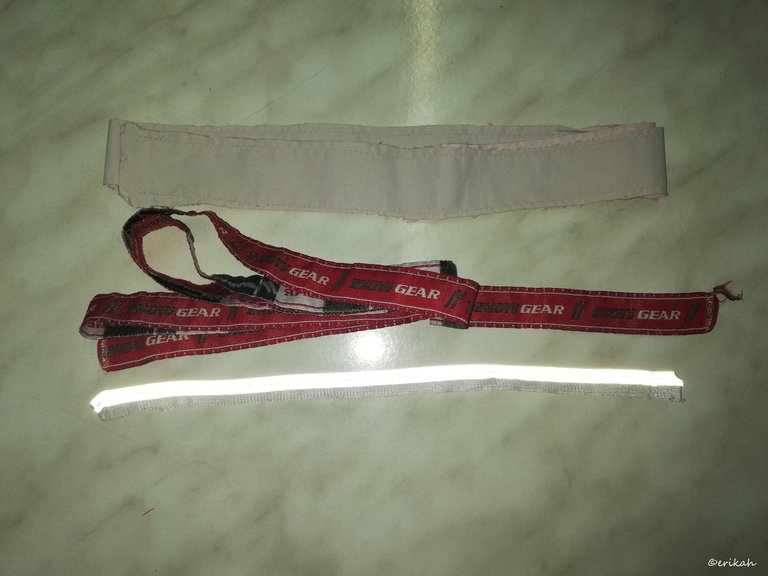 As decoration I had to choose from what you see here. These have been salvaged from my brother's ski jacket. All good stuff if you use it for the right project. I decided to go with the reflective tape as I said before and use the light gray stripe to hide it.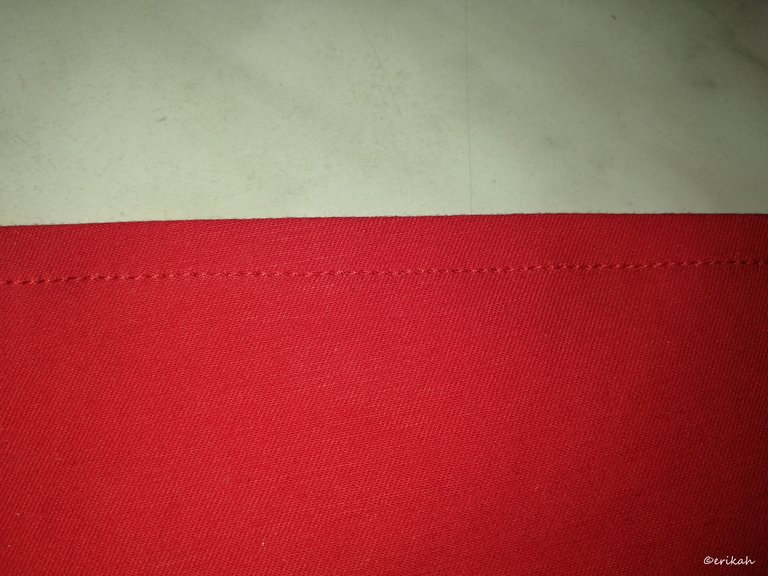 Here I'm just showing off, how nice my sewing machine is working nowadays.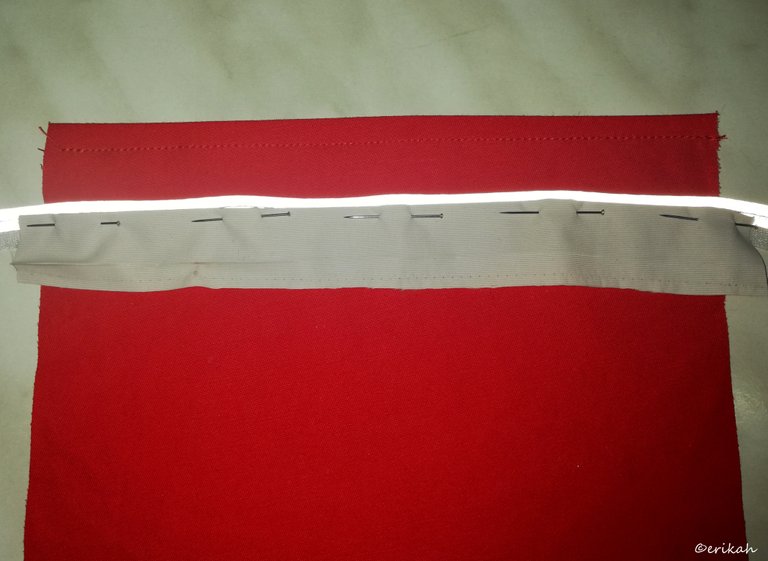 Measure 2.5cm from the top and that's where the stripe must be sewed.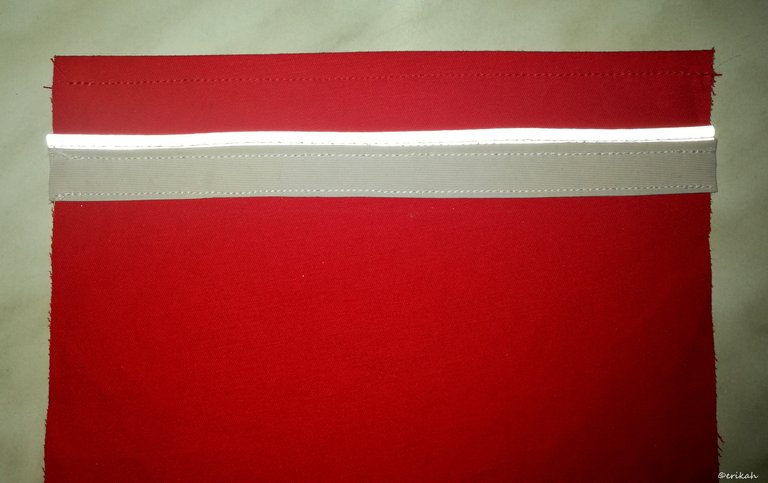 I'm so proud of this, honestly. My sewing has never been so good.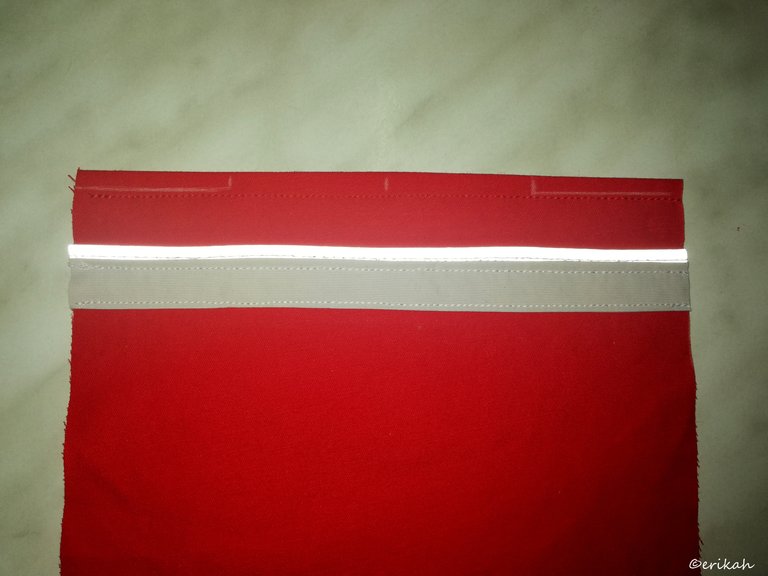 This mask is made in a way so you can use a filter if you want more protection, so there's a gap left, where you can place a paper tissue or another piece of fabric inside and use it as filter.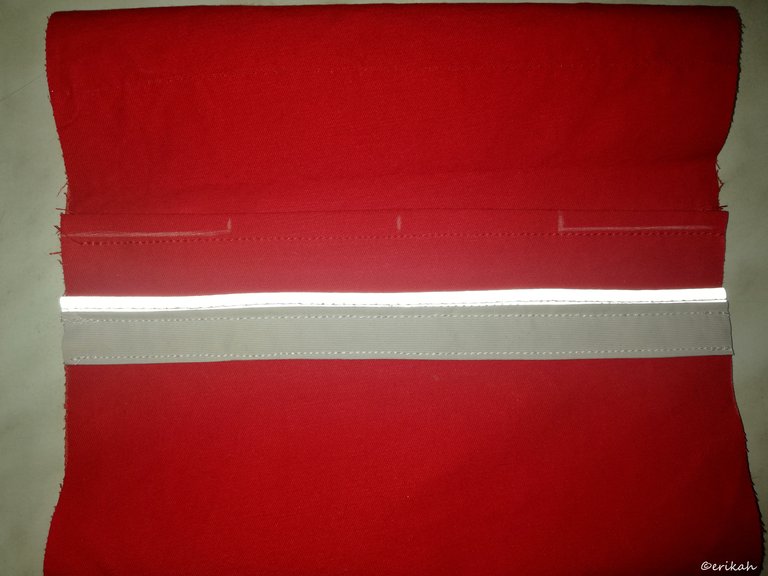 Put the two ends together, one on top of the other as that's where you have to sew it together, leaving a gap open for the filter. The easiest way to measure the gap and mark the fabric is to divide 19cm in 4 and sew a quarter in each side.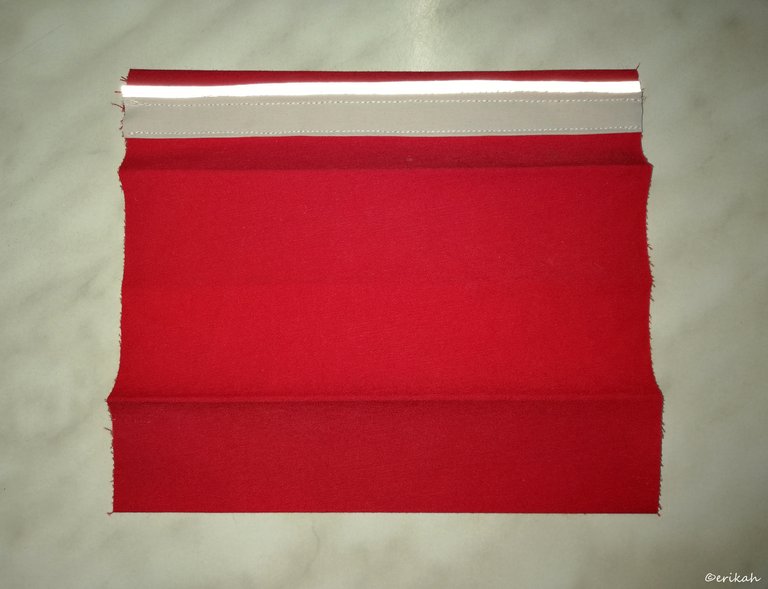 Making The Pleats
I was shocked to see how easy it is to make the pleats in this video. As I said before, I've made a couple of masks and have struggled with the pleats each time as the tutorial video had some crazy calculation in which every millimeter counted. At this point I don't see why some people have to complicate things like that, when there's an easier way, like this.
This lady folds the fabric in two, then she folds the two halves again, then makes the pleats. It can't get easier than this honestly.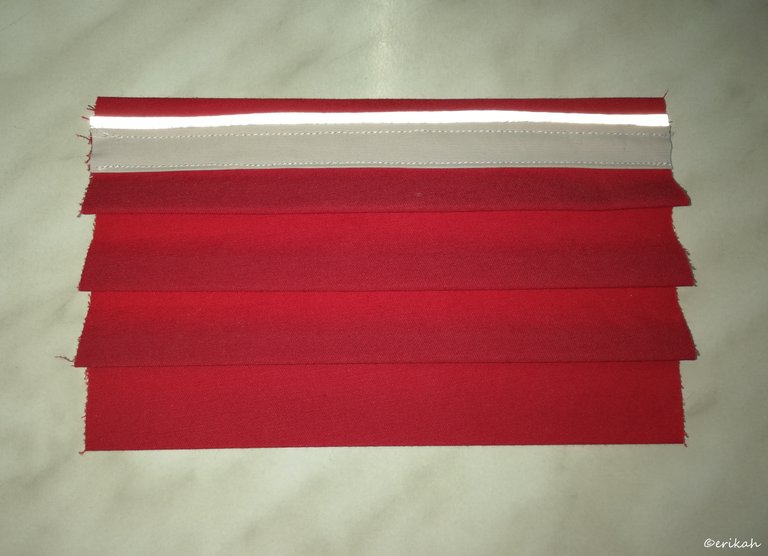 This is the mask with the pleats and ironed too. This crazy fabric has the habit of changing its color when heat is applied, that's why you see the pleats as claret, or dark red. No worries though as after it cools down, it changes the color back to the original.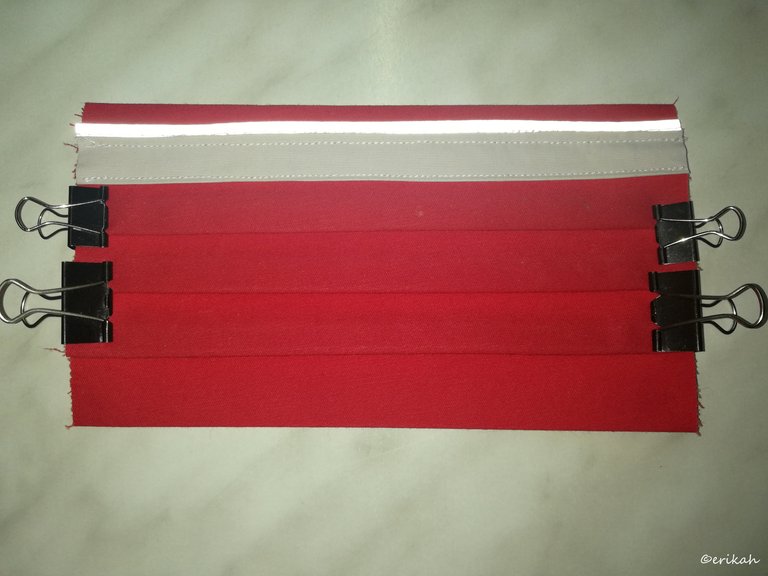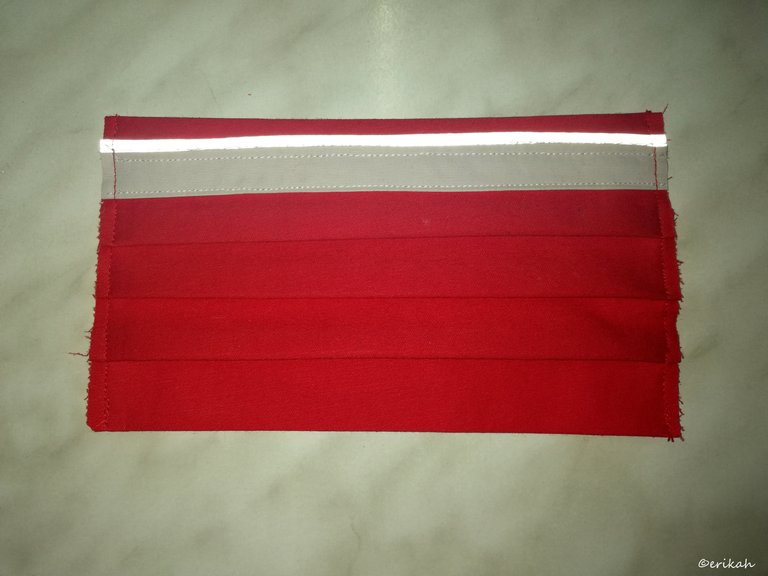 And voila! The hardest part is done. I'm not saying it's perfect, but it's way better than the other ones.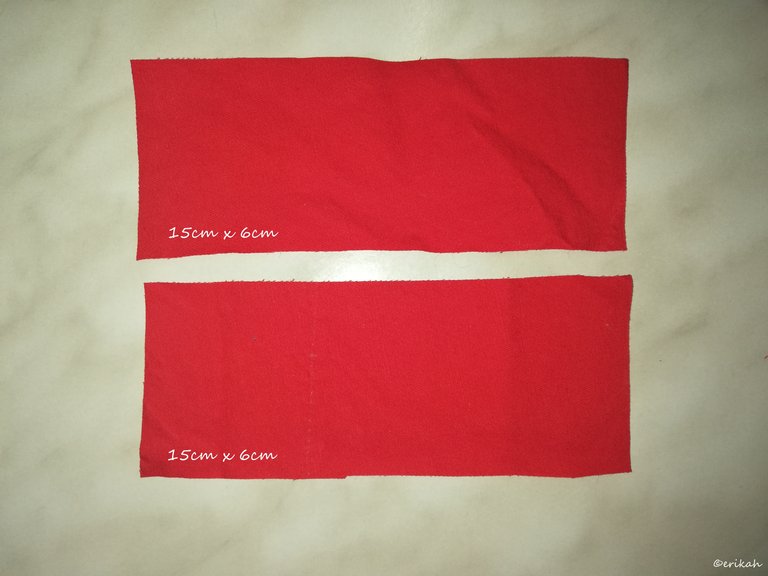 To hide the ends, you need two pieces of 15cm x 6cm fabric.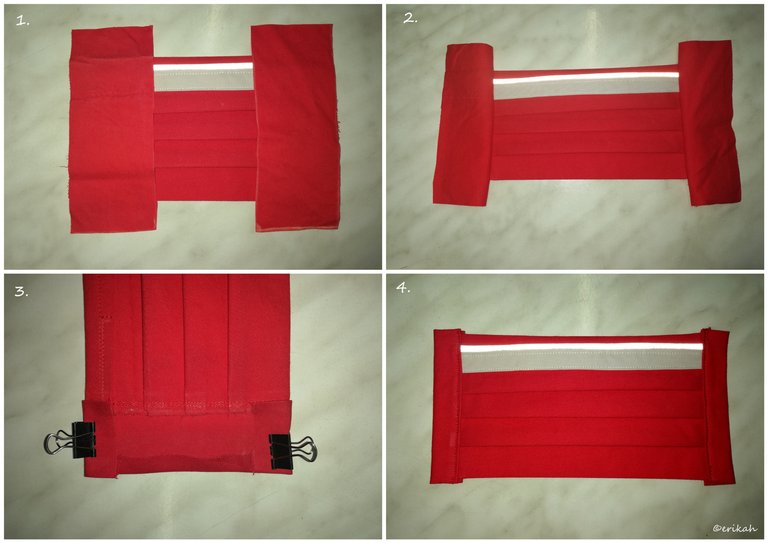 First sew the fabric to each end, then bend the ends and sew it again so it can cover the edges of the mask.
Some Hacks
You'll need two rubber bands for the mask and this is how I'm introducing the band in the hole, using a hair clip. The other tool you can use is a safety pin.
The rubber band the video indicates is 25cm long, but that is too long for me, the mask is too lose on my nose, so I had to cut out 2 cm at the end.
Conclusions
The fabric is not exactly for face masks but will be good for winter. I need a thinner fabric though. I'm pretty satisfied with the quality, and happy my sewing machine is fixed.
I'm going to make a few more masks using proper fabric this time. I'll be back to show you the results.
Please feel free to check out my Etsy store.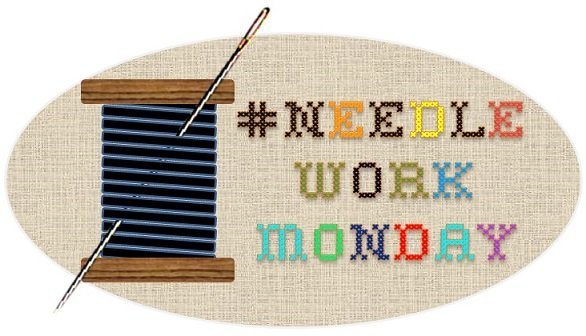 source
#NeedleWorkMonday founder: @crosheille
Hostesses (admins): @muscara, @shanibeer and @marblely

Check out my latest sewing posts: