This is a design that you can only create using a pair of jeans, as it has both front and back pockets as the front part. I've seen a bunch of bags similar to this on Etsy and Pinterest but I've never been a huge fan of it as if it's not done right, could look ugly. And yet here I am with mine.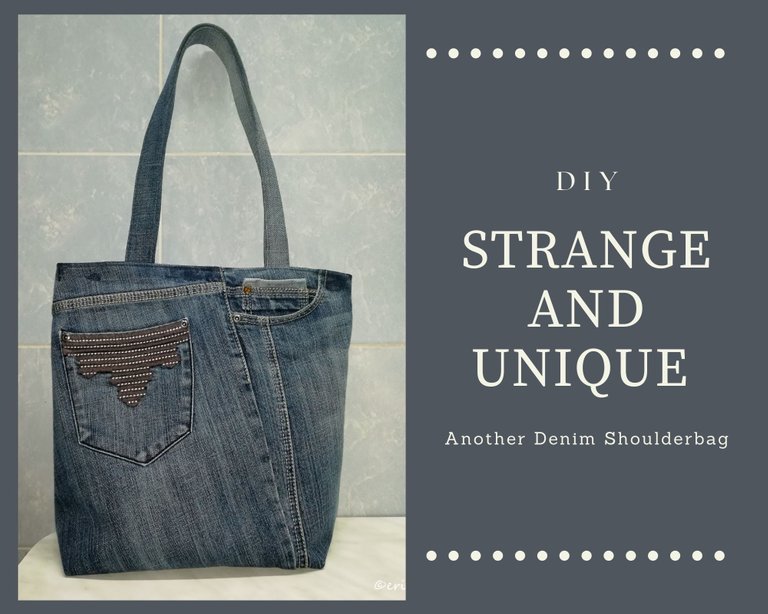 I had this pair of jeans and I thought, judging from the tailoring of the jeans, it could still be nice. As I said, it's a tricky one and depends very much on the tailoring and on the seamstress as well.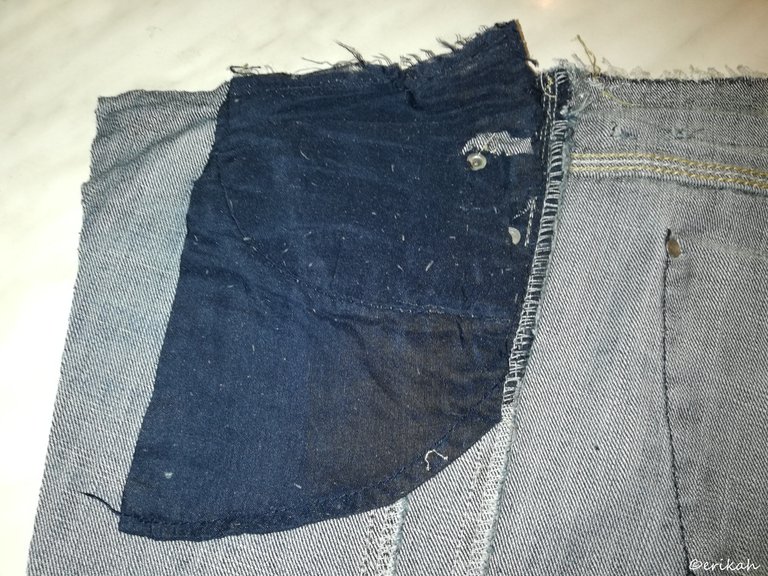 Fist I had to eliminate the lining of the pocket. It would have been nice to keep the pocket to be used as one but because of the interfacing, that would have been not only difficult, but bad as well.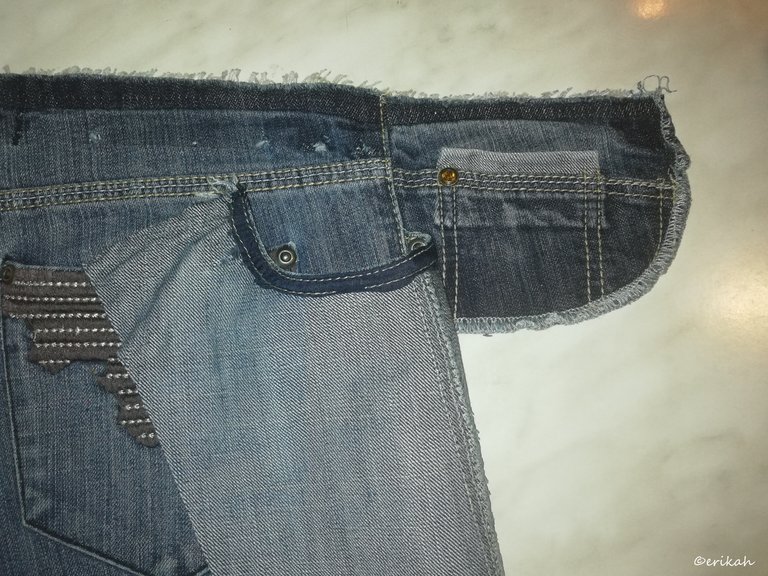 After taking down the lining of the pocket, I got two pieces that needed some fixing.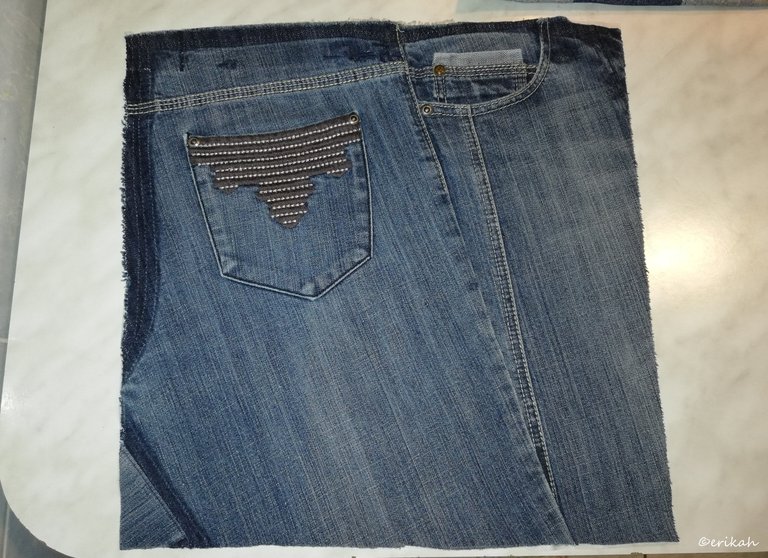 The left lower corner also needed some fixing, and after those, this is what I got.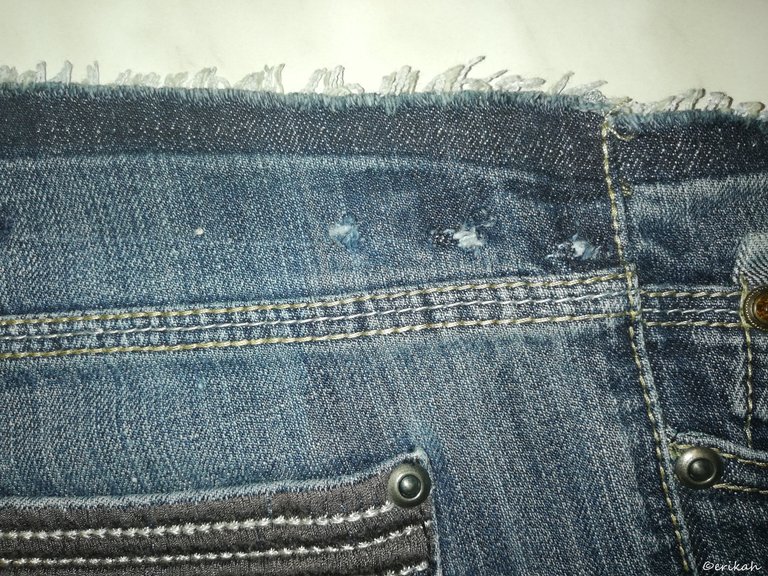 There were some problems, that needed to be hid. Unfortunately when you take off the belt holders, the fabric can suffer, as you see on the photo. There's nothing to do, you can hardly avoid those as the holders are stitched so strongly, the fabric can't handle it for long.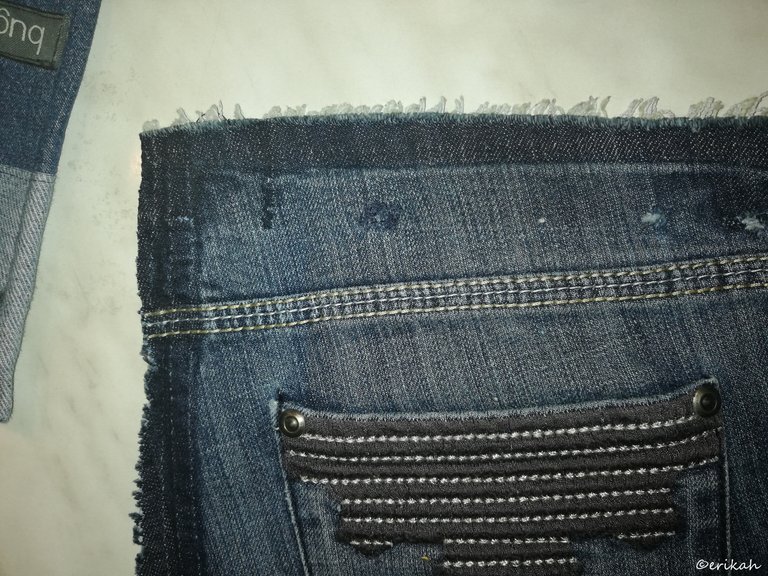 Thank God the sewing machine can take care of that and it's not even visible.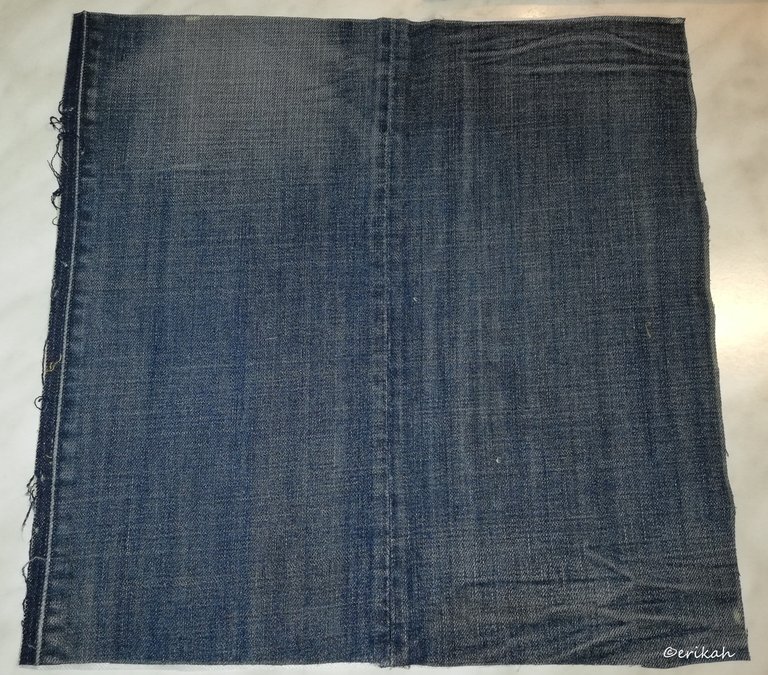 The back is simple as there was no need to complicate it. The future owner is going to wear it only on one side anyway.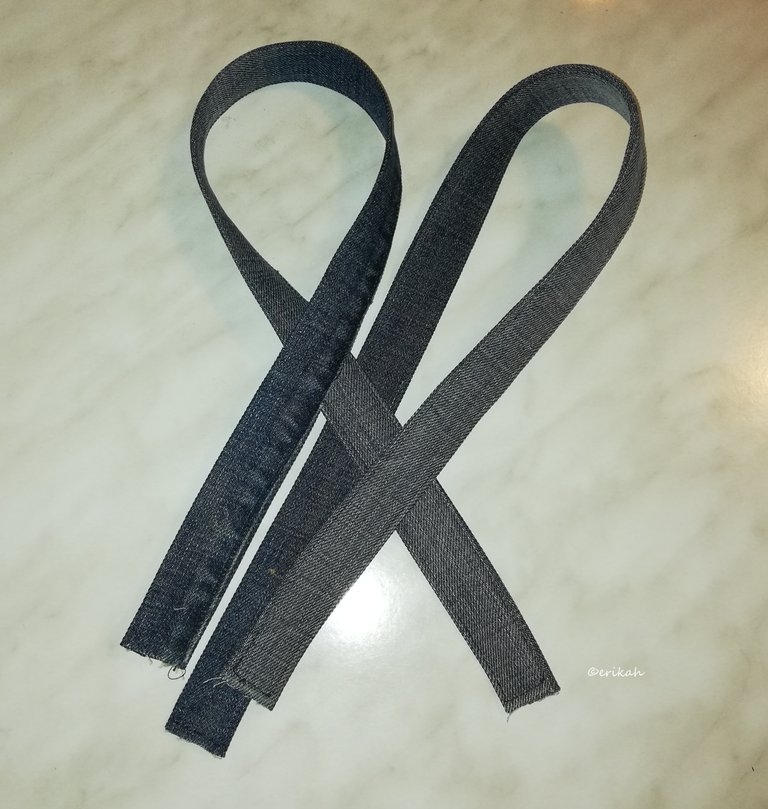 Straps
Initially I made the straps 60cm long, but then I found them too short for what I needed and made another set, this time 70cm long. I'm going to use the shorter straps for another bag.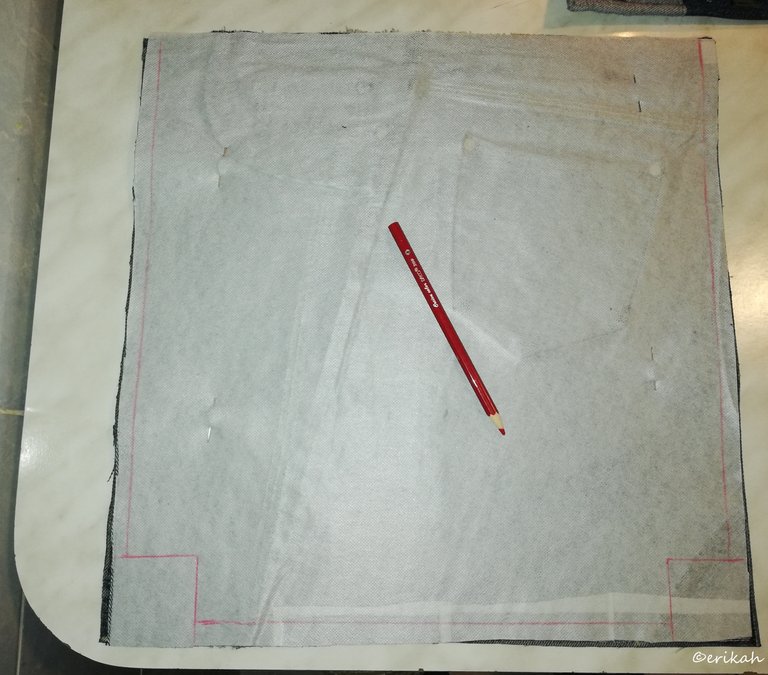 Interfacing
I'm using interfacing for every bag to get a sturdy and durable fabric, this is very important. After pinning the two parts together, I'm always marking the corners that need to be cut out later and the sewing lines as it helps me a lot. The corners are 5cm x 5cm and the allowance is usually 1cm.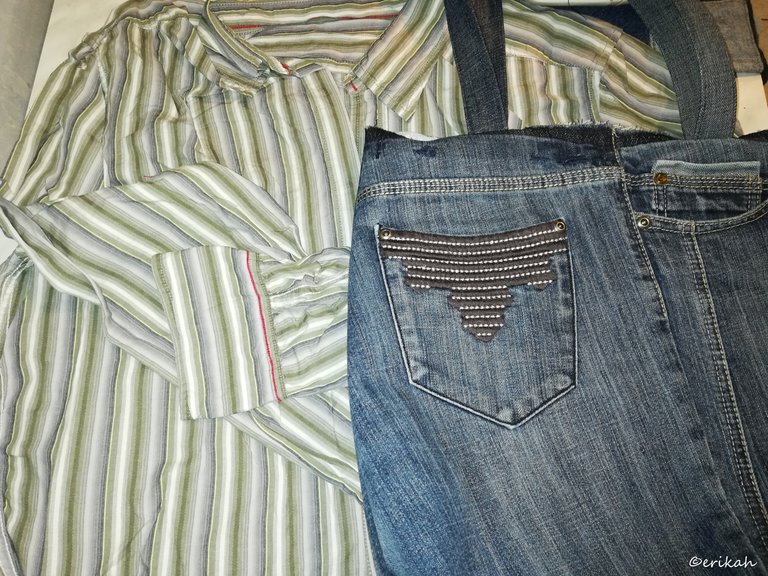 Lining
As lining, I'm always using shirts I buys from the second hand shop, at a very convenient price. This time I thought this striped shirt would go well with the bag.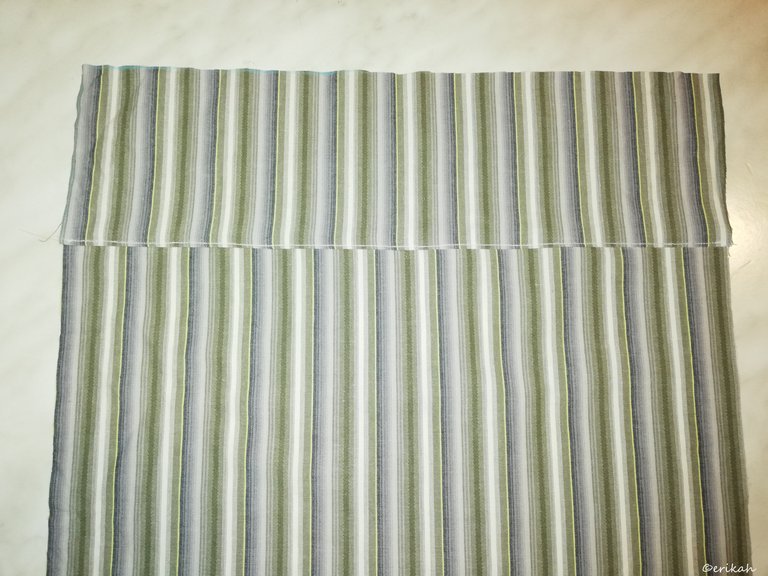 A normal shirt is not big enough to get two pieces of 40cm x 40cm out of it, so usually I have to merge two pieces, like here. The stripes are not matching as there's no possibility for that but who cares? I believe that's the beauty of it.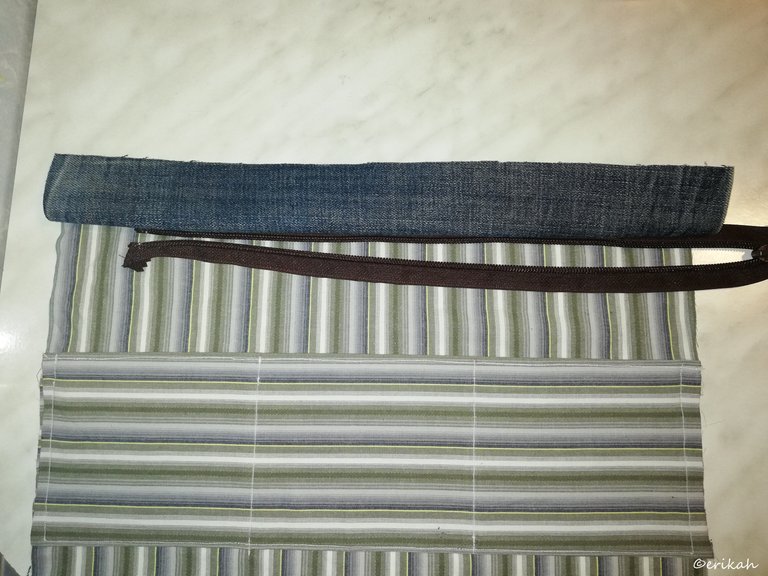 Zipper
Because the lining is khaki and grey, plus the front pocket has plenty of brown, I thought a brown zipper would be a good choice. Here you can see the three pockets already applied.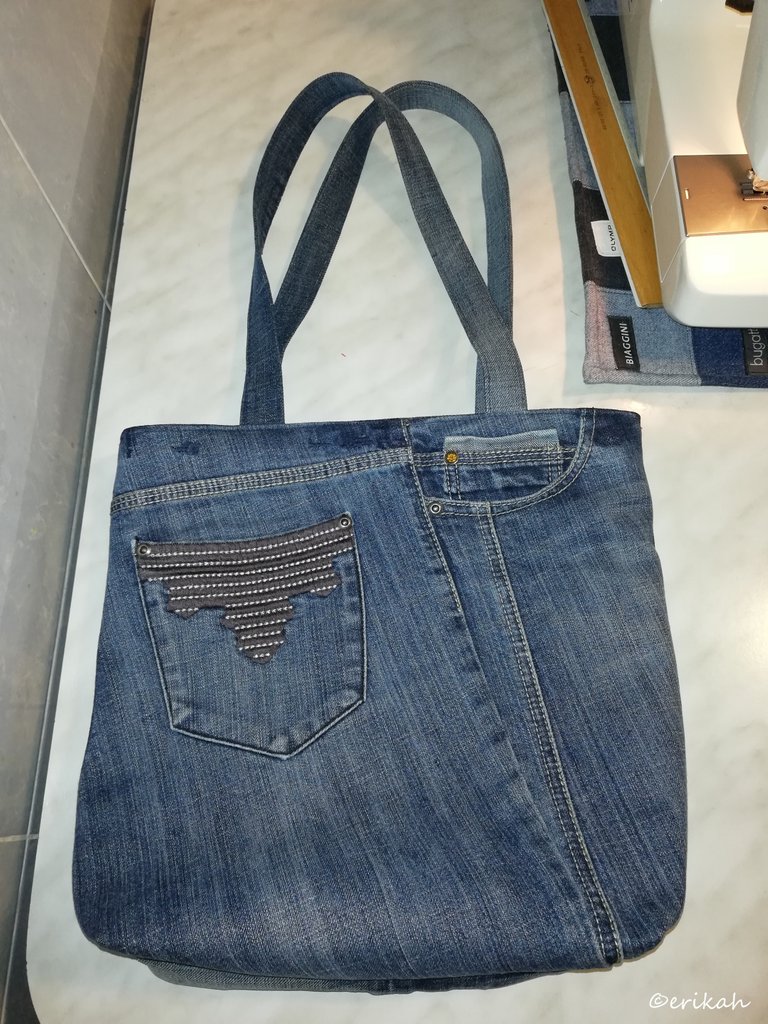 And voila! The bag! I don't know about you, but I love this bag. It's different from the others and unique, obviously.
Please feel free to check out my Etsy store.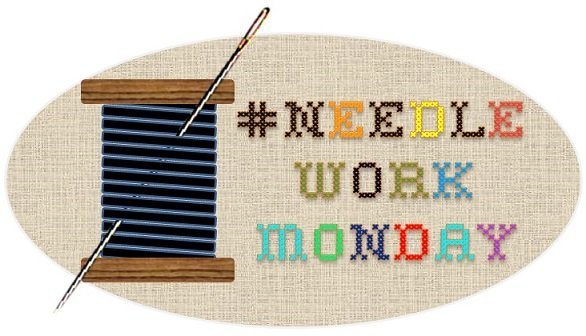 source
#NeedleWorkMonday founder: @crosheille
Hostesses (admins): @muscara, @shanibeer and @marblely

Check out my latest sewing posts: