In September I decided to diversify my Etsy portfolio and make some make up bags as well, not just denim bags.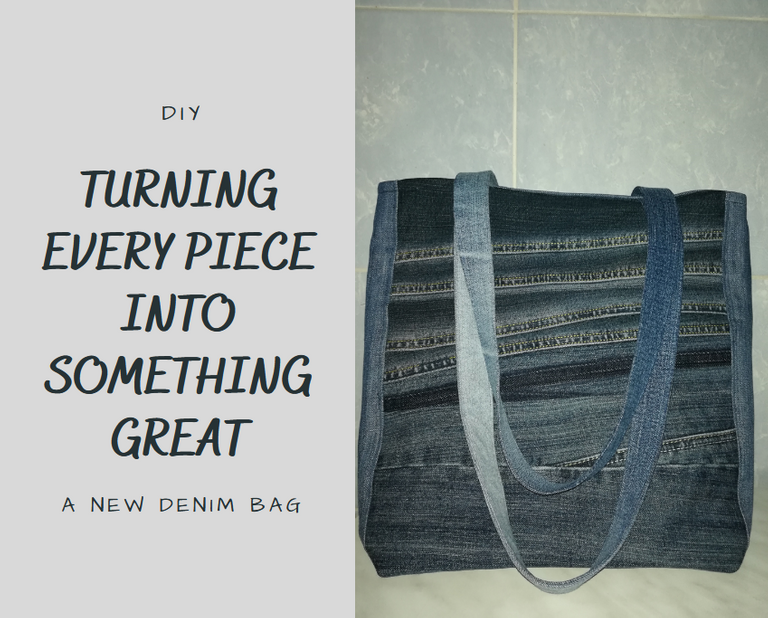 Mixing different shades of fabric is what I love the most now, plus adding some original sewing lines, kind of makes the product.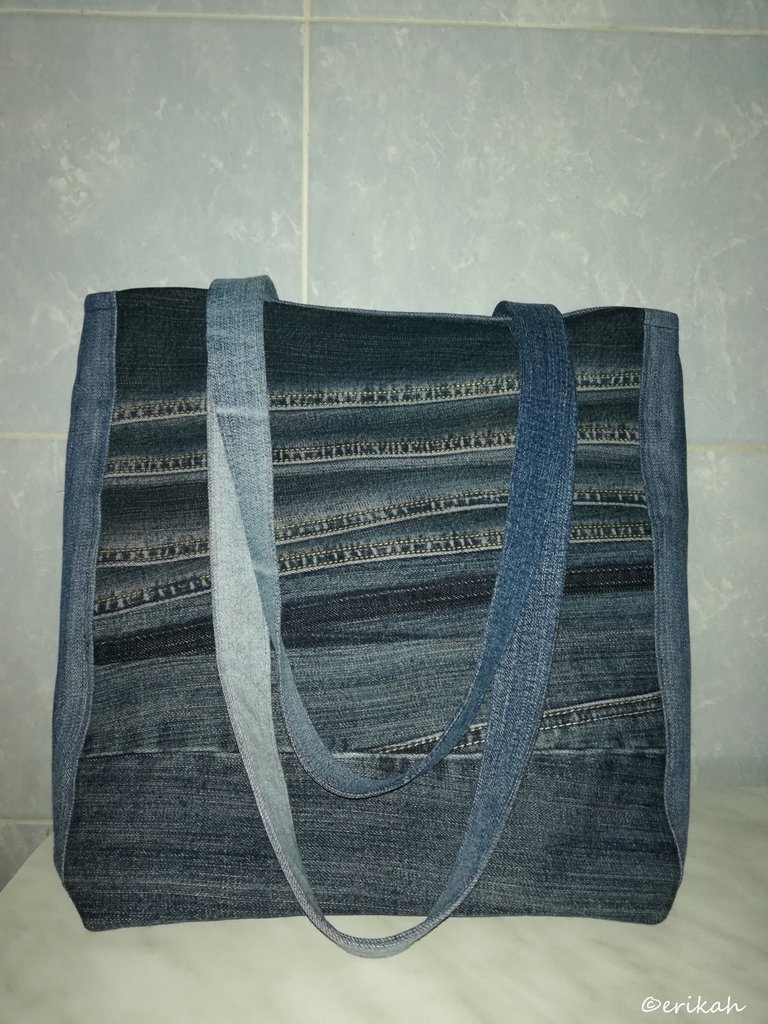 Fabrics
These pieces were of a pair of jeans I used for a nice backpack not long ago and I kept these as I knew it would be great for another project.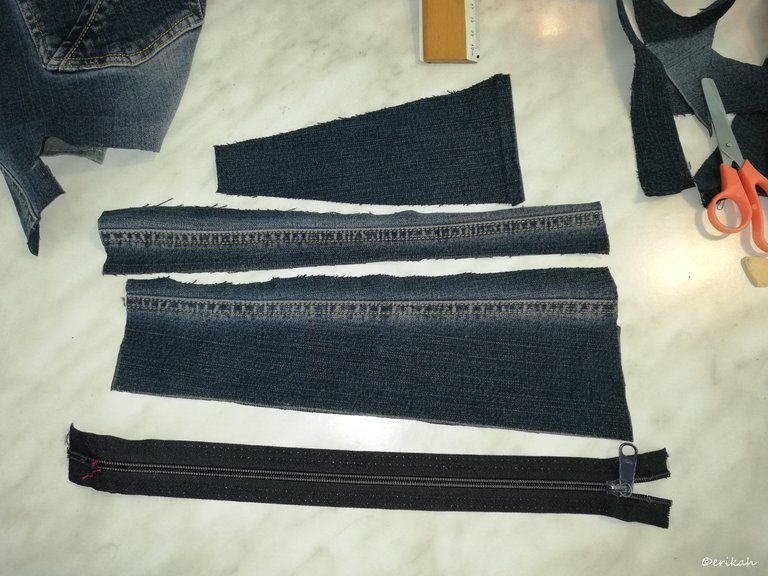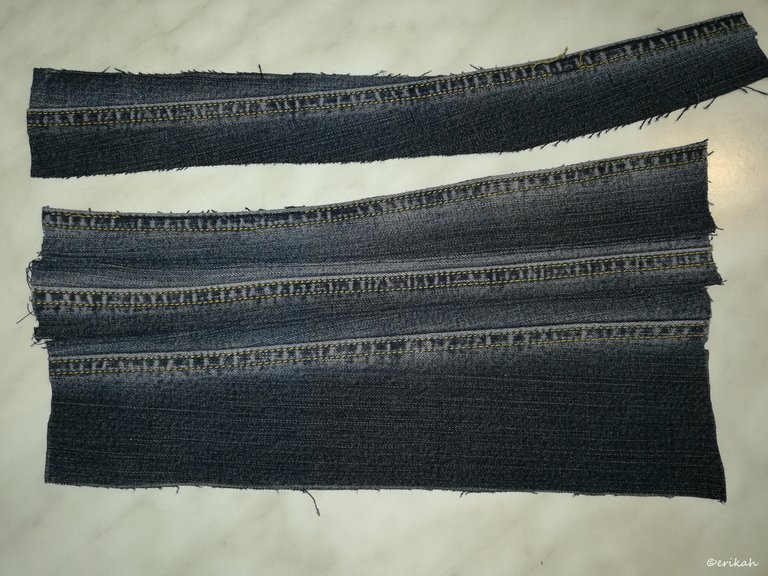 Method
Sewing together the pieces, one by one, I got to this piece.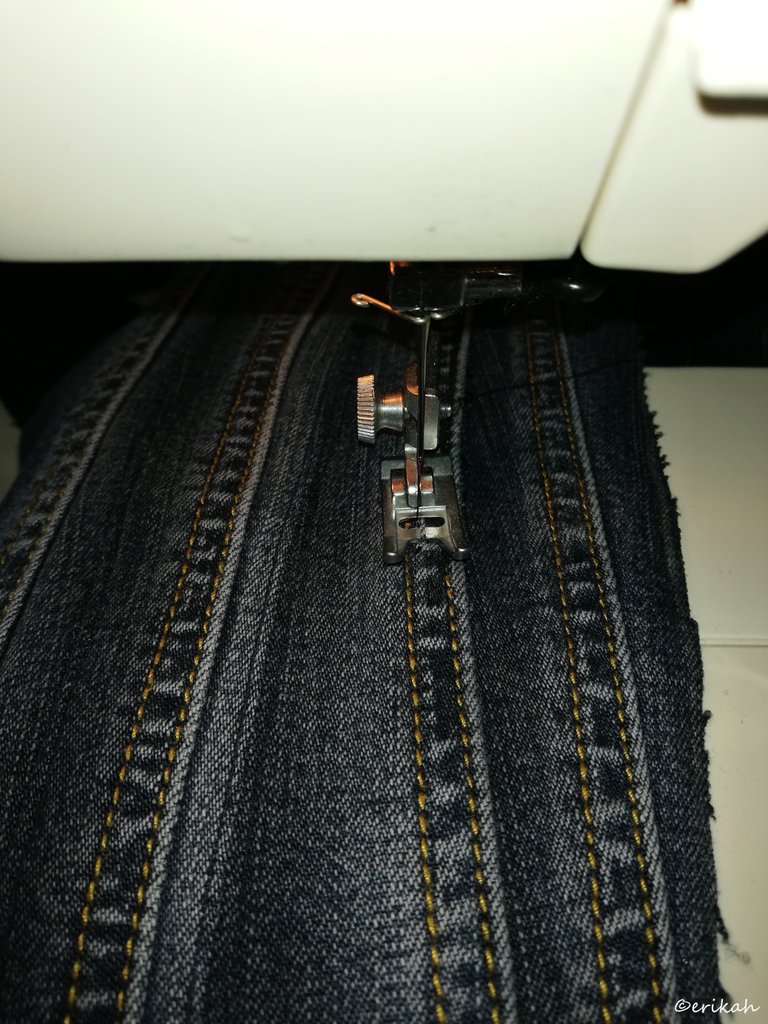 Up until now these original sewing lines hasn't been important for me as I can't recreate them with my sewing machine, so the best thing for me has been to take out the stitches and use the fabric as it is.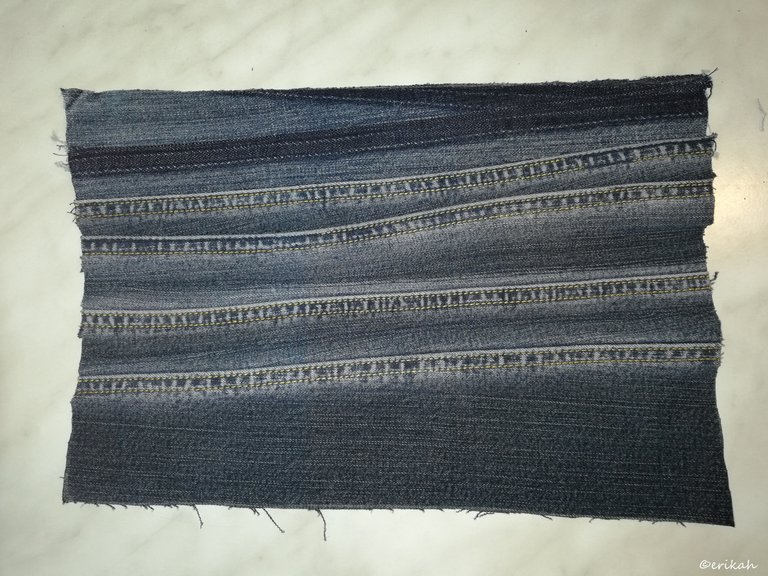 I got to this point and realized it's not worth to use this nice piece on a cosmetic bag, as it could be turned into a nice shoulder bag.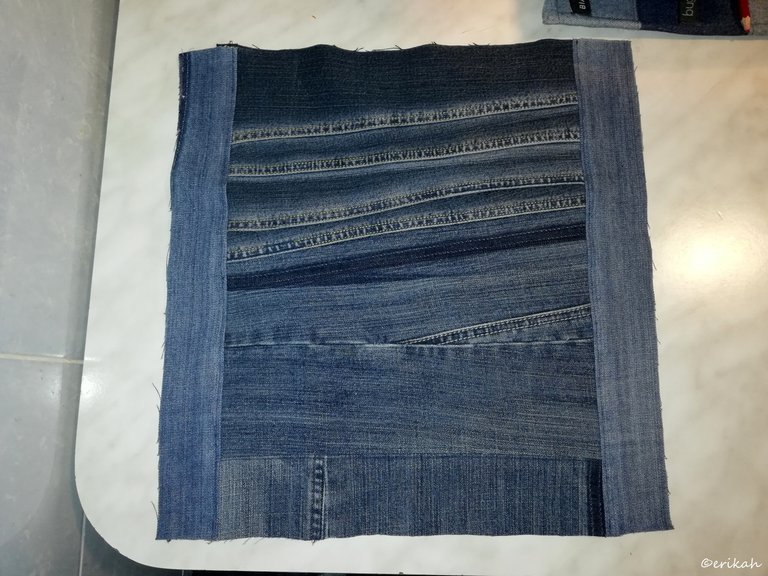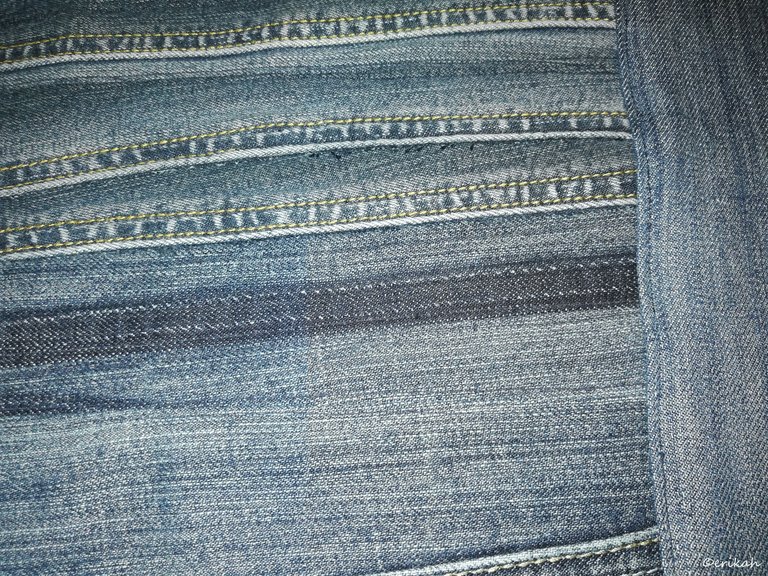 After adding more fabric to it, I got this piece of 40cm x 40cm. As you can see, the sides are of a different color, which makes it more interesting.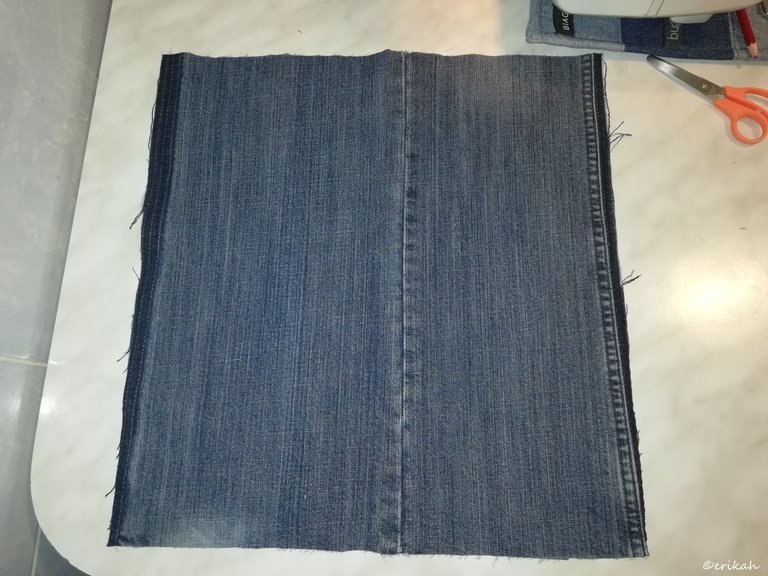 The back is plain and simple, cur out of the leg of the jeans.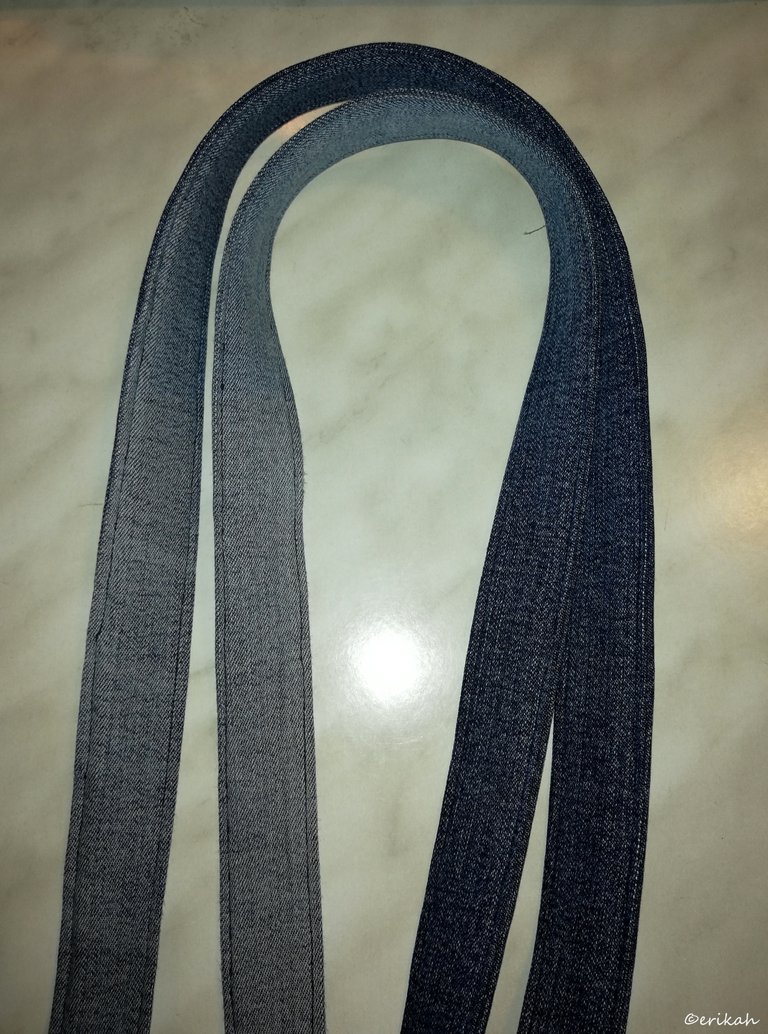 The carry straps are 70cm x 7.5cm, which in the end makes them 2.5cm wide, the perfect size for these kinds of bags. One end is a bit lighter as the jeans was more worn on the end, which for me is not a problem, makes the bag more interesting.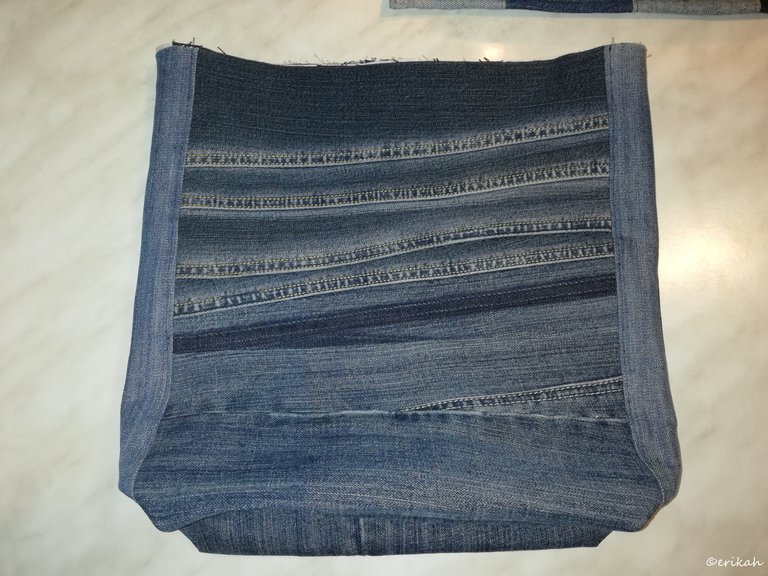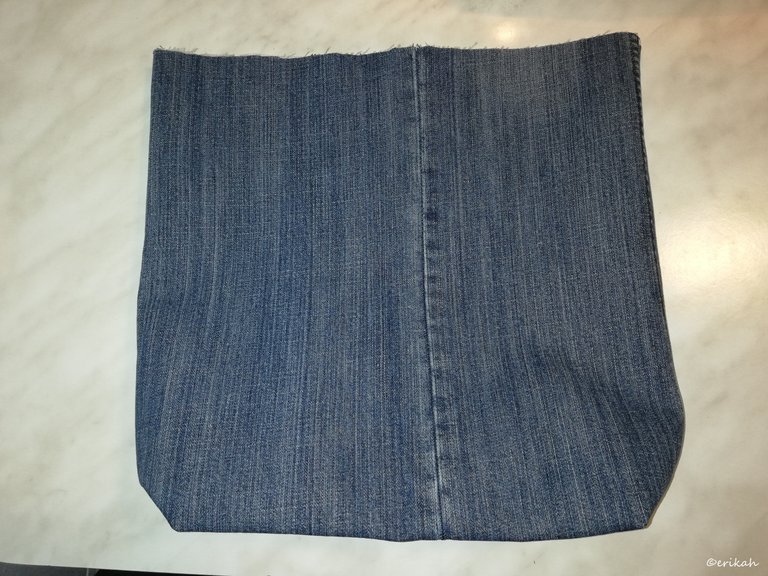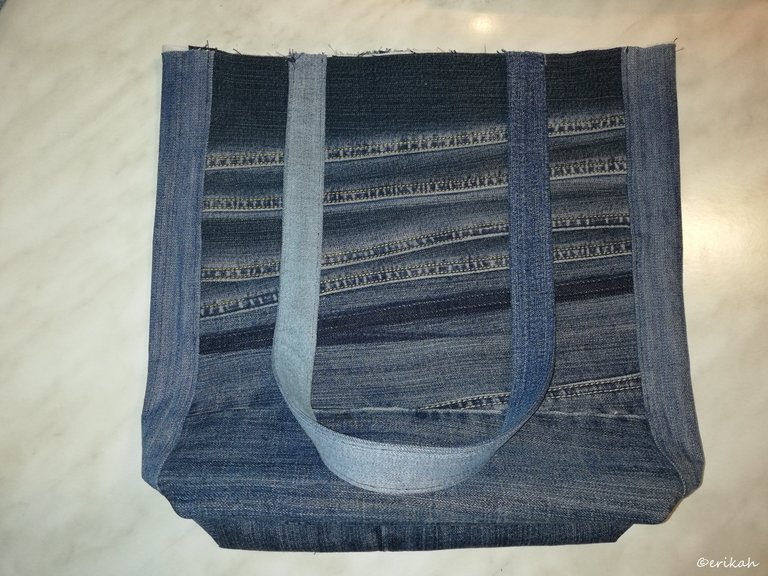 This is how it looked like after I sewed the front and back together. I actually like how the strap is getting lighter on one side.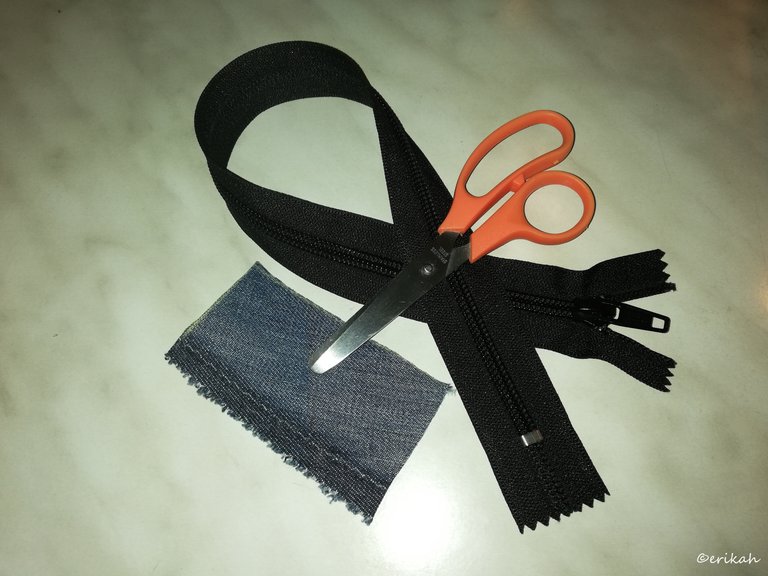 Zipper
For this one I used a 40cm black zipper, the end of which had to be covered. For that I uses a 4.5cm x 9cm denim piece.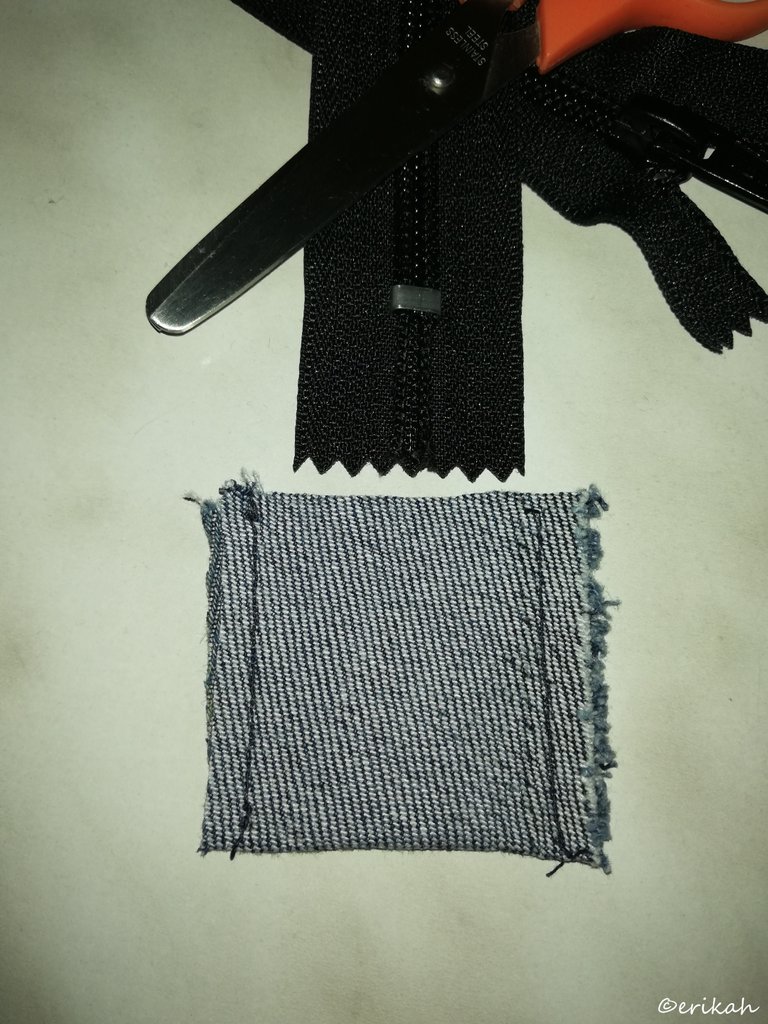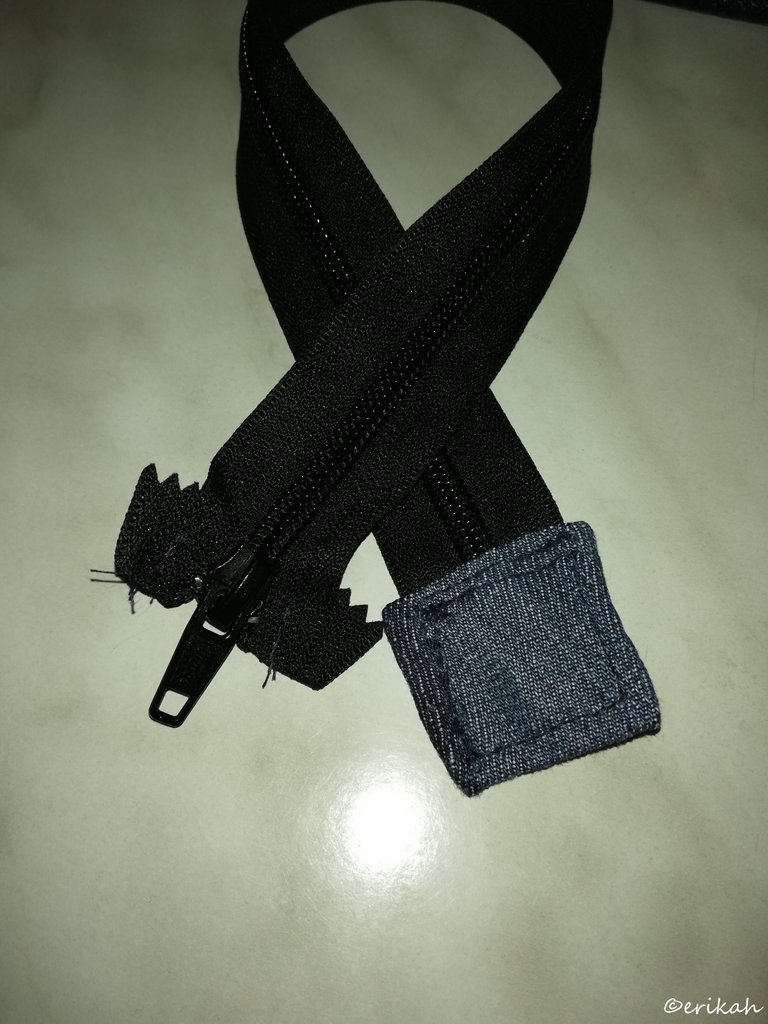 Sewed the sides on the wrong side, turned inside out and covered the end of the zipper with it. I'm not very proud of the quality, the sewing could have been nicer but can't change it now. Better luck next time or do a better work.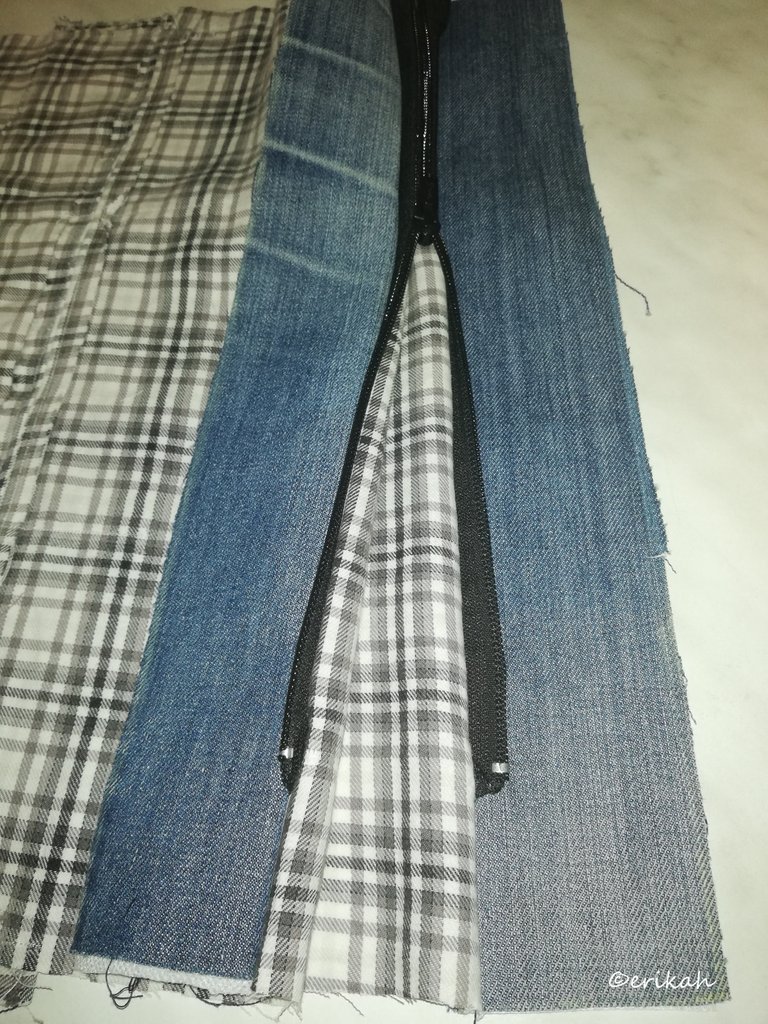 Then I applied the zipper and the two denim pieces to the lining.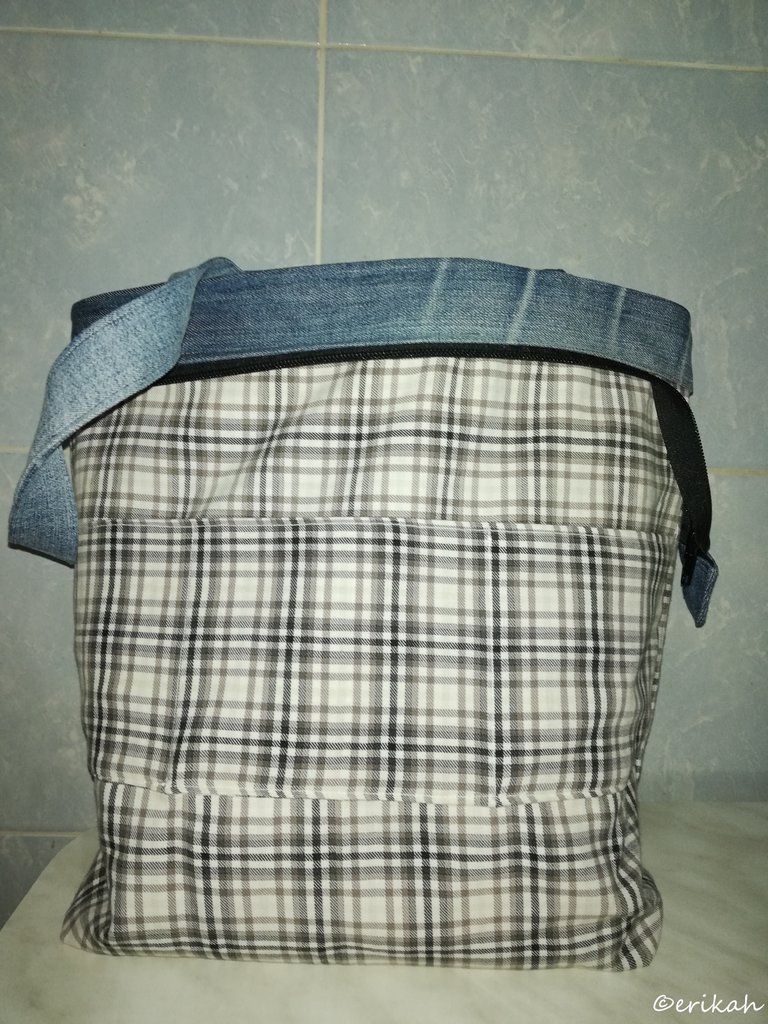 Lining
As lining I used a checkered shirt and made 3 pockets, so whoever the owner of this bag may be, have plenty of storage space.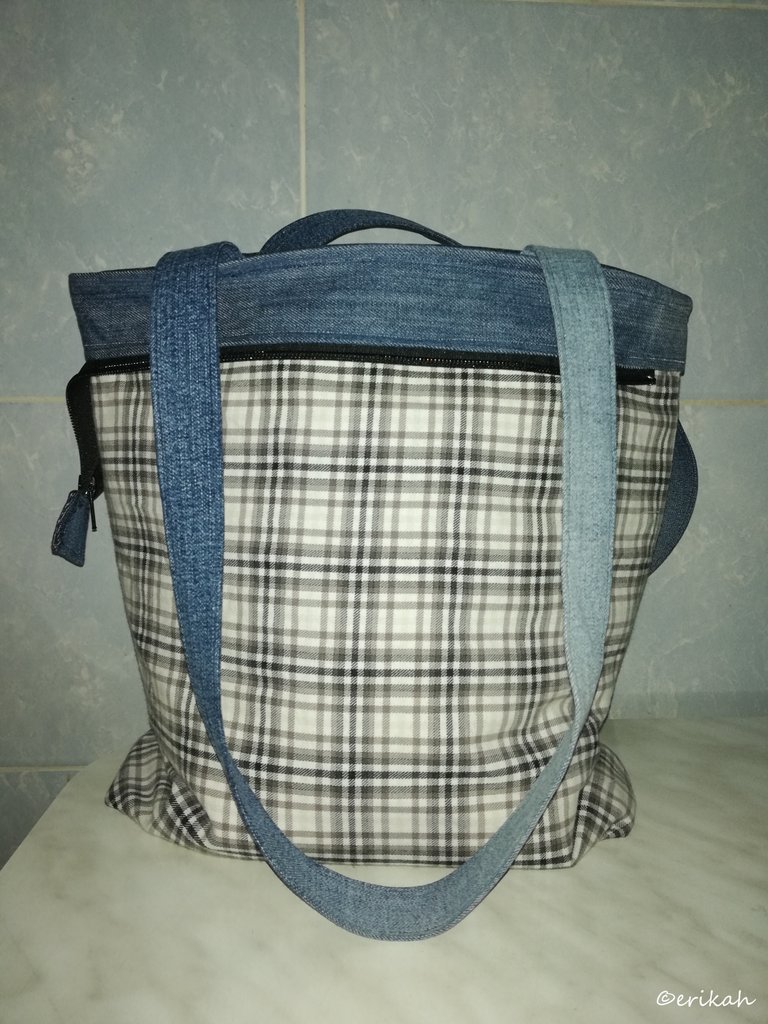 The other side of the lining is simple, has no pocket. I usually make four pockets, but in this case the shirt had no original pocket and I forgot to make one for this side to be honest, so it has only three pockets.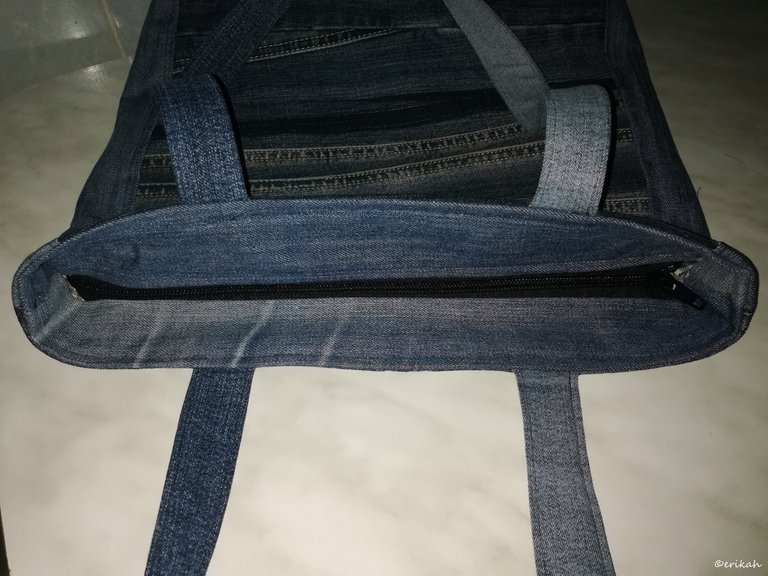 I really love this bag, was thinking of keeping it but then again, I love all the begs and can't keep them all, so I'm going to sell it. There's another one ready, a very interesting one, that I'm going to post after the hardfork.
Please feel free to check out my Etsy store.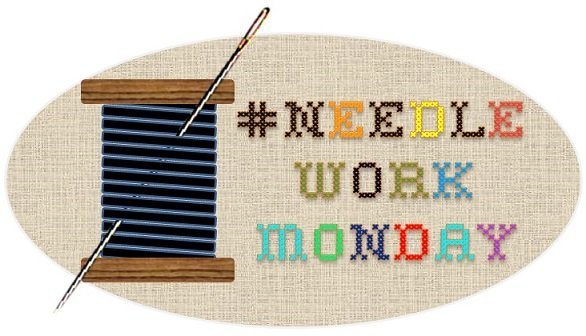 source
#NeedleWorkMonday founder: @crosheille
Hostesses (admins): @muscara, @shanibeer and @marblely

Check out my latest sewing posts: