After weeks of missing #needleworkmonday and posting on other days, today I'm here, participating in the event hosted by these lovely ladies @crosheille, @muscara, @shanibeer and @marblely.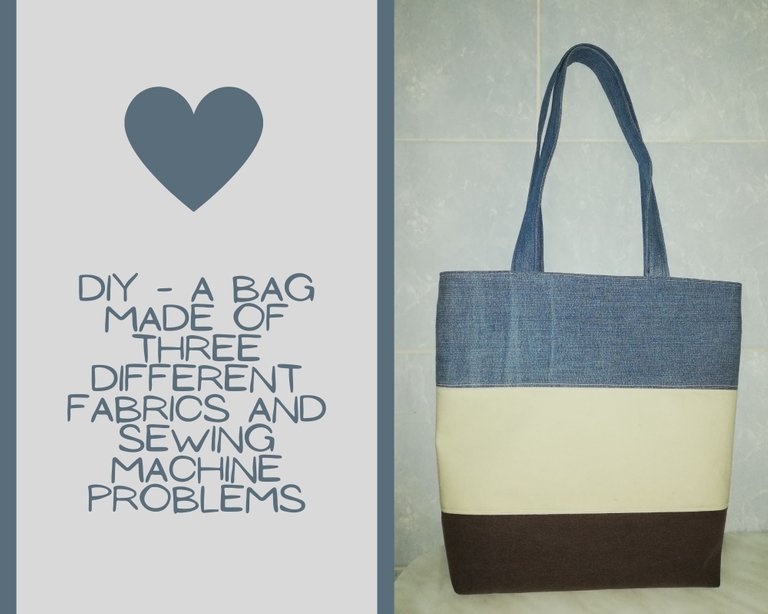 I'm thinking of the holiday season and working to have a few bags ready for Christmas. It's good to be prepared and not behind your schedule. You never know what is going to come and you end up unprepared and miss the season, the big opportunity. After Christmas budgets will be tight or totally empty, so now is the time.
I'm working mostly with denim, every shade of blue as that's the most common I can put my hand on but occasionally I come across some colored denim or other good quality fabric that fits my need. So I thought let's create bags for those who don't want denim.
This bag is pretty simple and still looks good if you ask me.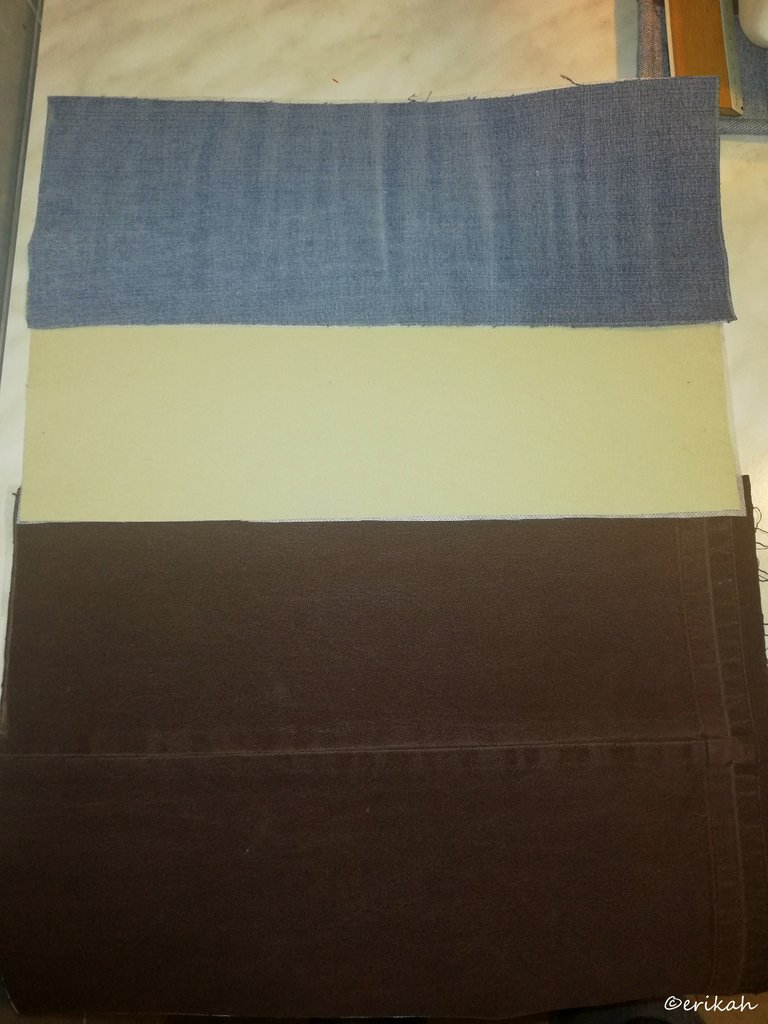 Fabrics
These are the fabrics I've selected for this particular bag. The upper one is still denim, but it's light and I believe goes well with the rest of the fabrics.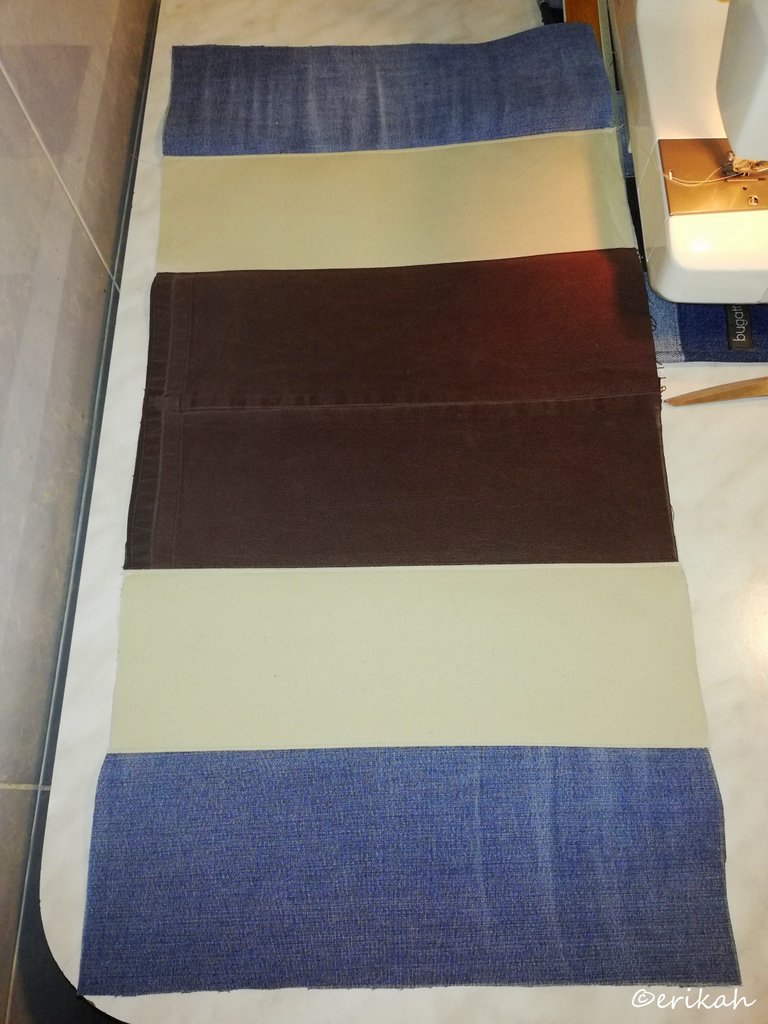 Each piece is 14cm x 38xm, except for the brown one. That has been cut out in one piece (not two), so it's 26cm x 38xm. What you see on the photo above is all the pieces sewed together.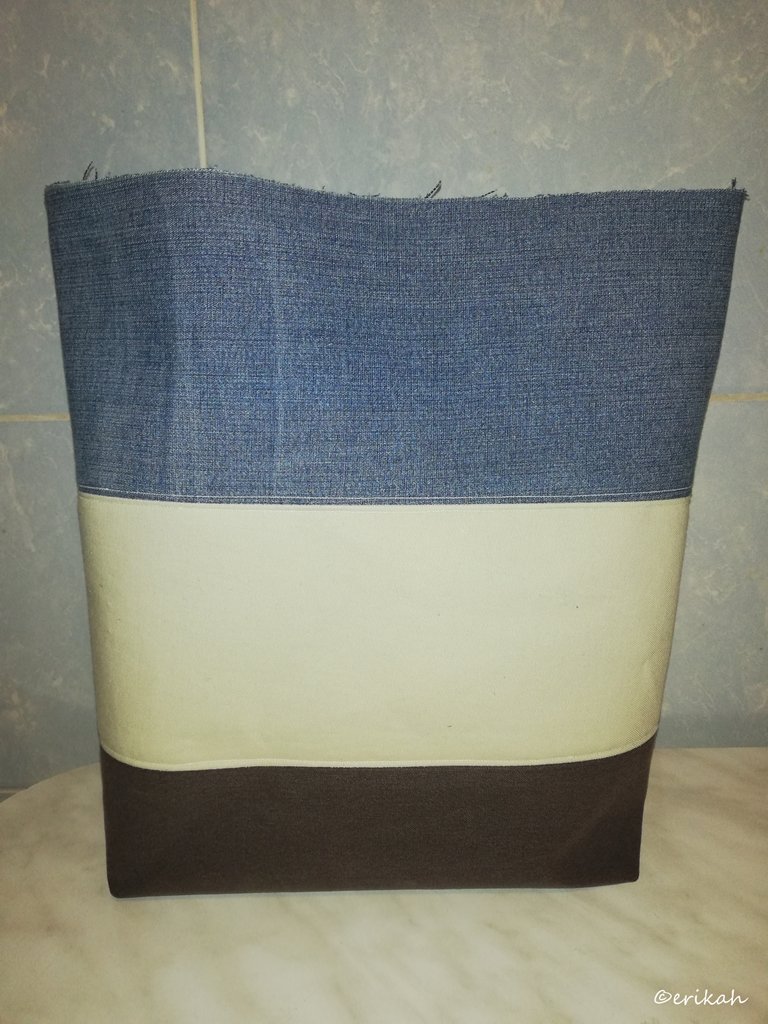 The corners are as usual, 5cm x 5cm, so after sewing the fabrics together and taking care of the corners, this is what I've got.
Working with equal sized stripes is always tricky, you need to be precise, make no mistakes as it shows and looks ugly.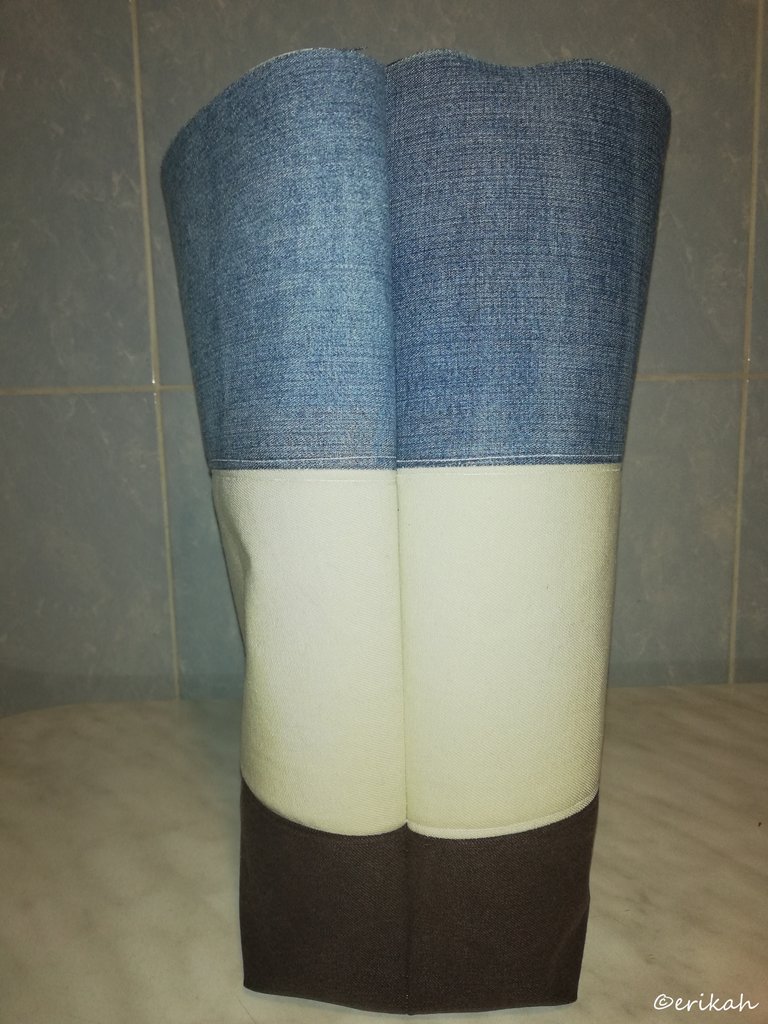 This is what I'm talking about. There is a couple of millimeters difference here, but I don't think that's such a big problem. Let's hope not.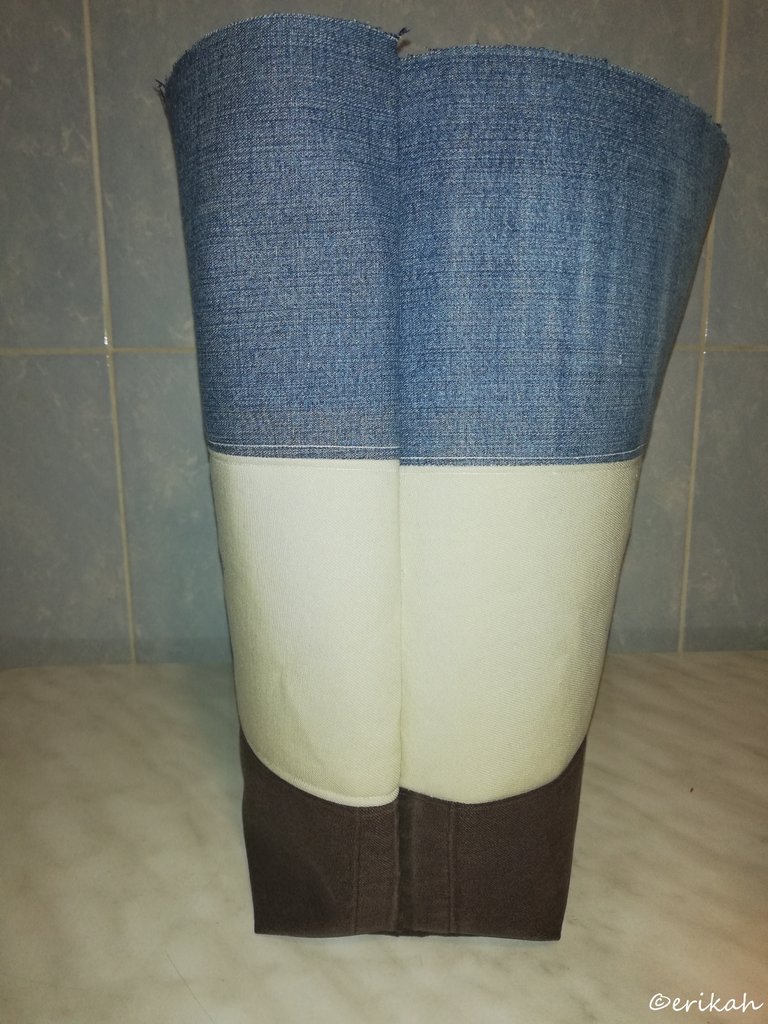 This is the other side, not as good as the other one as there is a few millimeters difference here. However, I'm not worried.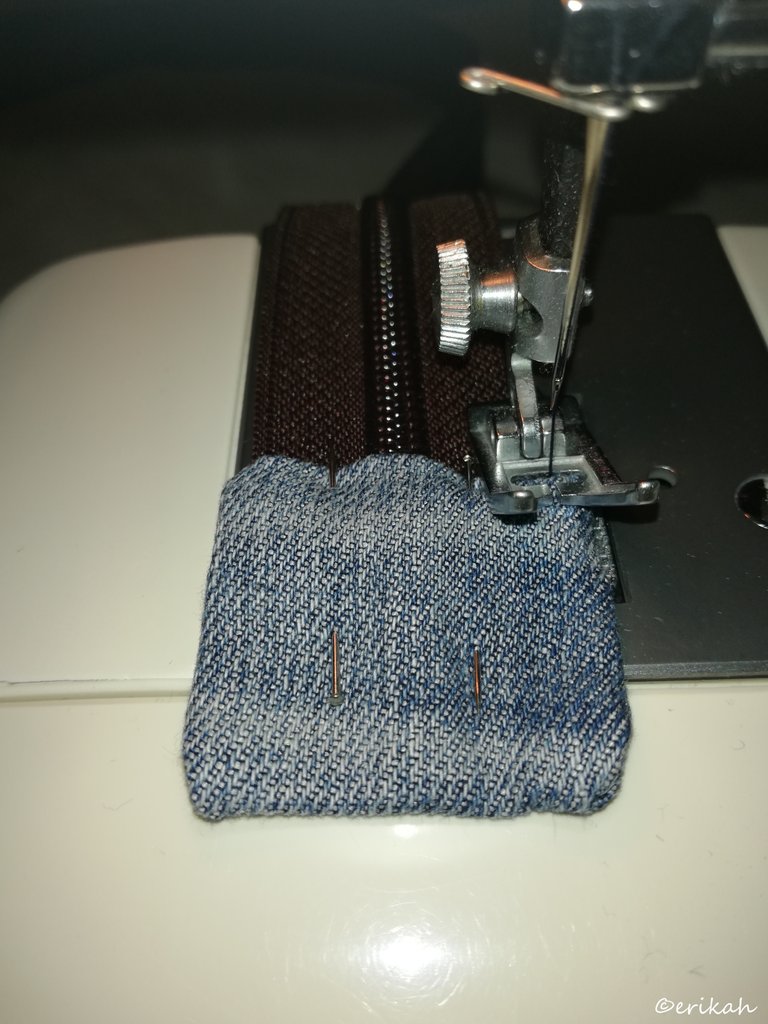 Zipper
Zippers are still scary, you need to work carefully with them to get the best result and as I don't have that special zipper presser foot, I need to be careful.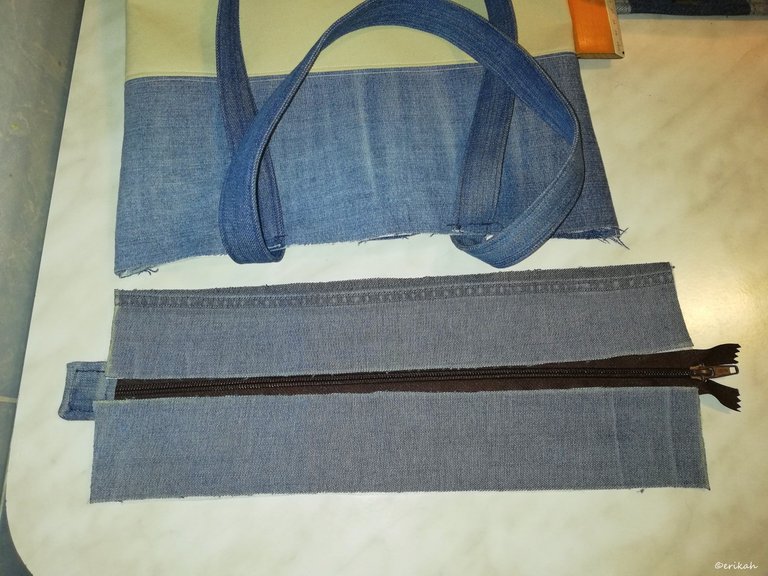 Here I'm using a 40cm long brown zipper. The thing is the supply store that is next to me (lucky me) has only black and brown 40cm zippers, but for this brown is perfect. On the photo I was trying to hide the end of the zipper, with a 4cm x 9cm denim fabric.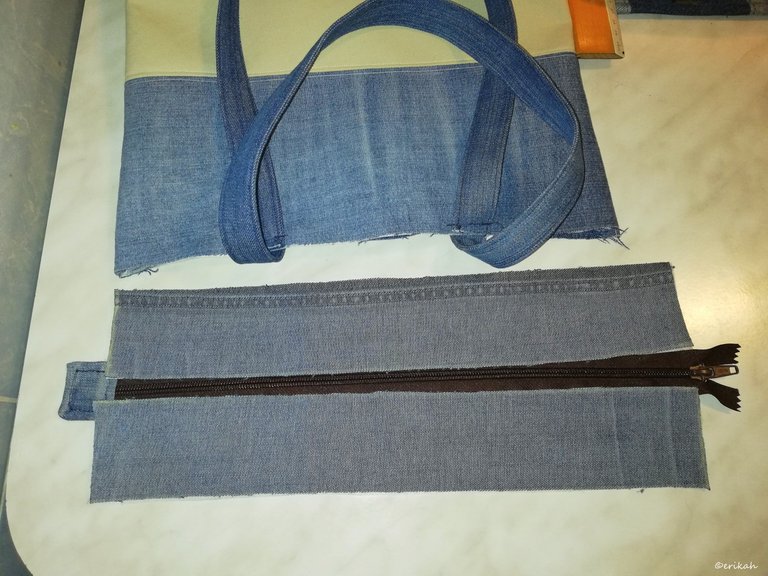 The fabric that covers the zipper is a bit lighter than the other denim pieces as it's from a different jeans, but goes well with the other color, even though it doesn't seem that way on the photo.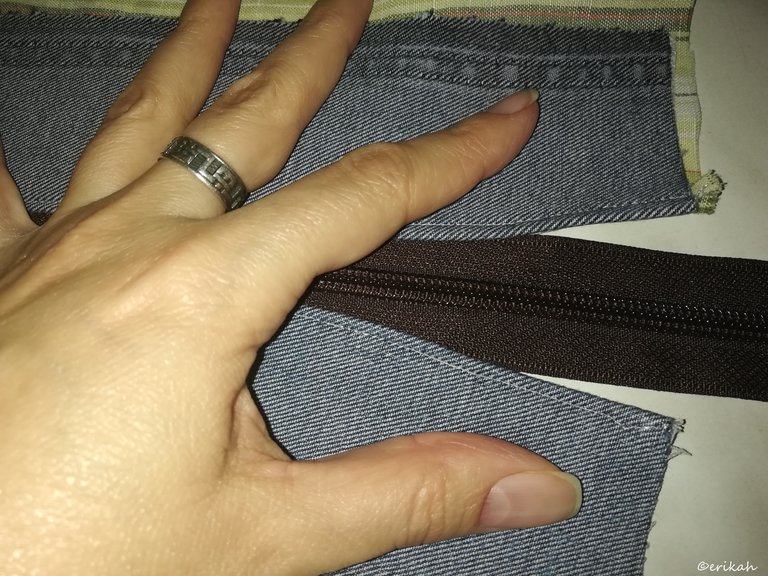 With this design I have to leave a 4.5cm space on each end, so the sipper can be used. That is tricky and difficult at times as the sides need to match. I'm having problems with it most of the times, but this time I have almost got it right. There's a slight difference between the two, but it's not the end of the world.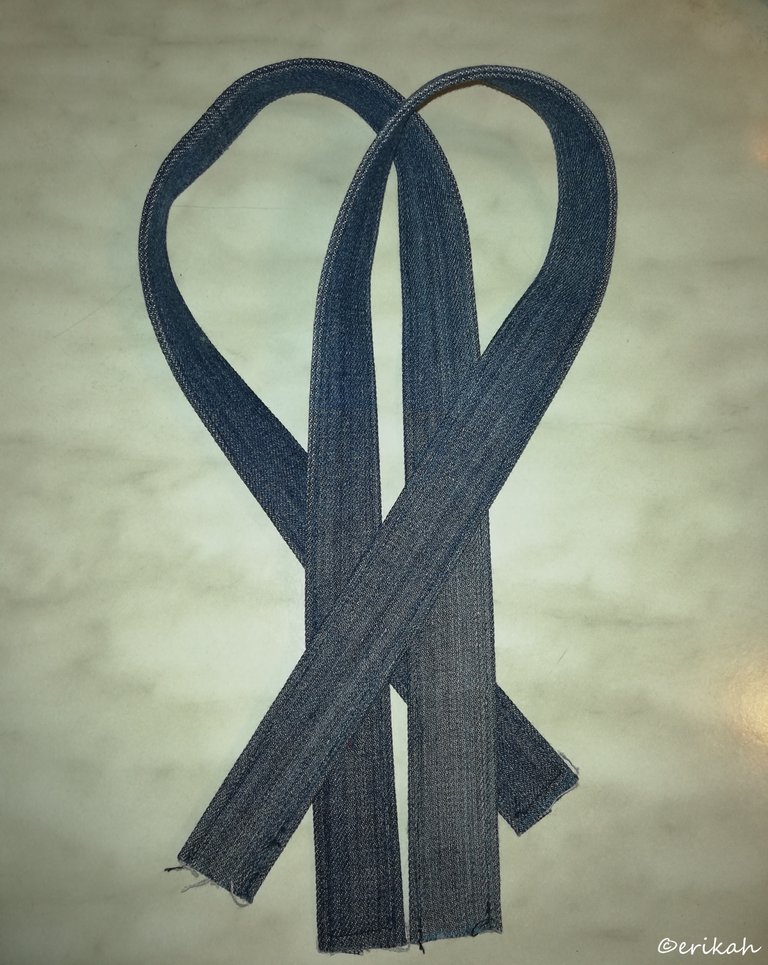 Straps
In my last post I wrote about how the 60cm long straps proved to be short. For this project however those were just perfect.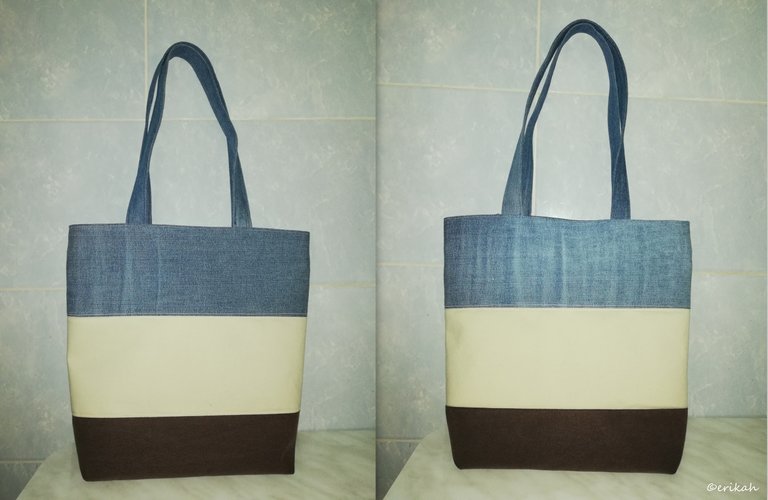 The Bag
The advantage of this bag is that you can use both sides equally.

Sewing Machine Problems
As I've mentioned before, my sewing machine is not new, got it from Germany and it's second hand. Unfortunately I don't have any instructions with it, so I had to figure everything out by myself.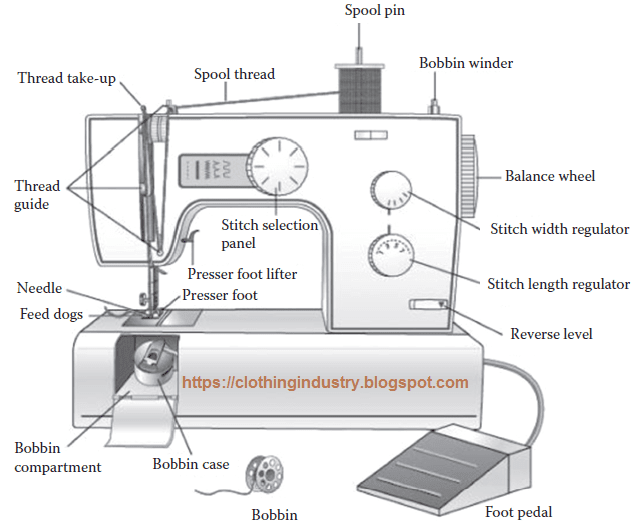 source
Apparently I had a problem with the feed dogs, as that part should be a few millimeter higher than metal plate from which it stands out. Mine hasn't been, so there has been too much space between the press foot and the feed dogs.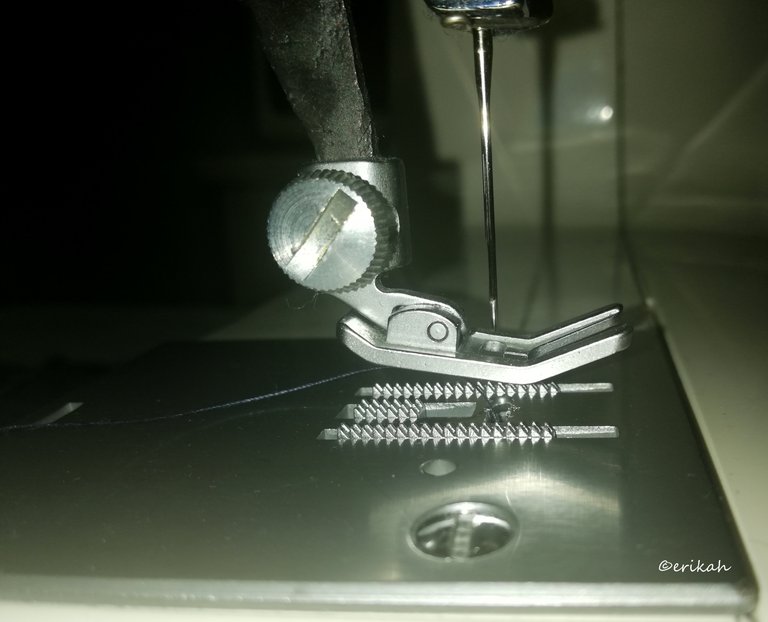 Now it's fixed, as you can see, those teeth are clearly higher.
There seem to be another problem, it looks like the stitch length regulator is not working properly either, but that remains to be seen.
My sister in law has helped me with these problems and has shown me a few things, so I should be able to do better from now on. I'll keep you updated on that next time. Till then, wish me luck!
Please feel free to check out my Etsy store.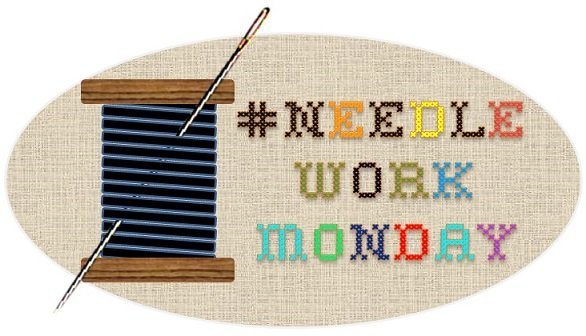 source
#NeedleWorkMonday founder: @crosheille
Hostesses (admins): @muscara, @shanibeer and @marblely

Check out my latest sewing posts: