After so many bags, I thought it's time to diversify my portfolio and start creating new things, small things for Christmas. There's still a few months to go but one must be ready in time and for me it's time to work hard now and be ready till the beginning of December. I've been looking at Christmas decorations made of denim on different media platforms and decided to try creating a few.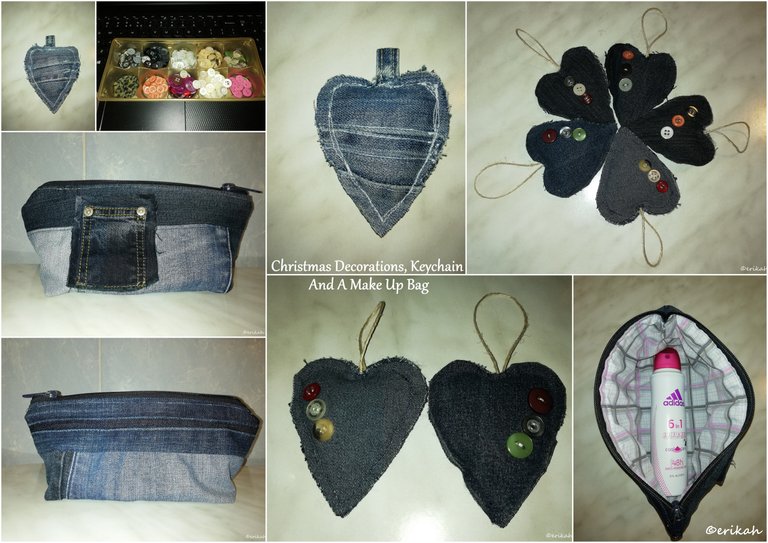 While I love the old, traditional ones made of glass and various other materials, those break easily and you have to replace a few every year, which can cost you quite a lot.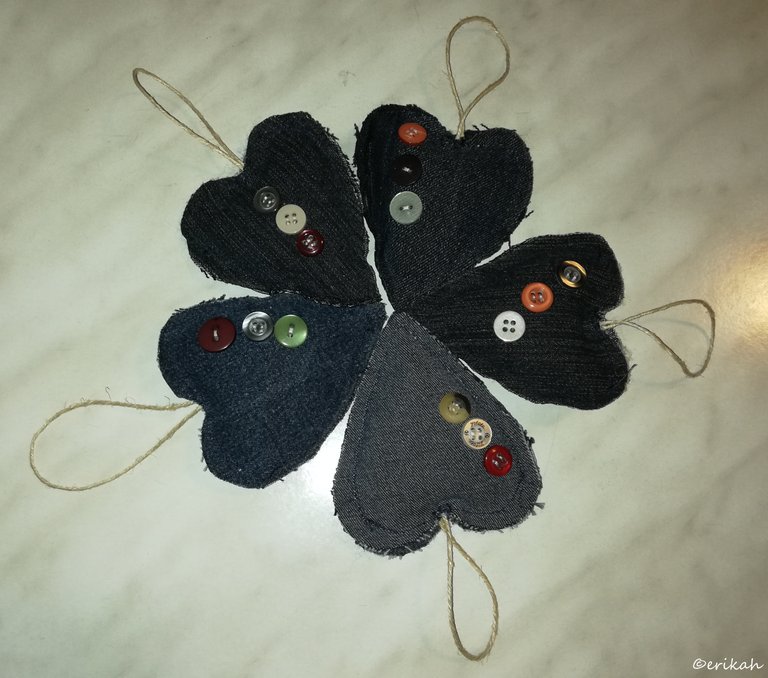 Christmas Hearts
I thought I'd start with some cute hearts, as that's the easiest for me.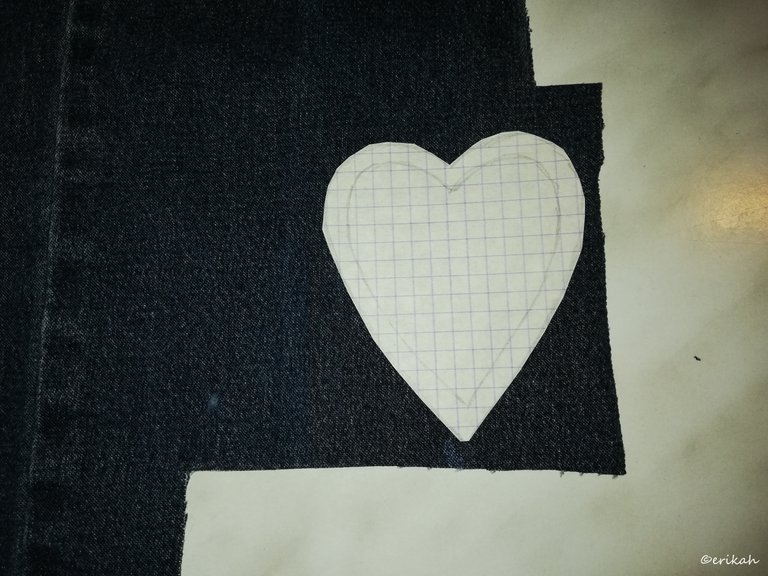 Size: 8xm x 7cm.
First I have created a stencil (very hard work 😁) and then cut out the hearts.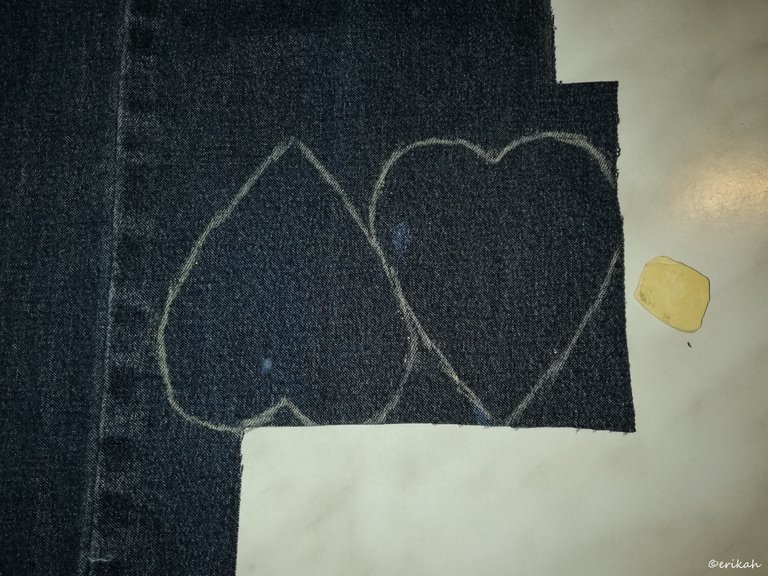 Because I'm in the upcycling business to stop waste, you can see how I maximize fabric use. I see videos where they are wasting fabric all the time, which is disappointing to say the least.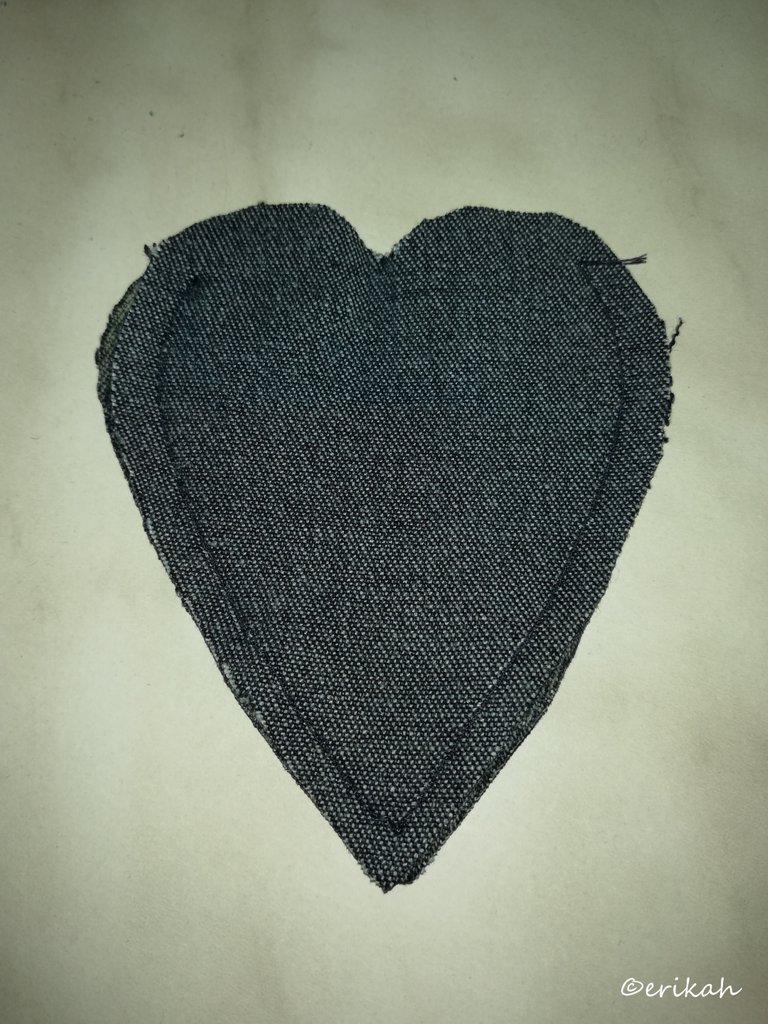 My intention was to turn this inside out and use the right side of the jeans but after doing that, the heart looked very bad, so plan B was t use this side.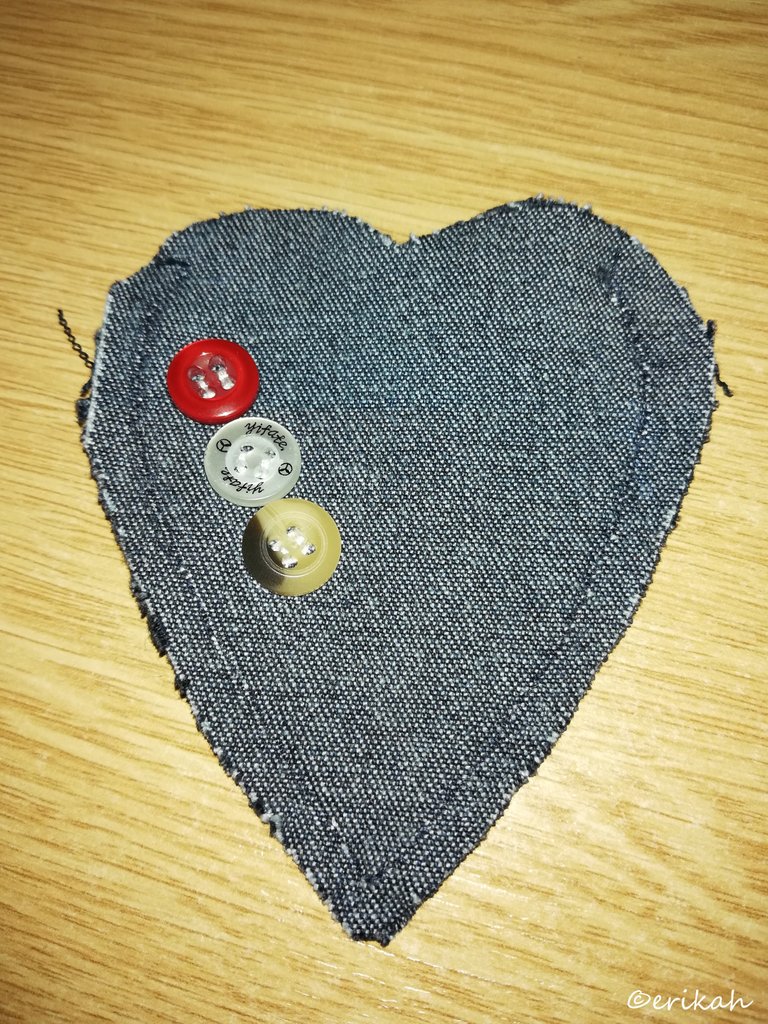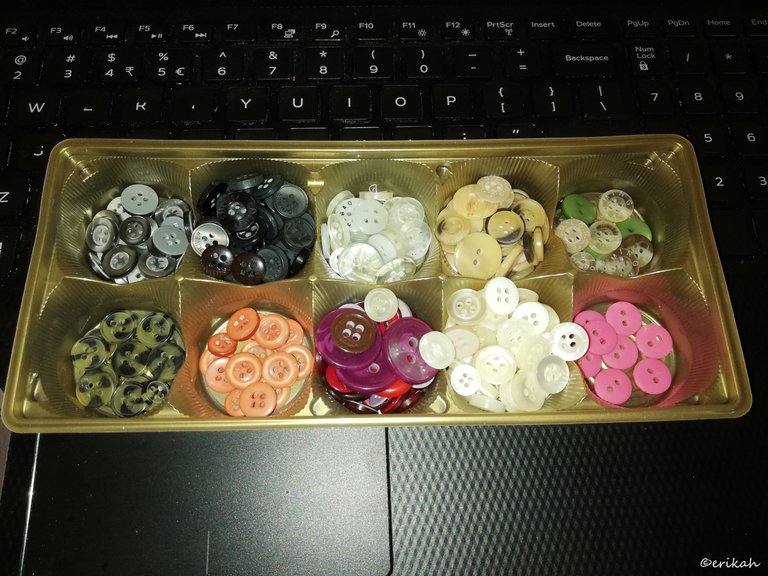 To make it more interesting, I thought I'd use these cute buttons. The truth is I've been saving these for a while. Any shirt (long sleeve shirt) has around 11 buttons and I could not throw them away as I knew there come a day when I can use them. This is the time to use them, so I chose three random colors and sewed them on the heart.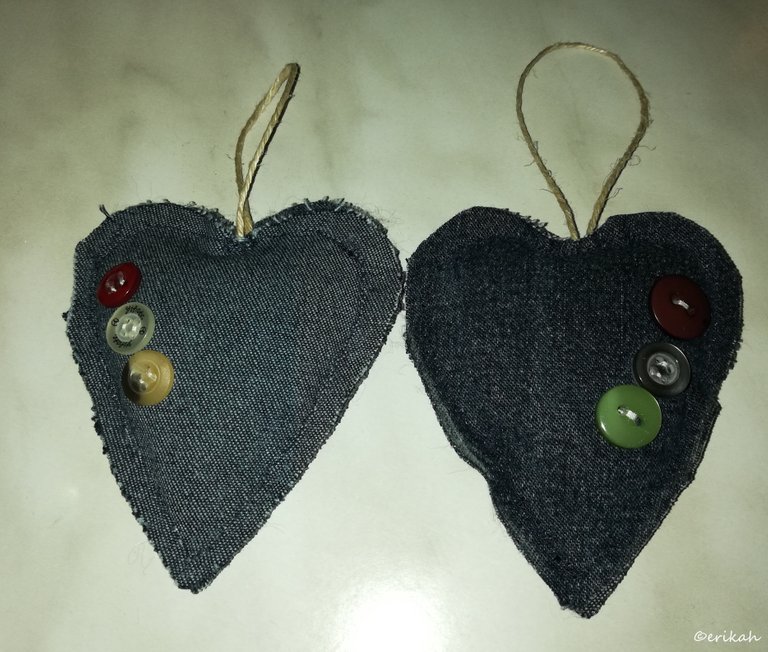 The filling was a bit of a struggle. At first I though of using the cutoffs of the shirts I'm using for lining, but that wasn't looking good, so I chose cotton wool, which is perfect for the job. For the hanger I used a simple cord.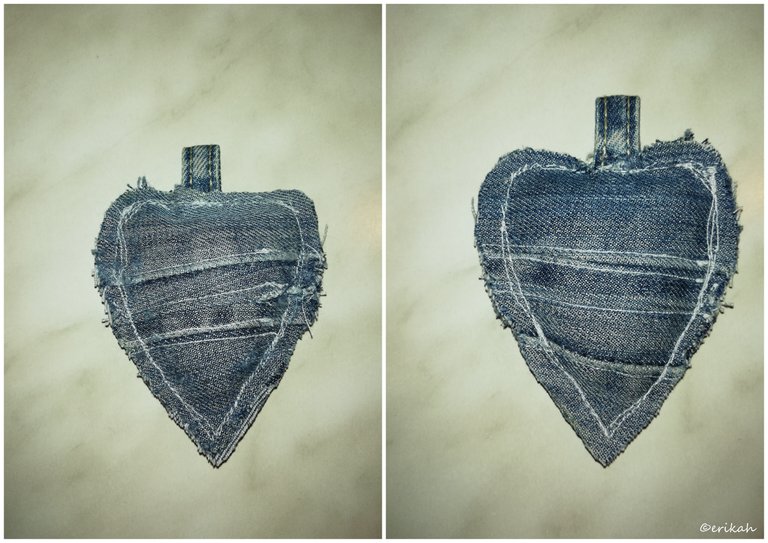 Key Chain
This time I wanted something very different, something hippie, hobo style. I thought I'd merge a few pieces of denim to get a nice, ragged look.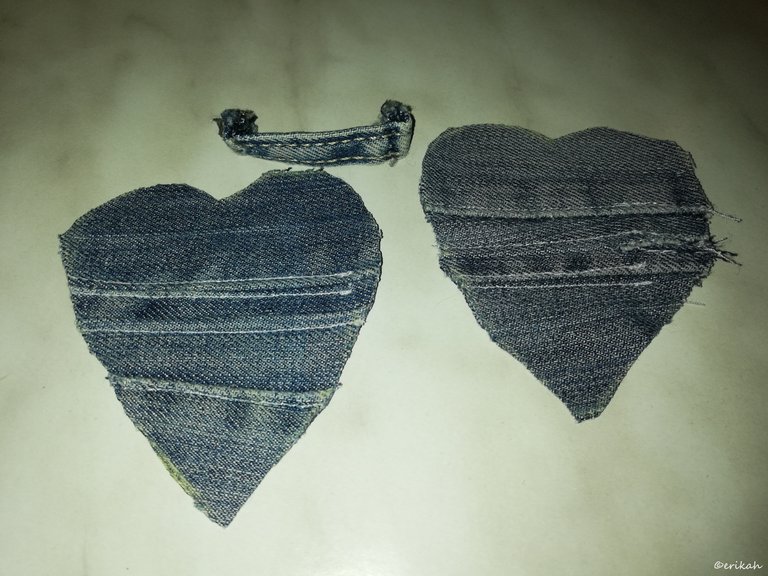 Size: 8xm x 7cm.
I know, the shape of the hearts look awful, but believe me, that's going to be corrected later. For the ring part I was thinking of using the belt part of the jeans, which I've been saving as well for awhile. The sewing is done with white thread to be more interesting and more hippie looking. One I even made it like it has been torn and sewed again.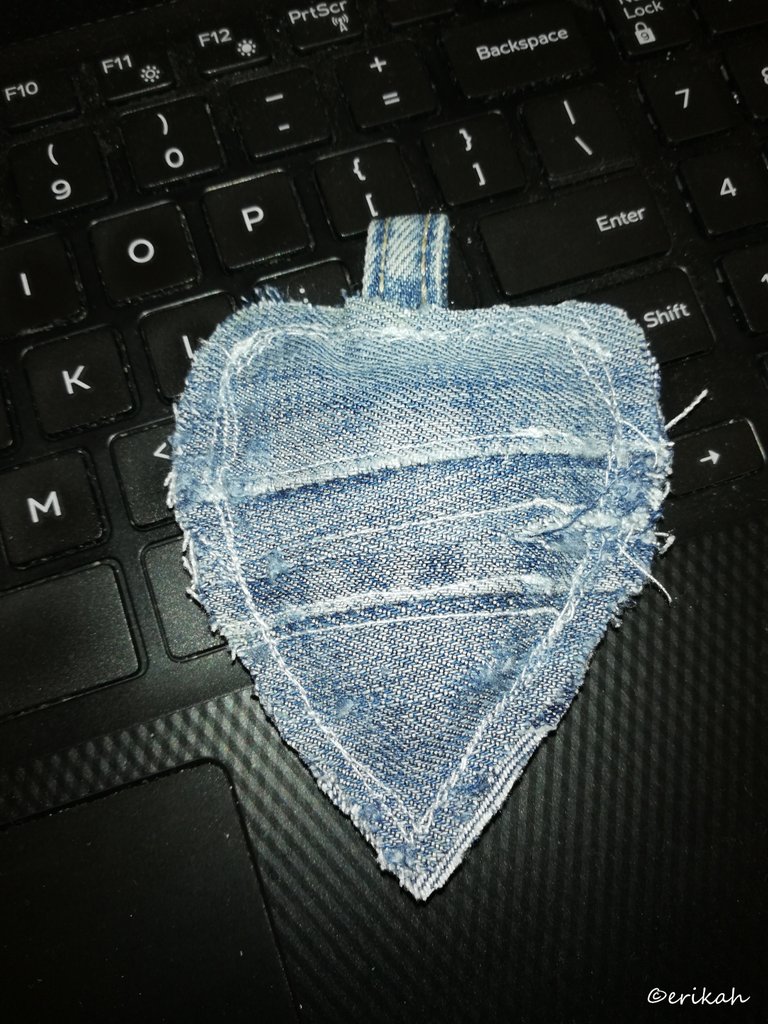 To make it more hippie looking, the swing I've done is not symmetric, I made a few wanted mistakes here and there plus I let the thread to hang. There's still a ring needed here. I need to go to the shop to see what I can get.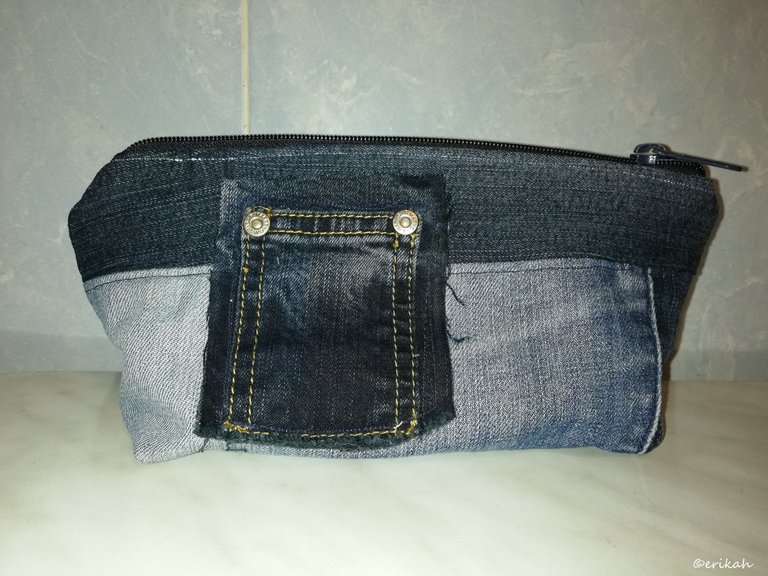 Make-Up Bag
For the make-up bag I also wanted something unusual, colorful, unconventional if I can say that, so I thought mixing light with dark would be a good option.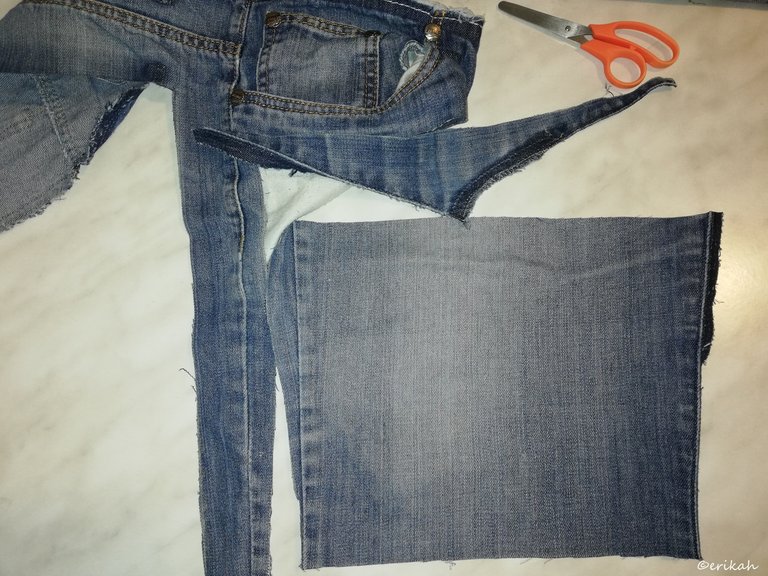 This one is made of 99% recycled materials, only the thread is new, even the zipper is recycped.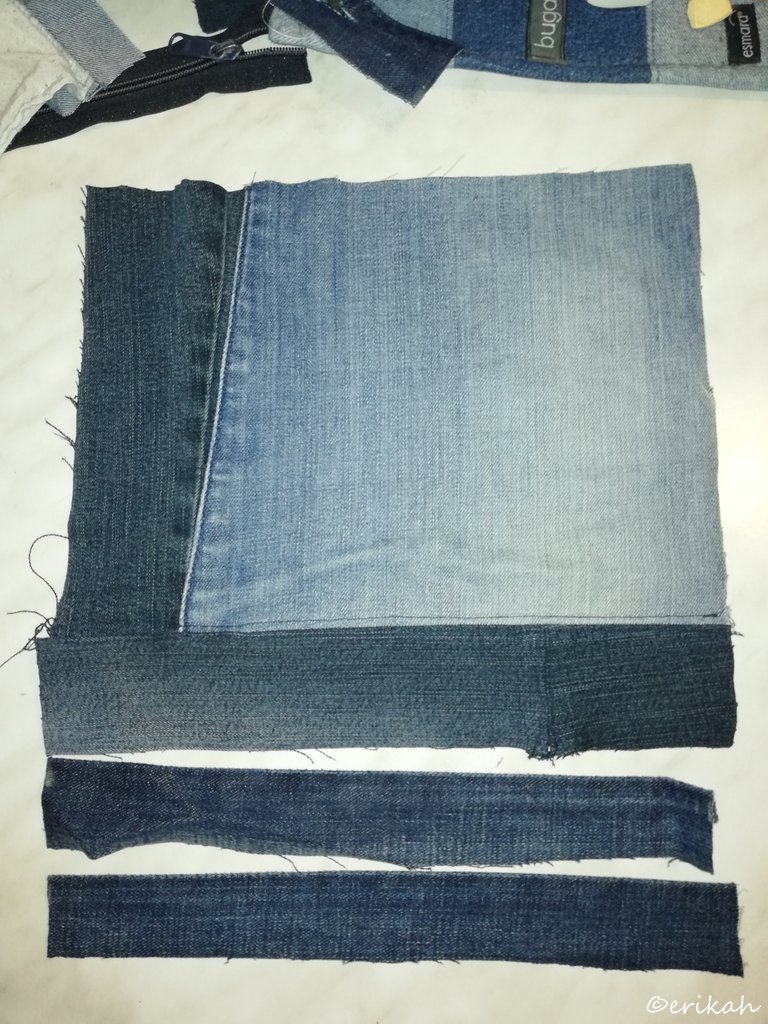 To make it more hippie, I thought I'd use this pocket, which is the small pocket of the real pocket of the jeans 😁 Wow, I really said that, didn't I? Well, you know what I mean, I bet you can recognize the pocket.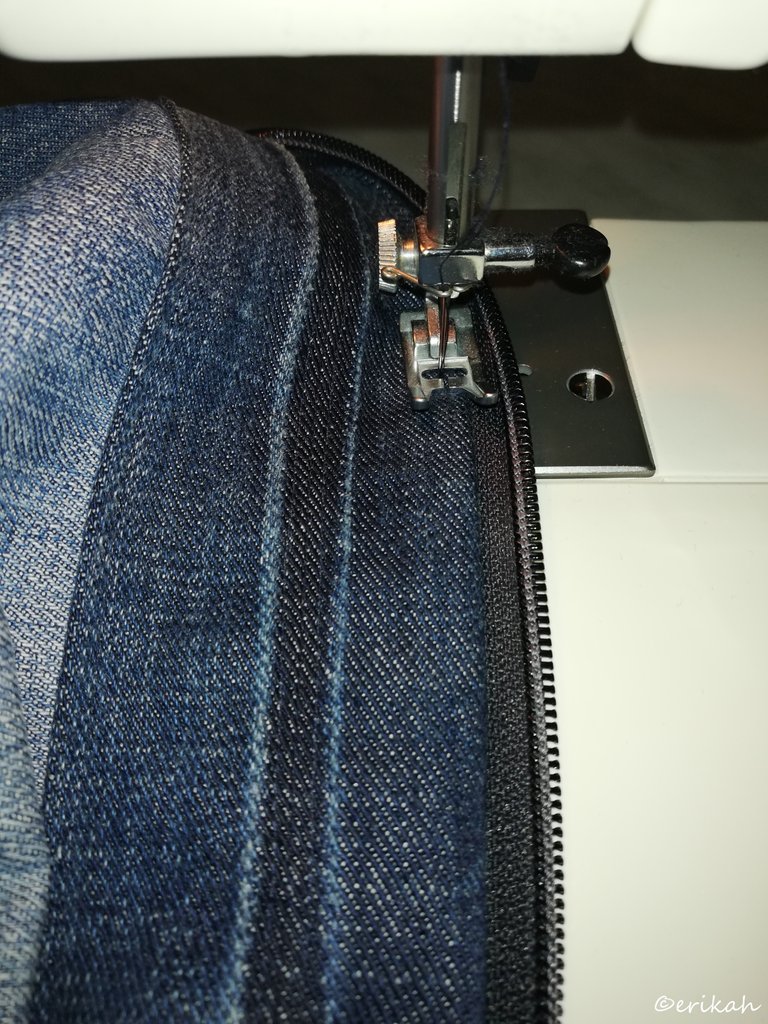 Because of the size of the bag, I had some difficulties doing the zipper, but found the way to do it right.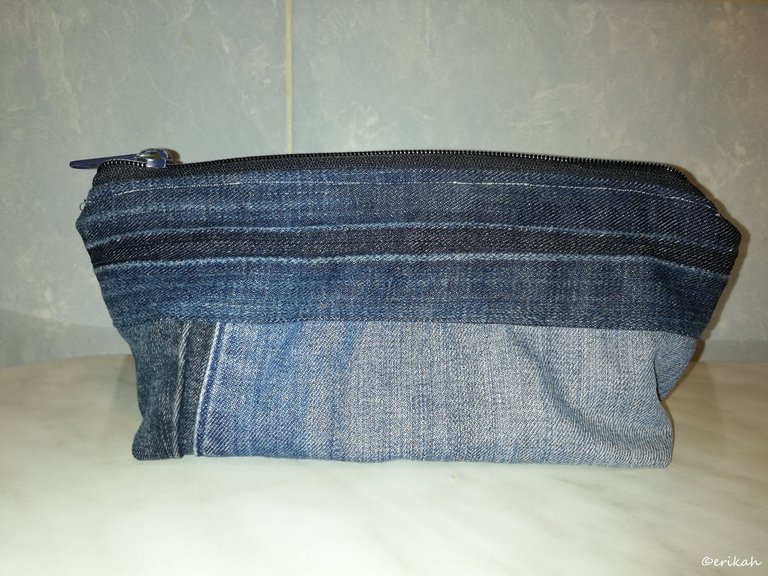 The size of the bag is 24cm x 11cm x 8cm.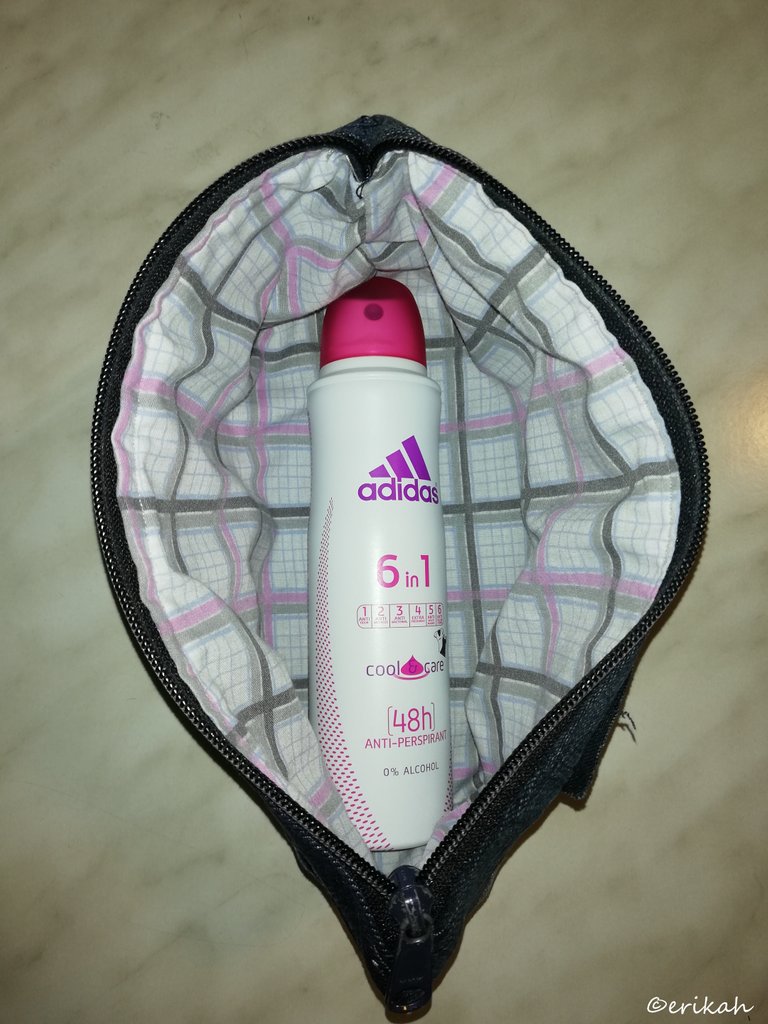 It's pretty big for a make-up bag as a deodorant can fit in comfortably, plus the rest of the stuff a woman carry day by day. The lining is one of my favorites. This used to be a shirt and used the most of it for a bag, this is what it's left of it. Perfect for the job.
So what's your favorite from here? Christmas hearts? Key chain? Make-up bag?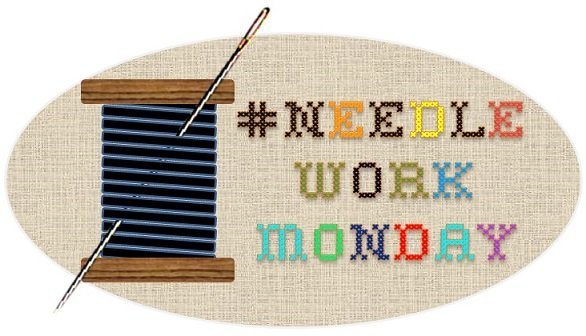 source
#NeedleWorkMonday founder: @crosheille
Hostesses (admins): @muscara, @shanibeer and @marblely

Please feel free to check out my Etsy store.
Check out my other sewing posts: