Today I'm going to show you a very unusual bag. This project has been in my mind for some time and have been collecting ingredients.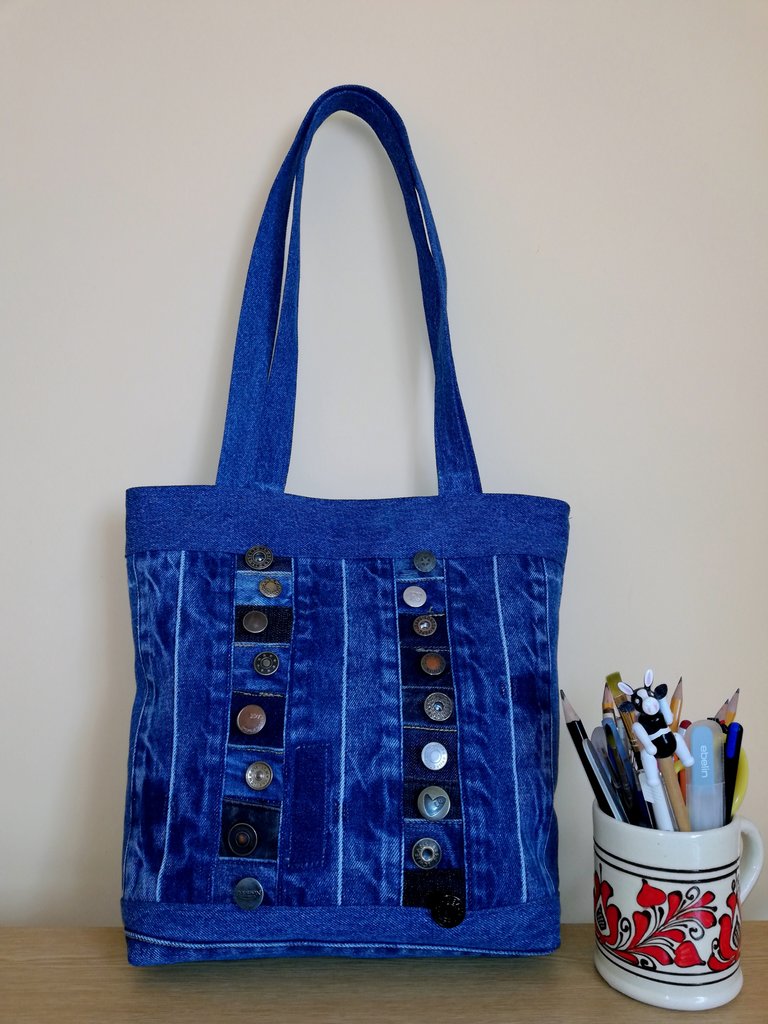 Before I started learning to sew, I watched a lot of videos, plus browsed Pinterest for ideas. Some of the bags I've seen there seemed easy to make, others I knew I have to learn a lot to be able to do them. However, I got a bunch of ideas and started think of a few designs of my own.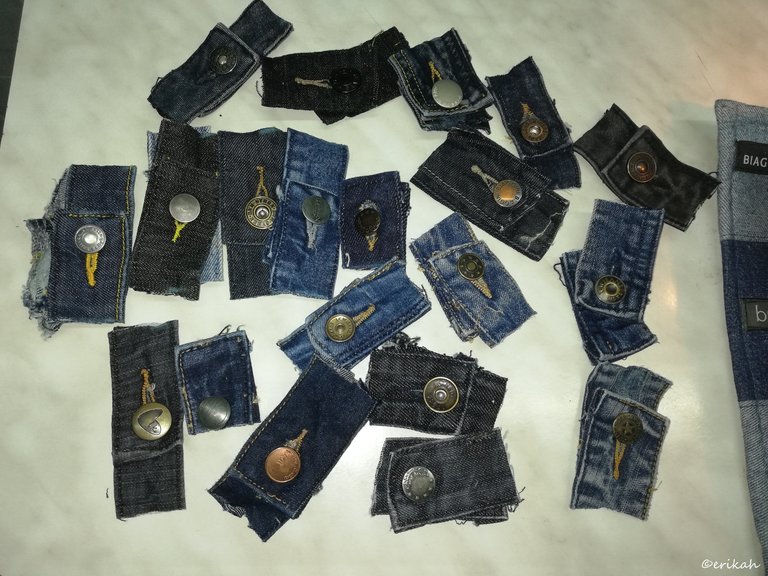 I've been saving these buttons for a bag and finally have had enough to start something with them.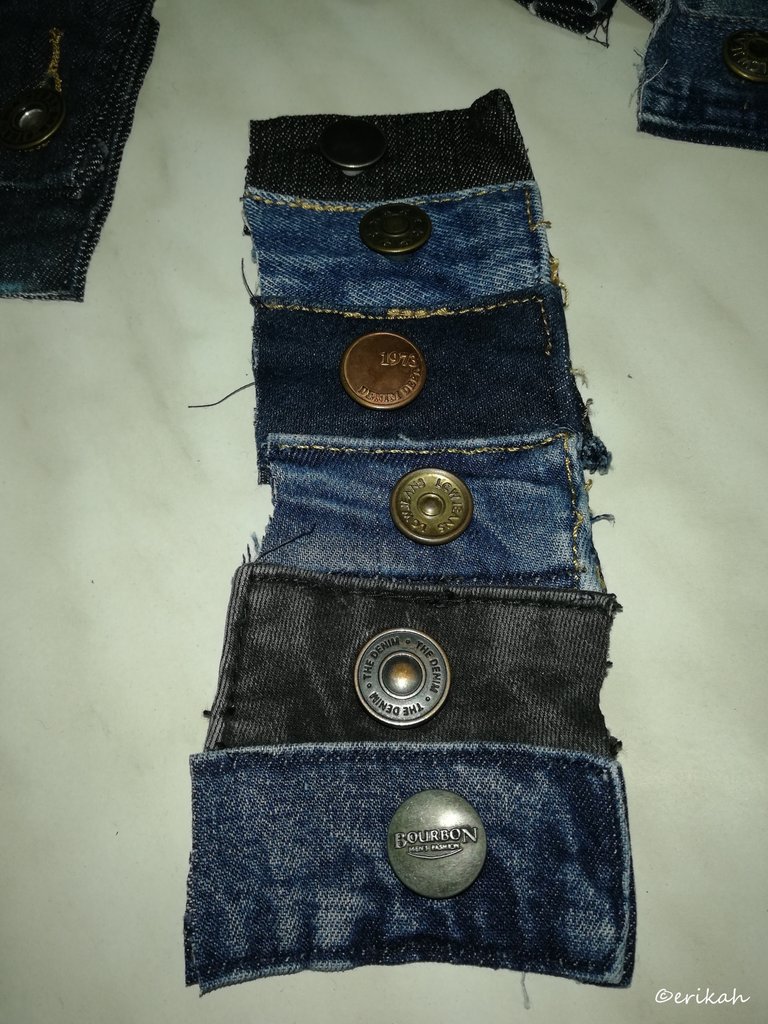 Putting together these buttons was like a puzzle game as you can't find two the same and I'm not talking about the style of the button but the place of the button and the size of the jeans that these are on.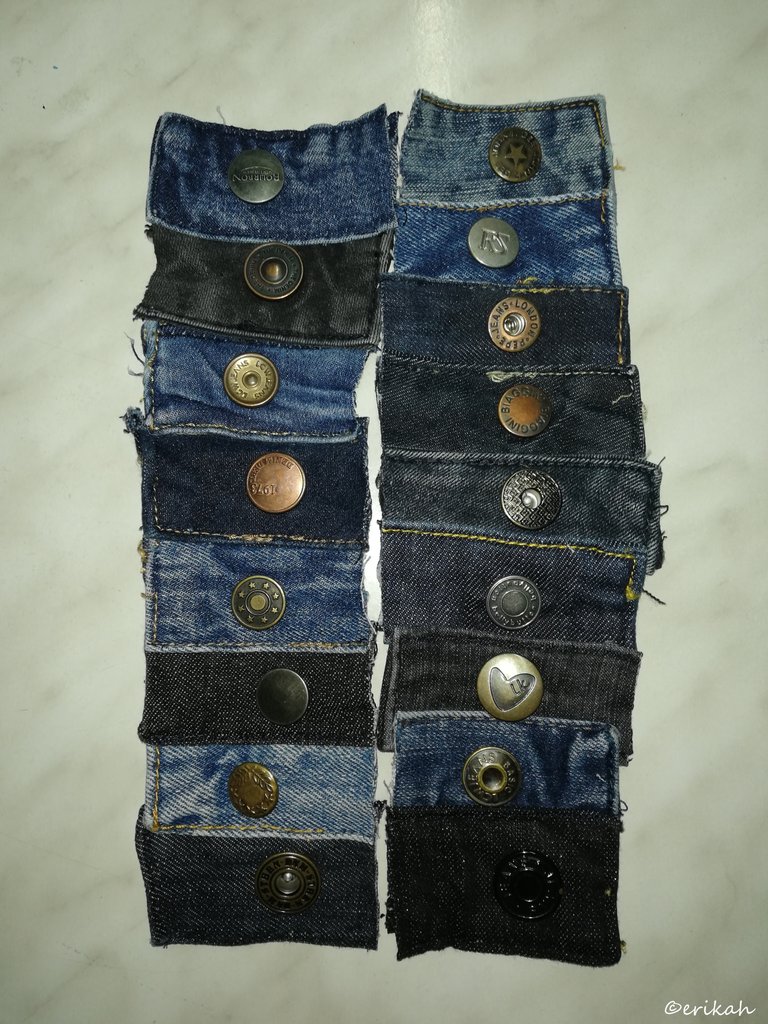 After approximately 20 minutes and 2 broken needles (by the way, I need to buy some needles), the project looked like this. However, at this point I still had no clue where to go from here.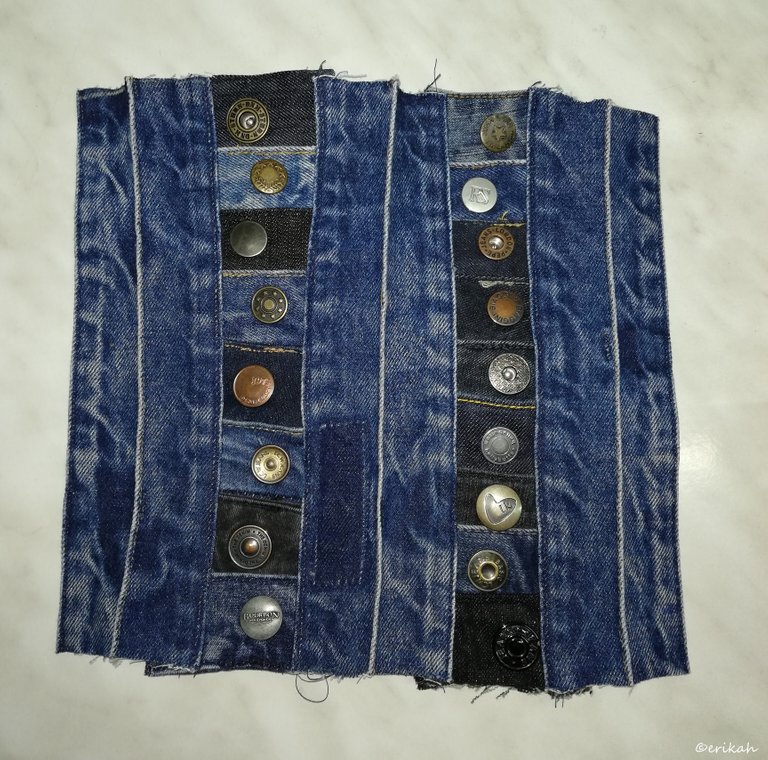 After some thinking I decided to use the belt part of a pair of jeans and make it look like two columns of buttons.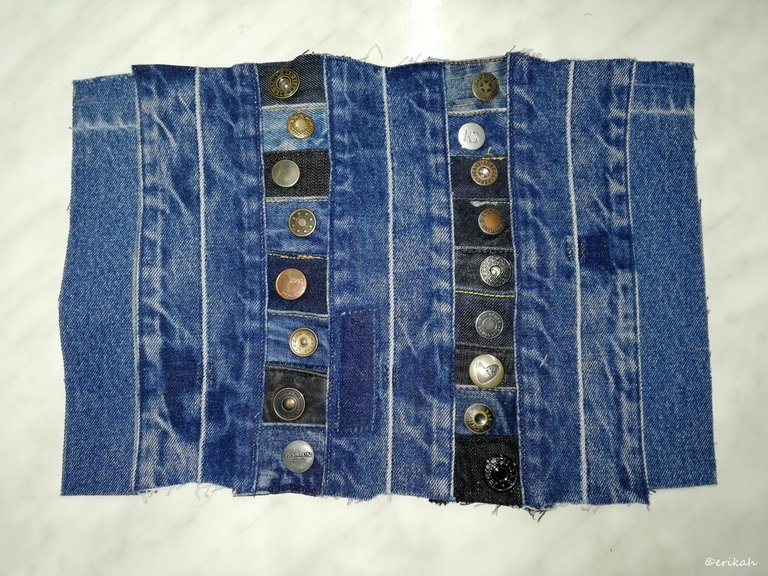 The piece I got by adding those stripes wasn't enough though as I needed a piece close to 40cm x 40cm, so I needed to add more to the sides, top and bottom. At the end I got a 38cm x 38cm piece.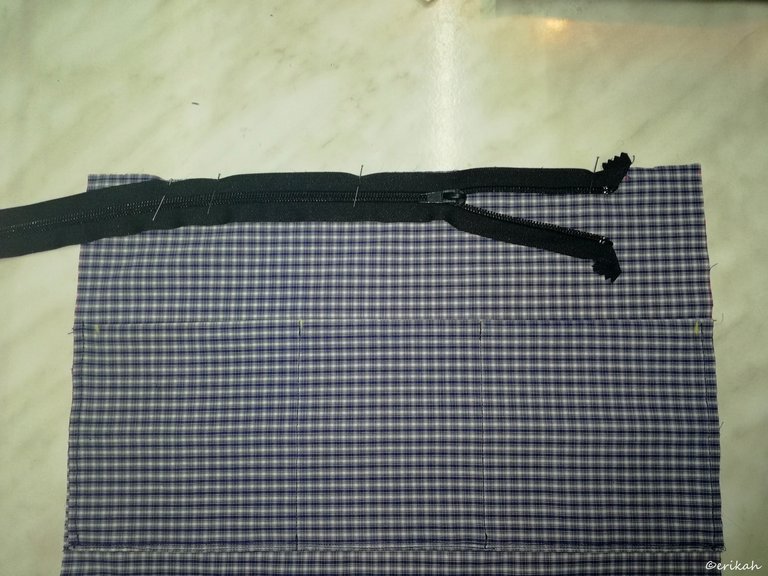 The lining is simple, checkered. I used a very good quality s'Oliver shirt and made three pockets. The zipper is a 40cm long black zipper.
I've learned something new from a video, which is how to pin fabric or zipper. Instead of horizontal, I use vertical as that way the fabric is not rumple.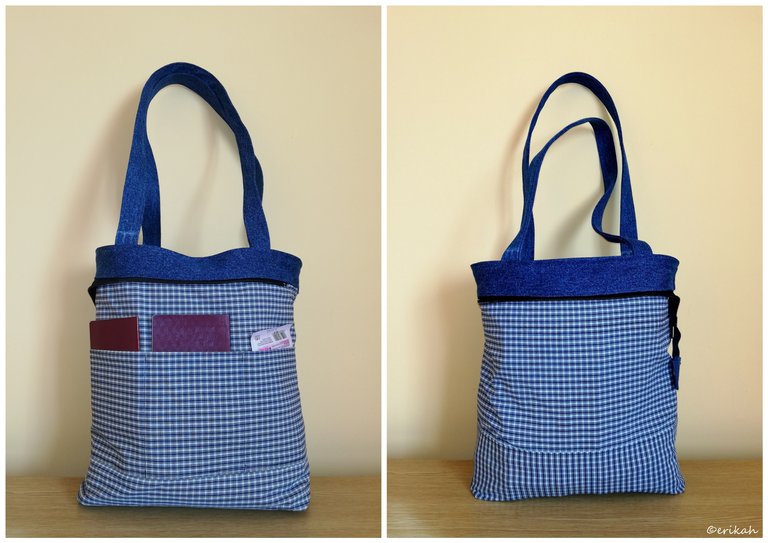 So the lining has the usual three deep pockets on one side and none on the other side.
Even though it wasn't easy to put this bag together, it was interesting and I'm happy I could create an unique bag and list it to my Etsy shop. I'm going to collect these buttons and make another one when I have enough.
Use every piece to stop waste, remember?
Please feel free to check out my Etsy store.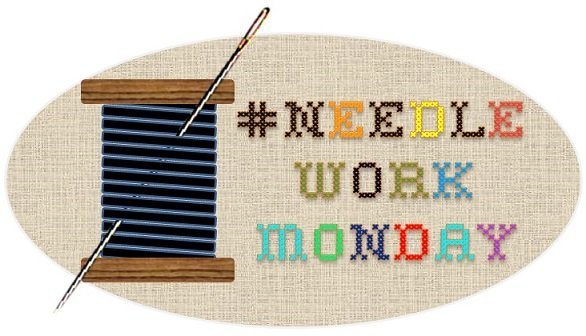 source
#NeedleWorkMonday founder: @crosheille
Hostesses (admins): @muscara, @shanibeer and @marblely

Check out my latest sewing posts: