Mondays are for Needles: How I turned my Long torned ankara trouser into Short pant.

Hello great needle workers.
I feel super excited every Sunday evening knowing Monday will soon Dawn.
Today I will be sharing with us how I turned my Long torned Ankara trouser into a short pant.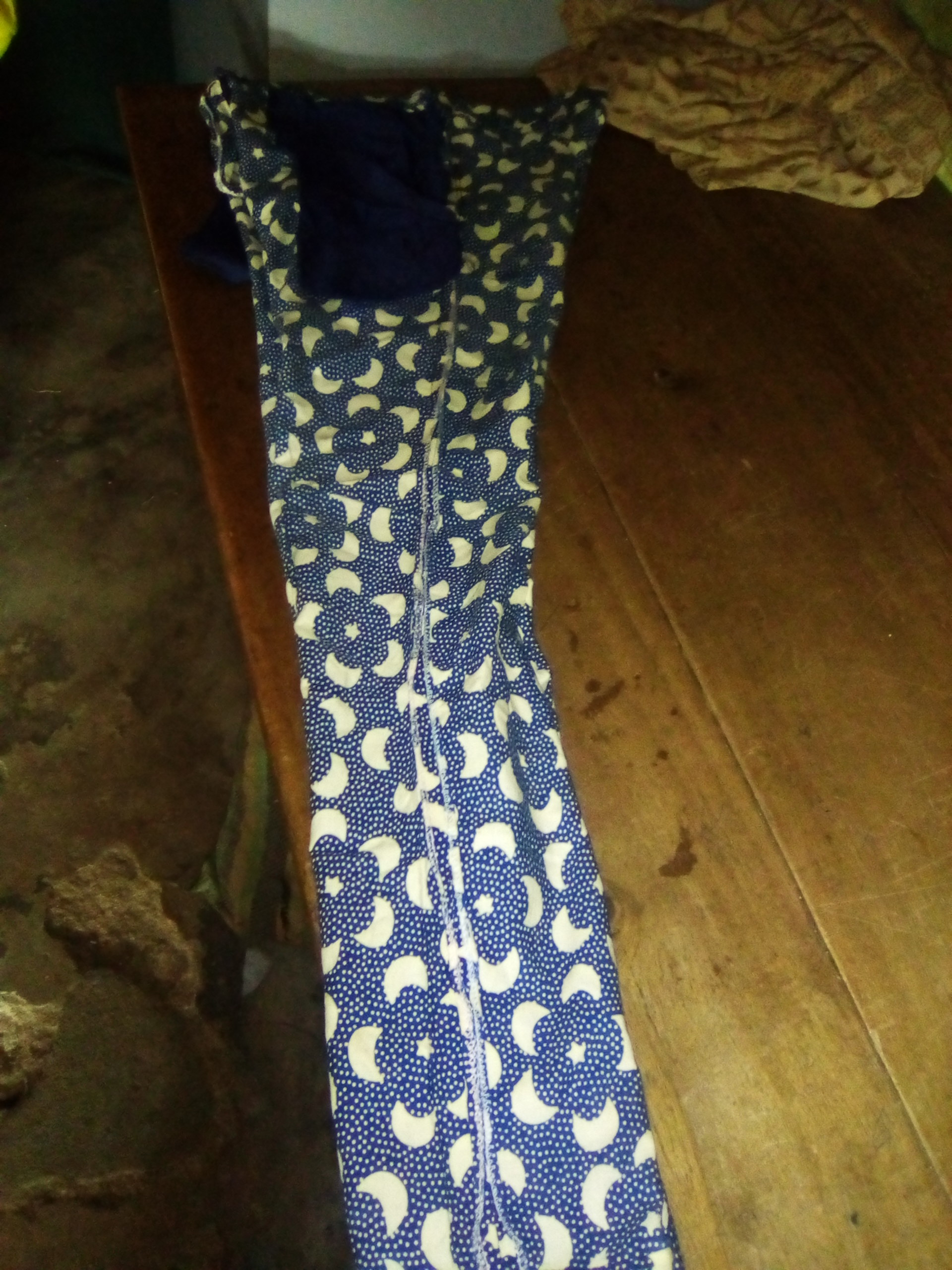 This trouser got busted sometime last year while I was trying to enter a cab. It was bad in such a way that I didn't think I was ever going use it again.
Now while I was moving from my former apartment to a new one, I had to pack up everything to my momma's house and that was where I actually forgot to amend the trouser.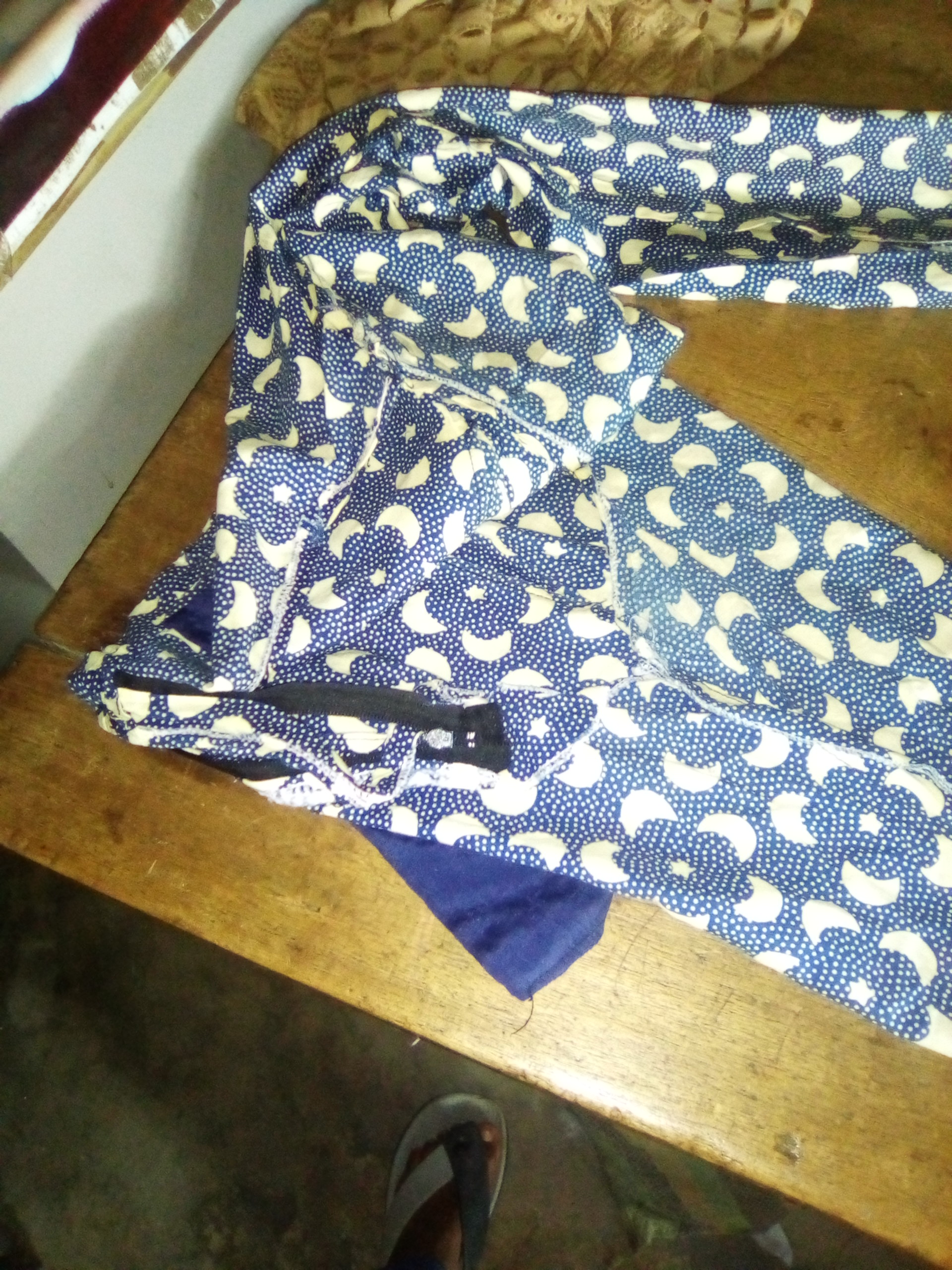 My Torned Ankara Trouser
The trouser was really ruined just as you've seen in the picture above.
Off course I still like the trouser because every time I wore the trouser, I worked smartly and it was actually my favourite work pant.
Simple Process, Awesome outcome.
It is always fun doing things myself because it gets me expose to the technics of the work whether am in that field or no so I like to do things myself.
First before I explain the process let me mention the things I used for the work.
Butterfly manual sowing machine
A pair of scissors
A measuring table
-A a measuring tape and a black thread.
Now I will try to pictorially explain the process I followed.
Always, common sense tell us that we should carefully measure the material we want to work on before cutting so we don't do a rough work.
Personally I wear length 36 trouser so half will be about 18 or so but I had to take it at 20 and I will tell you why.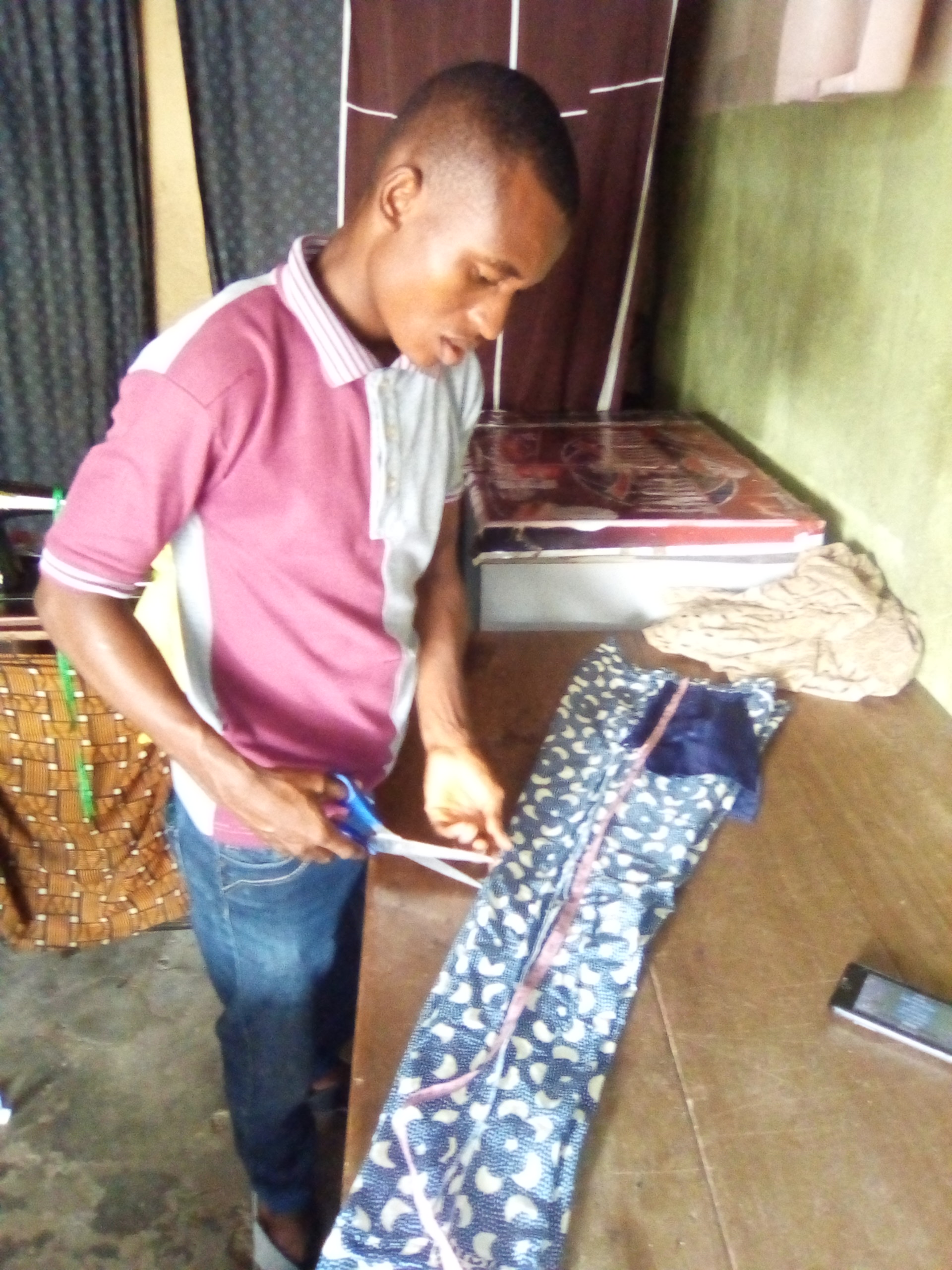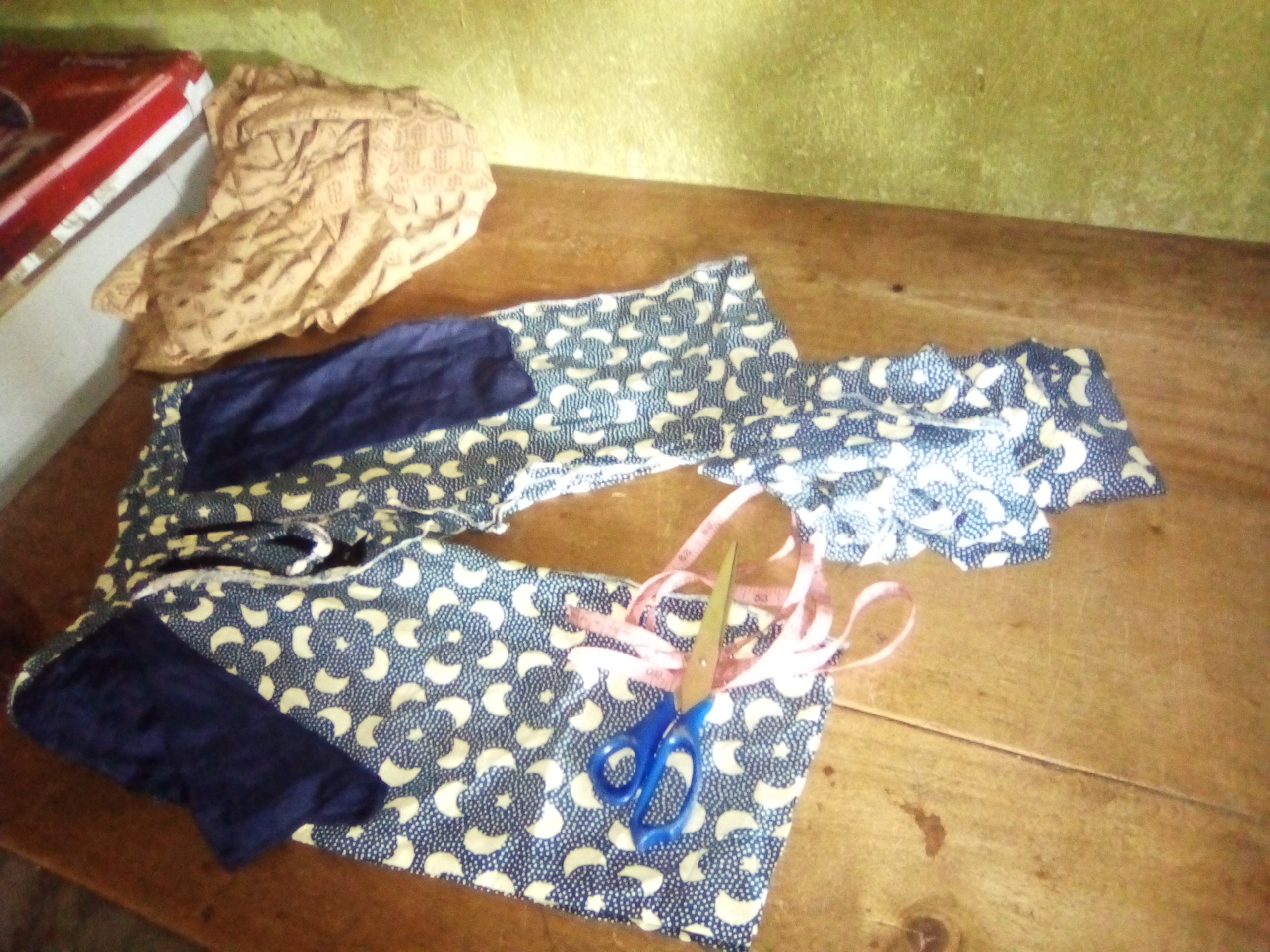 The last time I posted here someone said that she hasn't seen a guys sowing with a sowing machine before, well I do.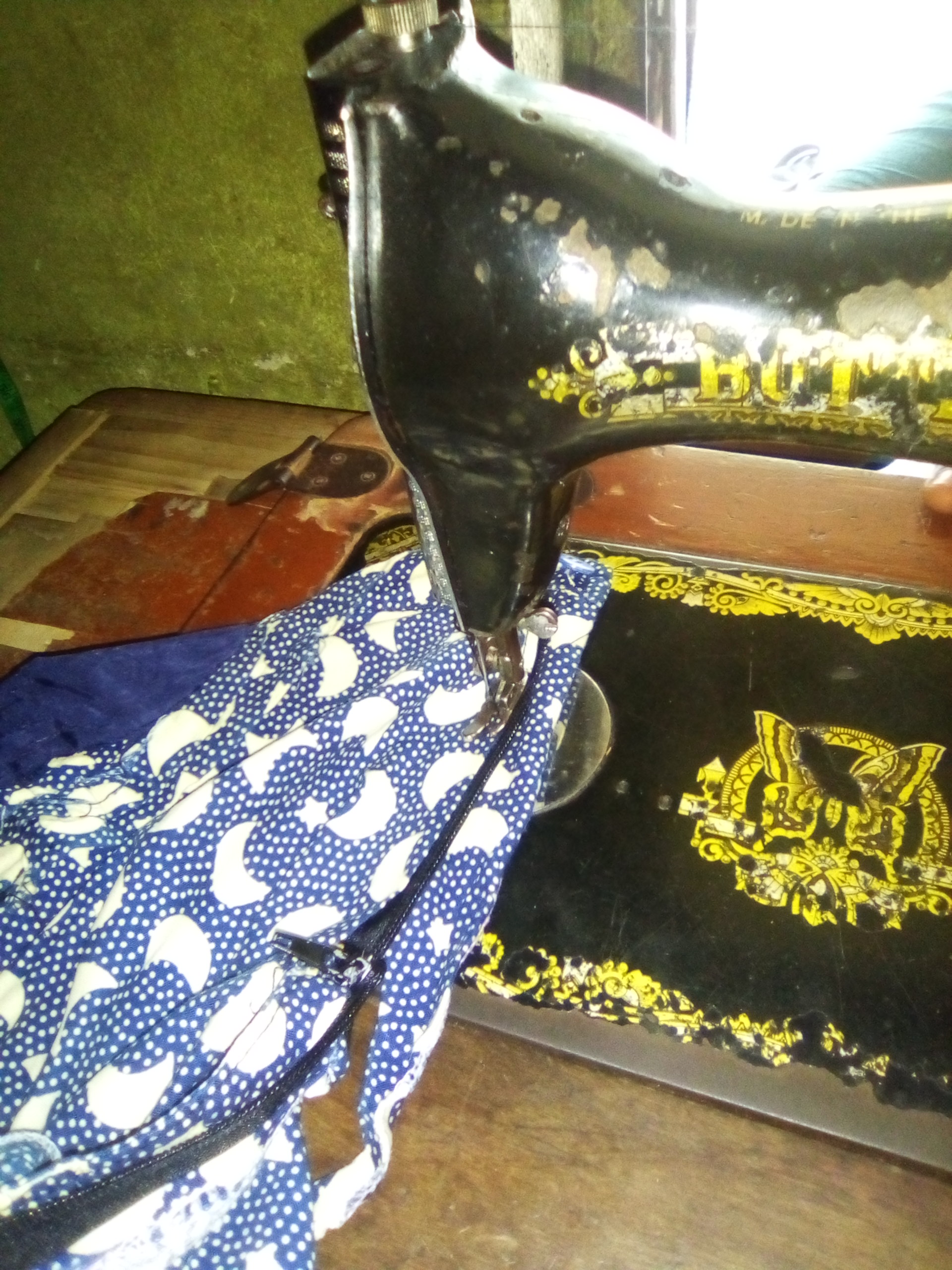 I think that this is the simplest and fastest mode of sowing.
After taking the measurements and cutting the material appropriately, you have to change the thread in the sowing if it is not the color you want like I did. Follow the pictures below.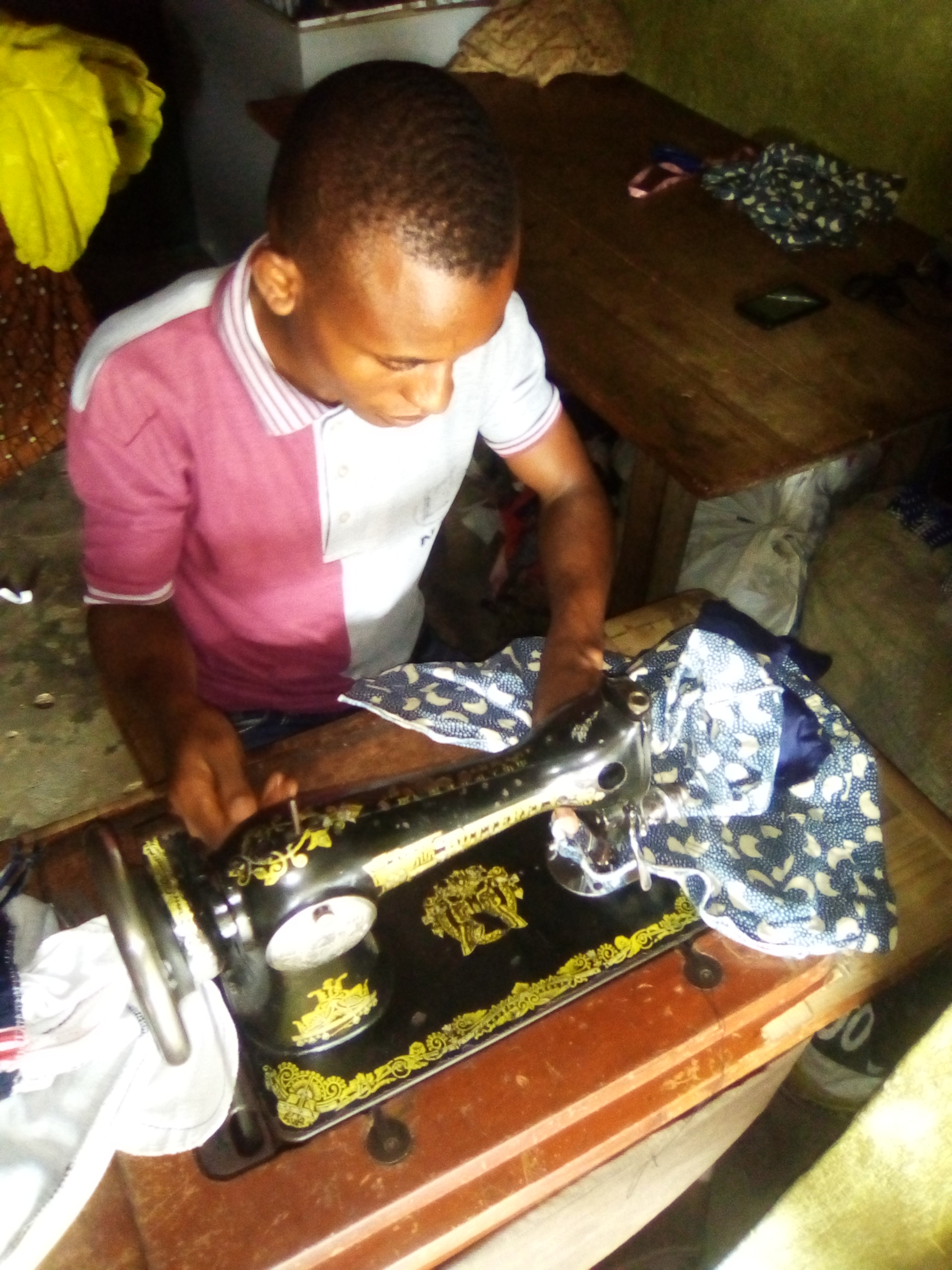 It is always frustrating when you realise that the under thread in the shuttle had finished and you didn't notice it. That happened today after sowing I realized the thread in the shuttle had finished and I was still sowing. Lol!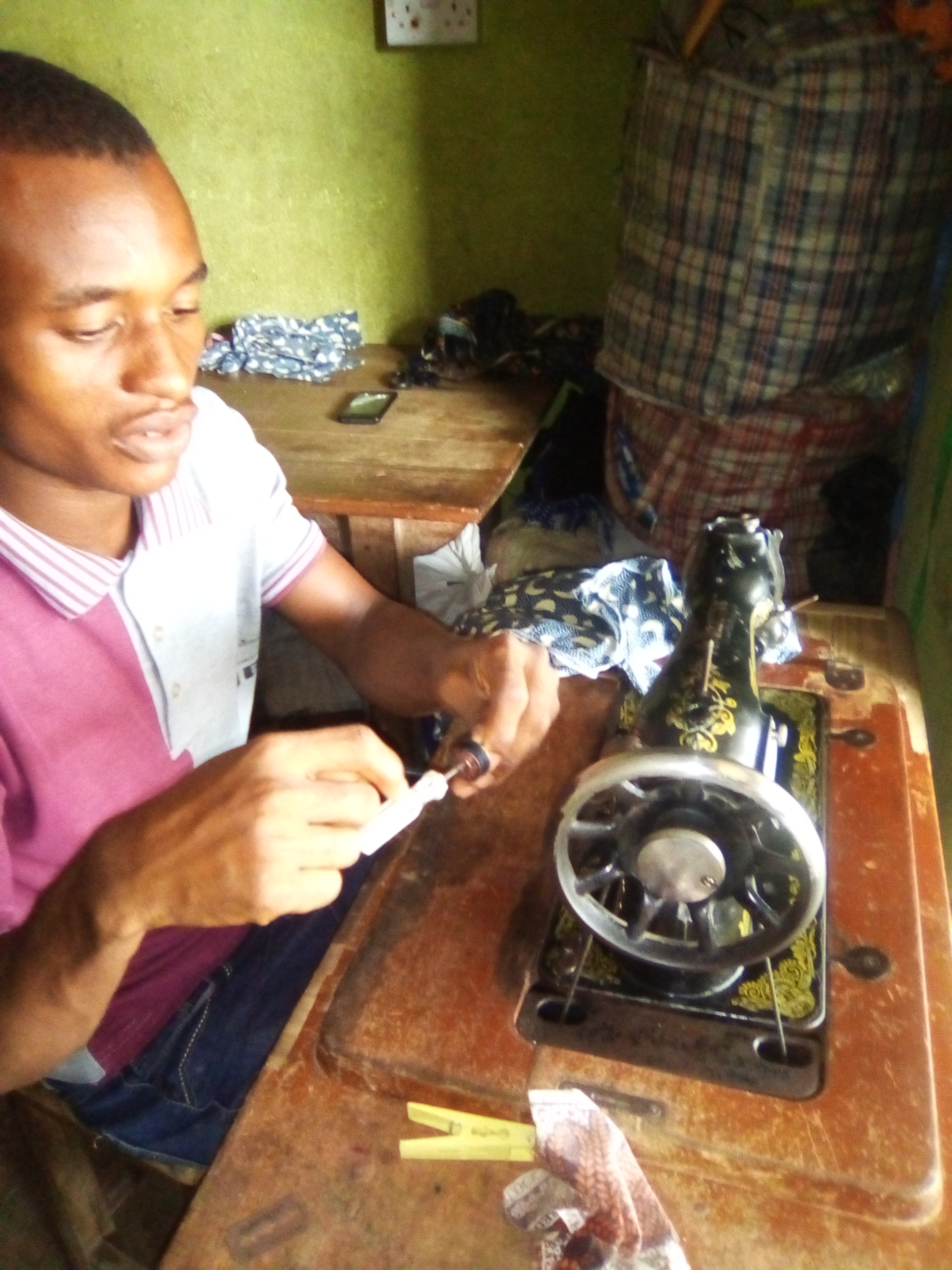 I just rewind the shuttle and continue from where the thread got finished.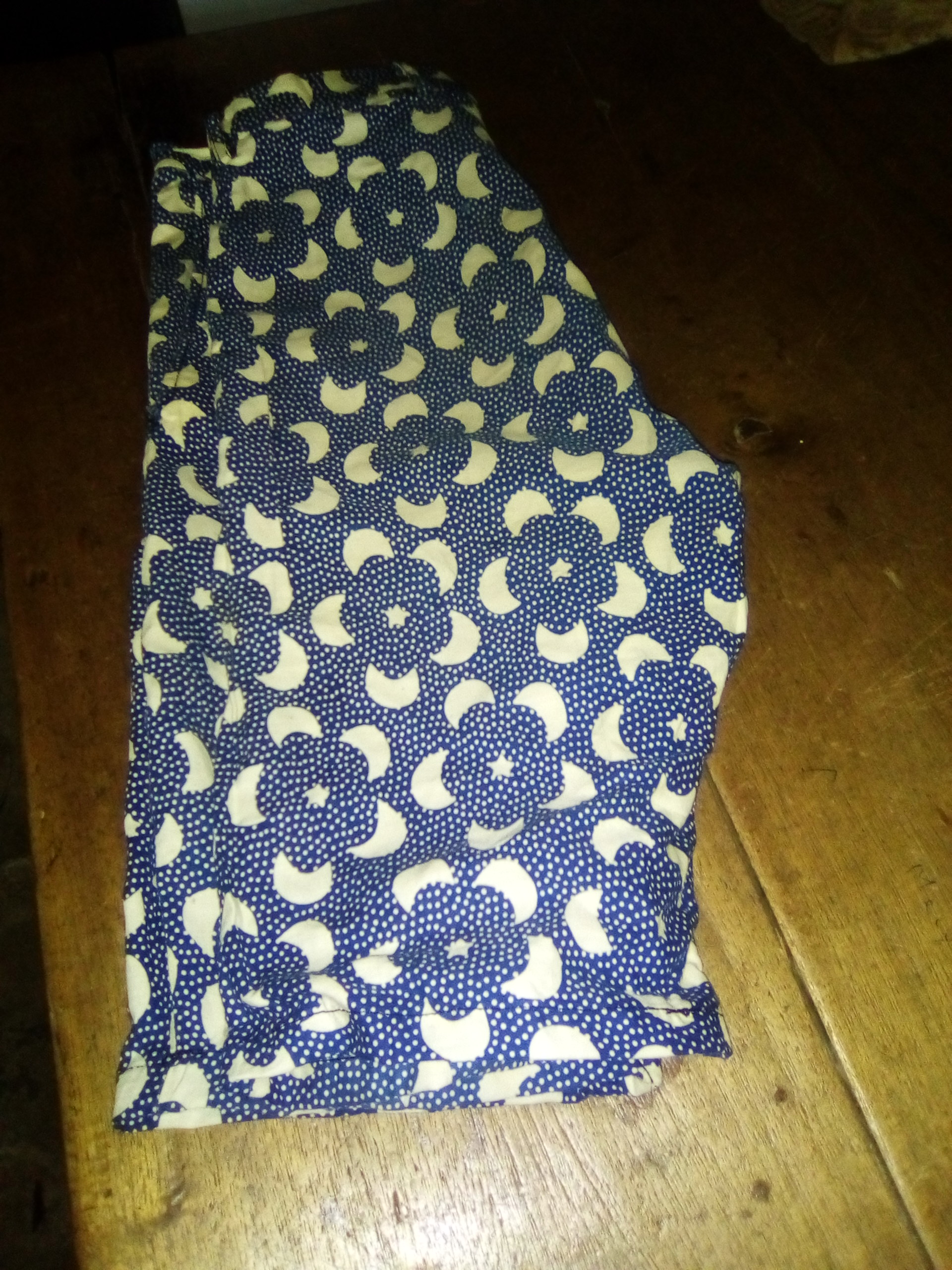 And that was how I got a new short pant from my torned Ankara trouser.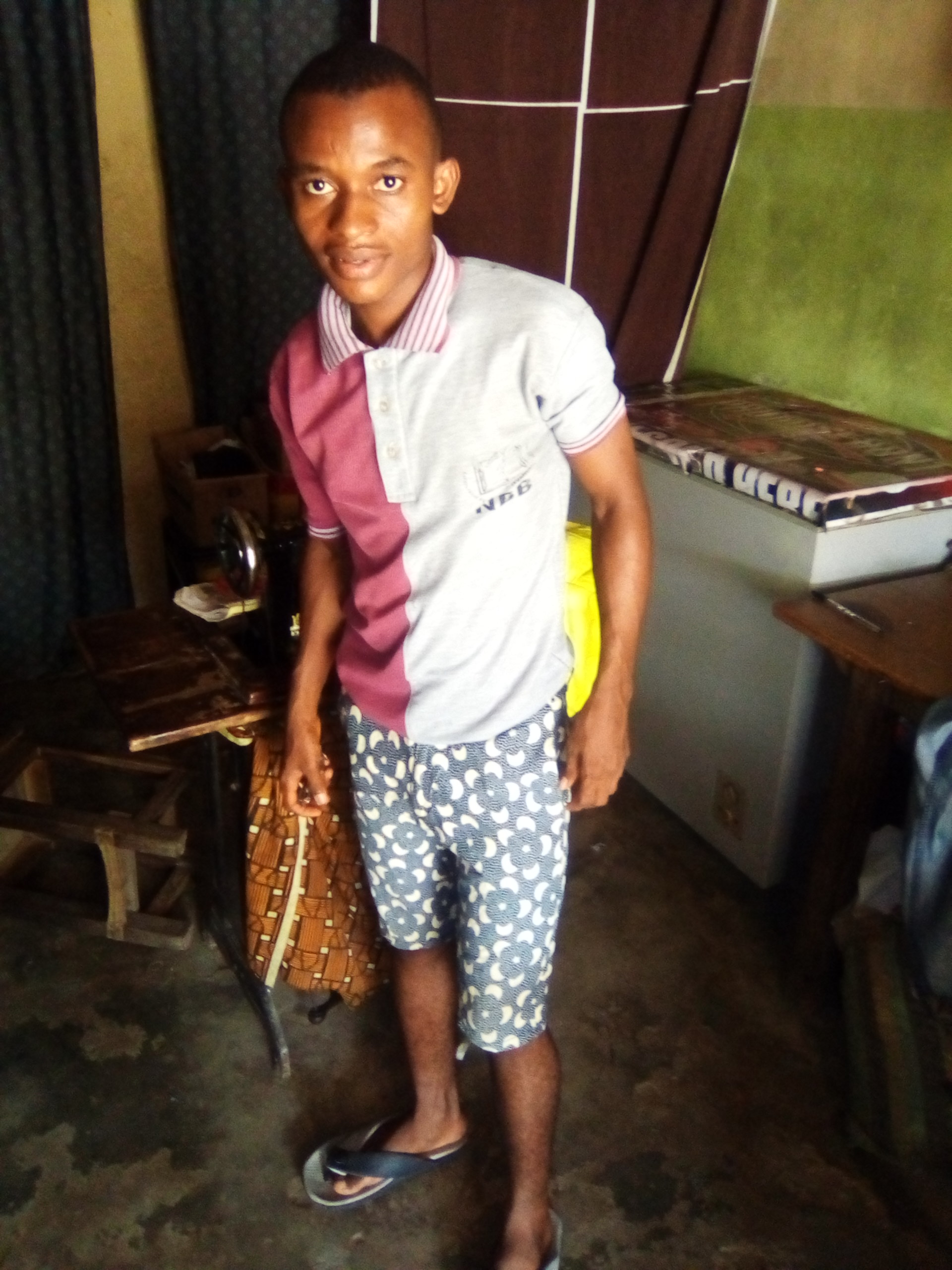 Happy Halloween to all needle workers in advance. As you prepare to celebrate please remember to stay safe and keep social distance. Live you.
---
---