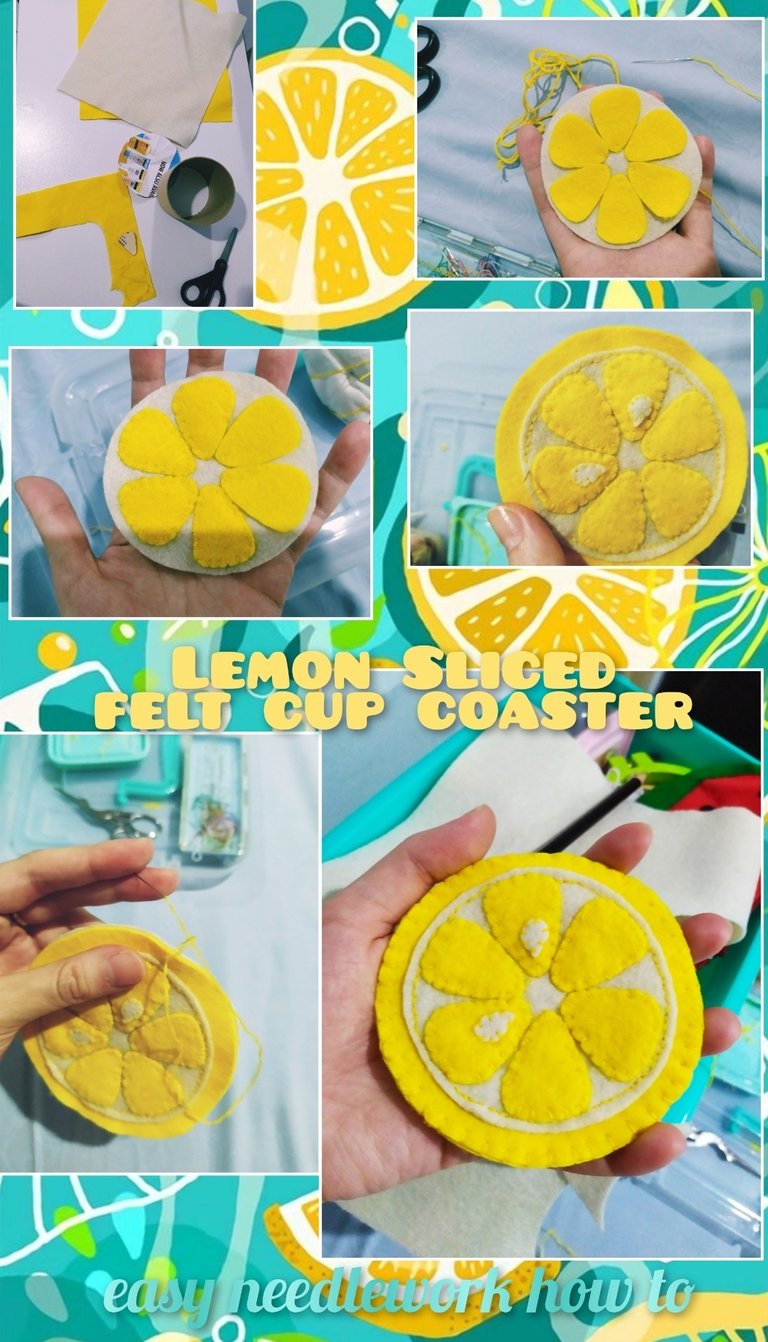 Hello, friends!
Last night i just finished making this cute cup coaster, it made from felt and has the shape of a sliced lemon. So cute yet easy to make.
Material and things needed:
felt fabrics (yellow and creamy white)
scissors
unused paper (to make pattern)
a large toilet paper roll
pencil
sewing needle
embroidery floss (yellow)
First i used the toilet paper roll to make the circle on the unused paper, from this i made the small 1/6 part (make it a bit smaller than it). I also make the bigger circle one. Cut it out. After finished, transfer it on the felt. The large circle and 1/6 circle with yellow felt while the toilet tissue paper itself i use to make the circle on the creamy white felt. Then i also cut it out.

Then, i sew the 6 of small 1/6 circle on the creamy white felt with 2 strands of yellow floss. Go up and down then down and up in sewing it. Then i realised i forgot the seed, hehe then i cut it from the creamy felt and sew on the 1/6 circles that haven't fully sew to the creamy white felt. After finished, i needed to join it with the back yellow bigger circle.


I used the basic sew to join it, you could see there is a sewing behind.


So then i decided to cut another creamy white felt to add to the back.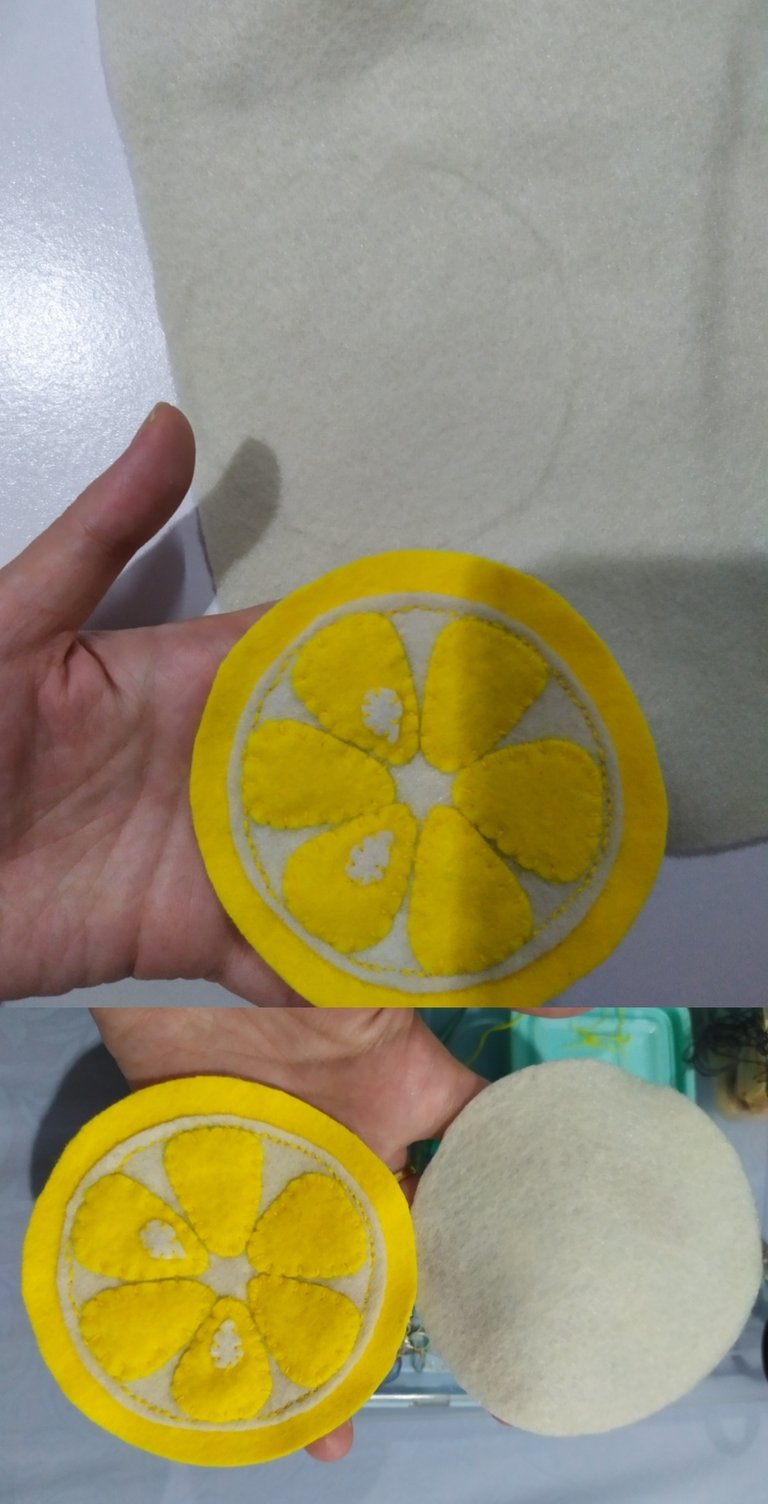 Then i used the blanket stitch to finish it. Go from top layer to behind then go to the same point as your first step, then needle must through the loop from up to down. After finished, your stitch is ready then go to the other part from back to front and repeat the same way as the first one, then it means you do your second stitch. Finish it until full the circle.


Voila, it is ready to used! I showed you the front and back part too below.


Happy sewing and stitching!