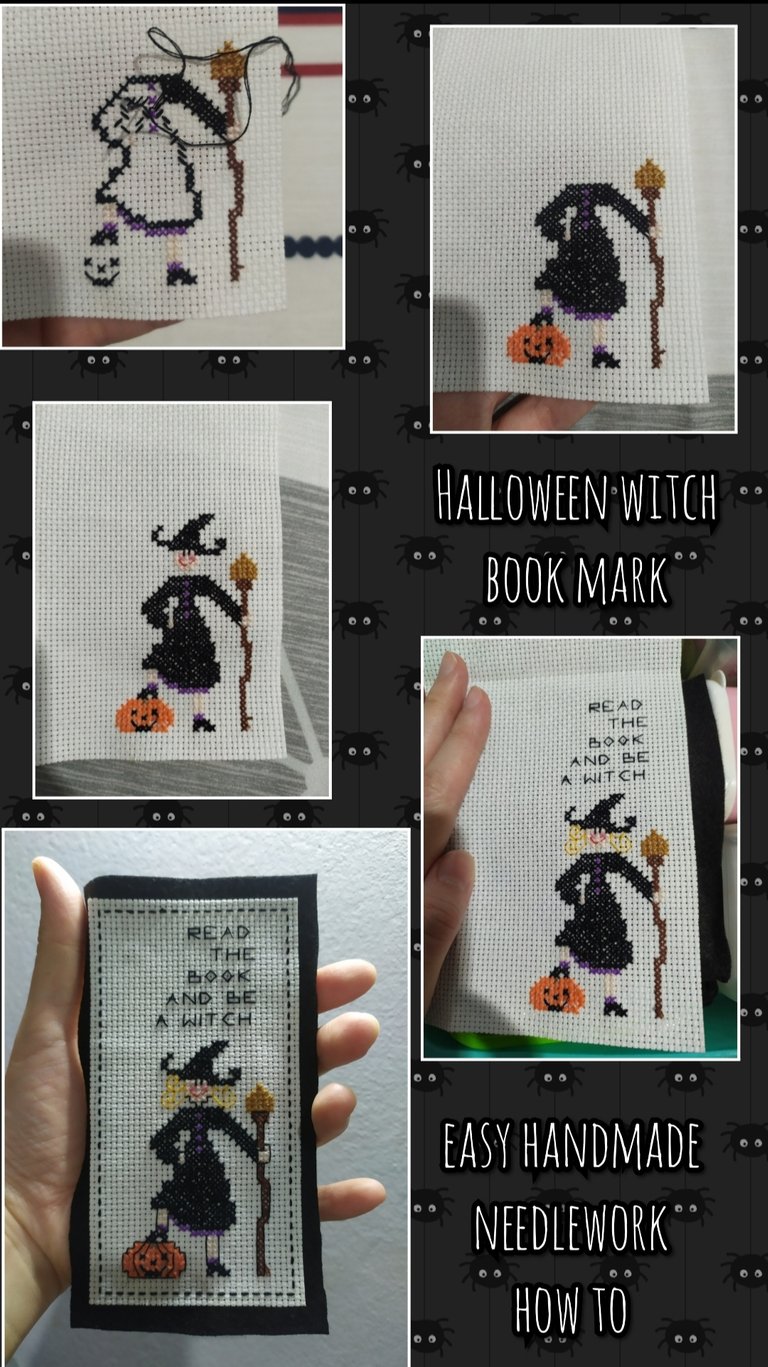 Hello, friends!
I started to make this needlework on sunday afternoon but it took until last night finally i finished this one... A bookmark in halloween theme!
I would like to share how i made it.
The materials and things needed:
cross stitch fabric
black felt
embroidery needle
embroidery thread (black, purple, yellow, brown, light brown, green, pink, peach ivory)
sewing needle
scissors
Colour hint for the cross stitch:
Broom: light brown and brown for the stick
The witch's hat and coat: black and purple for the buttons and lining below the coat
The witch's face and legs: peach ivory
The jack'o lantern: green, brown and of course orange
The lining would be in back stitch with 1 strain of black embroidery
How to make it:
First, i made the cross stitch. Started from the broom then witch's coat, i made the outter then two legs.


Now continue with the buttons and lining below, the socks and shoes then jack'o lantern. Fill the witch's coat.
Then face and hat. For the cheeks use pink colour double strains ceoss stitch while mouth and eyes using backstitch with a strain of red and black as on the picture. Then backstitch the words you want there, i wrote 'read the book and be a witch' there.

Then make outter lining for all except the witch's coat and hat with a strain of black thread. Finished then cut off the felt with only 3-4 mm larger than its' width and height.


With 2 strains of black embroidery thread, sew the felt under the cross stitch fabrics. Then voila, it is ready to used! You could also use it as hanging decor or anything you want...


Happy cross stitching!
Do any of friends know and have an account in voice platform? would you please help invite me there? i would like to share my artwork and things i love there too. Thanks before.