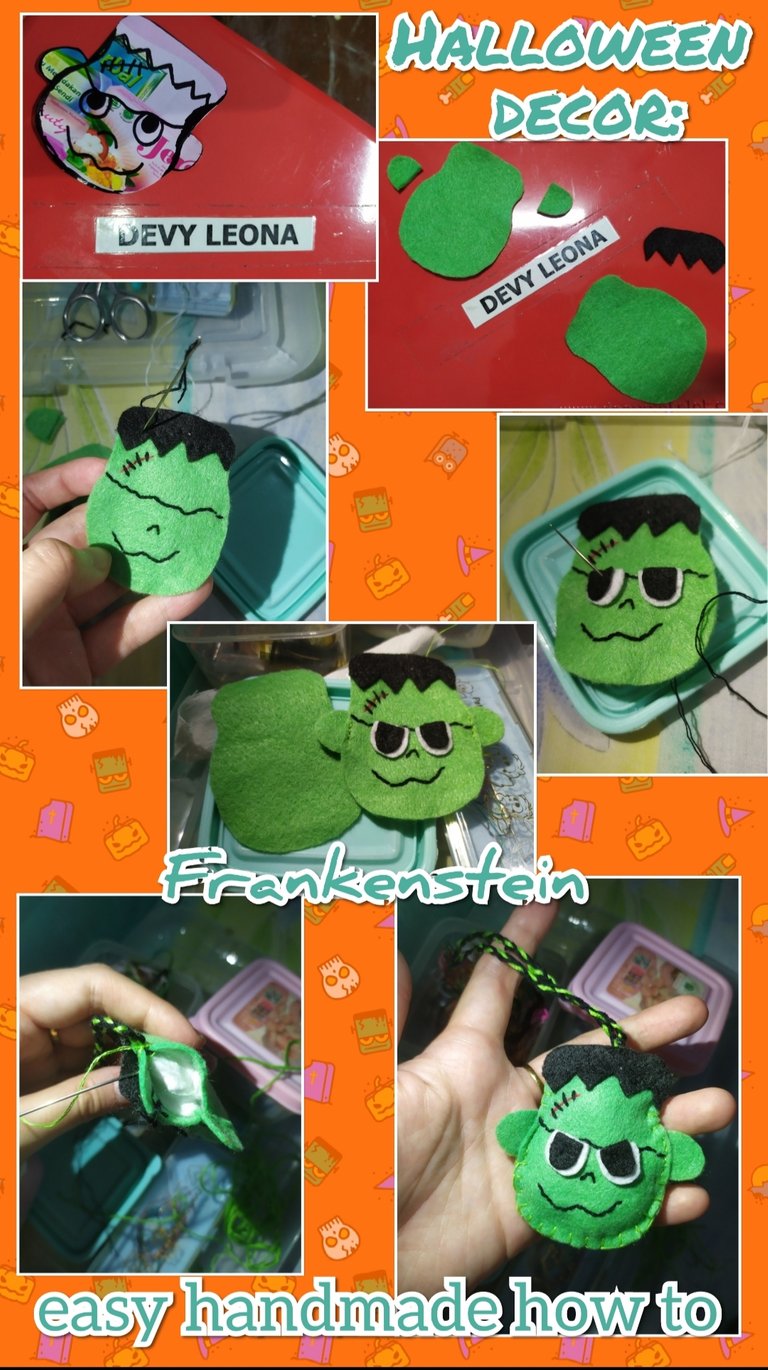 Hello, friends especially in needleworkmonday community!
Today i would like to share how i made this frankenstein, so easy to make and fun to do.. and also you would be able to finish it under 3 hours.
Materials and things needed:
a piece of unused paper
a black marker
scissors
felt fabrics (green, white and black)
embroidery needle
sewing needle
embroidery thread (green, black, red)
How to make it:
Draw with the marker on the paper, the head of the frankenstein, cut it off. Then transfer it to the green and black felt. Sew with the embroidery needle a scar on the head, red and black, each 3 strands.


Also sew the nose and mouth, all using the back stitch. Plus paste the hair unto it by sewing it. Then, cut and sew the white and black felt for the eyes. Add the two ears also with the back stitch. Sew with the blanket stitch around to join the front and back part of the frankenstein's head.


Don't forget to make the braid from 8 strands each of three pieces of black and green threads like below. I showed you how i made it.


Join the braid at the top of the frankenstein's head. Then finish to close all with the back stitch. Voila, the frankenstein was ready as your halloween decoration!


Happy early halloween!
Do any of friends know and have an account in voice platform? would you please help invite me there? i would like to share my artwork and all things i love there too. Thank you.