Dear NeedleWorkMonday Community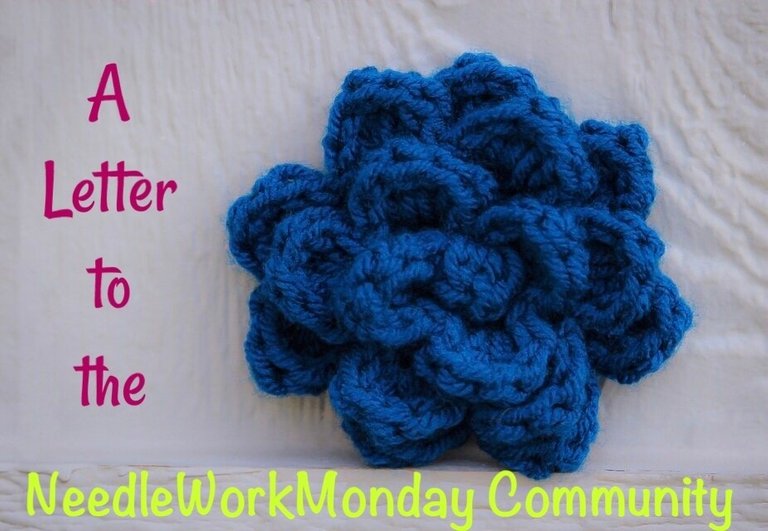 I wanted to take this time to address some things I felt were important to mention.
The items I will discuss will be a reminder for the veterans of this community and some words of advice for our newer members.
Late last week and over the weekend some of our team members (admins and community builders) were reminiscing on what the NeedleWorkMonday Community used to be like.
When we first got started the @needleworkmonday account could barely upvote $.01 on member's posts. I remember feeling bad about that and wanting desperately to grow the account in order to give more support. I expressed this desire with a few people (they are no longer active) and the main response I received was
it's okay, we're not here just for the upvote but we love and appreciate the community.


They wanted to be here regardless of the amount they were getting on their posts.
That was huge!
We realized how much the needleworkers really wanted to be here participating week after week. They enjoyed the fellowship, mingling, learning from one another, admiring each other's work, being connected to like minded people that understood their passion. It was something that grew organically and everyone involved wanted to see it continue to grow and succeed.
Well we are here. We grew, we succeeded in not giving up and have gained a gracious amount of support from individuals, surrounding communities and initiatives that enjoy what we do.
Sadly a lot has changed since then and it relates to the attitude towards rewards that we are seeing.


Links, Comments and DM's.
On several occasions I have received DM's from people who inquire the reason why their posts may not have received a bigger upvote. They feel they are not getting supported like they should.
There have been post links left in the comment section of fellow member's posts. Leaving these links are an attempt to get their post seen and supported.
A friendly word of advice. Just be careful of how you approach people with your concerns. It could come off as if you're entitled for their support and this tends to turn people away from wanting to support you.
I can't express enough how important it is not to put expectations on the amount of support you may receive on a post.
You have to understand that a lot of the curating on Hive is done manually. Curators and curating teams have hundreds of posts to go through (reading and commenting) and it just so happens that your post may not have been picked up by any curators that day.
Another thing to understand is that votes are being spread around to try to support a multitude of people. If you get visited and supported by a certain curation team on Tuesday, it's a possibility that you won't get supported by that same team within the same week. It really just depends on who is doing the curating.
In any case, you shouldn't expect anything but instead be grateful for the support you do receive. 🙂
I think one can get emotionally overworked when they start expecting the support they feel they deserve and it can turn into aggressive behavior when they don't receive it.


If you expect support and interaction you must first give it.
I have made this point several times but it is worth revisiting.
I hear so many complaints about not getting enough interaction or love on posts but the question one should ask themself is "am I giving that which I desire?"
Have you taken the time to go and support others within the community? Have you gotten to know more than just a certain few you always mingle with? How much have you contributed with your time and effort? Just as much as you want that interaction your fellow needleworkers are wanting the same thing.
It takes us all working together as an entire community to build a mutual relationship of support.


Process & Photos
Another thing we have accomplished as a community is setting the stage for what a quality art post should look like. For months we expressed the importance of sharing your work process with photos and giving us more background with detailed information.
We were amazed by the transformation we witnessed. Majority of members began showing the steps and giving beautiful tutorials of their projects. This has not only happened here but across the Hive platform.
Fast forward, we are now seeing some posting the process of their work without clear instructions on what they're doing. There may be lots of photos but very few words of explanation. Sometimes it's hard to make out the photo...meaning it's difficult to know what part of the project is being explained.
It's almost as if the process is being thrown together just for the sake of saying it was shared.
Please don't forget we love hearing some background. It would be nice to hear any feelings or thoughts that came across you while working on a certain project. We'd love to get to know you better by hearing short stories or about any incidents you'd like to share.
Your NeedleWorkMonday post doesn't have to just be about the process of your work. We'd love to hear more about your daily crafting life and anything else that brought you to the love of needlework.
Also don't forget you don't have to wait until a project is complete to share it...we love seeing the start of something amazing! 😍


We ask for your Patience
We have had a substantial amount of membership growth. We owe a big part of that to @ocd for sponsoring the communities contests. It has been amazing meeting new needleworkers and learning about their skills.
Our main focus has been geared toward welcoming the newcomers and making them feel at home just as we did for all of our veteran members.
Right now we have two active admins, @marblely and myself, and we are consistently working together to keep things running smoothly for the community.
At one point in time when our membership was still growing I made it my personal goal to greet and welcome every single person that joined the community. This is not possible any more for me to do as my time is limited and attending to things in real life is top priority.
I may not be able to upvote or comment on each of your NeedleWorkMonday posts but that doesn't mean your work isn't of value if you don't hear from me. So please do not wait for me to affirm your work or rely on that in order to feel your work is worthy. Be proud of work regardless if no one acknowledges it. If you believe your work is amazing then it is amazing!
This brings me to my next topic...


Community Builders play a very important role in our community.
We currently have four Community Builders and they play a vital role.
Community Builders (CB's) do exactly what their title states...help build the community. They find eligible needleworkers and invite them to join our community by leaving comments on their posts. They give them a brief overview of who we are, what we do and a link to our FAQs.
Once the needleworker joins and makes their first post in the NeedleWorkMonday Community the CB team welcomes them aboard making them feel at home. They will also answer any questions and help guide new members as needed.
Many of you have already been visited by this team with greetings, advice, explanations and more. Their role allows @marblely and I to focus on our administrative work and get things done behind the scenes. Please know that their input is just as valuable as ours and they are here to help assist you.
Community Builders also help nominate your posts for an OCD upvote on a daily basis. They are working hard to get you that extra support you deserve on your quality posts. 😉
I would like to take this time to welcome our newest CB @kattycrochet who has stepped in and went right to work. We are truly thankful for this wonderful team. ❤️
There is one more item I'd like to address...


We Now Welcome All Forms of Fiber Arts!
For so long I have been strict on the fact that there must be a needle involved in order to participate in this community. We have been missing out on so many other beautiful forms of fiber art because of this. Well not any more folks. 🤓
We welcome and accept any form of fiber arts that deal with knotting, braiding, felting, lacing or any form of manipulation of fabrics and yarns.
It's all welcome here now and we look forward to seeing any of these types of crafts being introduced to the community. 😃
Important Note: If the art does not involve fabric or yarn but consist of other materials, then there must be a needle involved. If the art consists of fabric or yarn, a needle does not have to be involved. We want to keep these arts closely related to what we do here.
Hey @soyrosa, whenever you do another Nuno felting or wet felting project I hope you will share it here with us. 😘


This concludes my letter. I hope you have been well informed, things may have been cleared up for you and the advice given has been of some help.
We want this community to continue doing well, be supportive of one another and have fun doing what we do.
I challenge each of you this week to go and comment, upvote and encourage another member you have not yet interacted with. Maybe share a little about yourself so they can get to know you better.
Just a comment a day can keep a frown away. 😆
Let's continue being the unique and loving community that I know we are. 🌸


A special thanks to @marblely for updating our Community background banner! Have you noticed she used pictures from our member's projects? We will be changing the background periodically to showcase the lovely work that you do. No need to go online to find needlework photos when we have a whole library of them right within our very own community! 🤩


NeedleWorkMonday Founder:
Administrator:
Community Builders: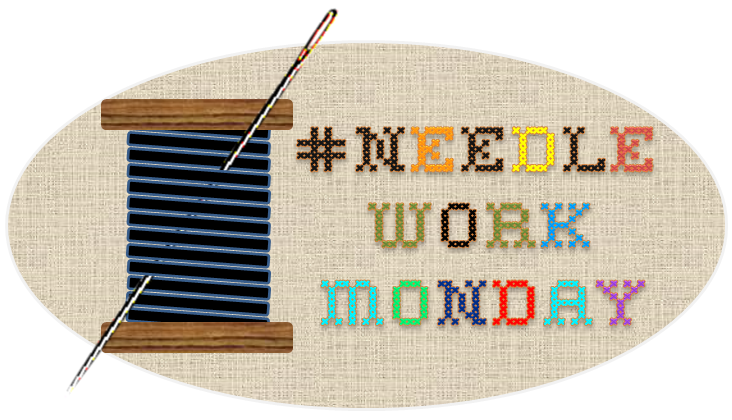 𝒮𝓊𝓅𝓅𝑜𝓇𝓉 & 𝐼𝓃𝓈𝓅𝒾𝓇𝑒
---
---