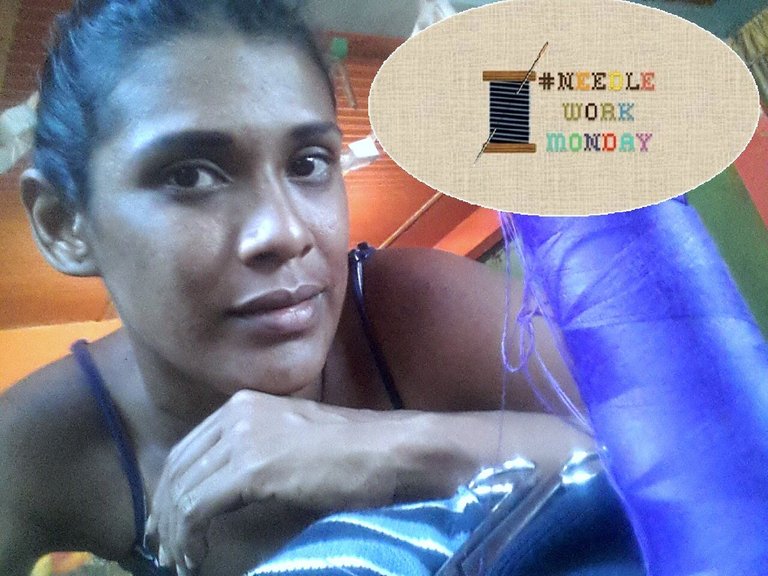 Hola amigos como sabrán soy fanática de una tienda de rebajas a la que acudo constantemente por sus ofertas tan interesantes.

Hello friends, as you know, I am a fan of a discount store that I go to constantly for its interesting offers.


Esta vez conseguí una camisa por el precio de 0,50 $, claro que si se darán cuenta es varias tallas más grande que la mía, he allí el precio que tiene, muy pocas personas las comprarían y por eso están en rebaja.
Pero gracias a mi mama sé un poco de costura no me pierdo estas oportunidades en las que puedo hacer algo completamente distinto con lo que me encuentre en la tienda.

This time I got a shirt for the price of $ 0.50, of course if you will realize it is several sizes larger than mine, that is the price it has, very few people would buy them and that is why they are on sale.
But thanks to my mom I know a little about sewing, I don't miss these opportunities where I can do something completely different with what I find in the store.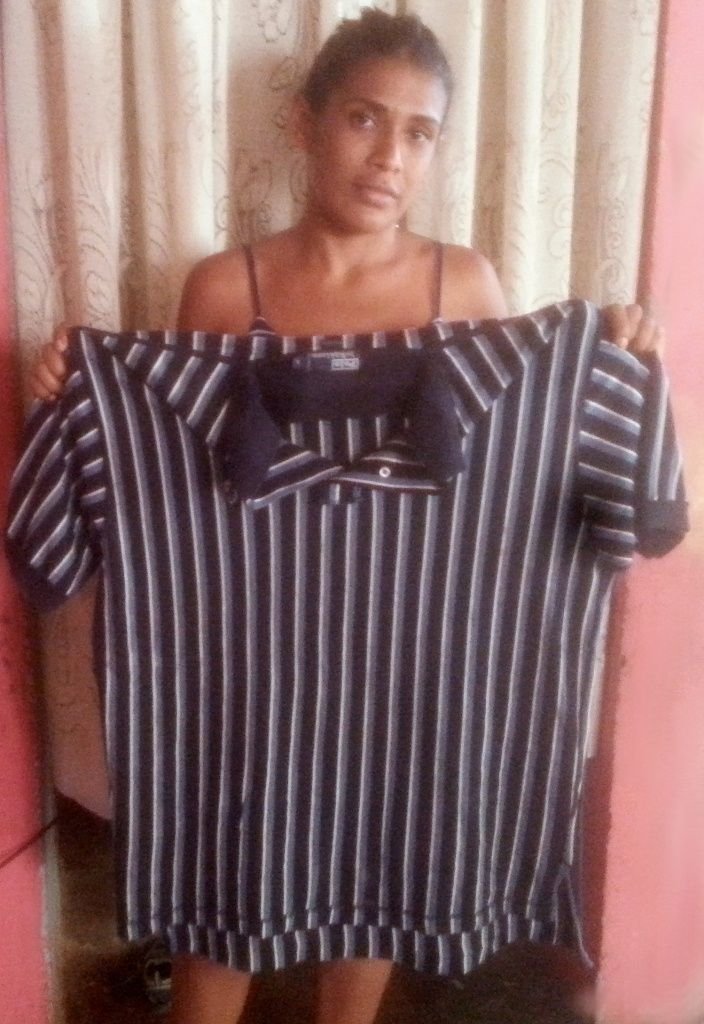 La compre más que todo porque el estampado que tiene me llamo mucho la atención y se me ocurrió confeccionar un vestido para mí.

I bought it most of all because the pattern it has caught my attention and it occurred to me to make a dress for myself.

Manos a la Obra./Let's do it.

Primero marcamos por donde cortaremos.

First we mark where we will cut.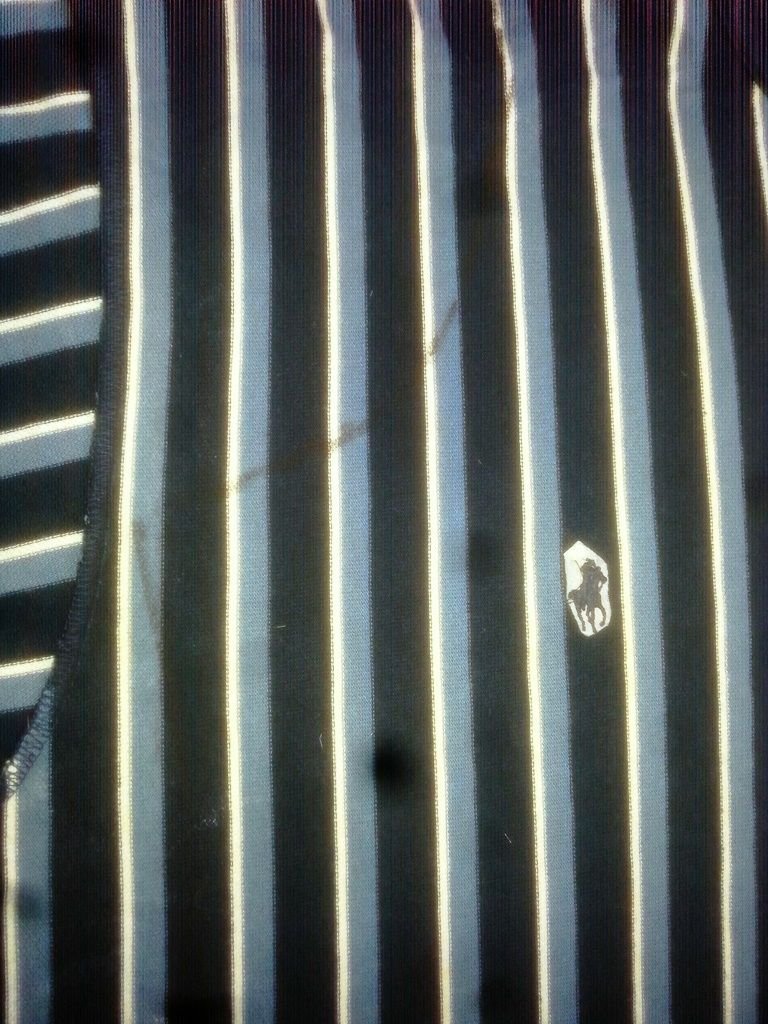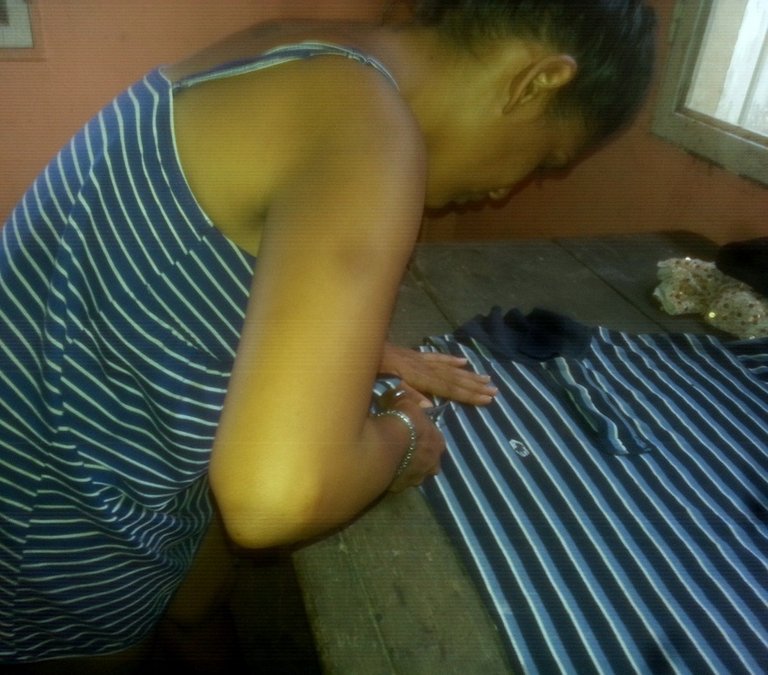 Luego procedemos a cortar, siempre dejando 1cm sobrante cuando o hagamos.

Then we proceed to cut, always leaving 1cm excess when we cut.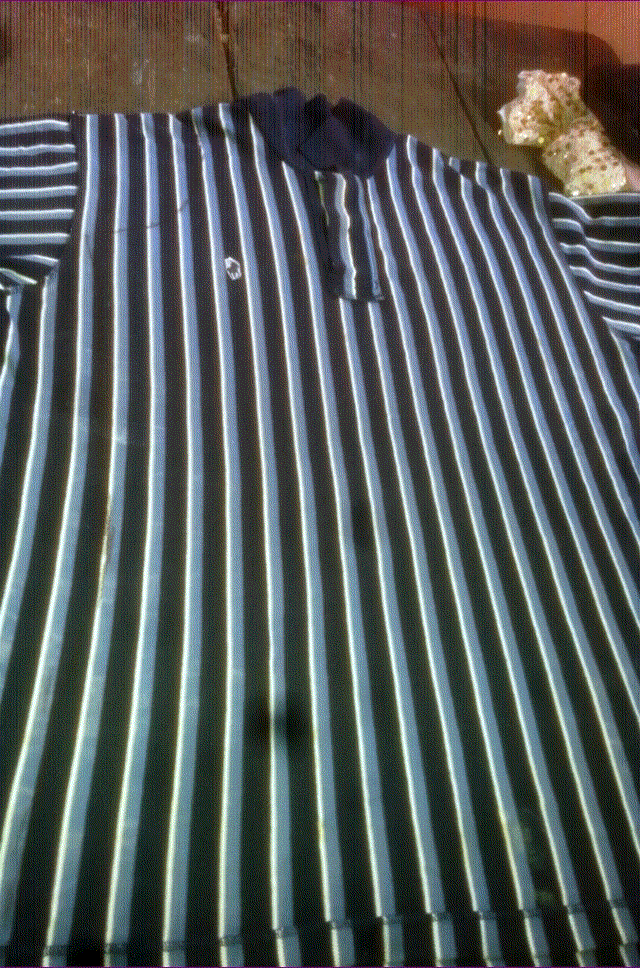 Ese cm sobrante nos servirá para hacer los dobleces en los bordes, yo los basteo para no tener inconvenientes a la hora de coser.

That extra cm will help us to make the folds at the edges, I will suffice them to not have problems when sewing.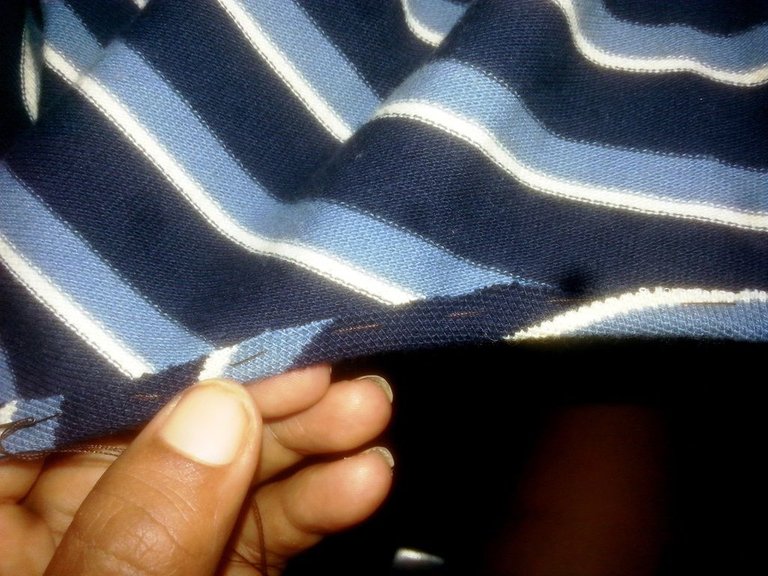 Ahora sí, procedemos a coser las sisas de nuestro vestido, en este caso usé la máquina de coser de mi mami hasta que partí la única aguja que me quedaba.

Now, we proceed to sew the armholes of our dress, in this case I used my mom's sewing machine until I broke the only needle I had left.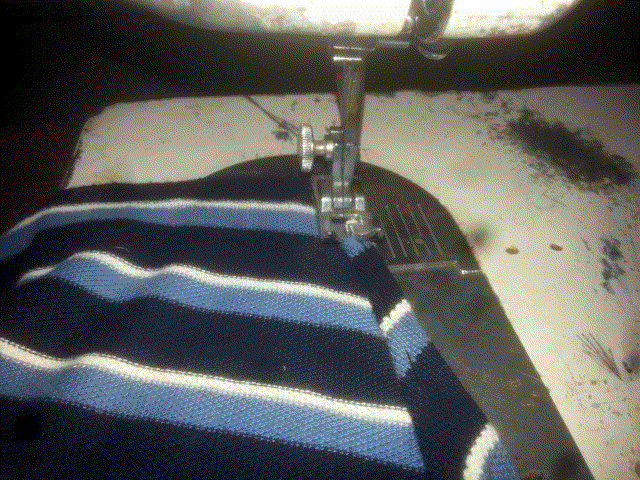 No me quedó de otra que seguir cosiendo a mano el resto del vestido.
Ahora procedemos a coser los laterales.

I had no choice but to continue sewing the rest of the dress by hand.
Now we proceed to sew the sides.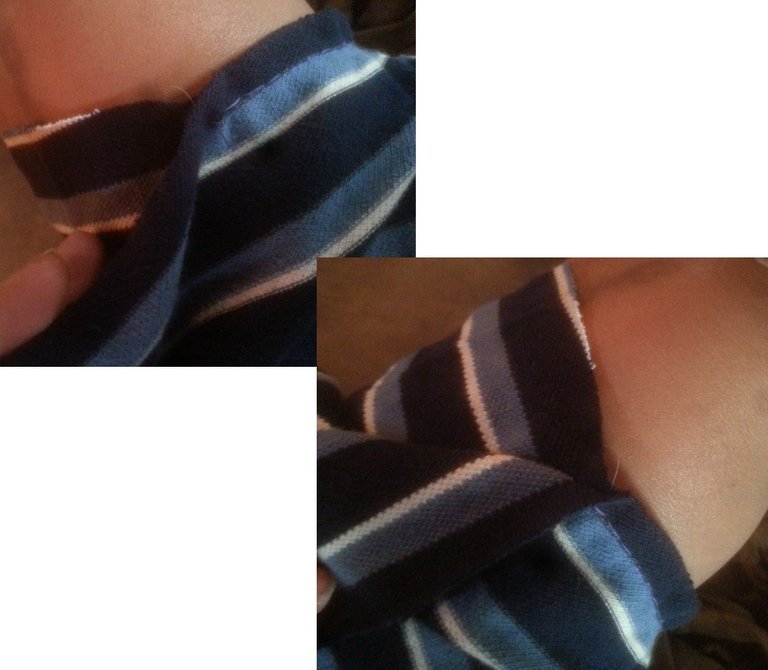 Pero no hasta el final, porque yo le dejare una abertura corta a cada lado.

But not until the end, because I will leave a short opening on each side.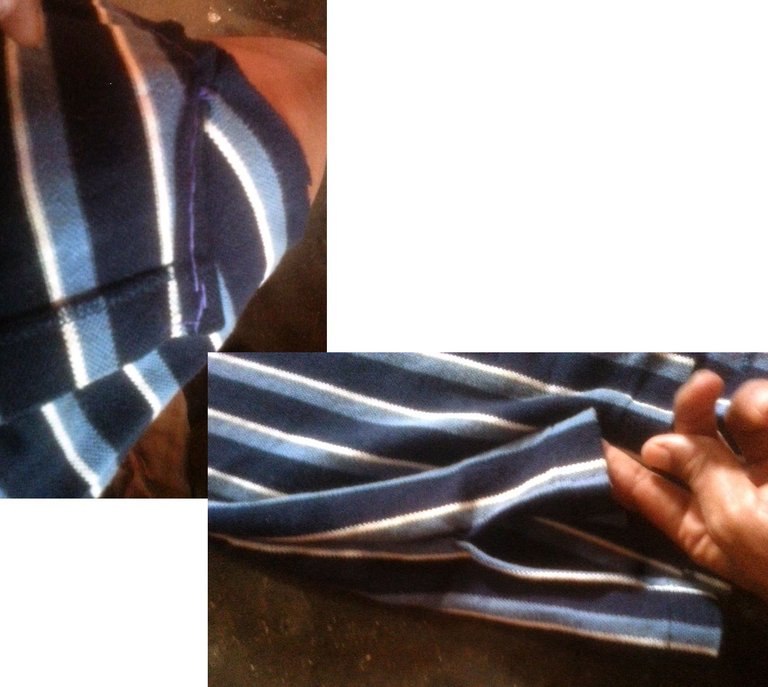 Trabajo terminado./Finished work.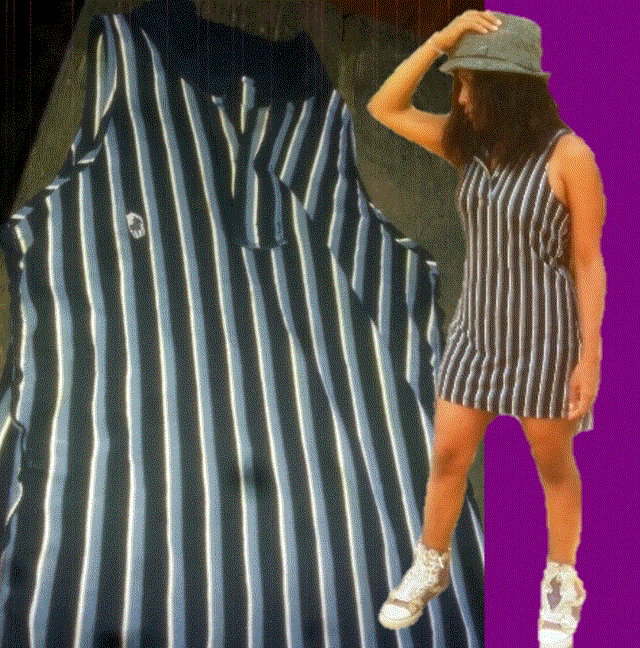 Fotos: Originales tomadas con mi teléfono Samsung S3.
Edición: VSDC Free Video Editor.
Traducción: Google Traductor.

Photos: Originals taken with my Samsung S3 phone.
Edition: VSDC Free Video Editor.
Translation: Google Translate.

Levántate y ponte en Movimiento.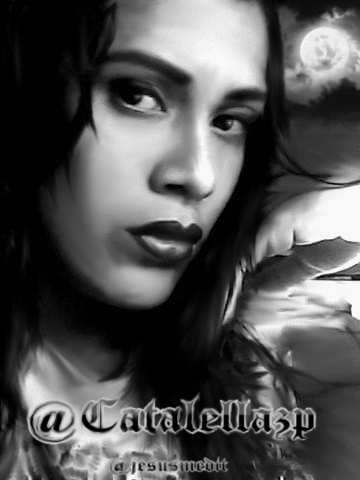 Artwork by @jesusmedit
Copyright @catalellazp All rights reserved.