Hello hiveians
A beautiful and lovely morning to you.
It's #needleworkmonday a day to bring out what I love to do (sewing)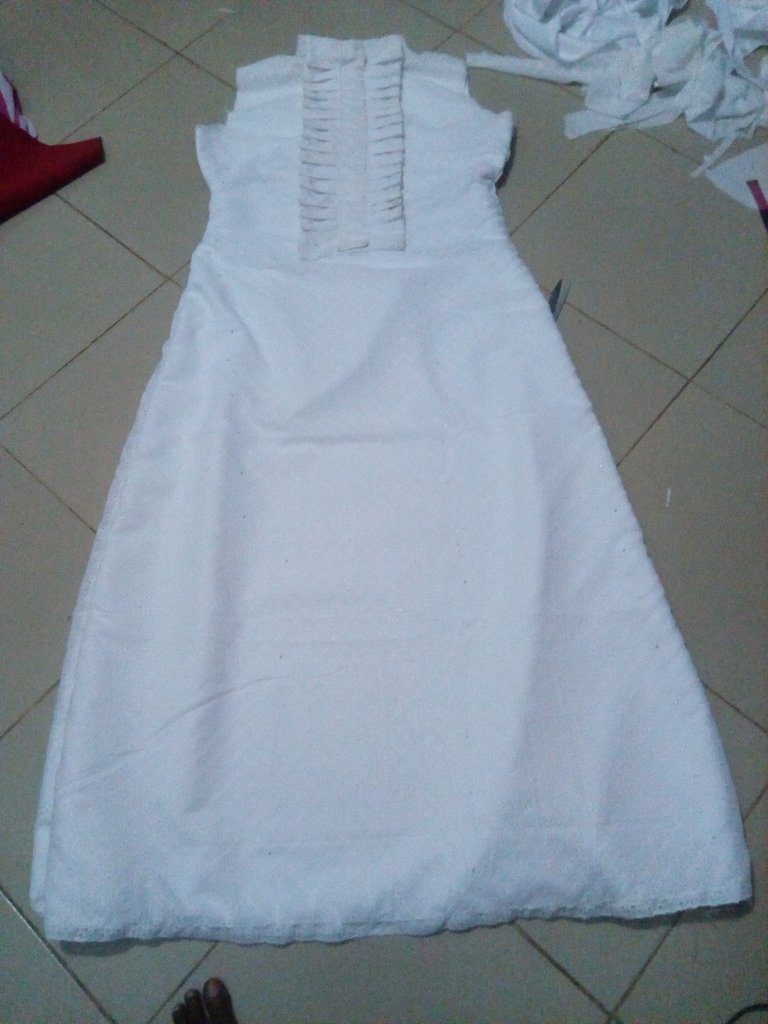 Today, I will love to show you the cutting and sewing process of an A line gown with pleated design at the center front and a turtle neck using a lace fabric of 5yards (36" for each yard)
The fabric was brought to me by my client and asked me to make a beautiful gown for her, I thought of making something lovely and elegant for her but I have to put the length of the fabric into consideration because my client is tall fat and huge. So I decided to make an A line gown with pleated design attached to the center front of a turtle neck.
let's get started with the construction process
using my client's measurements with full length of 65"I had to cut the fabric horizontally and folded in two to cut out the back and using the back to cut out the front pattern.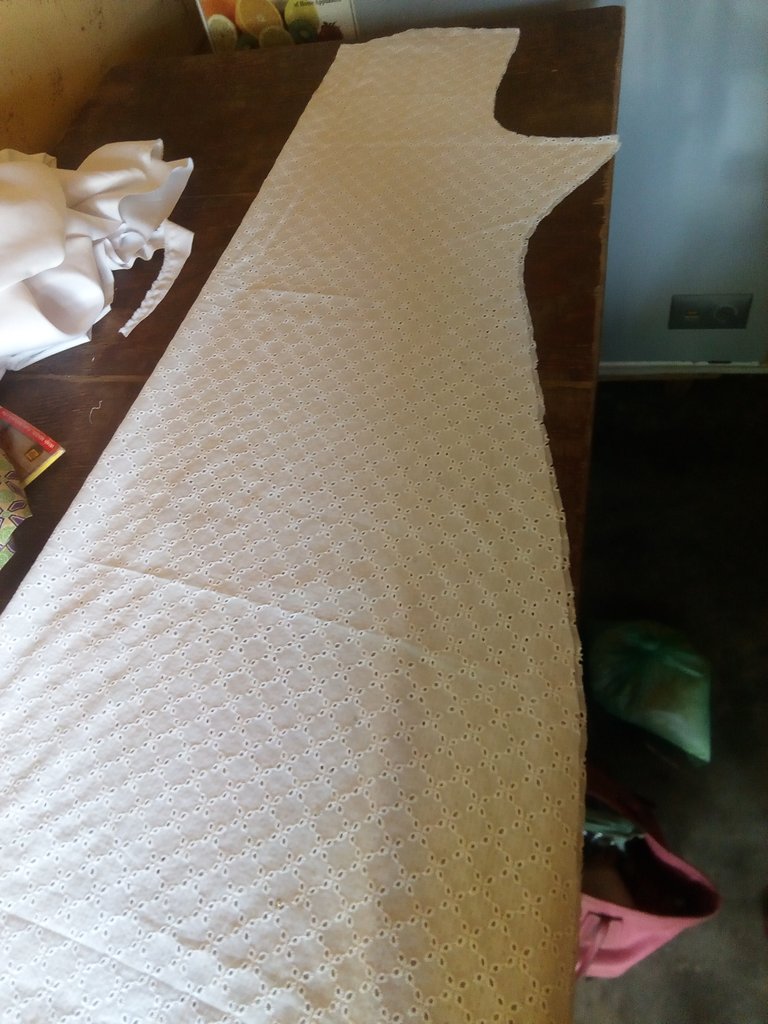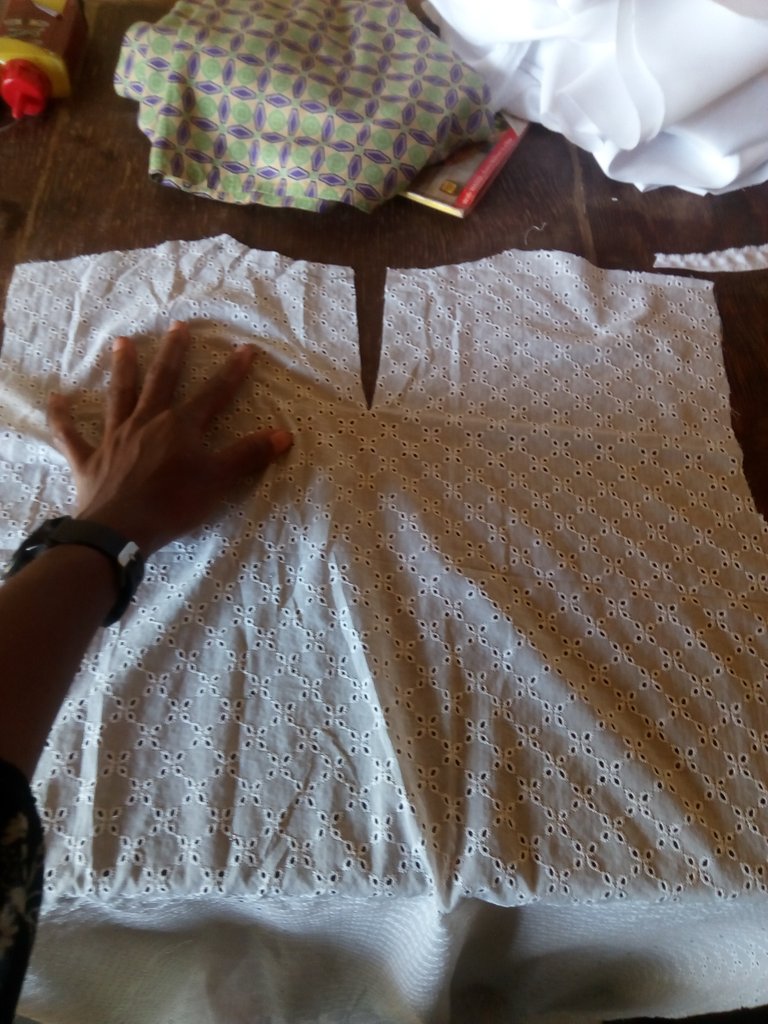 after marking out the necessary line and measurements, I added 0.5" to the bust, and waist measurement, then 1" to the hip and 5" to the full length measurement and connect all the Lines together. Using back neckline of 1"depth and 4" width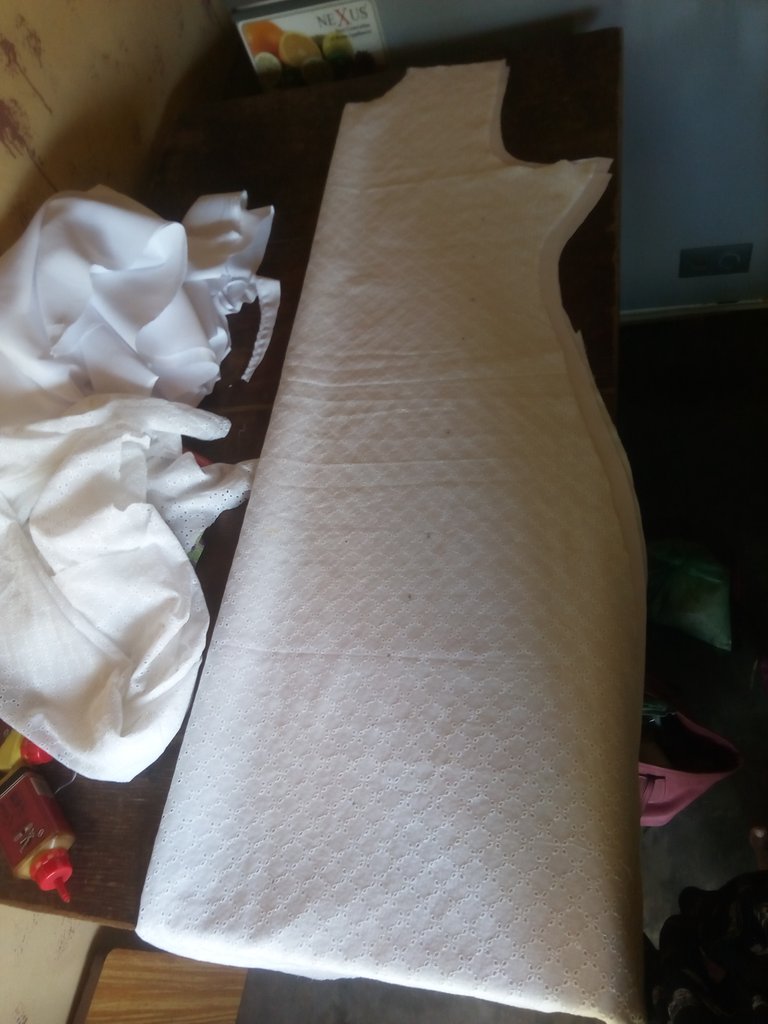 After cutting out the back bodice, I placed it on the fabric to cut out the front bodice using neckline of 3.5" depth and 4" width.

using the front and back bodice, I cut out the lining and sew together with my sewing machine.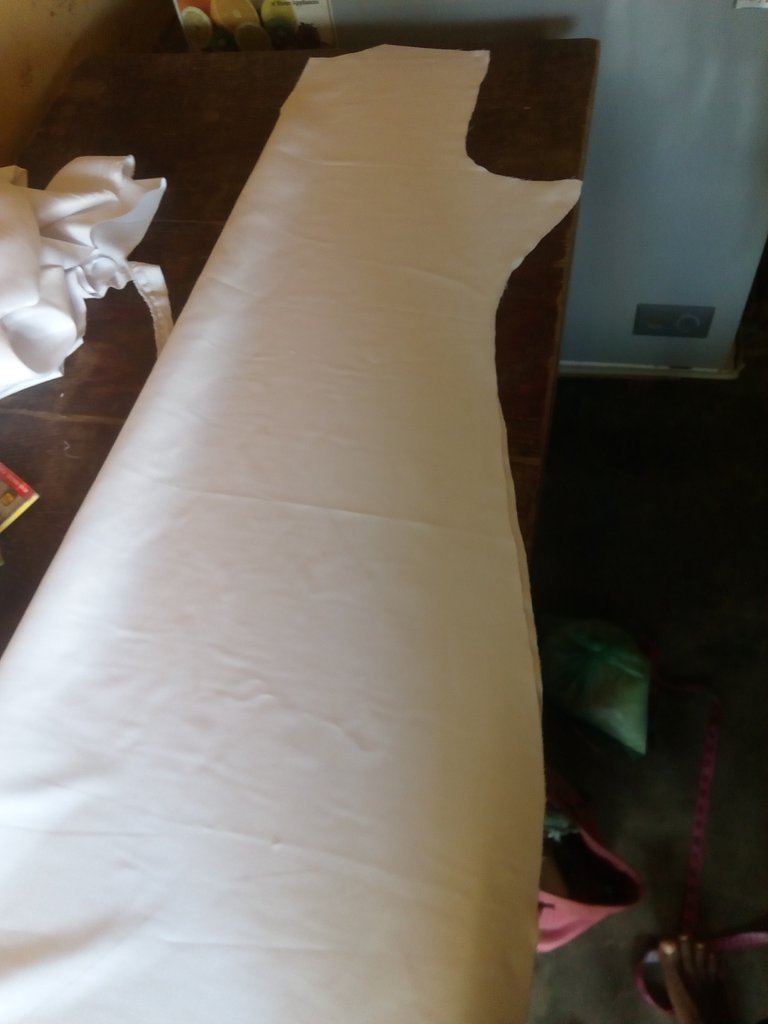 the turtle neck was also cut and attached to the gown.

pleated design attached to the center front.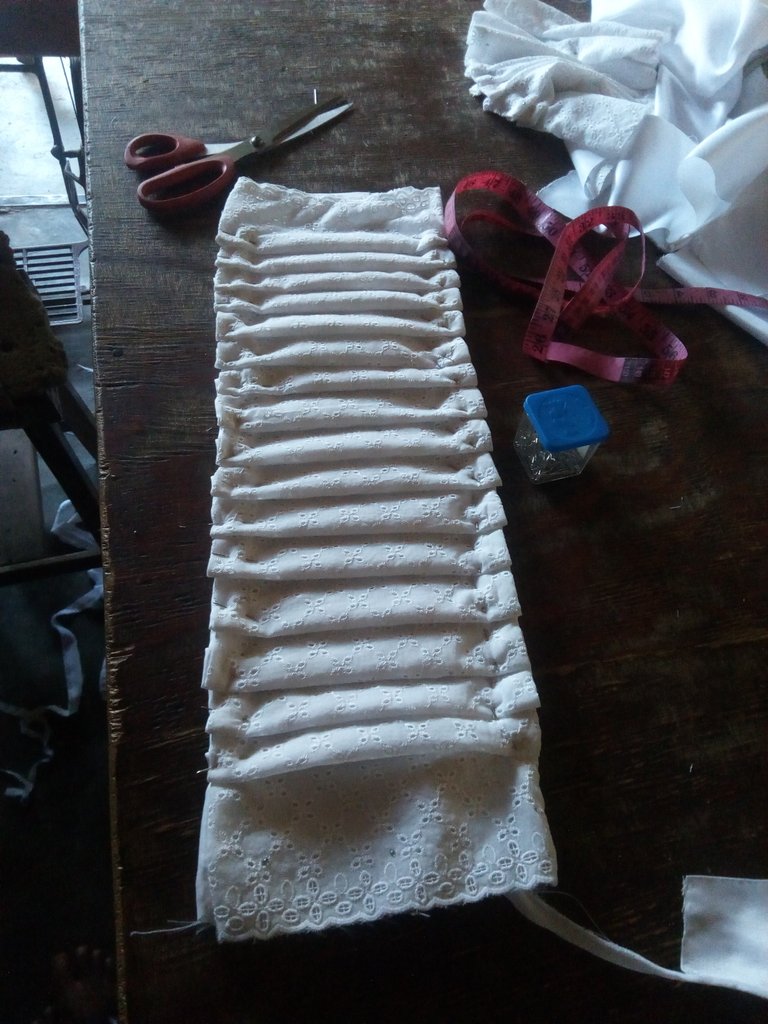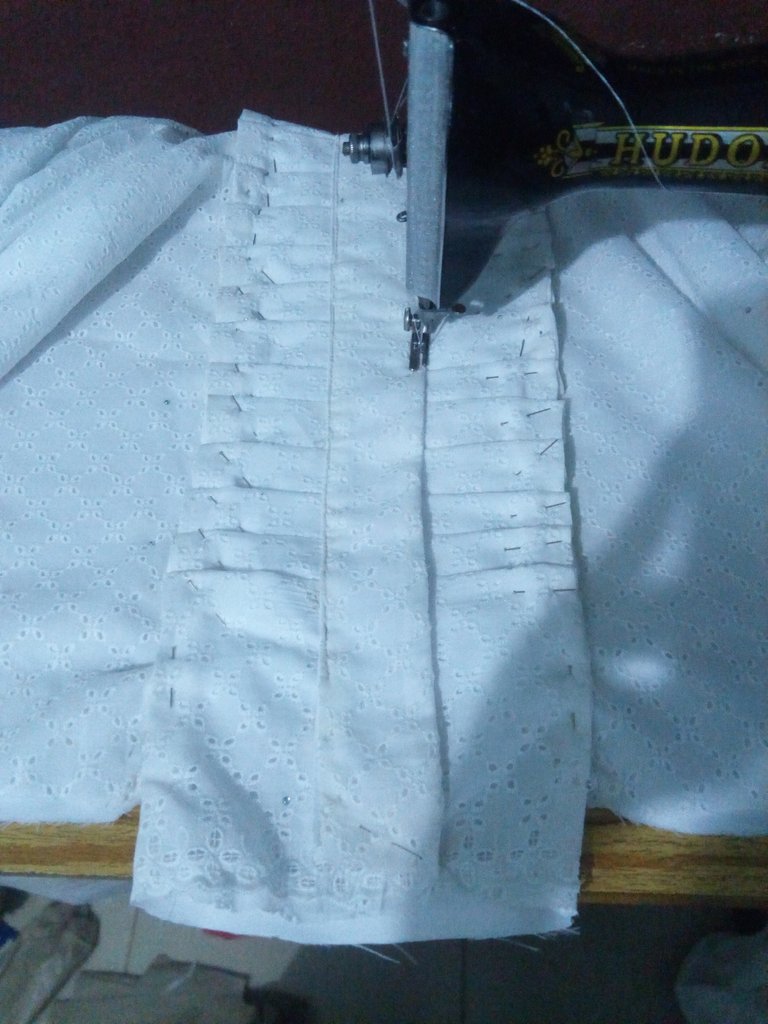 The sleeves will be attached to the gown later in the day. It was initially constructed but I want to change the sleeves to something unique.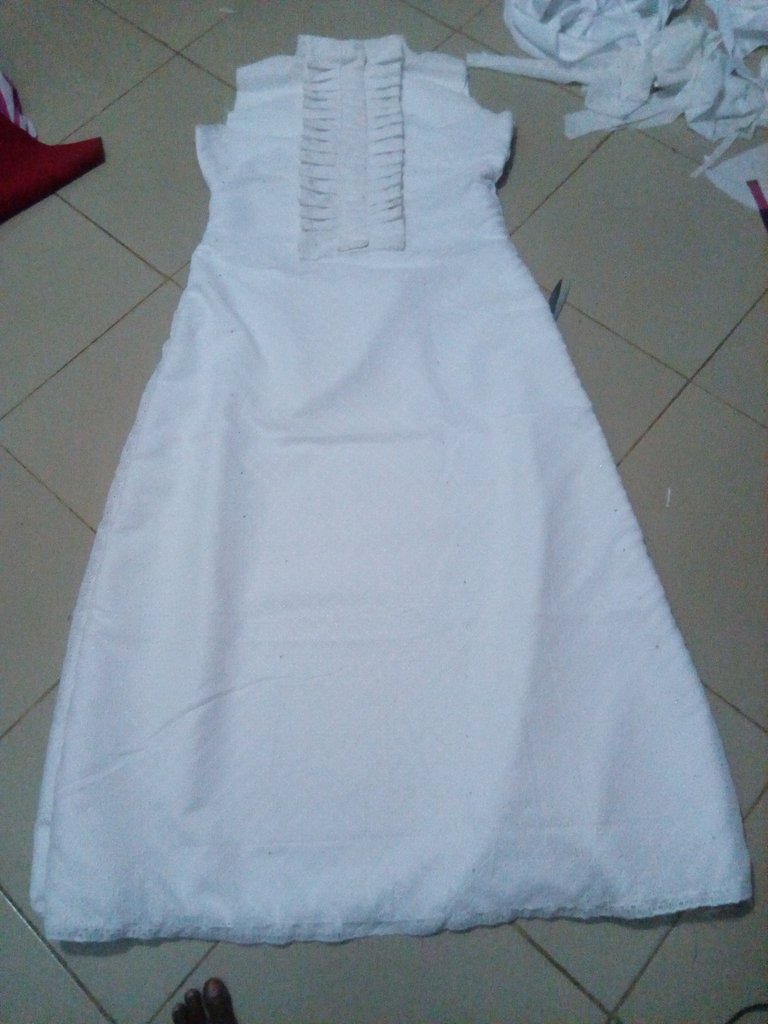 Thanks @needleworkmonday for this opportunity to show my work here.
Thanks for viewing my post and have a beautiful day.