Hi everyone! This is Part Two of my Insect Mating Pair Series. Part One can be found here if interested. I will post a new insect each Monday, saving the best for last.
MARGINED LEATHERWING BEETLES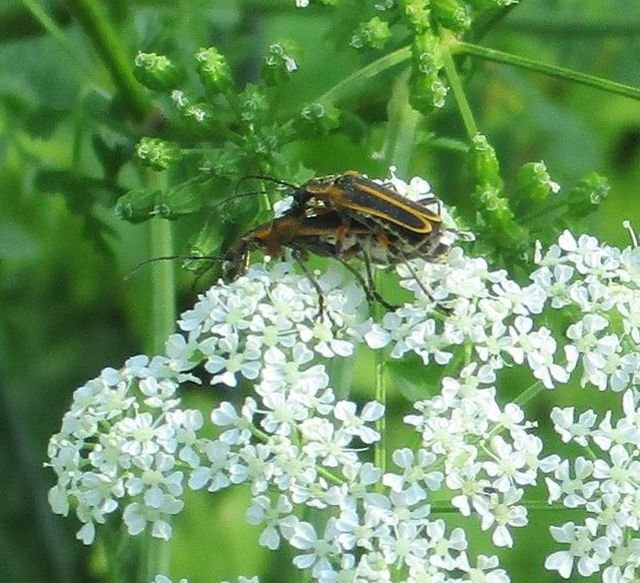 Many beetles are destructive and are unwanted, but beleive me when I say that you want these 'do-gooders' in your garden. Margined Leatherwing Beetles (Chauliognathus marginatus) look similar to fireflies but they do not have the organ on their abdomen that produces light. They are approximately one inch long and their flexible forewings have the look and feel of leather, hence their name.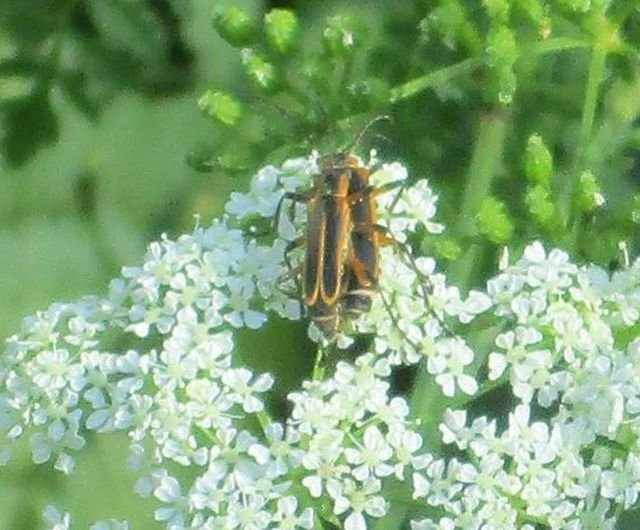 You can find these beetles throughout USA and most of the eastern USA. They are native and the adults like the ones pictured here, can be found in the spring. Margined leatherwings feed on pollen and sip nectar from a variety of flowers making them great pollinators. The flowers they tend to like the most are linden, hydrangea, New Jersey Tree and tree of heaven. It is typical for them to mate on flowers.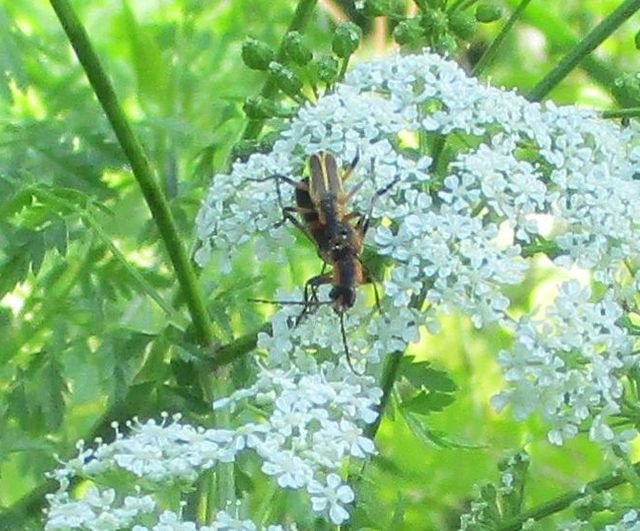 After mating, the female lays her eggs in the soil near a plant and ten days later the eggs hatch. The newly hatched larvae are white and darken in color with each molt, until they become black and velvety looking with small legs. They look somewhat like a small caterpillar. They have a healthy appetite for many pest insects, especially aphids.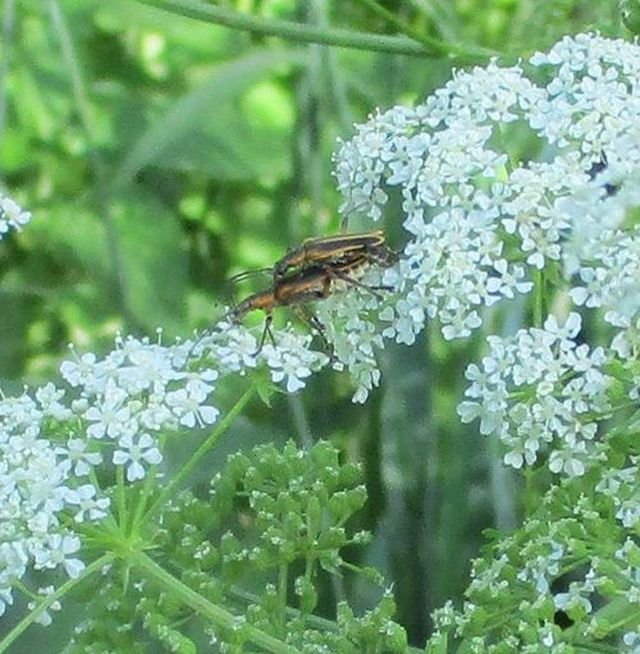 I am always happy to see these margined leatherwings every spring because they help gardens to thrive. How can you not like a beetle that is a great pollinator, does not damage your flowers or other plants, and their larvae with voracious appetites get rid of the damaging pests in your garden? Bring them on...the more the better!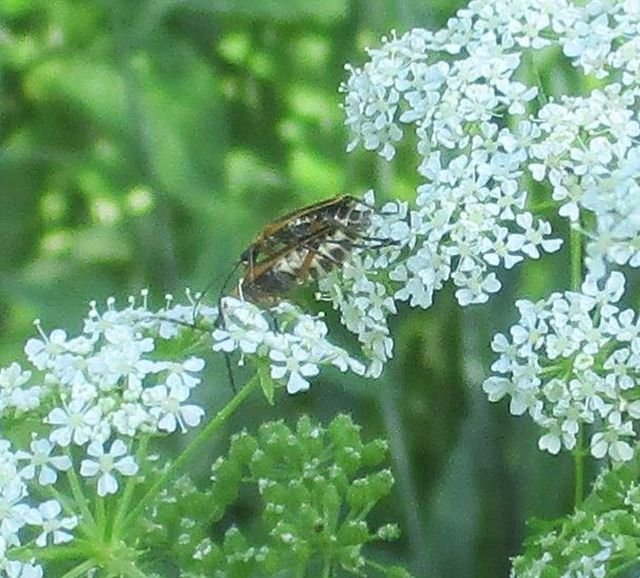 This is my entry for the Amazing Nature Contest created by @adalger. Please go here to find out how you can enter this amazing contest.
Thanks for stopping by and stay tuned for Part Three next Monday!
All photos are my own.
Information Source: umn.edu, vt.edu, insectidentification.org