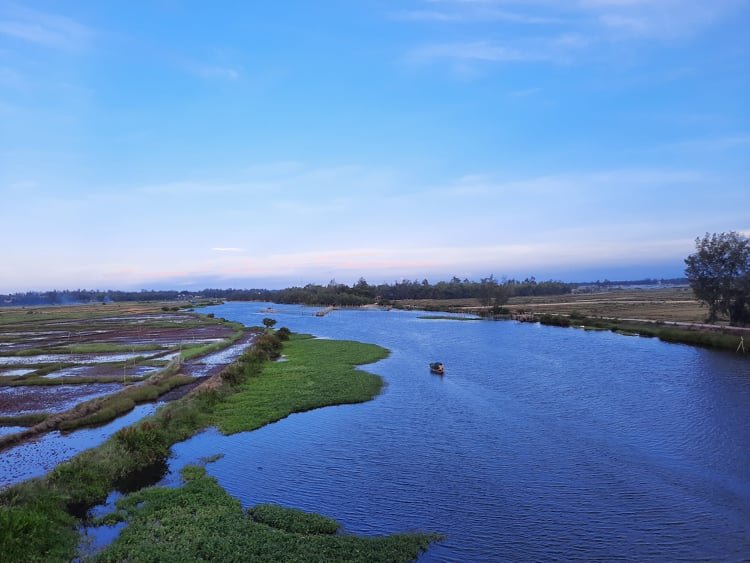 Countryside view on a river with rice paddies surround (taken on Sunday today)
Simple but beautiful. It's not my best photo but it's meaningful and teaches me a lession ..
" Was born in a countryside, I always dreamed of living in a big and busy city when I was a litle girl. I liked skyscraper more than bamboo house, river, rice field,etc.. But when I'm getting older, more mature and I learn how to treasure everything of nature around me"
Appreaciate Beautiful of Nature Wherever You Are
Thanks @Phortun for a great topic