This is one of my favorites
Video
https://slate.host/sbob/cid:bafybeibpb5msuudnaisjtondvpnm2vvf2t7mhwcaxxskptjpran3vcrc4q
Free file hosting on IPFS via https://slate.host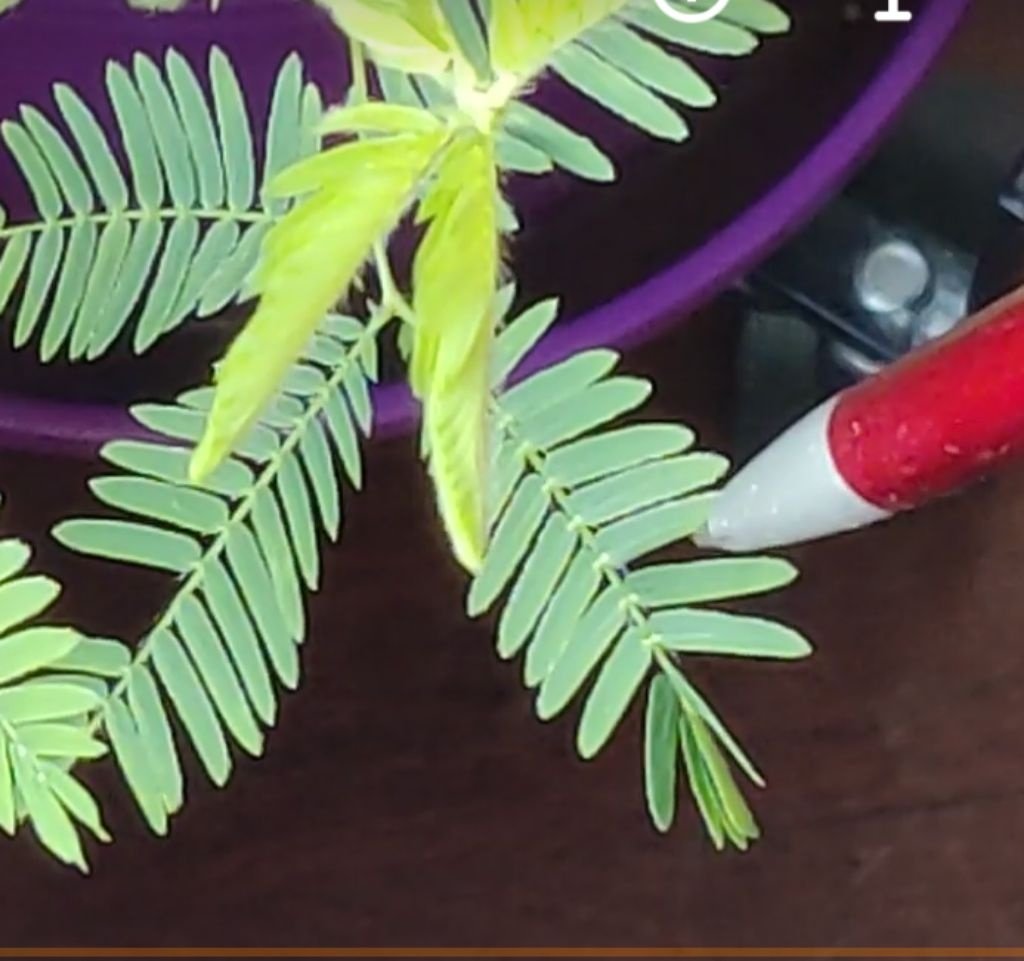 This is a Mimosa plant, also referred to as the touch-me-not. It grows very quickly into a bush or a tree depending on how it is pruned. The plant reacts to every touch (see video above). The leaves fold up two at a time, one whole fern like leaf at a time, or an entire grouping of four at a time.
If the stem is touched, the branch will fold downward. There is an elbow like joint for each one, right at the main stem.
I have been searching for one of these plants for many years. Most stores do not carry them because they die easily. That is not my experience. This one has tripled in size during the three months I have had it - currently standing at one meter high.
The next video at the bottom of this post shows the same plant when I first got it - only 15 inches high when held up by a string. It still needs help standing noted by the string in the following picture.
---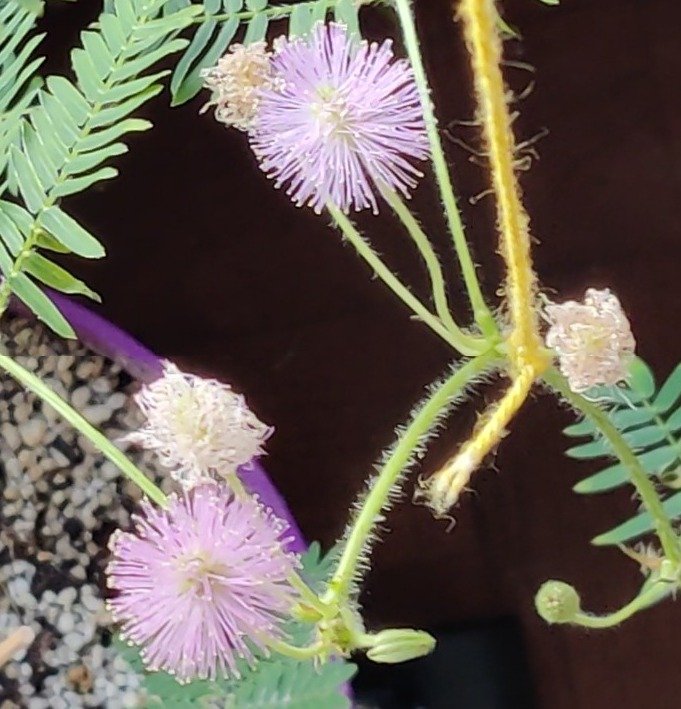 These are the flowers blooming on the mimosa.
This is a screen capture from the end of the video above. The flowers bloom and then turn into something from a Dr. Seuss cartoon.
The entire plant closes at dusk and re-opens every morning at first light. The process takes about twenty minutes twice per day. Though the plant can react instantly, as seen in the video, I think it prefers to close at a leisurely pace. Here is a video of the morning rise-and-shine routine.
https://slate.host/debian3/cid:bafybeif7iw5iyu56p2mvqll4hm5dovzwoicps5s3ur2b2urvadsvkvbyoe
I am successfully clipping and rooting shoots, which begin to thrive and grow - to be sold in stores. I do the same with all my carnivorous plants as some of you may know.