Hello all...!!!
Today I pick guava fruit in my yard. I have a guava tree that is very shady and it bears lots of fruit. I planted it about 4 years ago, the seeds were the result of a graft on the stem. Now it is growing very fertile and giving us fruit that can be picked at any time. But today I came across a very different fruit. I saw something growing on the skin of the fruit. After I checked it, it turned out that the parasite seeds had started to come out leaves. Usually we find parasites on the trunk of trees, they can thrive and can damage the plants where they grow. But what I want to say is how amazing the seeds of parasites are, they can live anywhere and suck food from the plants they grow on. Hopefully we don't live like these varasites. We strive to live but not destroy other lives.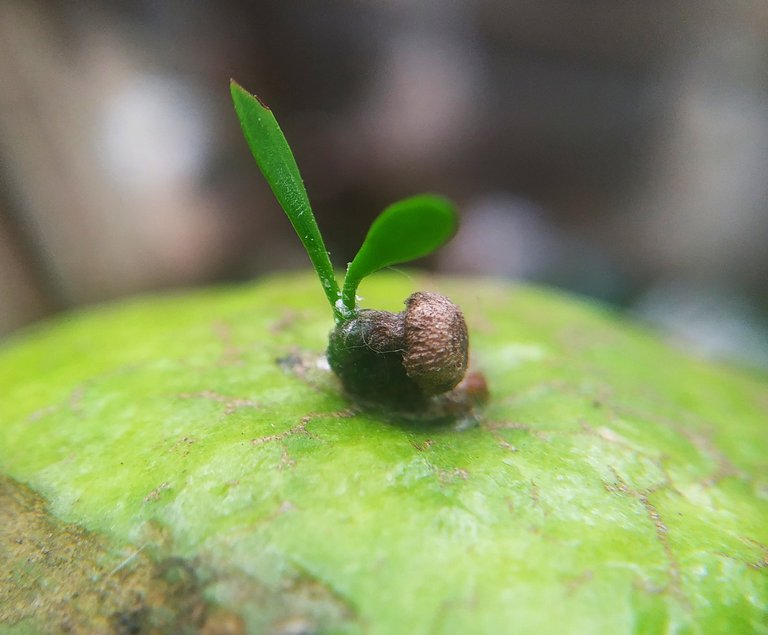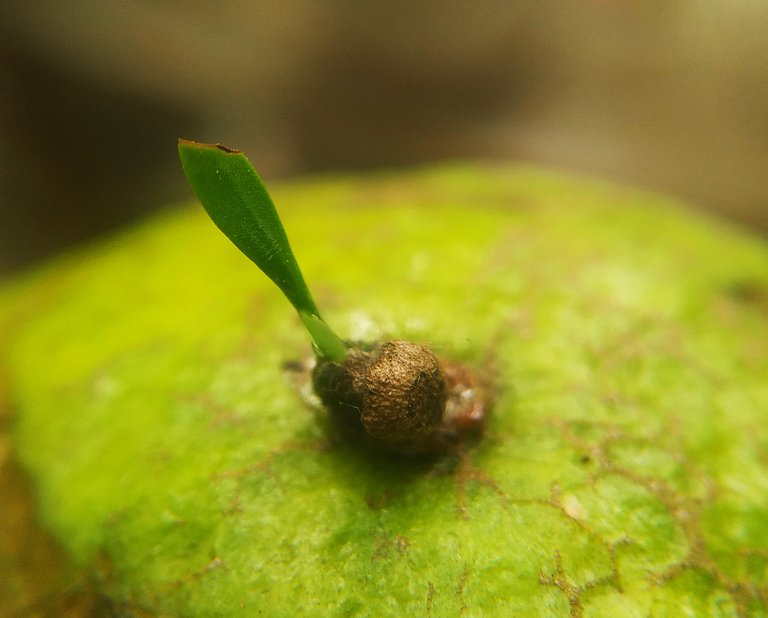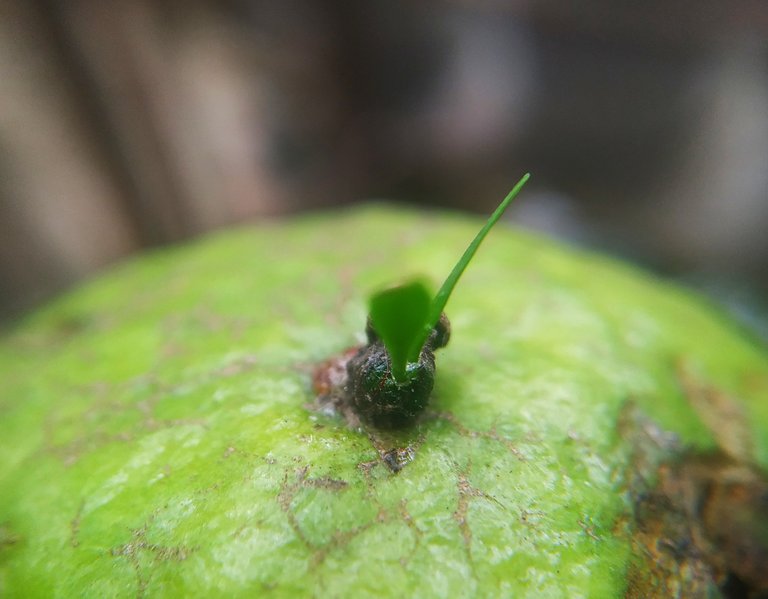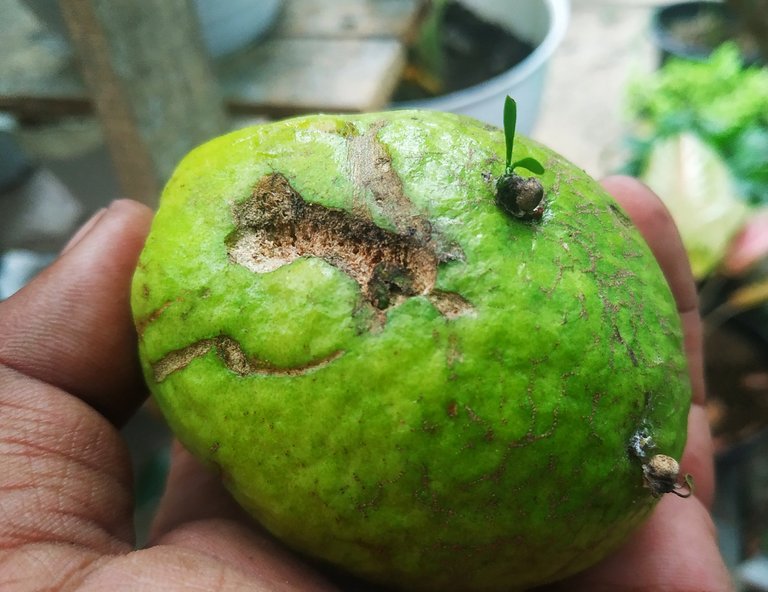 I took some of the pictures using a smartphone camera and added a macro lens.
Thank you for reading and providing support to my blog.
By @rizasukma