Hello all...!!!
Maybe you very often see spiders jumping in my posts. But of course I always found them of different types and places. To be honest, I never get tired of taking pictures of these little spiders that are good at jumping. Although sometimes I have to spend more time in the shooting process. Because this spider never stops moving and jumping. To me they are very extraordinary little creatures. The spider has a small body size and is able to jump very far and is able to catch prey that is larger than its body size. But sometimes I see these spiders acting very funny. We need to know that this spider has never attacked me. It could be said that their existence was not dangerous to humans. In fact, they are useful in maintaining the balance of natural ecosystems. Because they eat caterpillars and other plant-destroying insects.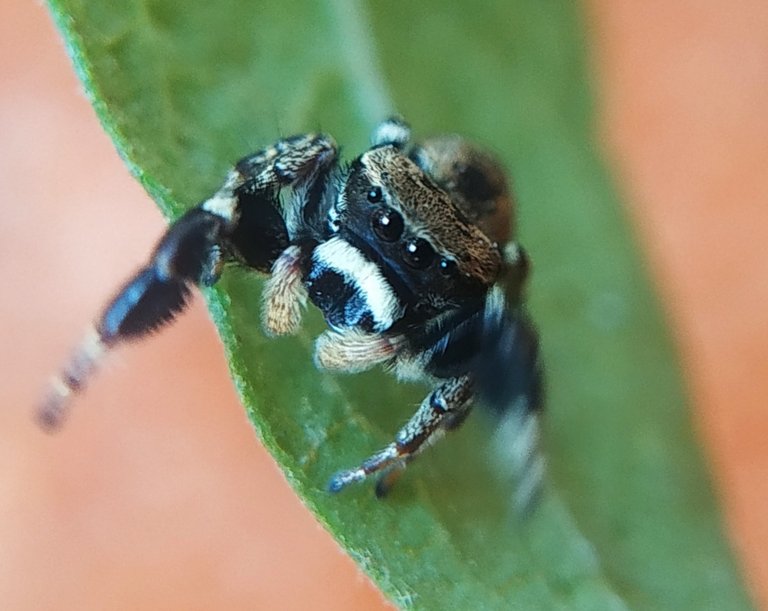 Here are some pictures of jumping spiders that I took a few days ago using a smartphone camera and adding a macro lens. I am following the spider's journey and trying not to disturb it.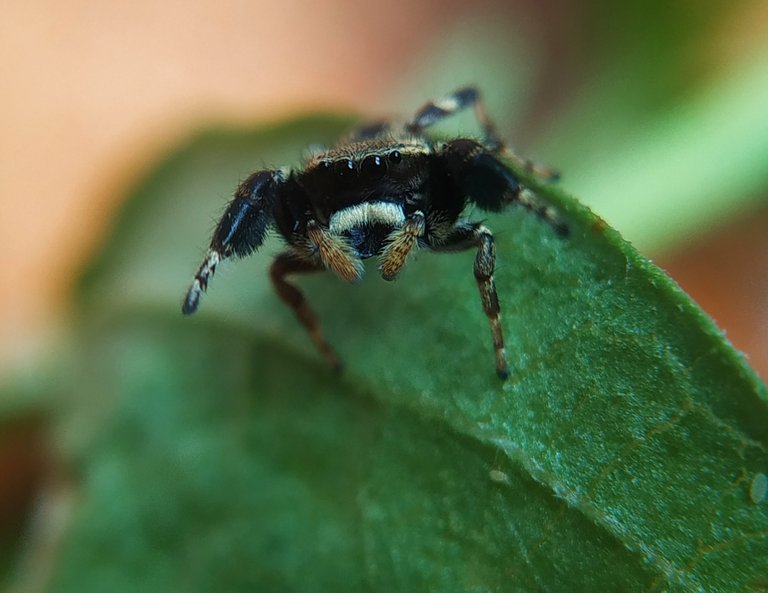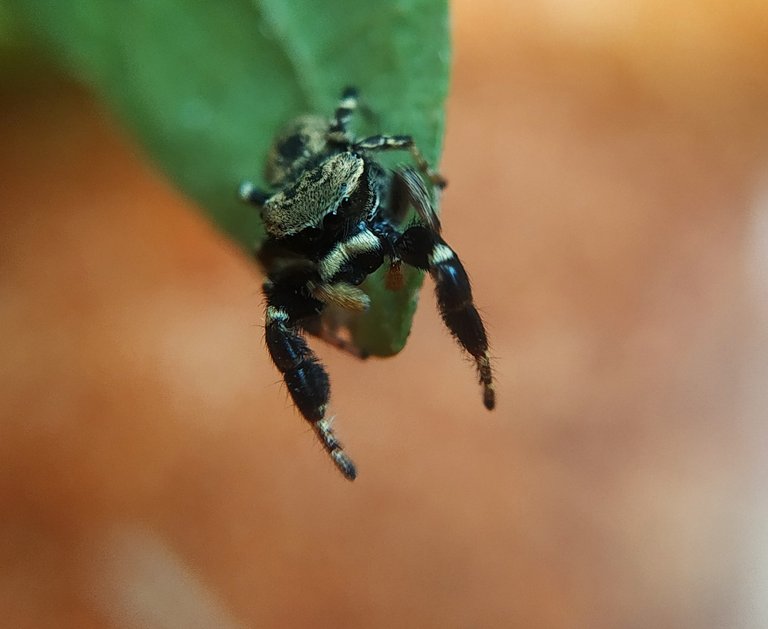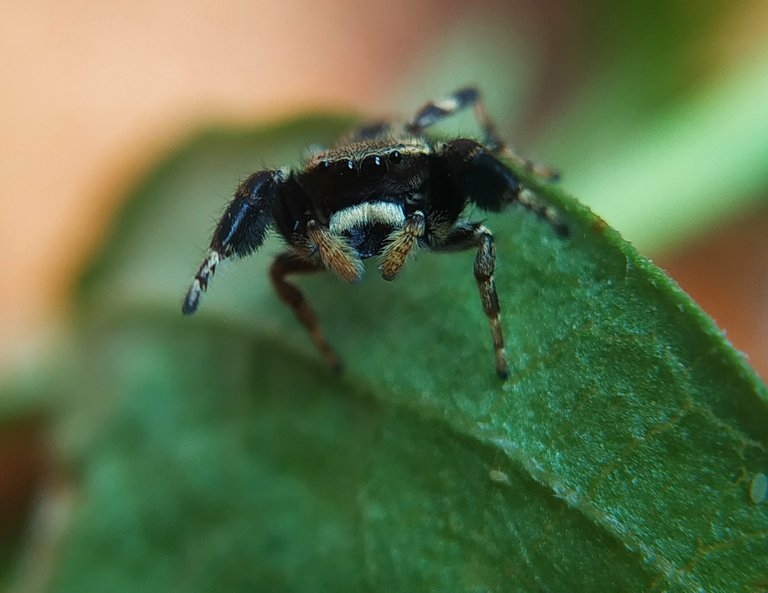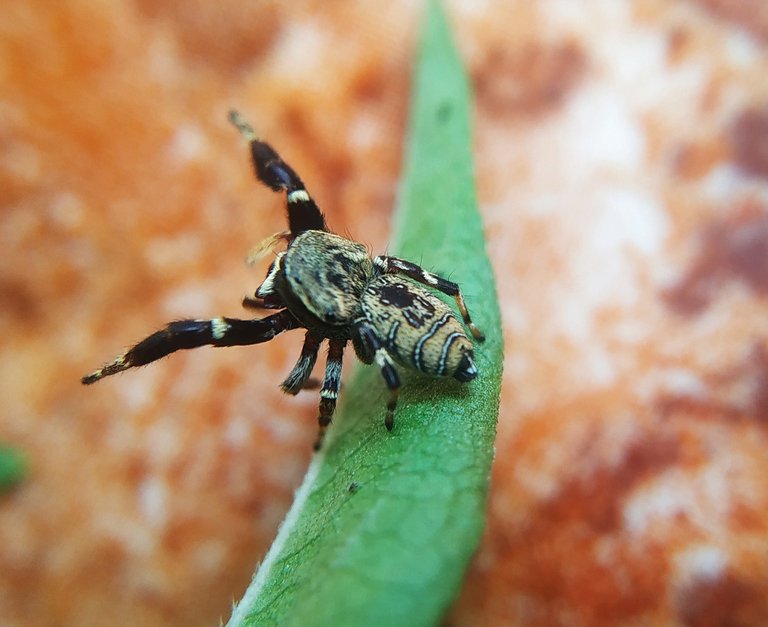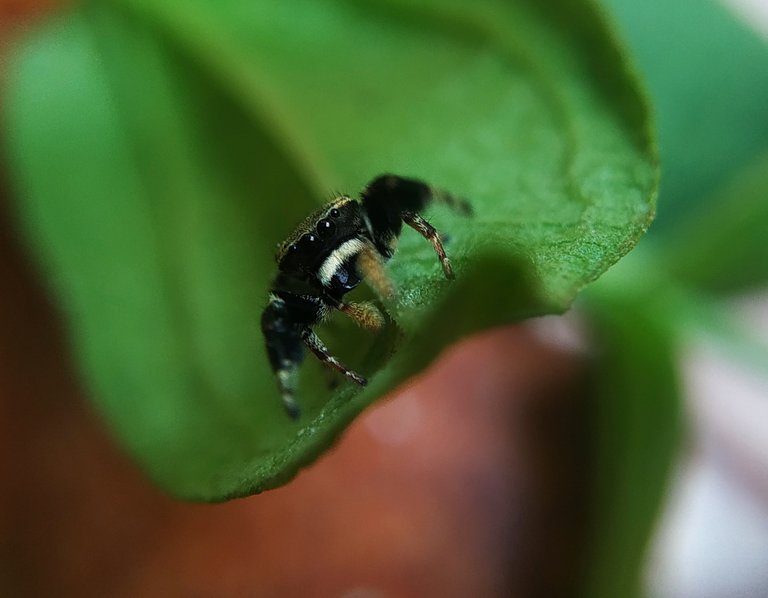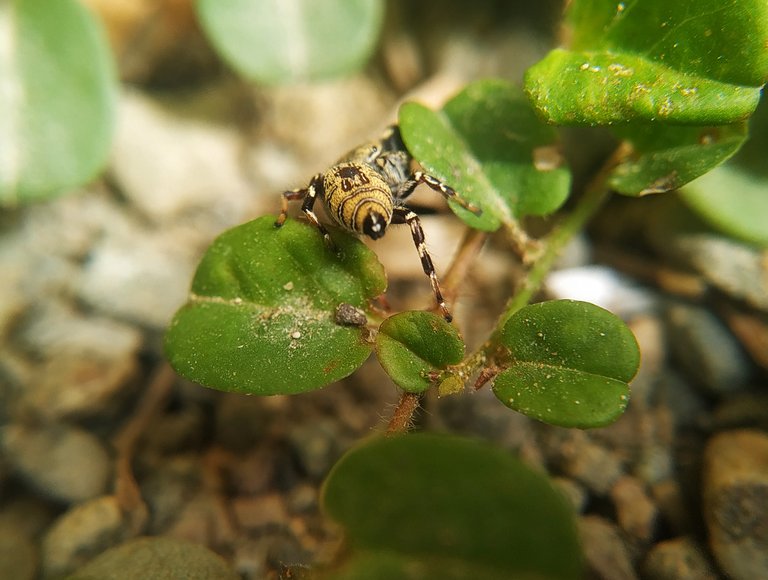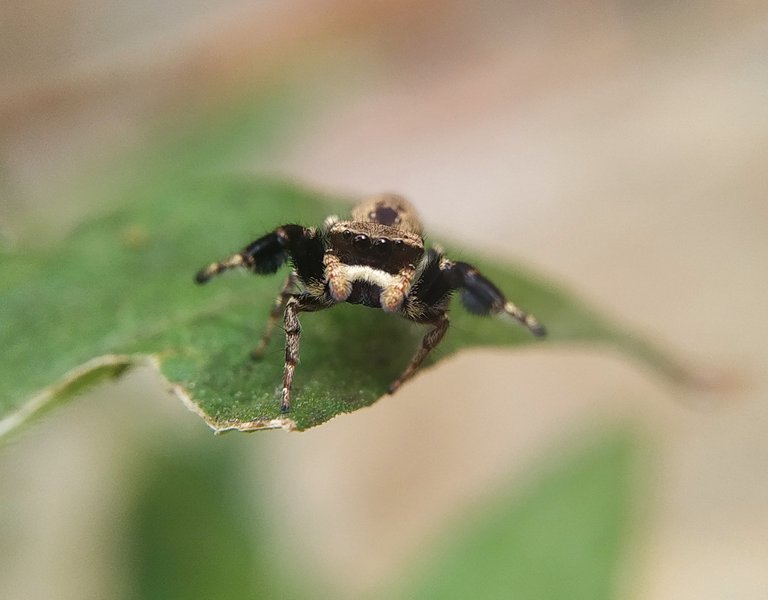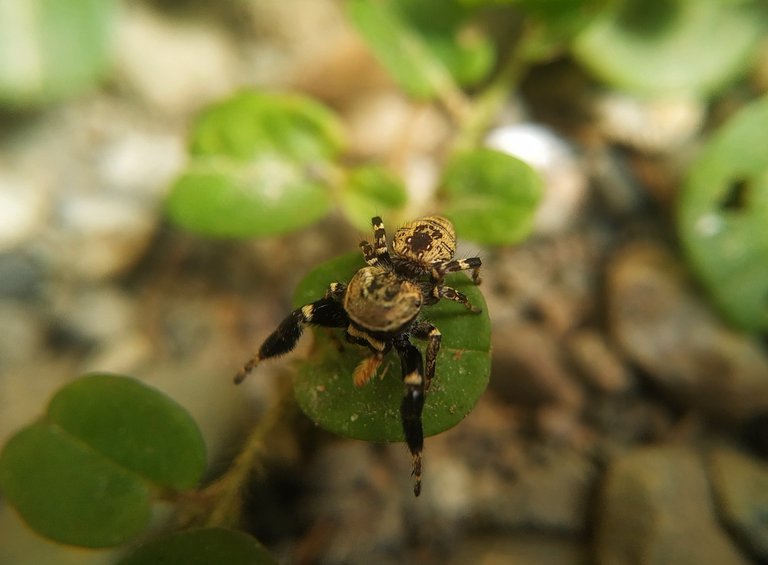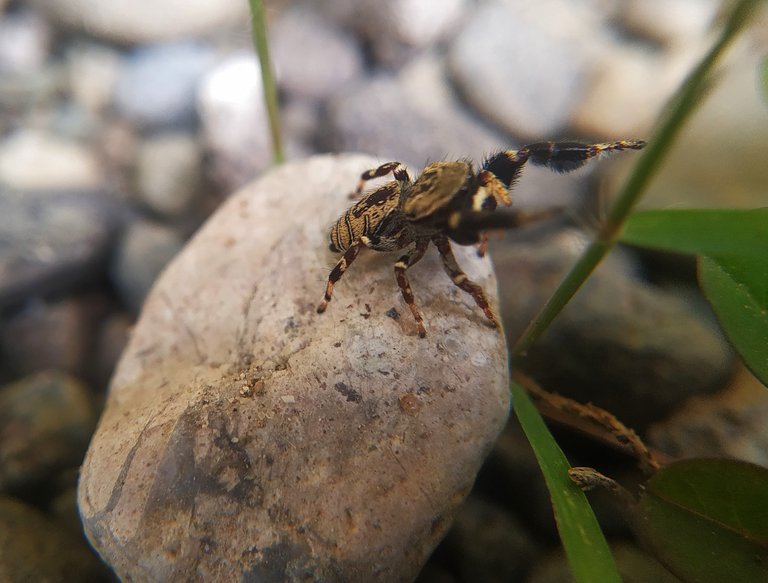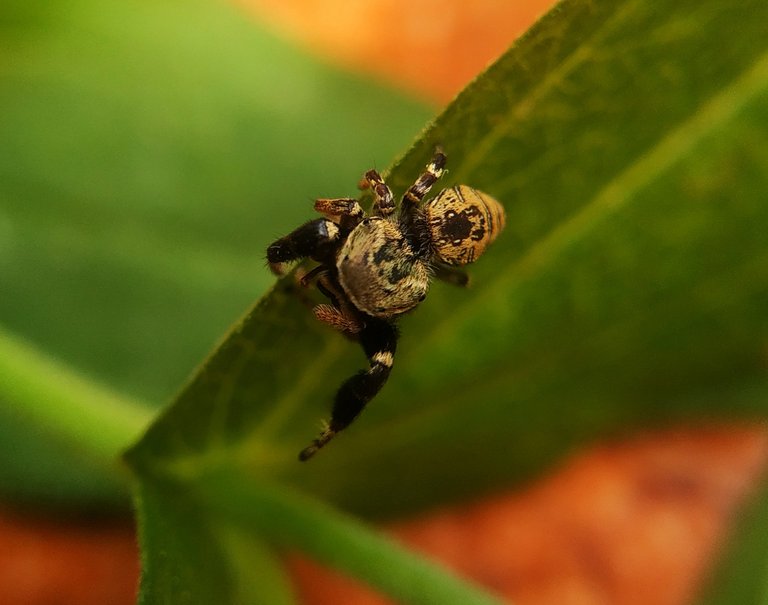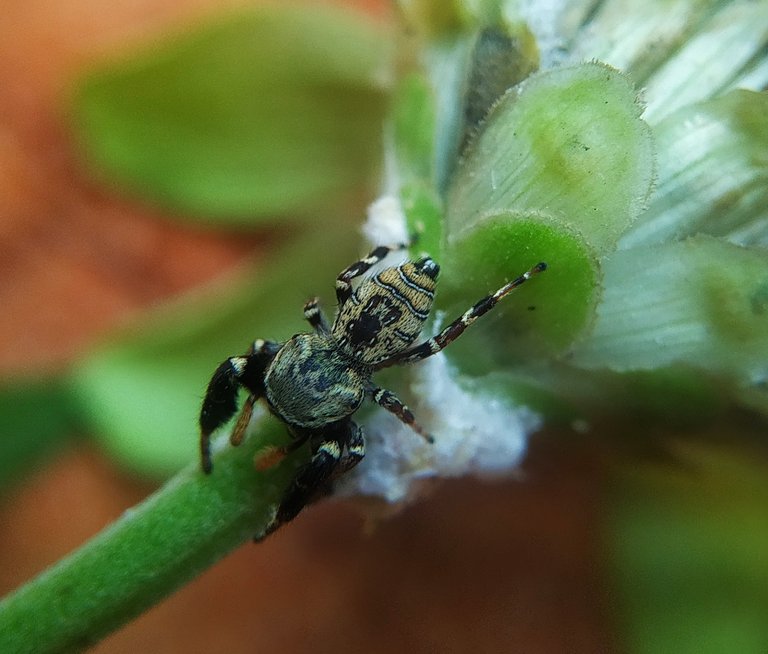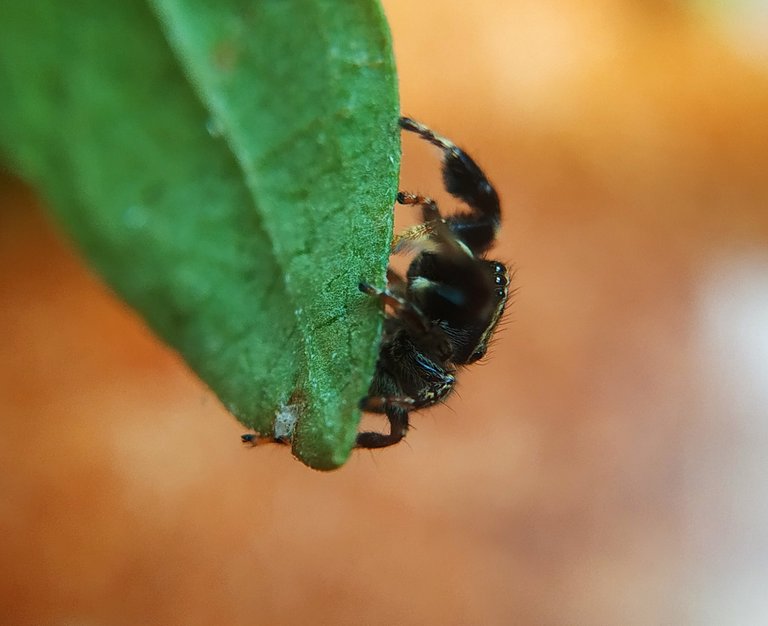 Camera smartphone xiomi redmi note 6 pro + macro lens
Thank you for visiting my blog. I hope you like my very simple post. Hope you guys have a great weekend.
By @rizasukma