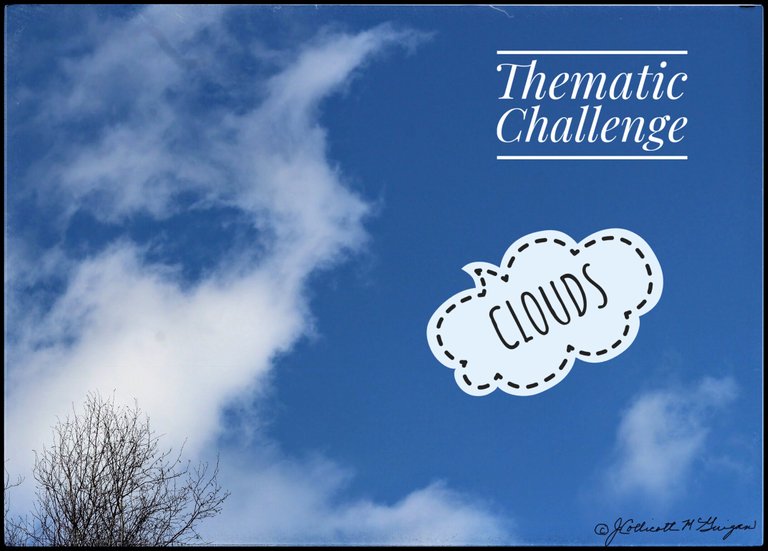 My entry to @bucipuci's Thematic Challenge for CLOUDS. Check Here for more into on the challenge.
Hubby and I were out for a drive and I noticed these black clouds one late afternoon as the sun was starting to set.
This is the entry for the challenge.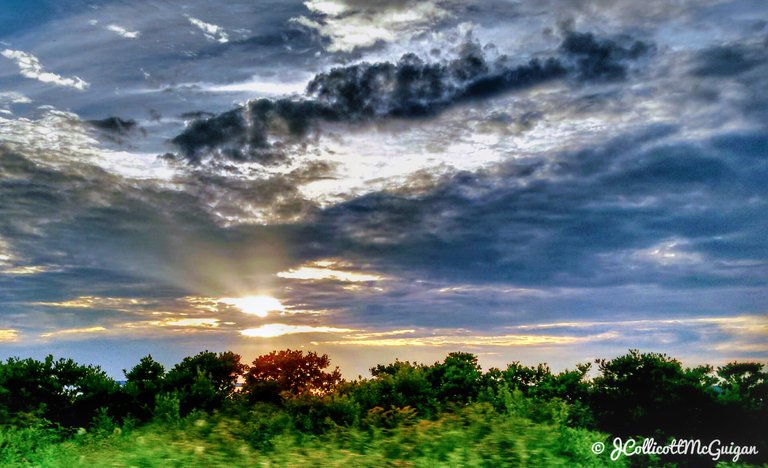 I enjoy looking upward, letting my imagination soar and photographing the many images the clouds make.
A closer look into the darkness of this cloud. I circled what to me looks like the resemblance of a face looking down with bright eyes, a beard and Mohawk hairdo.
My first thought, "This entity is part of nature, an elemental of darkness."
Nature always has something interesting to reveal if we take the time to look and listen.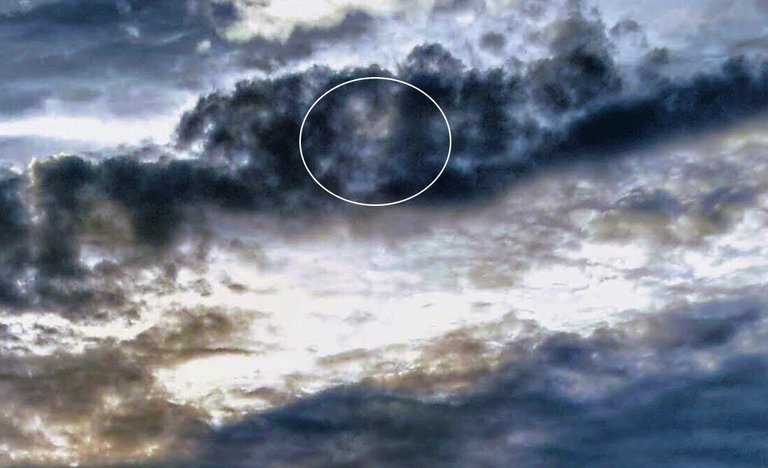 The photo on my post cover is one of my favorites cloud images. It always remind me of the 'cat in the hat' also know as Dr. Seuss. I have used 'the cat in the hat' photo before so wouldn't submit it for this challenge.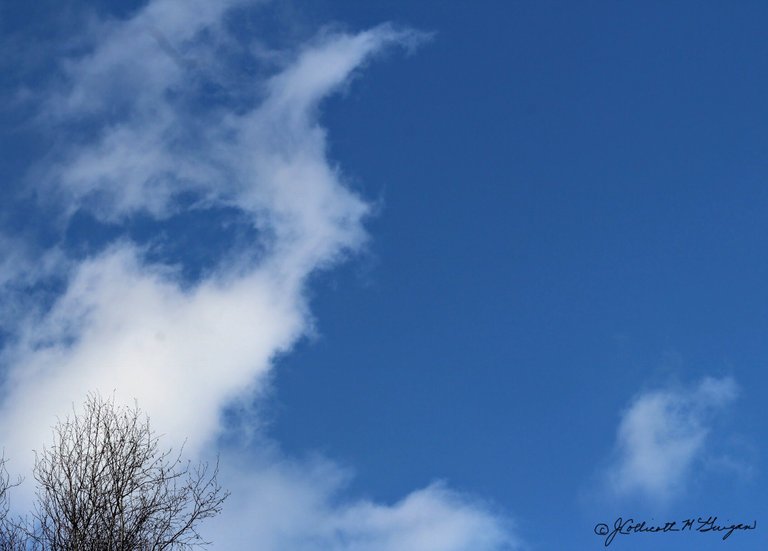 All photo are taken by me @redheadpei
Location: Prince Edward Island, Canada
☁️🌦🌧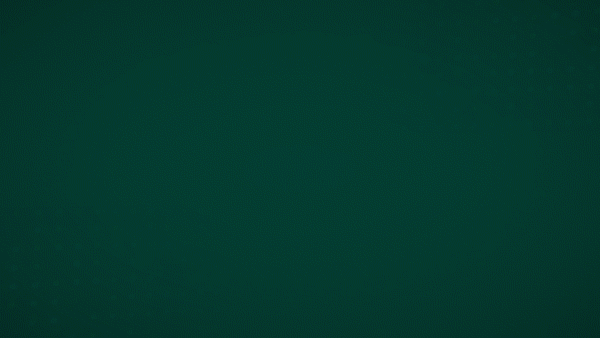 Courtesy of @zord189


Courtesy of @derangedvisions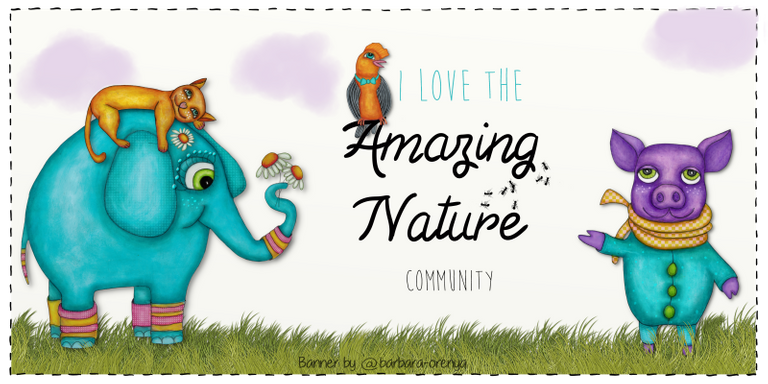 Banner created by @barbara-orenya