I chased this lovely Swallowtail butterfly around the yard and finally it decided to pose for me on the lilac bush.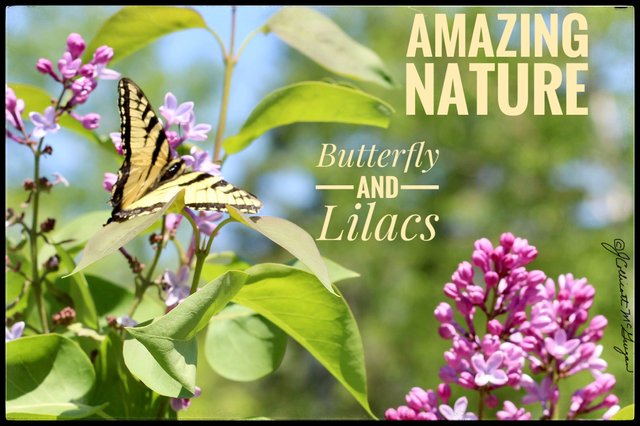 The Swallowtail is enjoying flying around and nectaring at various blossoms.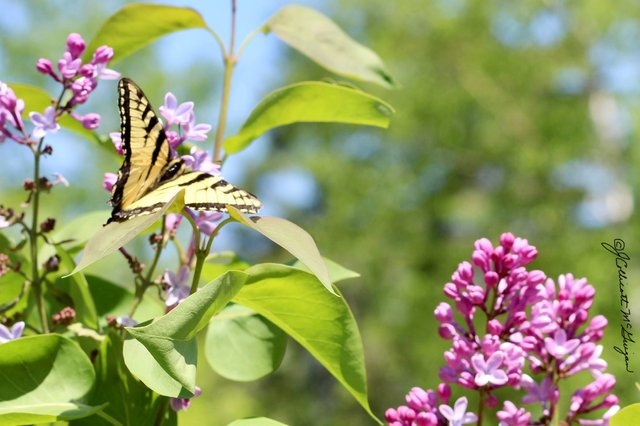 Nature is truly amazing and it is a joy to see the butterflies returning from the South.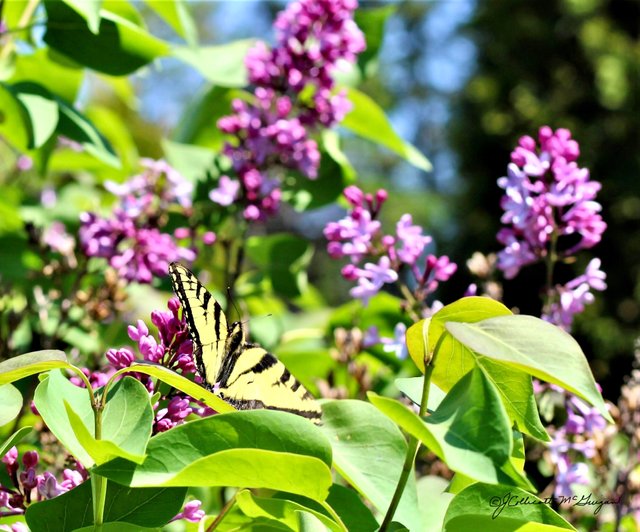 The Monarch and Painted Lady butterflies migrate over long distances, some as far South as Mexico. The large yellow Swallowtail does not migrate.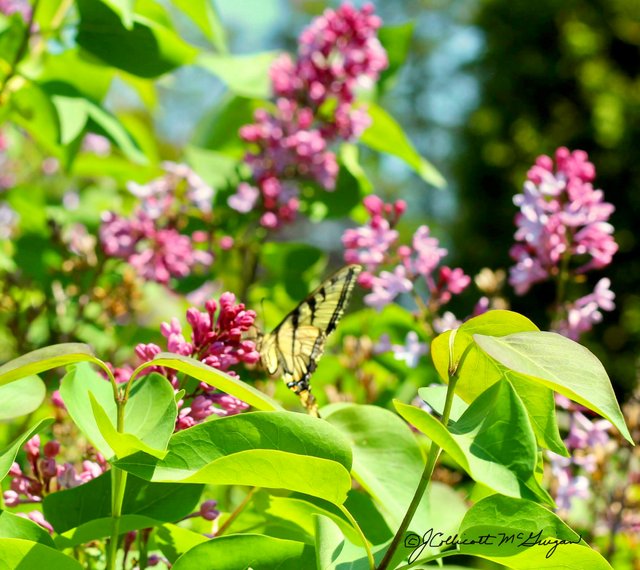 The lilac bush is in bloom and the purple blossoms are a great source of nectar for, not only the butterflies, but the bees and hummingbirds.
It's a pleasant sweet smell in the air as I pass by the lilacs.
I hope to see many more butterflies this summer.
---
Location: Prince Edward Island, Canada
Camera; Canon EOS Rebel T6
#amazingnature is hosted by @adalger. This post is an entry for the contest.
Check contest information Here.
🦋🦋🦋
---

hive-114105
Animated Banner Created By @zord189


Courtesy of @derangedvisions