Waiting for the sunrise.
A beautiful and cold morning that waited for me instead.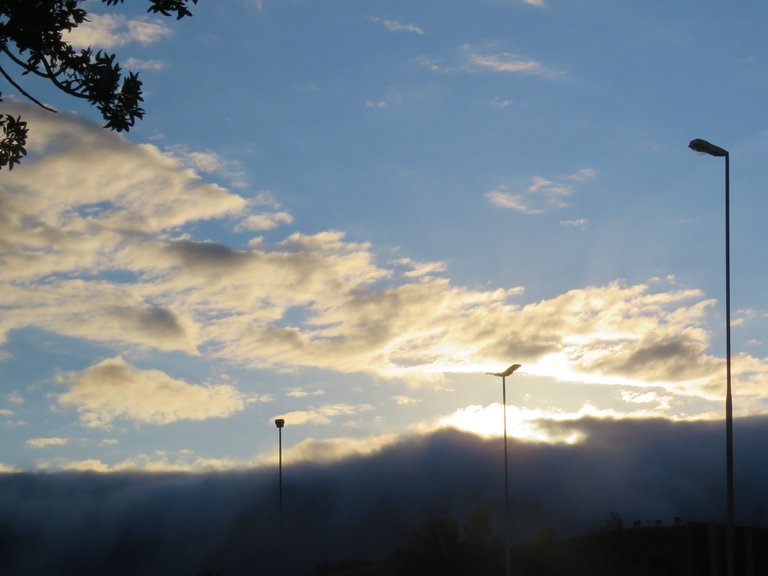 Now why did I use the word "instead" in the opening sentence?
Well when I saw the street lamp poles standing like sentinels waiting for the sun, I thought that it was going to be a great sunrise.
Lovely sun rays running down the mountain valleys and all such beauties.
But I had another think coming.
Look here at the angled bare branch, I wasn't the only one that was fooled, as even the two birds were waiting for the sun.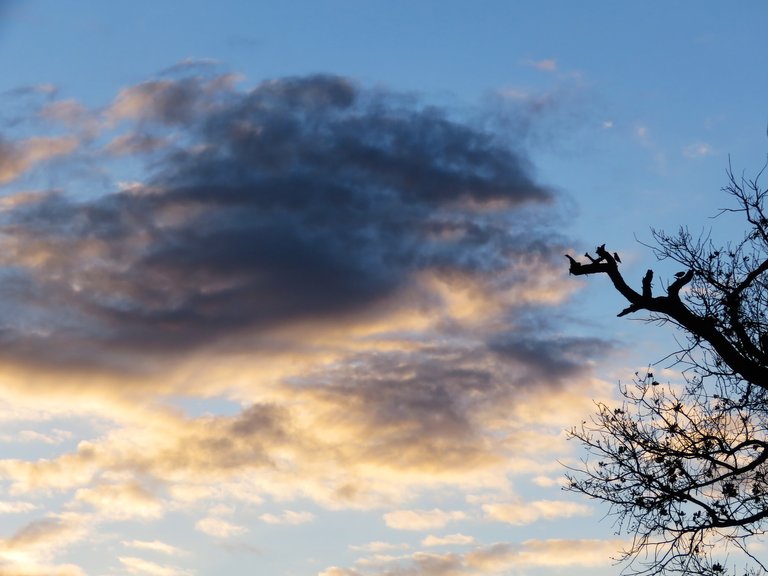 Surely the sun would emerge at any moment and we all waited in anticipation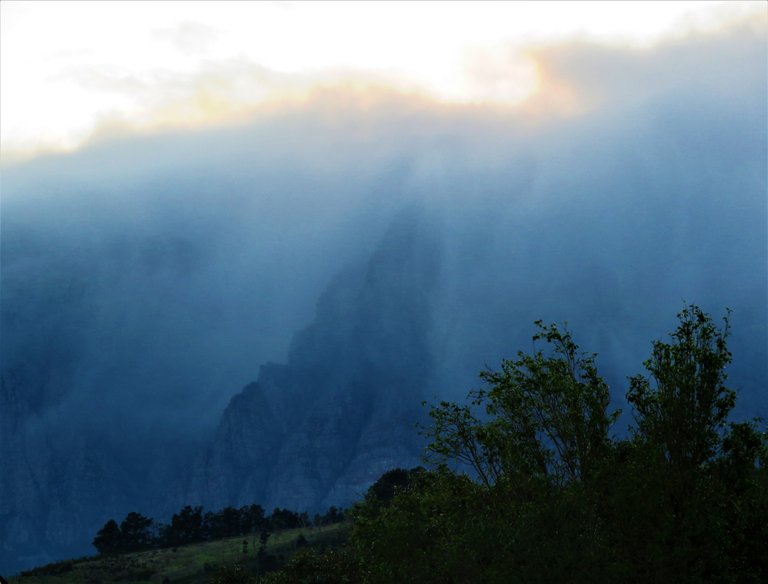 Soon and I sang with the birds, "Come sun, come sun".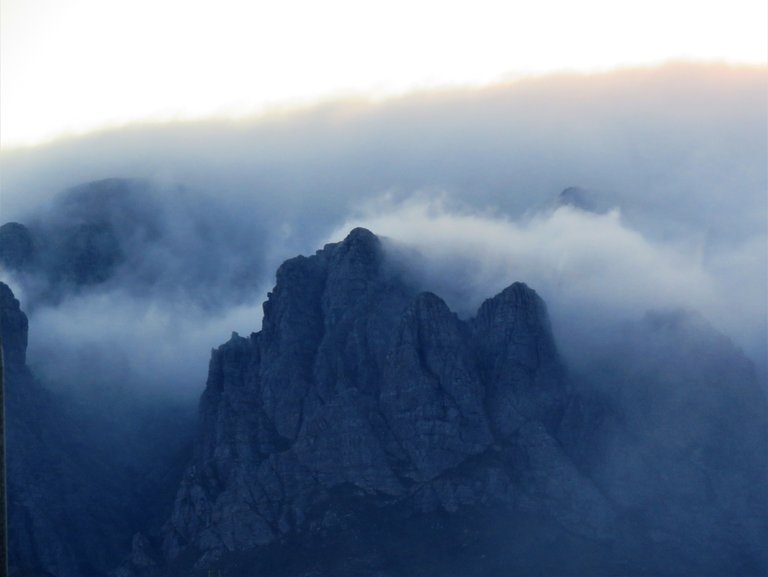 Have you ever heard the saying; You make your plans and then life happens ?
But not to be, as look what the wind did, it blew the clouds over the face of the sun within minutes.
And then it was raining, just like that.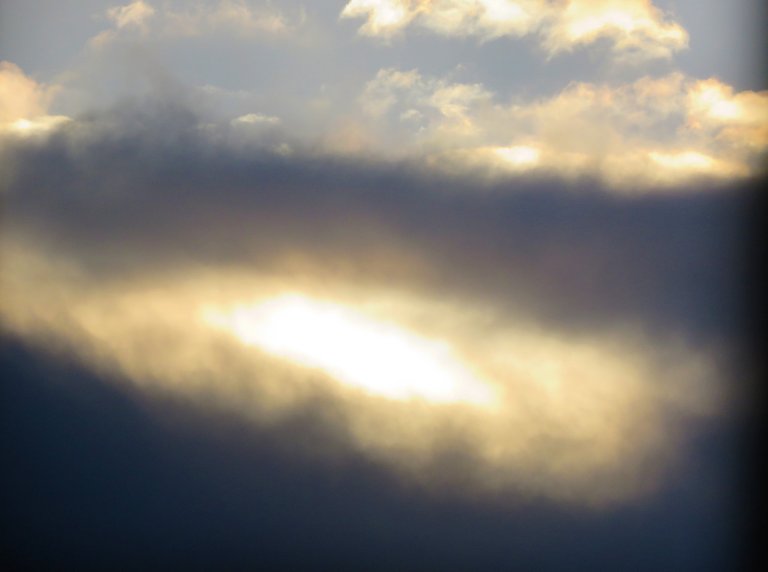 So, as a consolation I have posted this Southern Double -collared Sunbird for you that I snapped yesterday.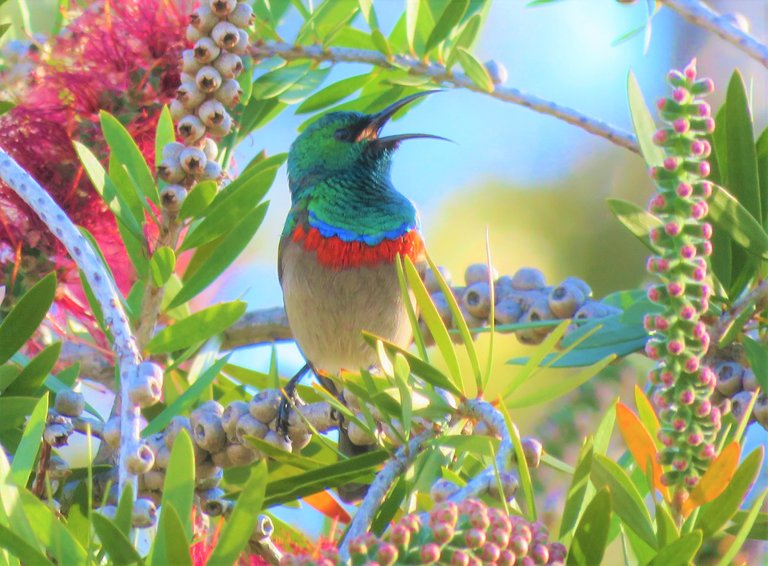 Oh yes, Mother nature likes to play her tricks on us and I had to laugh at myself as me and the birds had to scatter into our hiding places.
I especially got up early out of bed preparing to catch the new Spring sunrise on camera, but then life happened.
How often does this not happen to all of us in life?
Wr prepare for something with great expectations and then it turns out to be a damp squib.
That's why I have the fond saying of, "Such is life" and fortunately I have learned to laugh at myself.
I hope that you did too.
And That's All Friends.
Photos by Zac Smith-All Rights Reserved.
Camera: Canon Powershot SX60HS Bridge camera.
We hope that you have enjoyed the story and the pictures.
Thank you kindly for supporting a post by @papilloncharity
---
---