The small things here.
Some photos from my files.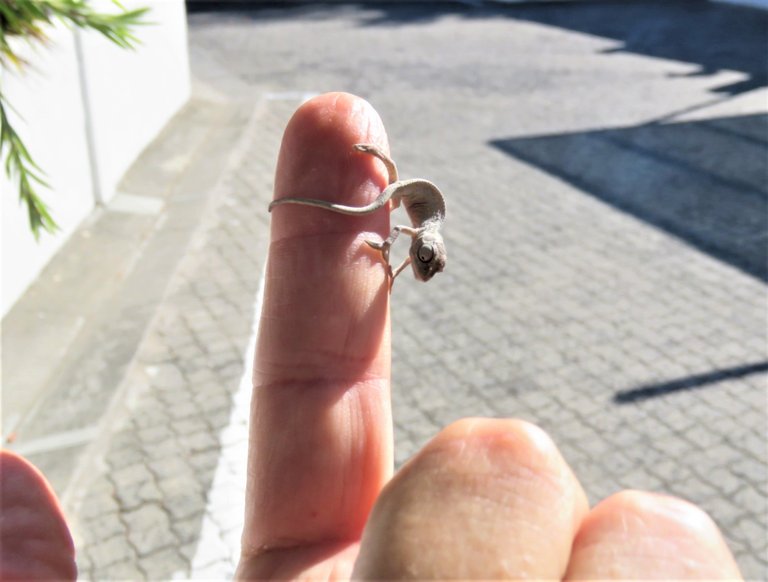 This is a baby Dwarf Chameleon and they are only found in the Cape.
I cannot swim outside today with my camera, as we are totally rained in.
Not only are we under a Covid lockdown, but we also suffered some huge riot damages and now the coldfront has landed leading to more misery for many souls. But I digress, as I tried to bring you a selection of photos in order to show you the beauty of the small things in nature.
Come and have a look.
Two photos of a flying female Carpenter Bee.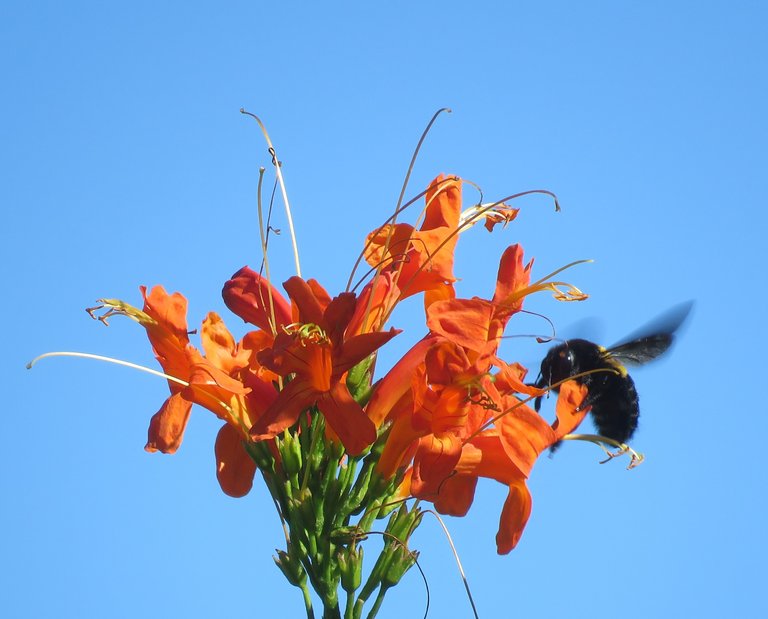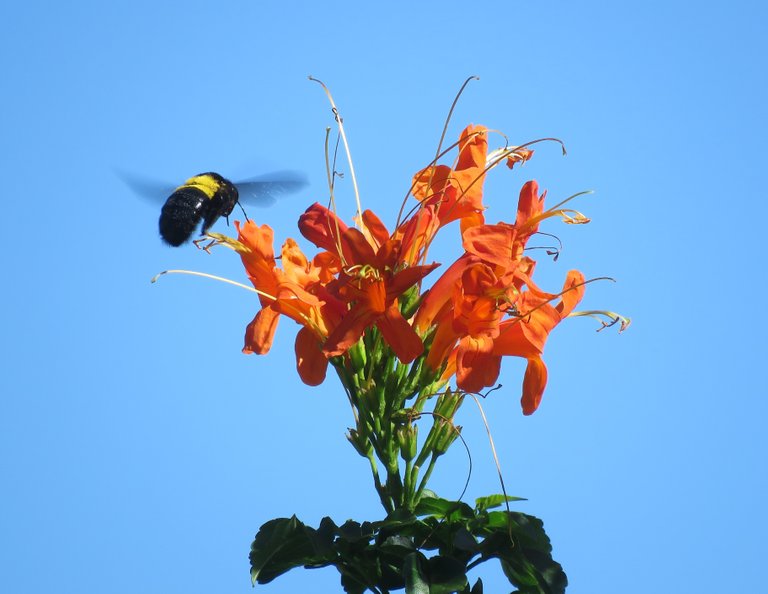 A big black Mason Wasp sat on this flower.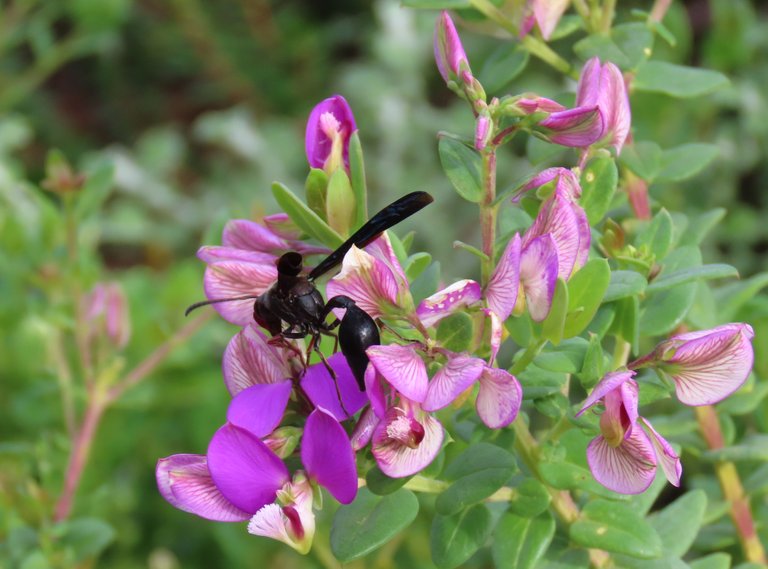 This is a Cape Autumn Widow (Dira clytus)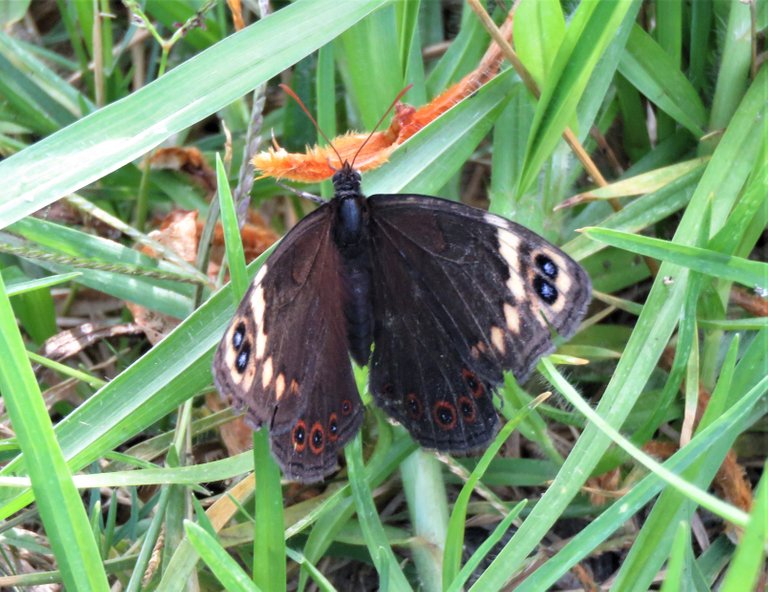 Here we have a Cape Skimmer dragonfly.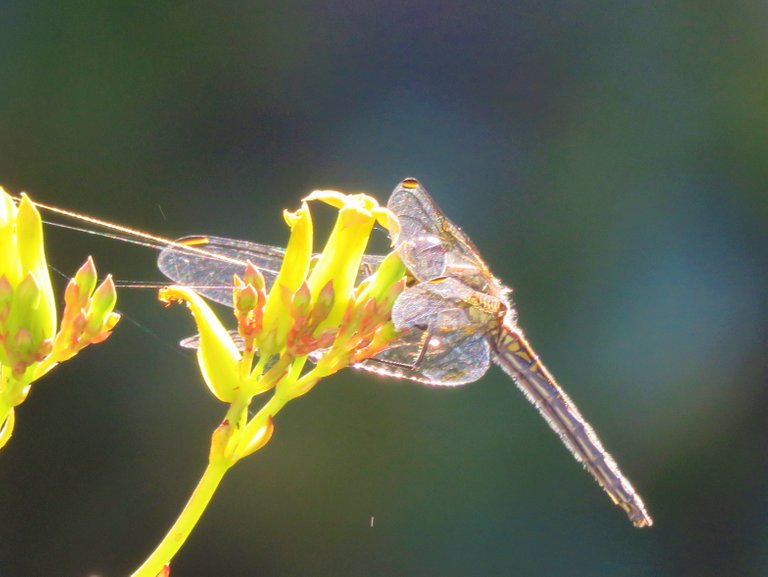 And finally two lizards on our carport post.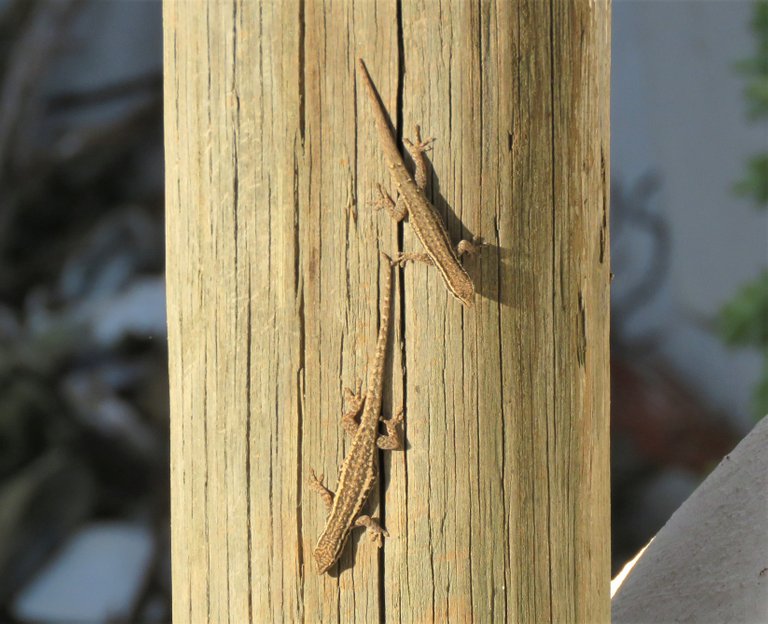 Like I said, it's raining and it will be the same tomorrow, so we can only surface on Wednesday afternoon. I hope that you won't mind looking at photos from my files during this period.
Life is what it is and we run it day by day in gratitude for whatever comes our way. The feeding project was stocked yesterday as our Mandela Day contribution and so there are no shortages.
And That's All Friends!
Photos by Zac Smith-All Rights Reserved.
Camera: Canon Powershot SX60HS Bridge camera.
We hope that you have enjoyed the pictures.
Thank you kindly for supporting a post by @papilloncharity
---
---