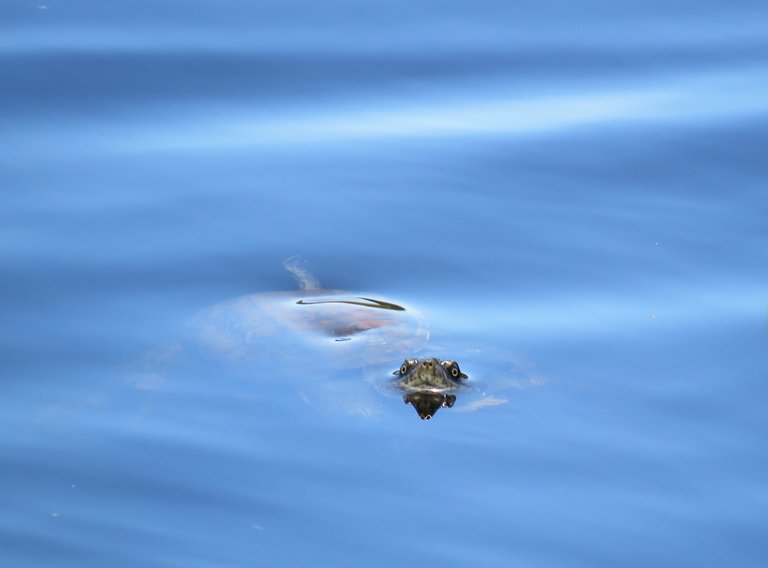 Told ya I'll get em! The last time I showed you the adults.
Now come and have a look at the babies!
At first there was one, then there were two,
see the second photo!
We were told that there are babies in the dam and today was almost ideal weather conditions to go and search for the babies. Slow and silent walks around the dam a couple of times looking for bubbles and movement was rewarded by finding a sheltered spot. The bubbles were there and all that we had to do was wait.
Marian saw the first baby and then I took the following shots!
Looked like a little brother and sister here!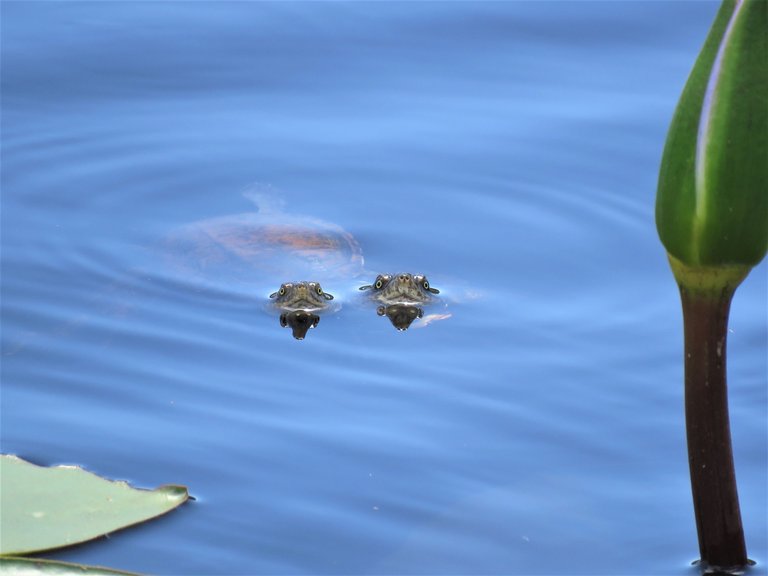 The dam is in a nature reserve on top of a mountain foothill!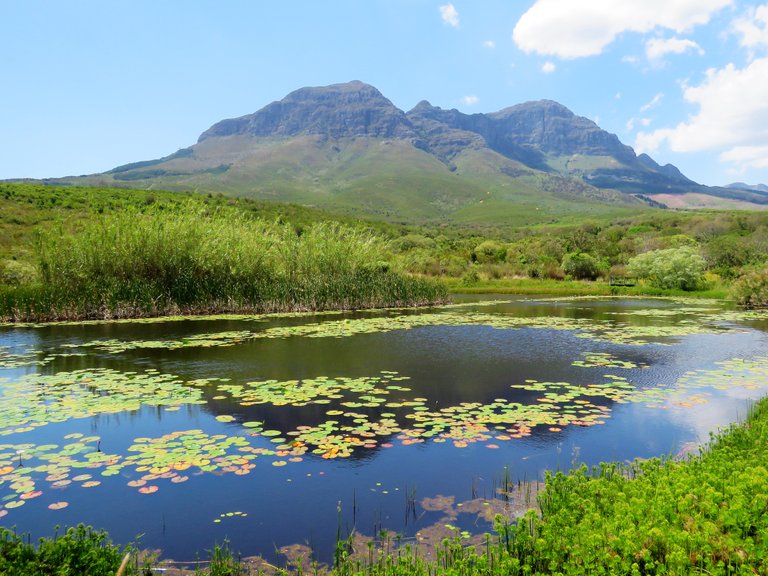 This was where Marian spotted the little guy!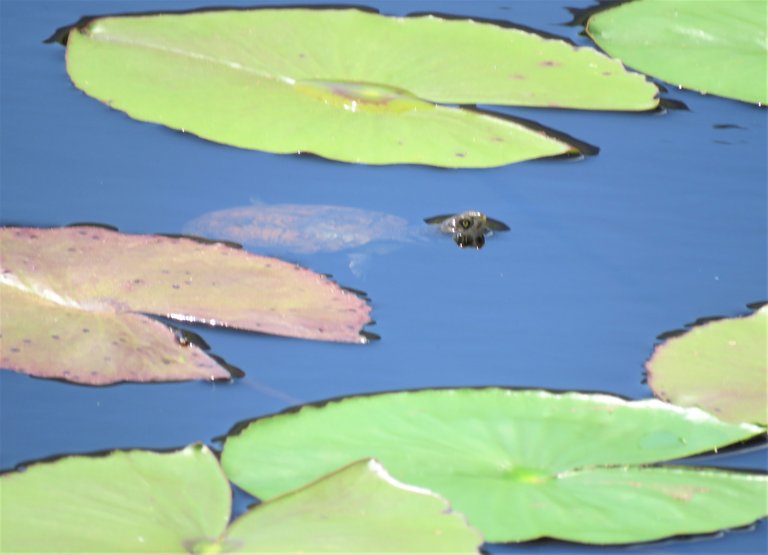 Cuteness overload! Look how small this little one is!
Sitting on a water flower leaf tanning in the sun!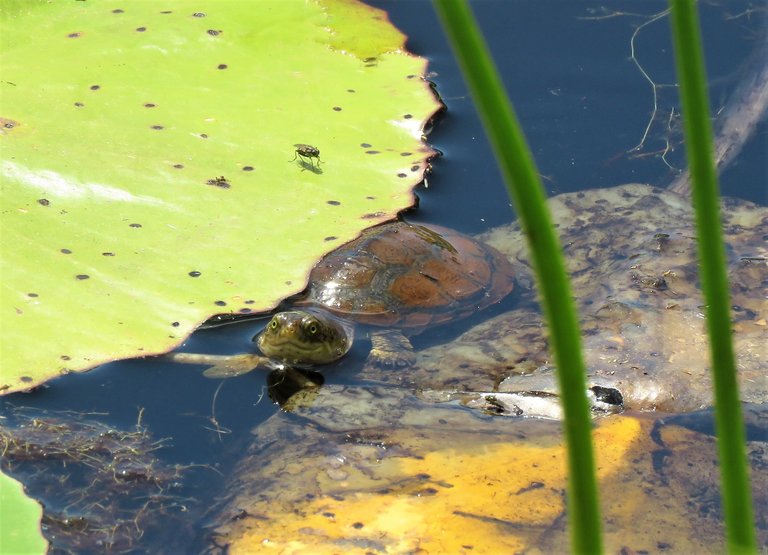 Oh! And I also took some other photos during the waiting time for the turtle babies to appear!
This is the biggest Dragonfly in our country!
The "Blue Emperor" (Anax imperator).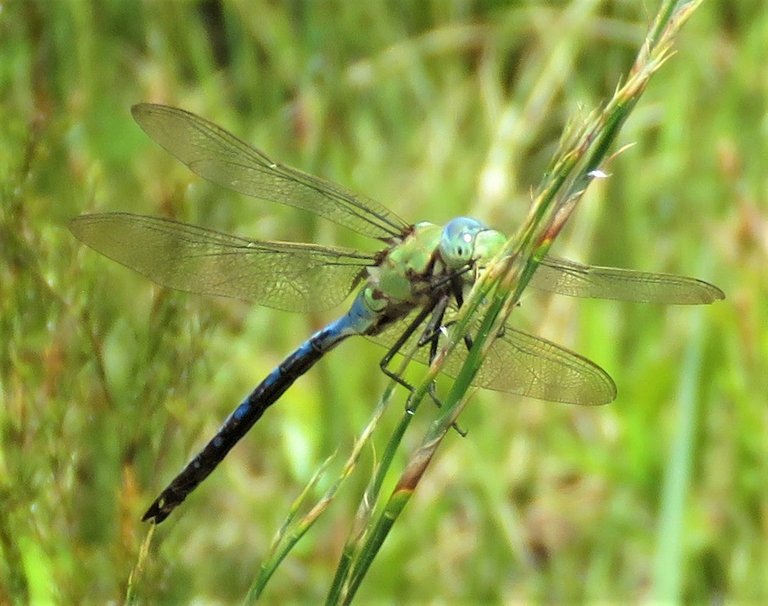 "This dragonfly has a wide distribution; it is found throughout Africa and through most of Europe, the Arabian Peninsula, and south-western and central Asia. Since 2000, its range has expanded in Europe, both northwards and to higher altitudes.
The adult male is highly territorial, and difficult to approach."
Source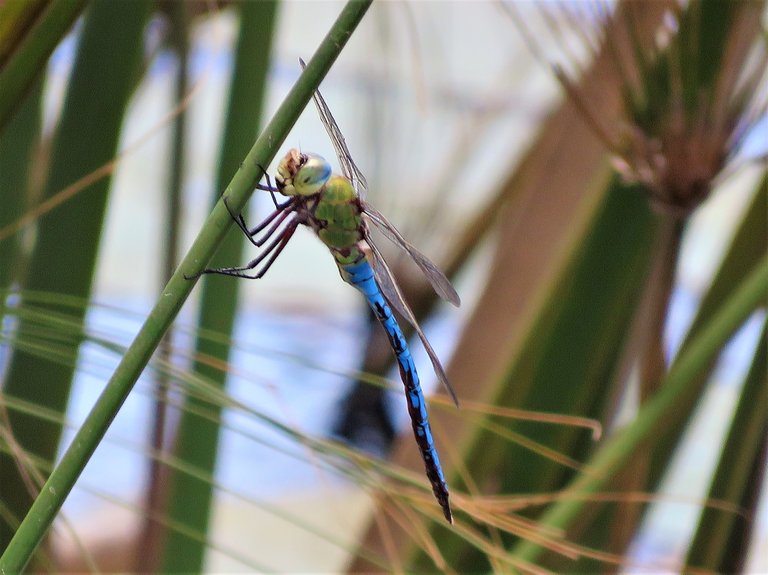 A beautiful view over the farmed foothills of the mountains in the background!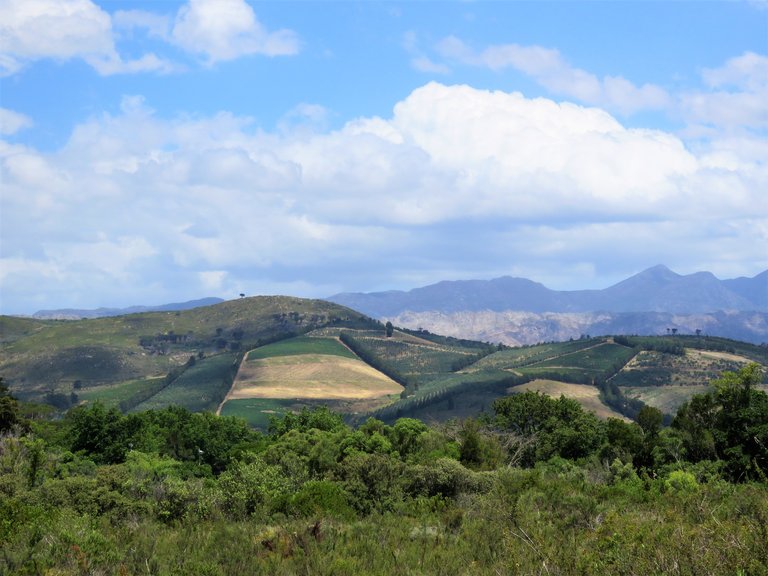 Now what is this here below?
It was near the center island in the dam and looking towards the right. Riffled scales on the back of its head!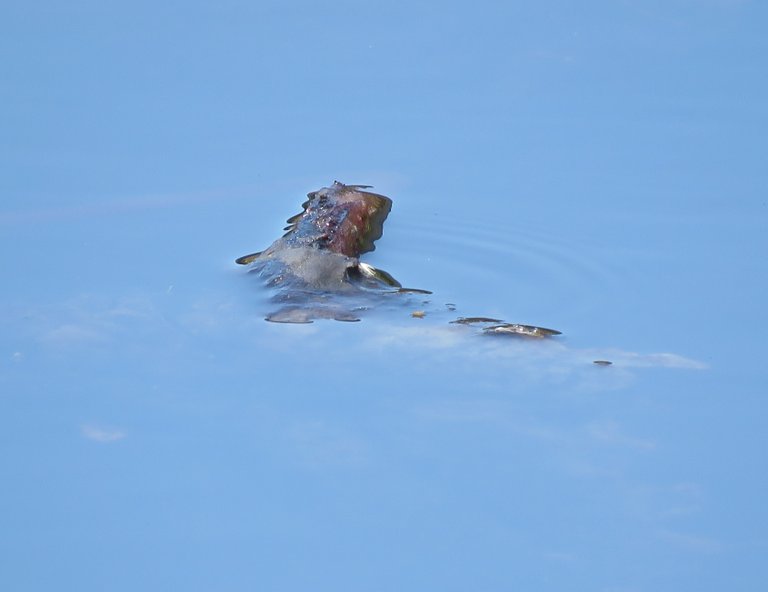 At this stage I have no idea what it is, maybe a water lizard or something similar. It was difficult to get a clearer shot of it and we will have to investigate. I saw it moving its head, but try as I might, I could not get a better shot of it.
Maybe someone here knows what it is?
And That's All Friends!
Note: All photos are my own and taken with a Canon Powershot SX60HS camera!
We hope that you have enjoyed the pictures and thank you for visiting a post by @papilloncharity
Disclaimer:
The articles, trademarks, and photos appearing on this @papilloncharity site may not be used in any advertising or publicity, or affiliation with any product or service, or for private purposes, without the author's prior written permission.
All posts are placed without prejudice!
PLEASE DO NOT COPY