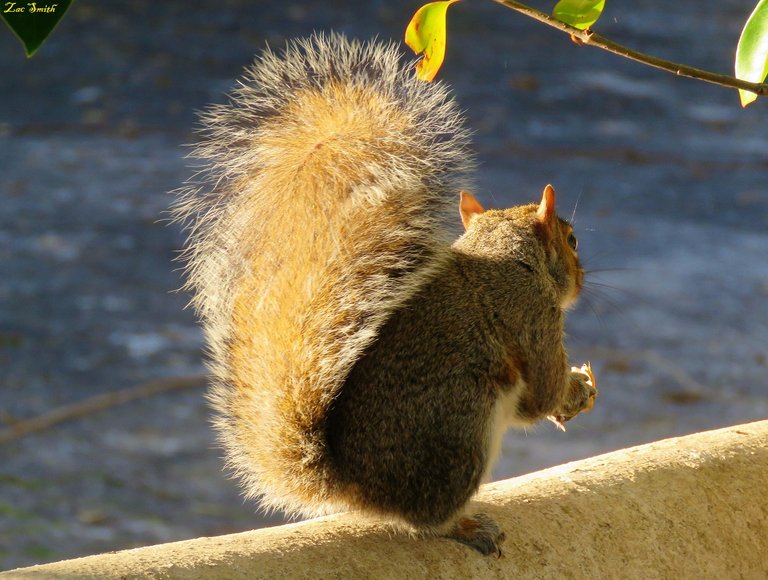 I love how the sun color's this little squirrel's tail!
A "dilly dally" of amazing Spring colors here so come and feast your eyes!
Not the normal fare of flowers, but rather some of the abundance of new life emerging after a very wet winter.
Our planet is filled with lovely little residents and I will show you some of them here.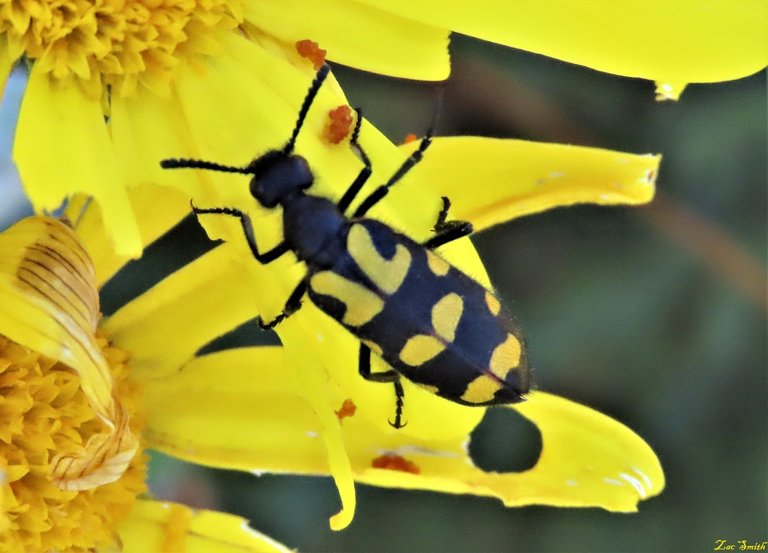 A perfect color fit here between the beetle and the flower.
This could be one of the Blister beetles of the family: (Meloidae)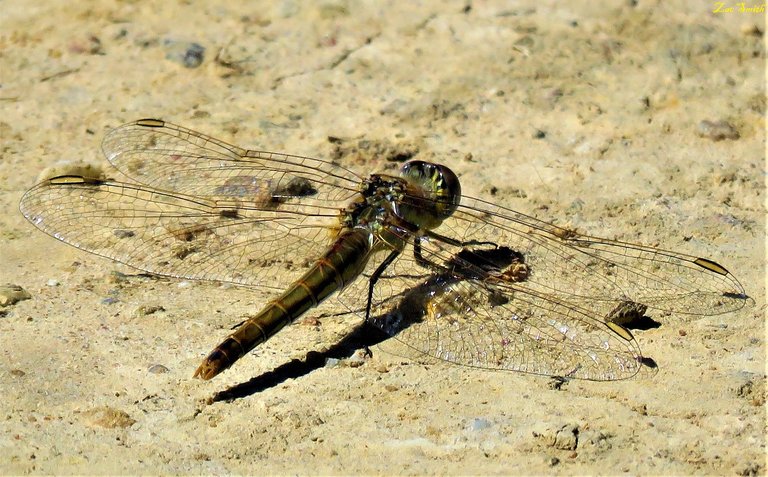 A young dragonfly here and too soon to verify the species!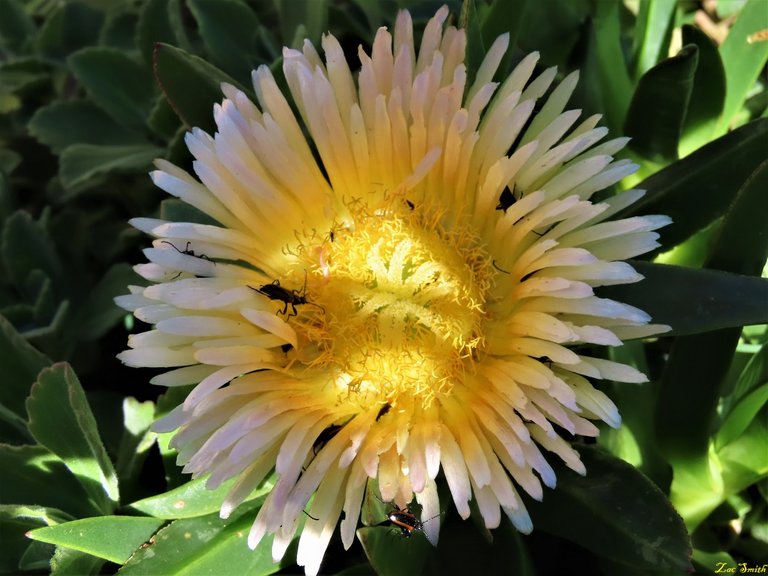 One of the aloe flowers and I loved the sun highlight!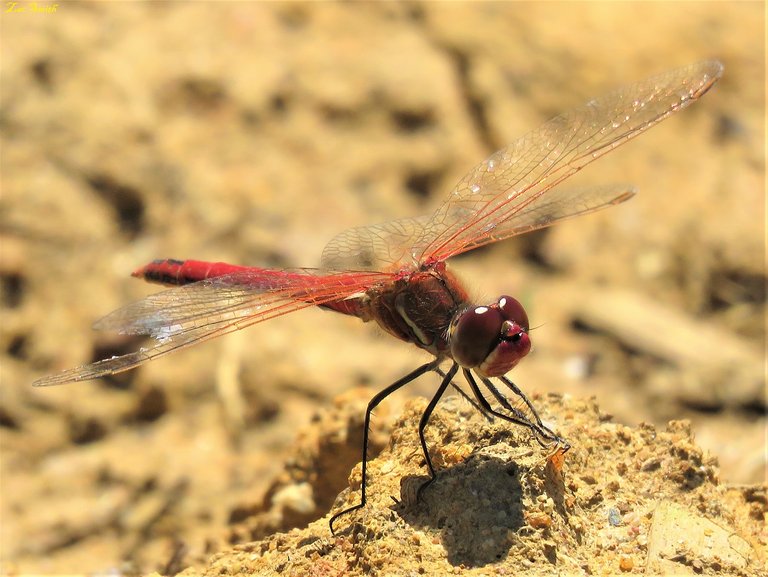 Now this guy above we know and it is a "Red Basker" (Urothemis assignata)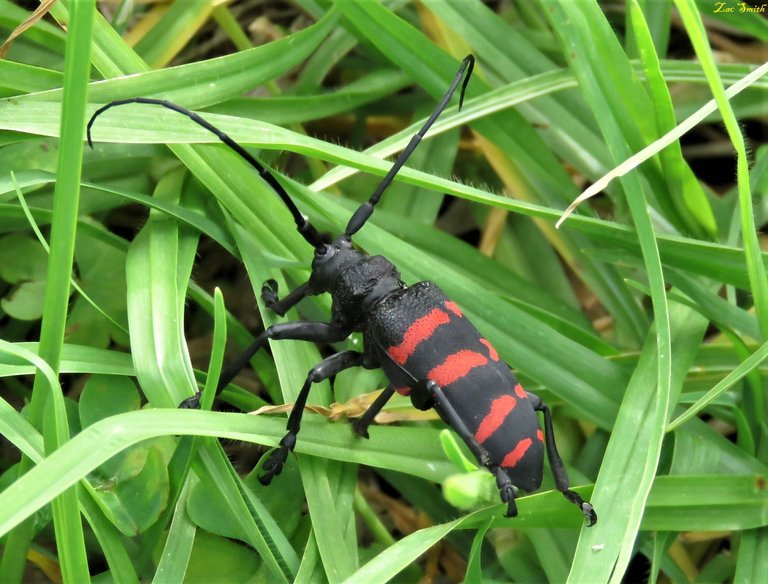 This is one above falls into the Longhorn family.
(Ceroplesis capensis)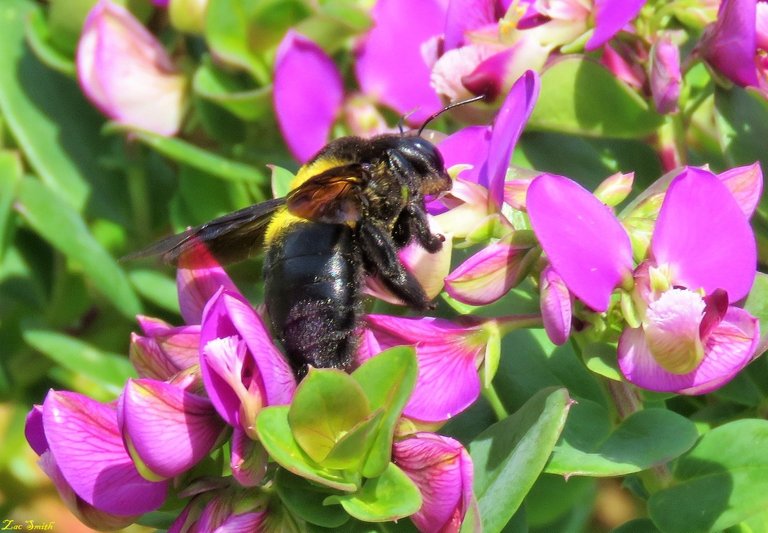 Here above we have a female Carpenter Bee. (Xylocopa caffra)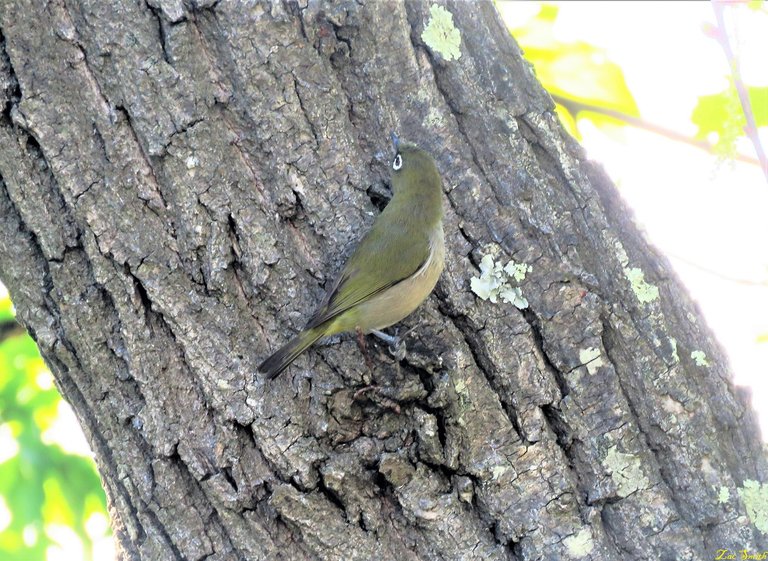 A little "Cape White Eye" searching for some insects!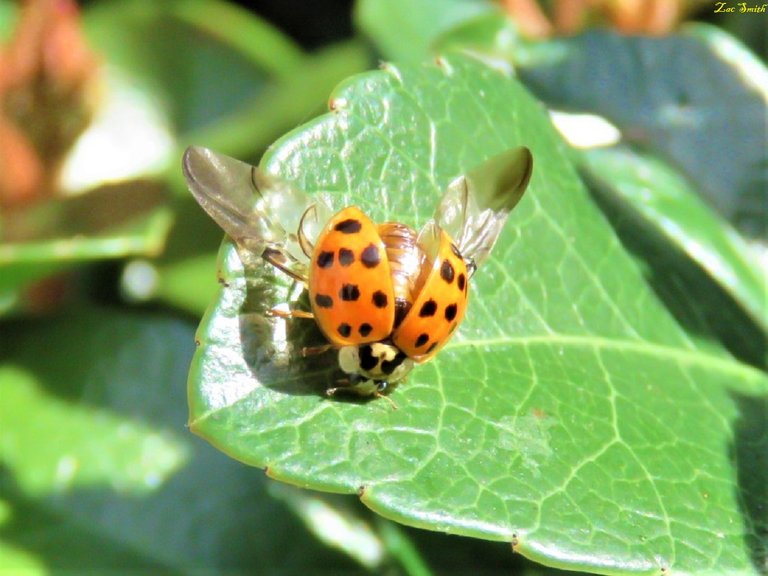 Finally, here we have the famous little "Nightshade Ladybird" (Epilachna paykulli) landing on a leaf!
The thought that all of the rain during our past winter will result into an increase of insects and wildlife was correct and now only ten days into the Spring season they are starting to flourish.
Even the dragonflies are early, as they normally arrive during October. So, it seems at this stage that I will get many more species on film and I have already posted one of the new birds. the "Cape Spur Fowl" a few weeks ago.
So, we have much to look forward to and I will do my best to bring you quality posts.
And That's All Friends!
I leave you with this;
"Health is the new wealth. Happiness is the new rich. Inner peace is the new success. Kindness is the new cool." —Syed Balkhi
Note: All photos are my own, unedited and cropped for uploading!
Specie Source: "Field Guide to Insects of South Africa"
Authors: Picker, Griffiths & Weaving.
Camera used; Canon Powershot SX70HS
We hope that you have enjoyed the pictures and thank you for visiting a post by @papilloncharity
A vote and a possible reblog will be sincerely appreciated!
** Disclaimer:**
The articles, trademarks, and photos appearing on this @papilloncharity site may not be used in any advertising or publicity, or affiliation with any product or service, or for private purposes, without the author's prior written permission.
All posts are placed without prejudice!
PLEASE DO NOT COPY