Saving four Cape Dwarf Chameleon babies!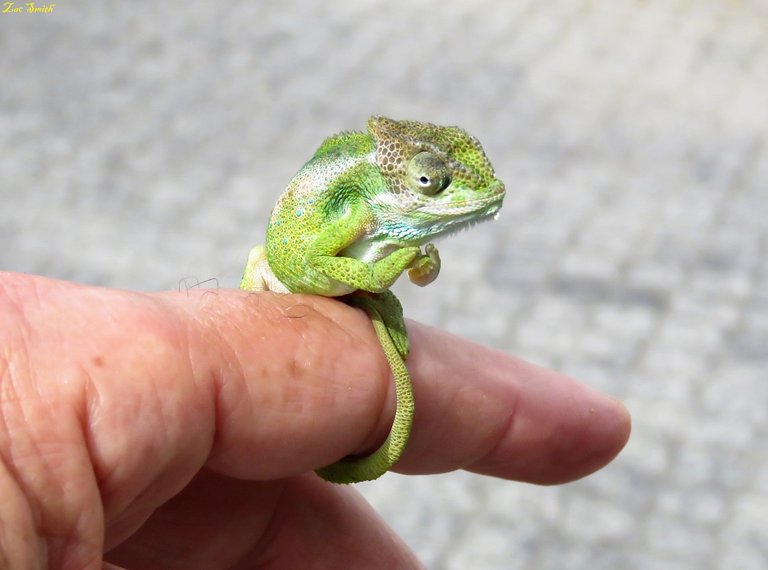 She was clapping her hands as she said; "Well done" to me.
Why? Because their bush was trimmed and she went into a bag of leaves with her 4 babies!
Luckily they climbed to the top of the bag, the gardener saw them and he ran to call me.
Four tiny babies sitting like this at the top of the big plastic waste bag!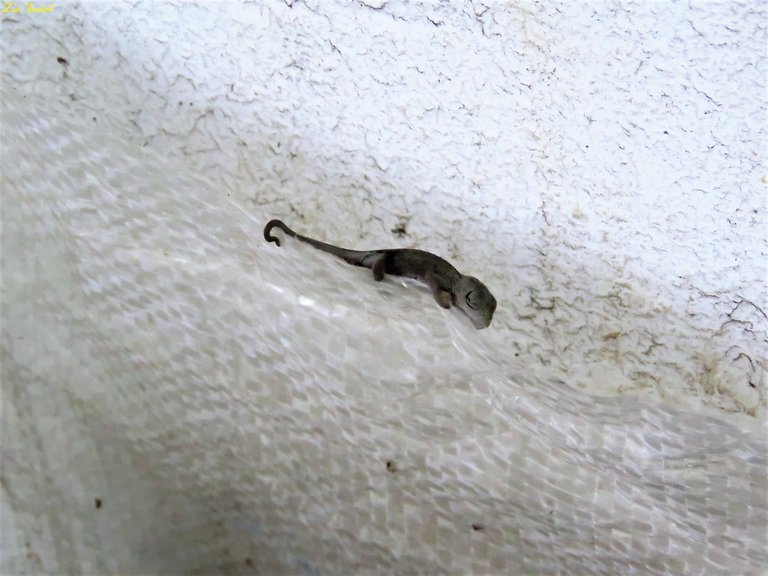 Let me show you the babies and here is one of them!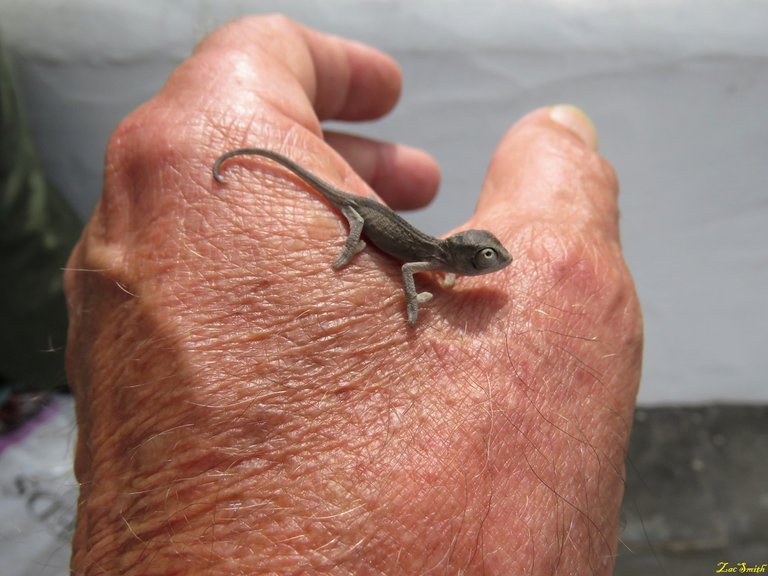 I offered them a stick of hope and they accepted it!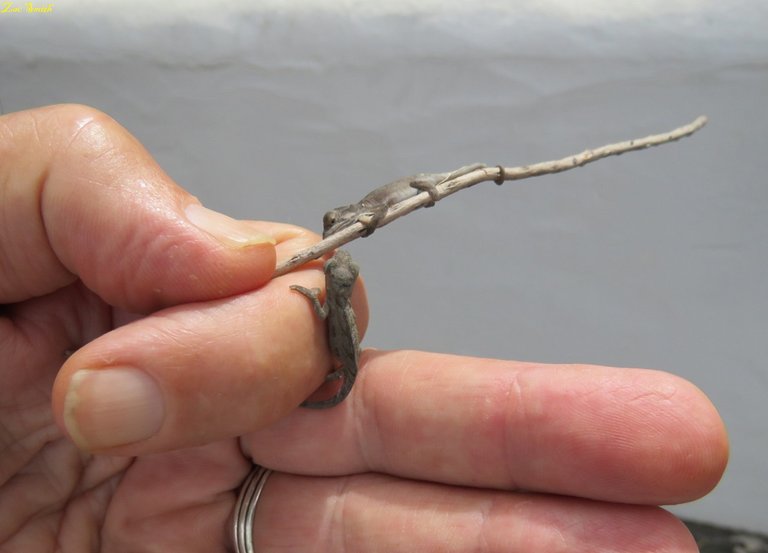 See! He whispered a thank you to me!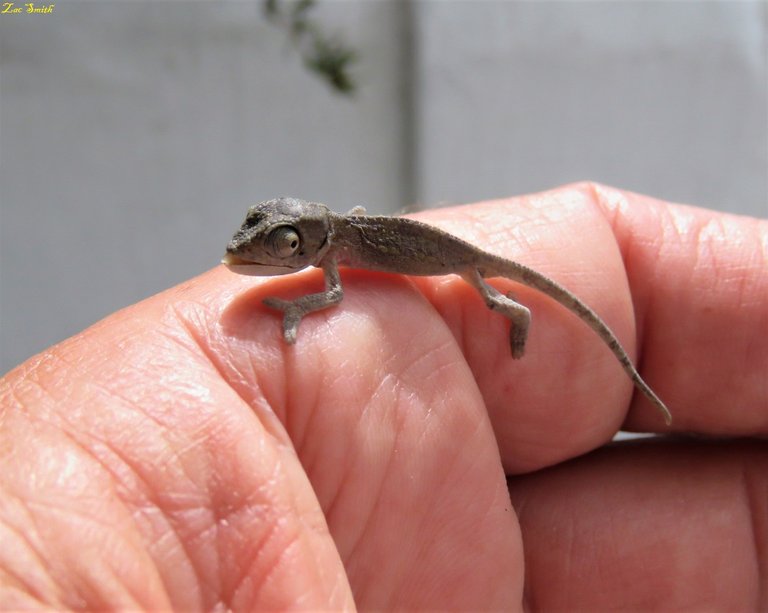 And here are the other two. One of the elderly ladies in the complex came to help me with the tiny tots!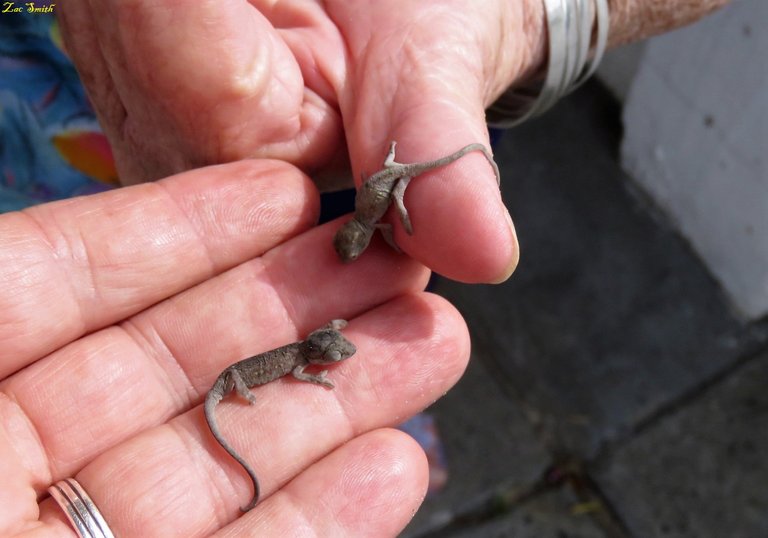 The mom was sitting on the heap of leaves in the bag, most likely to watch that the babies don't fall back inside the bag.
I lifted her out last!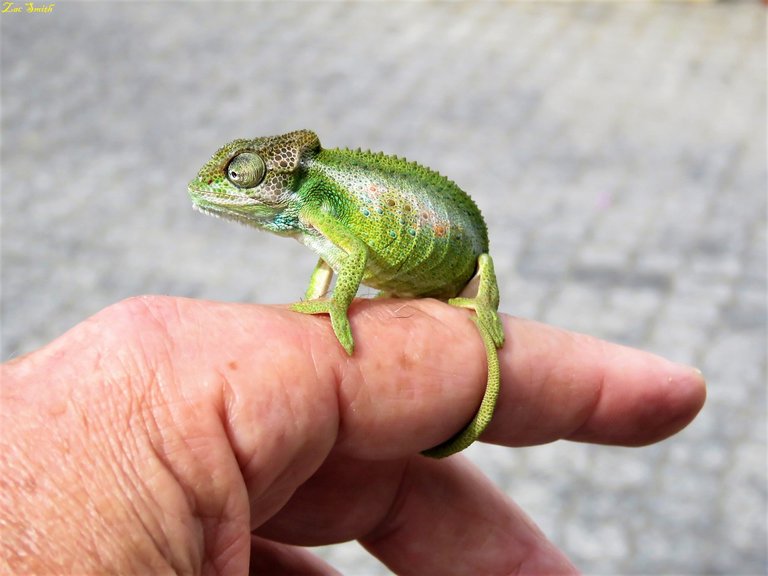 I bet that it's the first time that you see 4 Cape dwarf chameleon babies in a tree!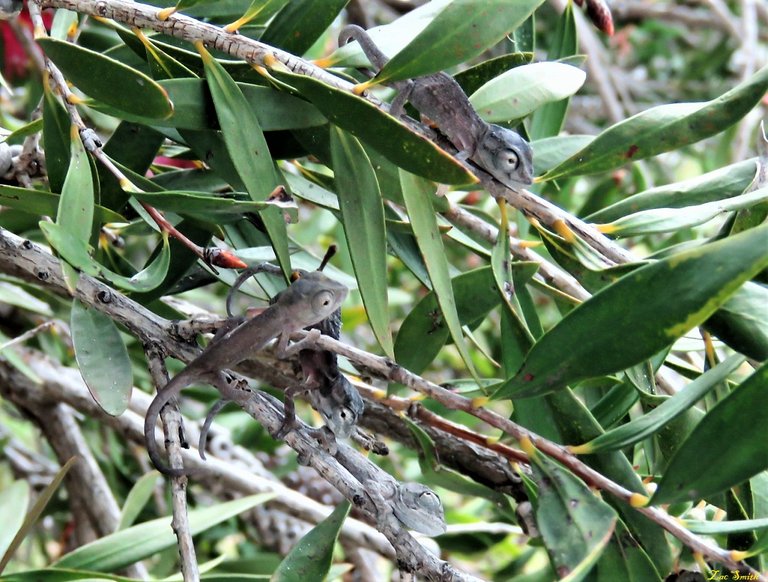 Finally it was the mom's turn and she didn't waste any time scattering up in that tree!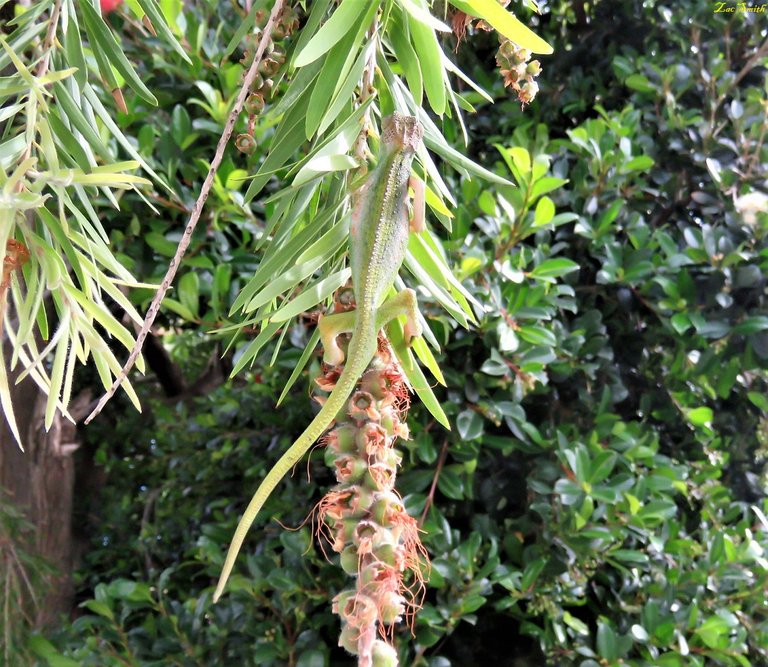 "South Africa has a unique biodiversity and is home to over 350 species of reptiles; with 19 chameleon species being formally described and 80% of these species endemic to the country. The Cape dwarf chameleon is restricted to South Africa; its status is Near Threatened according to the IUCN".
"Due to habitat loss and land transformation (i.e. urbanization and agriculture, their habitats have become threatened and severely fragmented). In addition to this loss climate change could have another catastrophic effect by reducing its range".
Source
So, when I Google "Cape dwarf chameleons and I see the sites that offer them for sale as pets, I really cry inside.
These wonderful little animals belong in the wild and not in a cage. But I have written about the little ones before and nobody will capture our little ones.
They are free to come and go as they please!
And That's All Friends!
Note: All photos are my own and taken with a Canon Powershot SX60HS camera!
We hope that you have enjoyed the pictures and thank you for visiting a post by @papilloncharity
Disclaimer:
The articles, trademarks, and photos appearing on this @papilloncharity site may not be used in any advertising or publicity, or affiliation with any product or service, or for private purposes, without the author's prior written permission.
All posts are placed without prejudice!
PLEASE DO NOT COPY
---
---