What do a cat and a squirrel have in common?
An easy question, they trap us when we go outside!
We always have to be ready when we leave the house, as unexpected "friends" can magically appear. I think that they keep an eye on our car as it is parked near our front door. Often times when we return from an outing, Squirry sits on the gate at the door waiting for us!
Come have a look at today!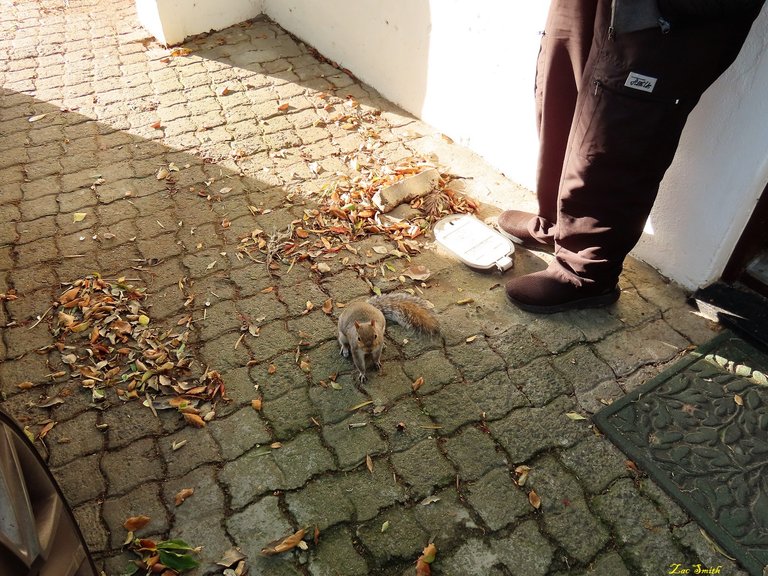 Look at Marian's feet what was waiting for us as we left the house!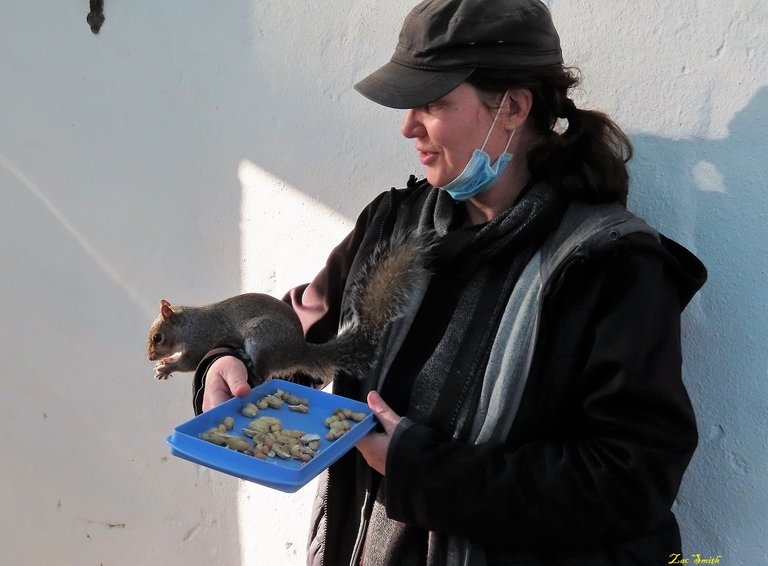 But Marian is clever and she had Squirry's nuts ready!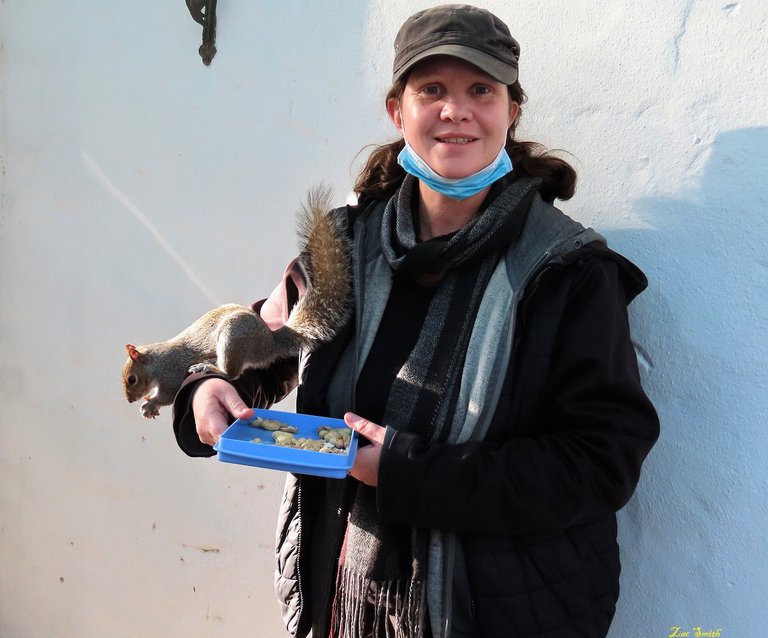 So, when Squirry had finished eating, she took nuts to go and bury them!
Right, we were ready to go!
But not so fast as somebody was waiting for me!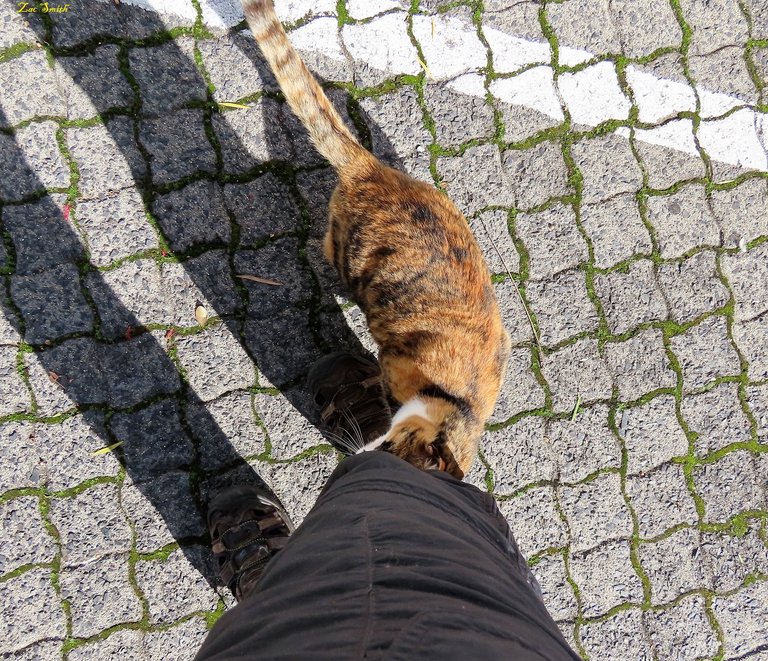 A cat came to kiss my leg 😃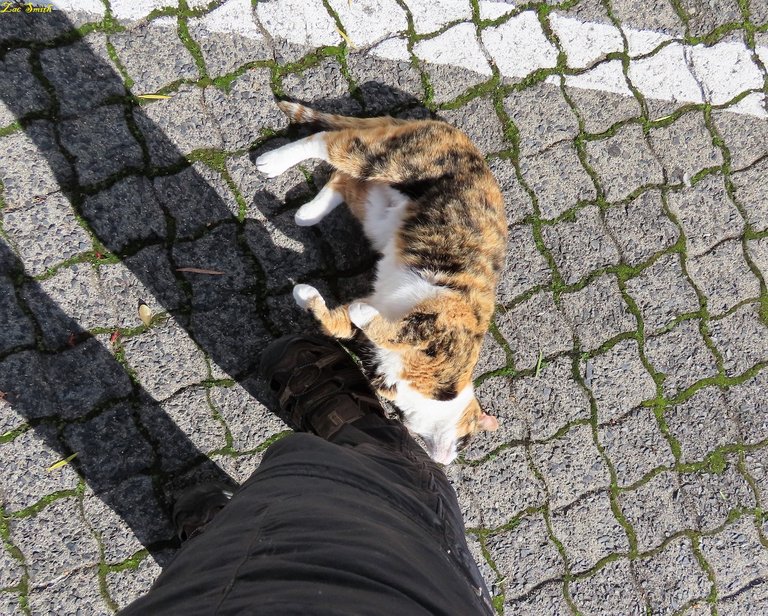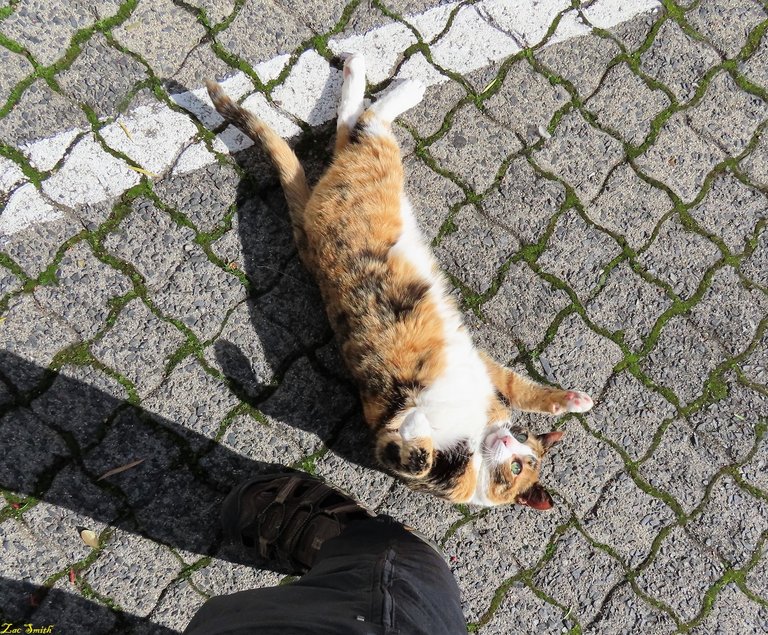 After she twirled around my leg while I patted her, she moved to a spot in the sun next to me!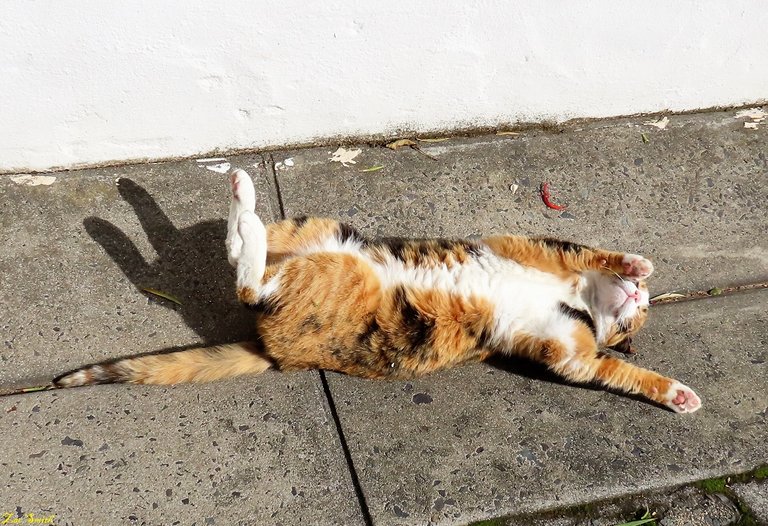 How's this for doing stretches in the sun?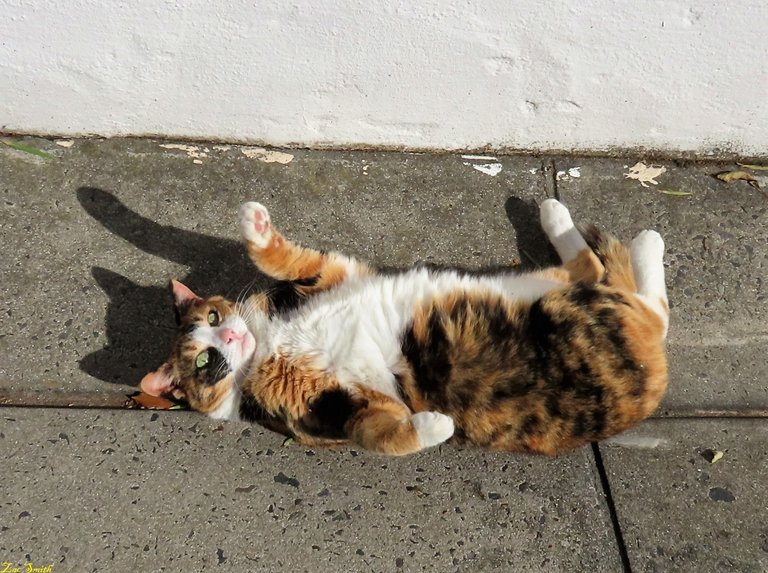 Look at this beautiful show!
We have not had much sunshine here for the past days, as much rain, but this cloudbreak allowed a bit of sun for the cat to enjoy.
I don't know the cat, or where it stays, but she liked me and I liked her.
When we arrived at the doctor's rooms, I wonder what he thought about the hairs on my pants legs 🤣
And That's All Friends!
"Health is the new wealth, Happiness is the new rich. Inner peace is the new success. Kindness is the new cool." —Syed Balkhi
Note: All photos are my own, unedited and cropped for uploading.
Camera used: Canon Powershot SX70HS
We hope that you have enjoyed the photos and thank you for visiting a post by @papilloncharity
Disclaimer:
The articles, trademarks, and photos appearing on this @papilloncharity site may not be used in any advertising or publicity, or affiliation with any product or service, or for private purposes, without the author's prior written permission.
All posts are placed without prejudice!
PLEASE DO NOT COPY