Amazing Nature: Botany #3

Here I am again participating in a contest of this beautiful community Amazing Nature, this time, sharing with you some of the most beautiful plants we have in our yard which we took care of today with my wife.
Aquí estoy nuevamente participando de un concurso de esta hermosa comunidad Amazing Nature, esta vez, compartiendo con ustedes algunas de las plantas más lindas que tenemos en nuestro patio de las cuales nos encargamos el día de hoy con mi esposa.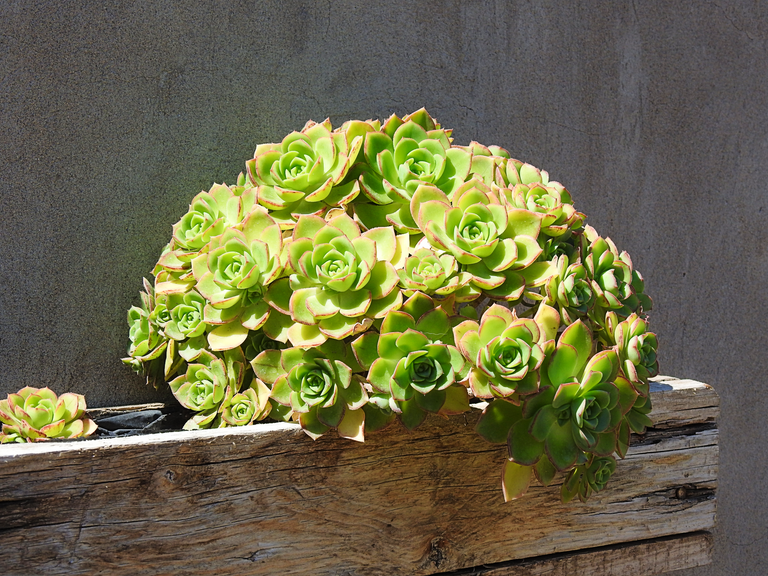 The weekends are usually the days when we dedicate ourselves to the maintenance of our garden in which we remove the weeds that grow along with our plants, we put some organic fertilizer such as compost and black soil provided by the Californian worms. It is also a good opportunity to move some soil from the pots to give them some air and to try to have the soil as nutritious as possible.
Los fin de semana por lo general son los días en los que nos dedicamos al mantenimiento de nuestro jardín en el cual quitamos las malezas que crecen junto con nuestras plantas, les ponemos algo de abono orgánico como es el compost y tierra negra que nos proporcionan las lombrices californianas. También es una buena oportunidad para mover un poco la tierra de las macetas para darles algo de aire y para intentar tener la tierra lo más nutrida posible.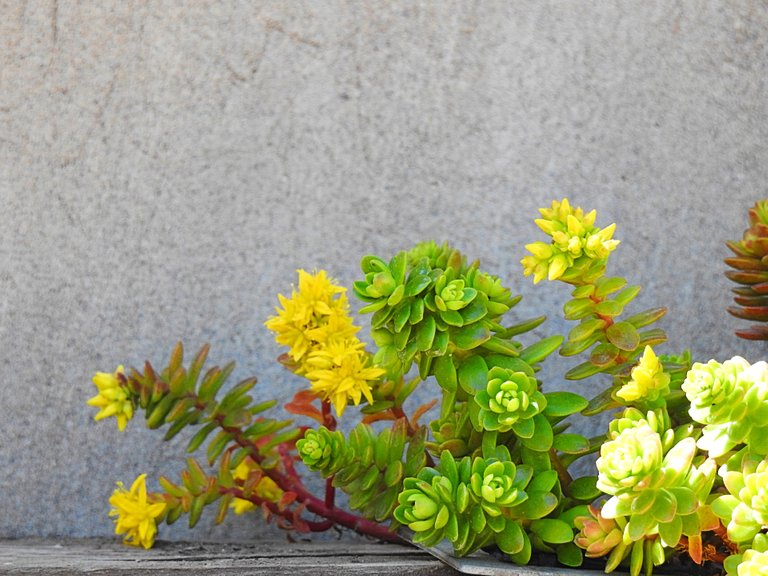 Many of the plants that we have at home do not require much maintenance since the crass are plants that live in practically any type of soil since they do not require a great amount of nutrients. However, we prefer to renew part of the soil from time to time and add some sand to prevent the soil from becoming arid due to the high temperatures of this season.
Muchas de las plantas que tenemos en casa no requieren demasiado mantenimiento ya que las crasas son plantas que viven prácticamente en cualquier tipo de suelo ya que no requieren gran cantidad de nutrientes. Sin embargo nosotros preferimos renovarles de tanto en tanto parte de la tierra y
colocarle algo de arena para evitar que la tierra se ponga árida producto delas altas temperaturas de esta época.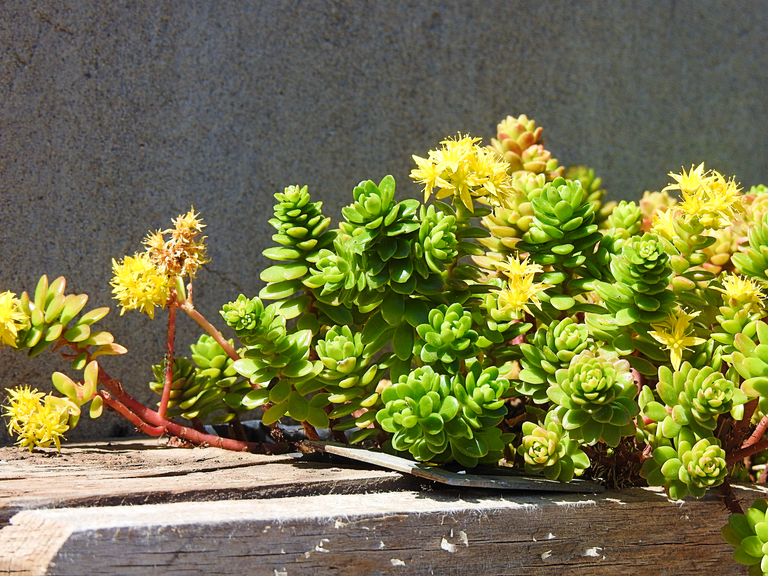 Due to the great amount of plants that we have one day we do not have enough to take care of all of them.
Debido a la gran cantidad de plantas que tenemos un día no nos alcanza para encargarnos de todas razón por la cual vamos intercalando el cuidado de cada una de ellas semana a semana.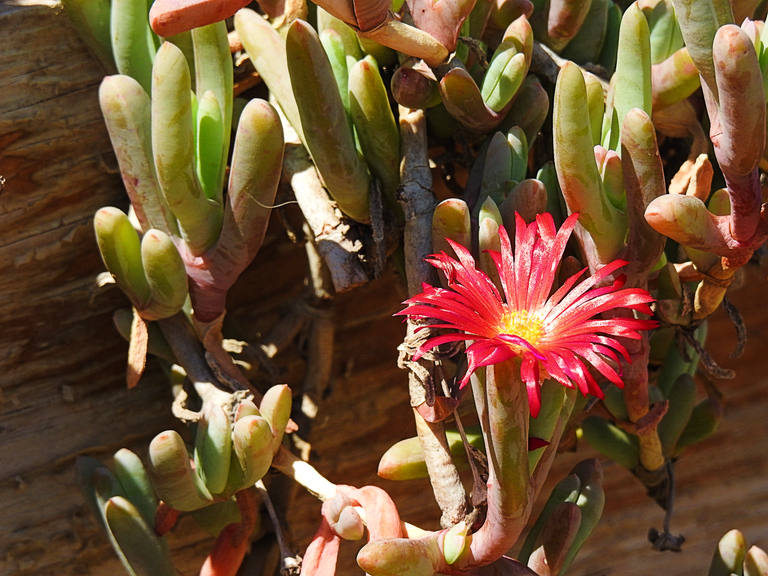 At this time many of our plants are in bloom giving a nice look to the yard and it causes a lot of satisfaction to work there and see the results of the effort made.
En esta época muchas de nuestras plantas están florecidas aportando un lindo aspecto al patio y causa mucha satisfacción trabajar allí y ver los resultados que da el esfuerzo realizado.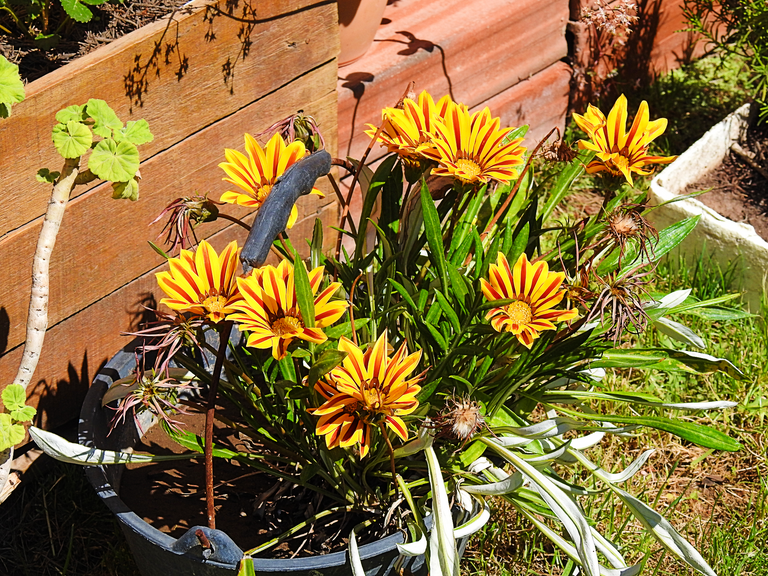 We are also studying because our lemon and orange trees have not yet developed after more than three years since we planted them.
También estamos abocados a estudiar porque nuestro limonero y naranjo no se han desarrollado aún después de más de tres años desde que los hemos plantado.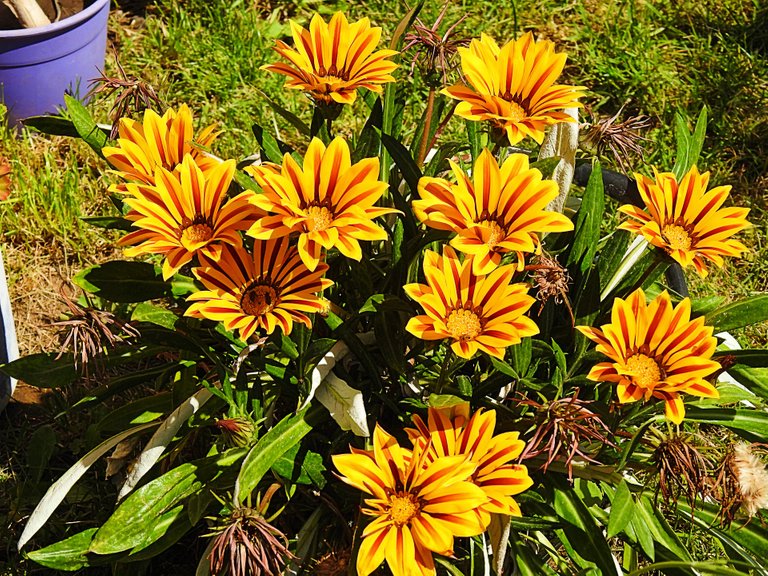 Soon we will begin a work of enrichment of the roots that I will tell you later and the results it has given us.
En breve comenzaremos un trabajo de enriquecimiento de las raices que les contaré más adelante y los resultados que nos ha dado.
Original content of @pablo1601
Nikon Coolpix P900 camera
---
---