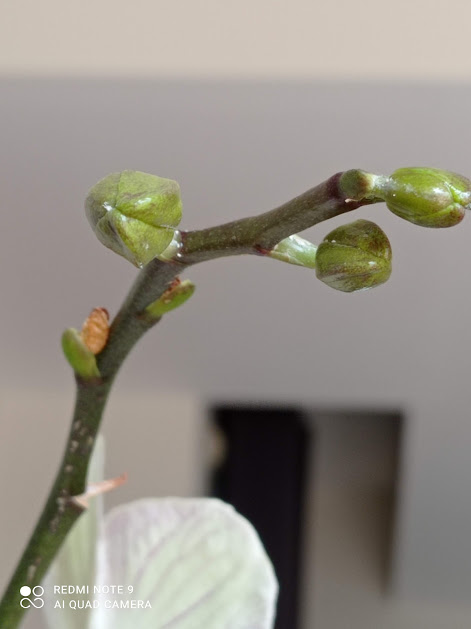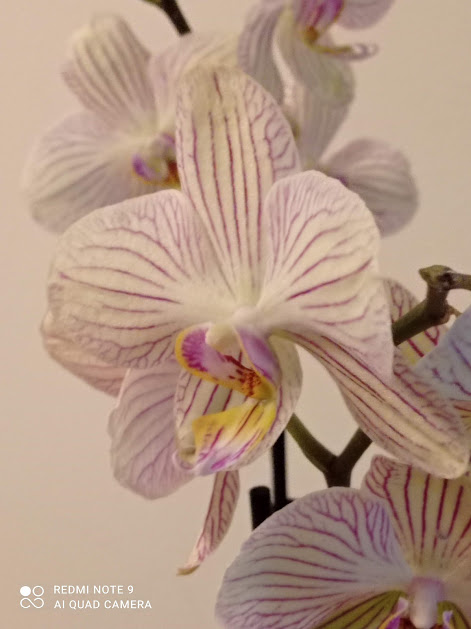 Fotografías de mi planta de orquídeas /Photographs of my orchid plant.
La planta de orquídeas me tiene enamorada, además de sus preciosas flores de larga duración, está próxima a parir nuevas flores. La fotografía es de tres botones. Uno parece a punto de abrirse. Lo vigilaré todos los días para observar el nacimiento de la nueva flor.
Si observamos, la madre naturaleza nos regala nuevos milagros a cada momento. El nacimiento de una nueva flor es uno de ellos.
The orchid plant has me in love, in addition to its beautiful long-lasting flowers, it is about to give birth to new flowers. The photograph is of three buttons. One seems about to open up. I will watch it every day to observe the birth of the new flower. If we observe, Mother Nature gives us new miracles at every moment. The birth of a new flower is one of them.


♠Para el texto en inglés, utilicé el Traductor de Google.
♥Mi amiga @sacra97 sigue la iniciativa Daily&Fresh de @gamer00, yo los sigo a ambos.
♥Las fotografías y los separadores de párrafos son de mi propiedad, puedo utilizarlos en otras publicaciones.
♥Publicación original de 
@mllg
♠ For the English text, I used Google Translate.
♥ My friend @ sacra97 follows @ gamer00's Daily & Fresh, I follow both of them
♥The photograph and the paragraph separators are my property. Y could use them in other posts
♥ Original post by @mllg

GRACIAS POR LEER Y VALORAR MI PUBLICACIÓN
THANK YOU FOR READING AND VALUE MY POST