Purple dead-nettle, native of Europe & Asia and widespread throughout North America.
Generally a weed that can grow about anywhere. Just found out the name from @deerjay 's resent Wednesday post https://peakd.com/hive-155530/@deerjay/wednesday-walk-a-short-walk-with-a-lot-to-see#@deerjay/re-manorvillemike-202048t181237495z
It's in the Mint family and grows in early Spring in clusters. Gets it's name by resembling stinging nettle but with no sting.
The whole plant is edible with a mild somewhat floral grassy flavor.
Despite being in the Mint family is not mint flavored, is used in salads, soups or made into a tea.

Purple dead-nettle is very nutritious. High in vitamin C, along with iron and fiber, while the seeds contain powerful antioxidants.

Medicinal benefits, anti-inflammatory, antibacterial and antifungal. Used by allergy suffers.

Being one of the first plants to flower, they are loved by Bees.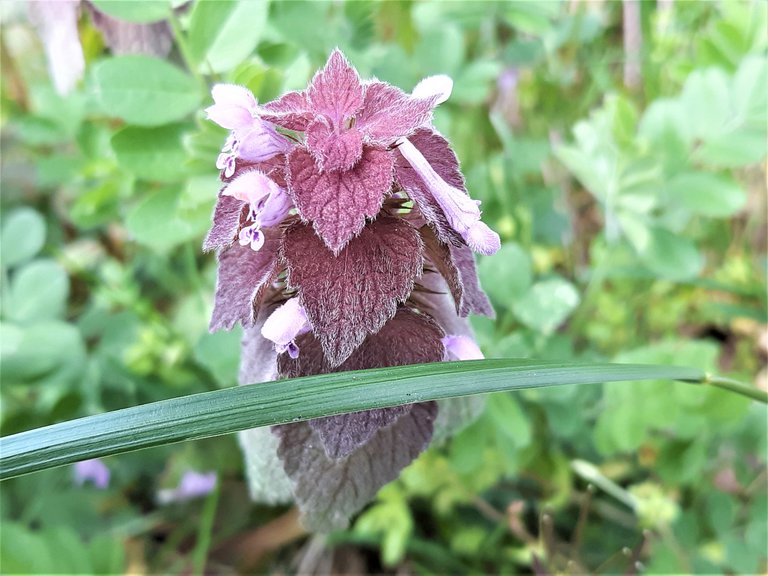 Close-ups of the flowering part in my backyard....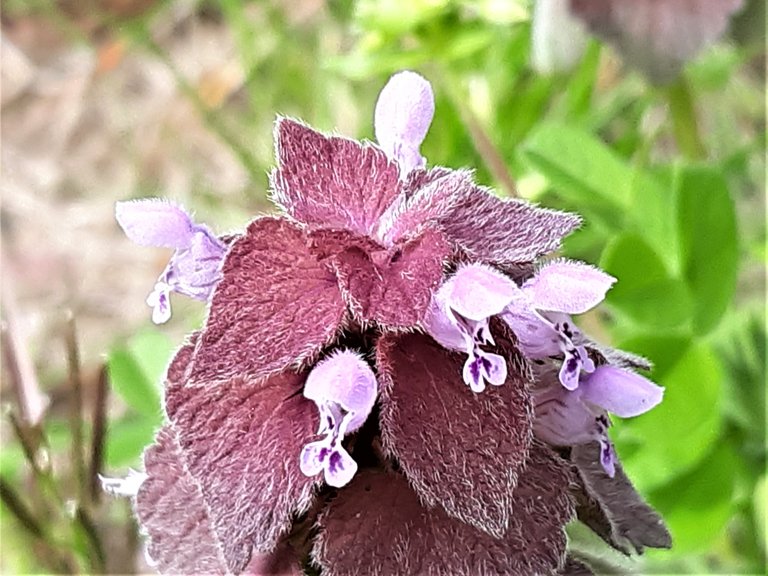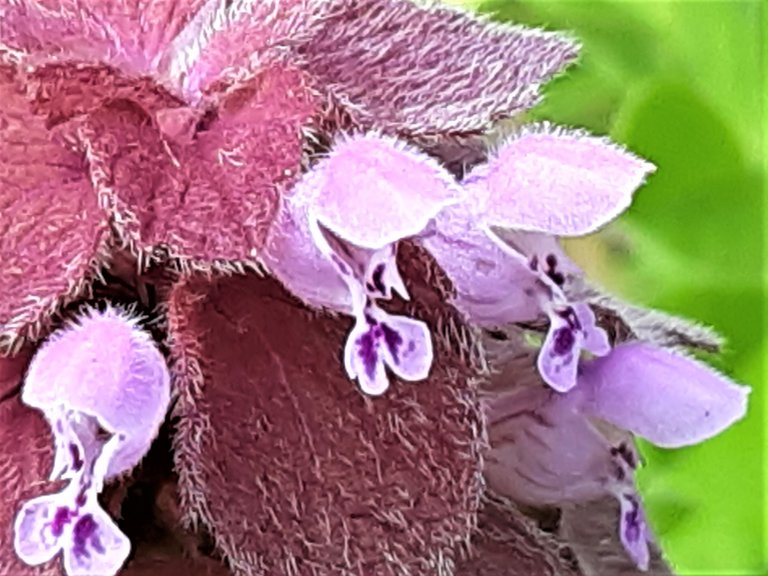 Bottom picture taken from @deerjay 's post...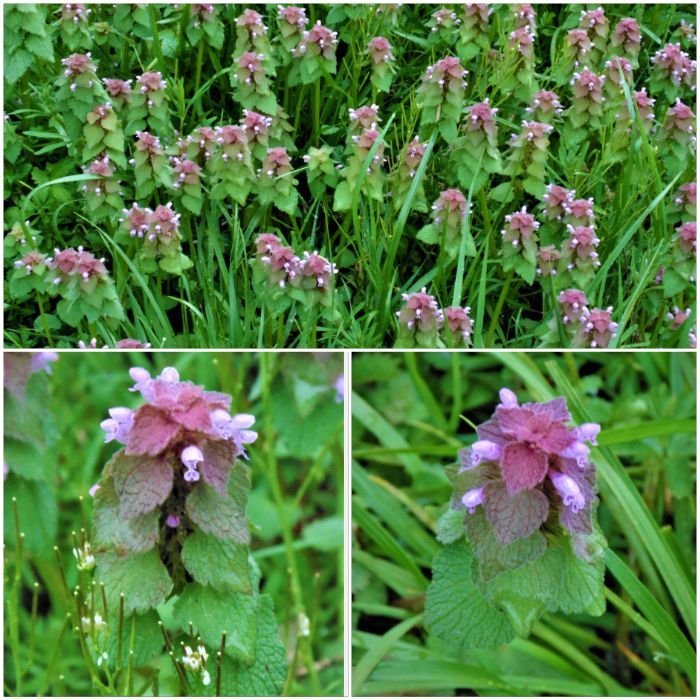 sources...
https://www.naturallivingideas.com/purple-dead-nettle/
https://peakd.com/hive-155530/@deerjay/wednesday-walk-a-short-walk-with-a-lot-to-see#@deerjay/re-manorvillemike-202048t181237495z