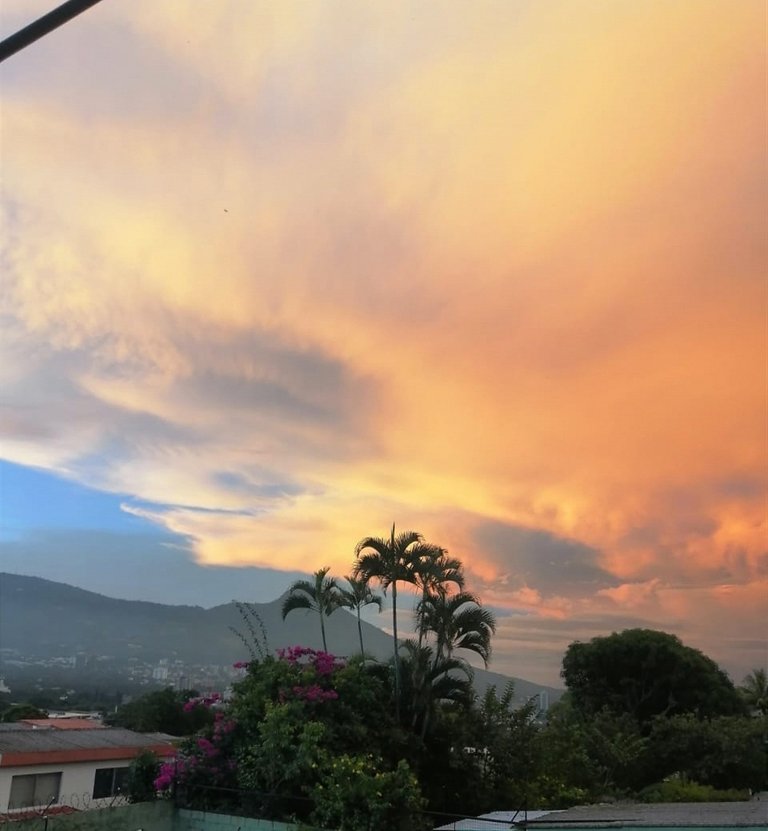 This time of the year provide us with stunning and amazing colors in the sky during the sunset in the northern hemisphere.
Yesterday I took this picture and reminds me a sentence in the Prayer to the Salvadoran's Flag when combines two elements like El Boquerón volcano and the golden sky over San Salvador city:
"[...] Soberbios volcanes,
Apacibles lagos,
Cielos de púrpura y de oro,
En tus campos ondulan doradas espigas[...] "
" [...]Superb volcanos,
Placid lakes,
Skies in purple and gold,
Golden spikes, they ripple in your fields
[...] "
Hope you like it.
See you next post!